Top 10 Bear Tattoo Designs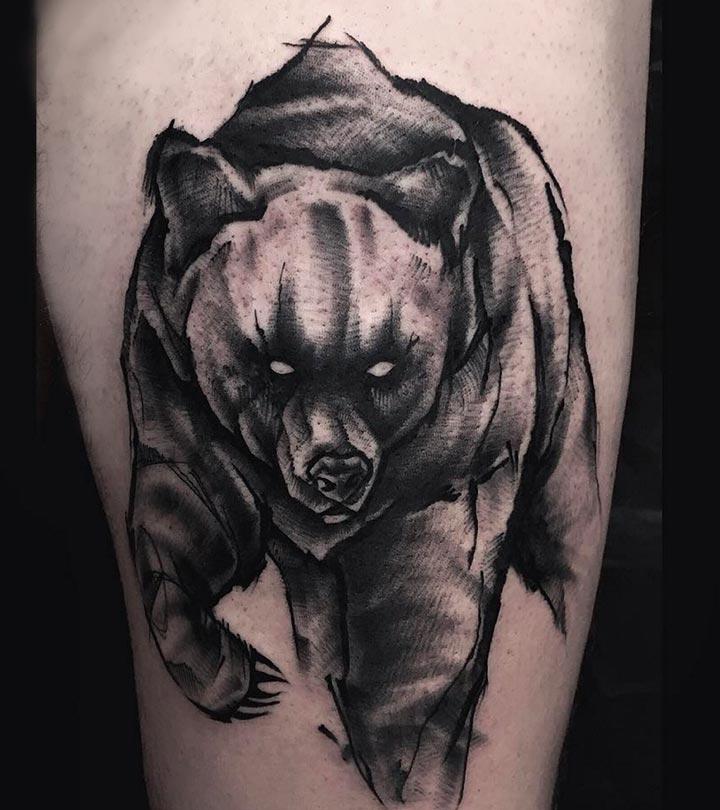 When depicted in a tattoo, bears can represent very different meanings. Native Americans revered it as sacred, believing that a bear has the power to heal.
Bear tattoos are an emerging favorite among both the sexes. While men often go for rugged grizzlies to emphasize their masculinity, pandas or teddies are sported by women to highlight their softer side.
If you haven't tried out a tattoo yet, maybe getting a bear tattoo will be a great way to get initiated. Here are some unique bear tattoo designs to help you get started:
Top 10 Bear Tattoos
1. The Grizzly Head Tattoo:
The grizzly is an old favorite, mostly with the males. Commonly known as the brown bear, this tattoo depicts the muzzle of the bear and the face. Heavy shading is used to make the head look life-like. The fur is given texture with black brush strokes and looks ruffled by wind.
2. Polar Bear Tattoo:
This one depicts a polar bear, head raised in a howl, balancing itself on a chunk of iceberg. The polar bear's silhouette is tattooed, while the iceberg is decorated into facets and filled in with sky blue ink. It brings to mind the environmental issues that are endangering the species and is a great way to show your love for nature and the environment.
[ Read: Tattoo ]
3. Bear Claw Tattoo:
This one is brilliant in concept. Painted entirely in brown, it depicts a bear's face, subset in the center of a bear claw. The eyes, nose and ears are left white for shading and shadows. A very innovative design in tattoo art.
4. Tribal Bear Tattoo:
This displays intricate art work. It structures a bear's torso using strokes of various widths and is mostly tribal in context. The brushed strokes are cohesive and show the face of an angry bear with its haunches raised, just before attack.
5. Geometric Bear Tattoo:
The most beautiful bear tattoo in the list this displays intricate art work and is extremely colorful. The bear outline is broken into refractive fragments and shaded to give it a prism-like effect. The multiple colors used here make it appealing and attractive and the detailed shading gives it a beautiful composition.
[ Read: Bear Tattoo Designs ]
6. Bear on Maple Leaf Tattoo:
This tattoo depicts a crushed and yellowed maple leaf. Subset into the leaf is the silhouette of a grizzly striding through a clearing. The grizzly's face is turned downwards as it lopes and a few trees can be seen in the background. Very unique and hauntingly poetic.
7. Teddy With Balloon Tattoo:
This is the smallest teddy bear tattoos in the list, suitable for the wrist or the ankle. Possibly the cutest, this tattoo depicts a brown stuffed teddy bear trying to clutch a red butterfly between its paws. It is uncomplicated, with no shading, and fairly easy to reproduce.
8. Bear With Cub Tattoo:
Parental love and security bursts out of this tattoo as it shows the parent bear holding the paw of the little one and looking at it with love. The bears' outline is etched on, and the fur is shown in the form of squiggly lines. The parent bear looks huge beside the miniscule cub.
[ Read: Zodiac Tattoos ]
9. Panda With Bamboo Tattoo:
Endangered species alert. This familiar image of the panda chewing on a bamboo will highlight your love and concern for wildlife, or simply your love for the fat bottomed pandas.
10. Pooh Bear With Heart Shaped Balloon Tattoo:
The most adorable and the most familiar of the lot. This tattoo depicts Pooh bear holding onto a balloon as it flies off. The balloon is heart shaped and broken into different colored fragments that fit together like a jigsaw puzzle.
[ Read: Portrait Tattoos ]
Loved them, didn't you? Now try and get one inked and show your love for the bears!
Image source: 1 , 2 , 3 , 4 , 5 , 6 , 7 , 8 , 9 , 10
The following two tabs change content below.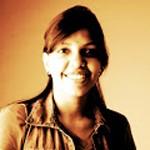 Hi I am very passionate about makeup, fashion and health related topics, I always had a soft corner for makeup and beauty. I believe makeup has the power to enhance features and can turn flaws into strengths. Makeup keeps me busy and yet it gives me the opportunity to follow my passion.