7 Most Beautiful Black Roses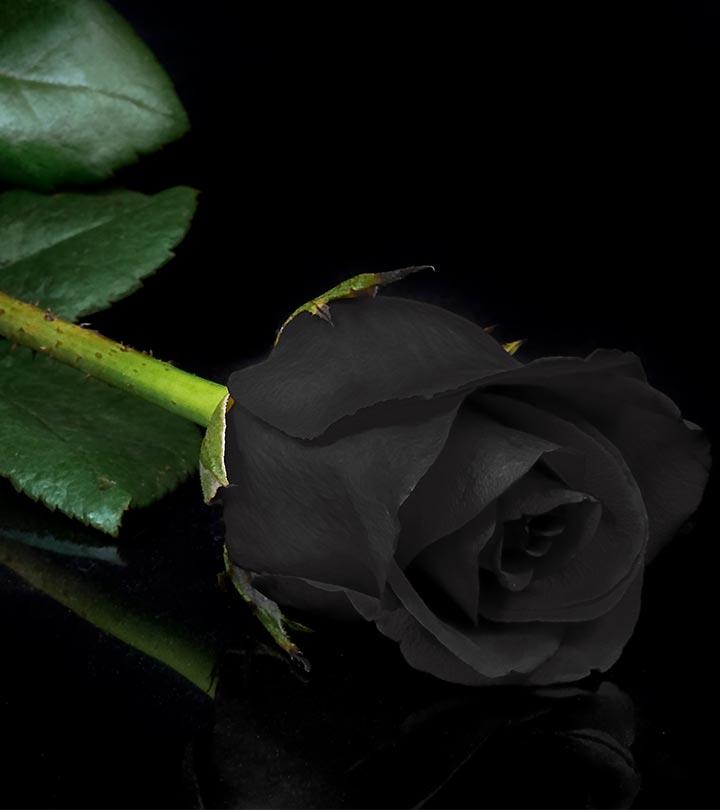 Black rose, due to their unusual looks and rarity have fascinated gardeners and rose lovers since ages. A real black rose in actual does not even exist or hasn't been discovered yet. What we classify as black rose are either red or purple roses with such deep color that they appear as black. A black rose flower is darker at bud stage but transform to a dark red color when it blooms. The petals of black roses are tinged with black and have a velvety sheen to it.
The black rose meaning is often mistaken as with red rose because of their dark red colour. Black rose is not associated with death, but is associated with mourning and sadness, farewells and endings and even an end of a relationship. Some black roses also represent 'rebirth or the beginning of something new' while some signify obsession.
Most Beautiful Black Roses
1. Black Magic Roses
Black magic is the most popular red rose in the market today. The bud of this rose is very black and can even be cut in their bud form to give an appearance of black rose. This flower looks very appealing with deep red velvety petals. The petals are thick and fully doubled. The bloom appears singly on each stem making it very attractive as a cut flower. The foliage is beautiful and dark green. This black rose gets it beautiful dark colour and strong smell from its parent 'Guinee' rose. These are pretty large in size and smell heavenly, making it ideal for planting. This flower is considered as a symbol of departure and farewell. The flower blooms throughout the year. When placed under dim lights this flower appears truly black in colour.
2. Black Velvet Rose
Black velvet rose is a large flowered Hybrid tea rose. It is deep burgundy in color with a dark, blackish velvety look, from where it gets is name. The shrub of this flower bears just one flower at a stem and the huge buds opens up to reveal a large semi double deep black blooms.  The flower has dark green leathery foliage with green leaves. The flower is highly fragrant and is often used in the perfumery industry. The flower blooms every year in summer until fall.
3. Black Baccara' Roses
Black Baccara rose is a hybrid tea rose which is perfect for cut flower arrangements. This flower came to existence in 2005 after extensive research.  The flower has no fragrance at all, but looks really very beautiful.  Like other black roses, these flowers look very dark when they do not unfurl fully and take a beautiful deep red colour when they open completely. The blooms open slowly, showing a deep red colour with black shadings. As it blooms, the edges of the rose, still have a blackish tint on their petals. The dark leathery leaves are reddish when they are young and cover the bush really well. The flower appears blacker in cool weather.
4. Black Jade Rose
This beautiful flower won the ARS in 1985 for minis, from a smaller breeder called Benardella. It is also called 'BenBlack' in some regions of the world. Jade is a deep dark red flower that turns black in a hot sunny weather.  The flower is not resistant to cooler weather and gets black spots every once in a while. The flower can be best grown in pots where they can manage themselves against climate. The flower grows in clusters with around 5 to 10 blooms in each stem. The flower opens up to reveal attractive, bright golden stamens, which looks beautiful in contrast to the very dark blackish petals. The foliage is dark and glossy.
5. Black Cherry Rose
Black Cherry Rose belongs to the family of heirloom. The flower gets its name from large nearly black blooms that look cherry red in certain lights. This flower is deep burgundy red in colour and is fully double, around 3 to 4 inches wide.  The flower has no fragrance at all and is perfect for cut flower arrangement. The flower begins flowering in early season and continues in waves in all seasons.
6. Black Beauty Rose
This flower was first introduced by Meilland in France in 1954. Like most of the black roses, Black beauty rose is large hybrid tea rose with a deep dark red colour. The young bud and the reverse of the petals appears dark velvety blackish red in color. The flower opens to a deep burgundy shade.  The flower has relatively smaller blooms than other hybrid tea roses. It has a very mild fragrance which is not at all over powering. The flower looks vibrant as cut flower and can make any flower decoration look glamorous. It looks amazing when mixed with cream or white colored flower.  The flower is also very popular during weddings and for bouquet decoration. This rose bloom throughout summers and winter.
7. Black Ice
Black Ice belongs to modern cluster flowered Floribunda Rose. The name black ice derives from its parent iceberg roses. The rose was first bred by Gandy in England in 1971. The buds of this flower are very dark black in colour and open to a beautiful dark scarlet colored large size bloom. The open flower displays a dark red colour with red shadings which looks like a black colored rose. The flower has glossy green foliage which looks very attractive with the red flower. The flower blooms every year in summer till fall. It has a mild fragrance which is very pleasing.
Hope you enjoyed the article. Please leave us a comment.
Recommended Articles:
The following two tabs change content below.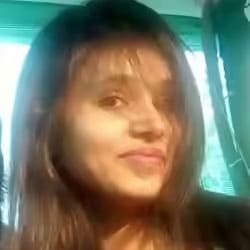 Jyotsana Rao is an engineering graduate from NIT, Nagpur, who discovered her love for writing during her undergraduate days. She is passionate about writing about everything related to beauty - makeup, fashion, hairstyles, skin care, or hair care. When this social media junkie isn't stalking the world of fashion and glamour, she loves spending her time traveling.