Beautiful Eye Makeup Tutorial Inspired By Deepika Padukone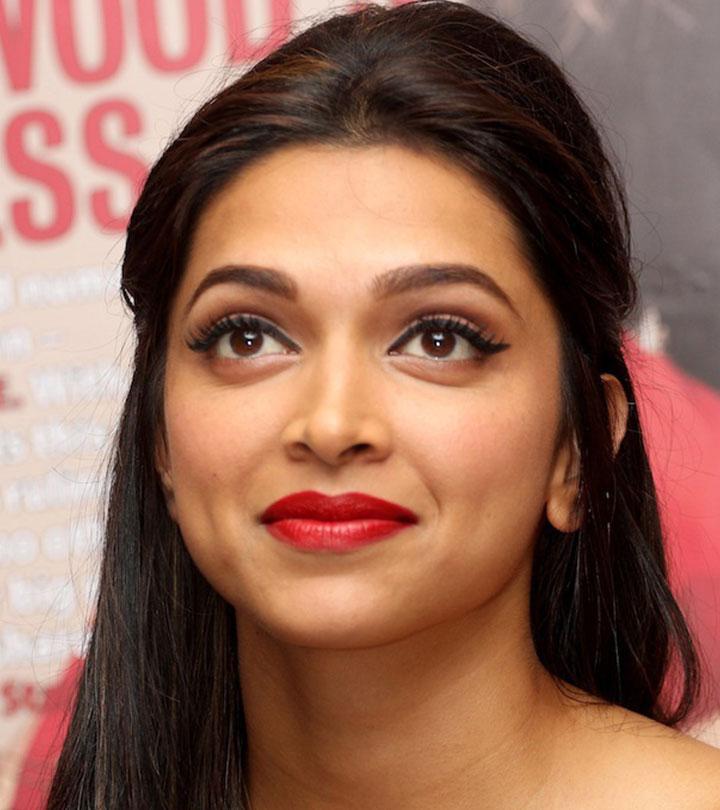 Deepika Padukone, Bollywood's latest heartthrob, is not just a talented actress, but is also a style diva! She always manages to look beautiful with a flawless rich brown skin tone. She carries the gorgeous cat eyeliner look with bold red lips with aplomb. Deepika has taken this already popular makeup look to stratospheric heights! It is definitely one of the most versatile and classic look, an all time favorite with all makeup lovers. You can sport it for a party, date, evening out with your family or just while hanging out with friends. This makeup look can look gorgeous even during a formal evening. I am sure that each one of you will find plenty of reasons to try out this gorgeous makeup look!
Deepika Padukone Eye Makeup Tutorial:
Here's a step by step procedure of Deepika Padukone eye makeup tutorial on how to look gorgeous:
Step 1:
Apply an eye cream to hydrate your eye area. This step will help in keeping control of drier patches, which can arise after concealer application. Then, take a full coverage concealer and hide the dark circles to create a flawless base. Set the concealer with a compact powder to prevent creasing of the product.
Let's begin the eye makeup. Apply a creamy base to your eye lid area to lighten eyelid pigmentation and increase the vibrancy of the eyeshadow to be applied later. Then, softly smudge the creamy base with a stiff flat eyeshadow brush.
Step 2:
Take a soft peach-like cream colored eyeshadow and apply it over the cream colored base. Here, I used the Elf Day on the Beach eyeshadow palette for the matte cream colored eyeshadow and then topped it with a soft peach blush from Inglot to replicate the soft peach and cream color which, Deepika wears.
Step 3:
Take a matte orange-brown eyeshadow to act as a transition color for your crease area and start defining your crease area. The crease area of the eyes can be easily located by keeping the eyes open—the place where your eye folds and sits in a socket is the crease. This step will add dimension and bring out your crease area to give an illusion of deeper set eyes. I used the Kryolan Matte Blush in Mocha as eyeshadow to get this step right.
Step 4:
Use a matte dark brown eyeshadow and start defining the crease, slightly stronger than the previous step to add more depth to your eyes. This step can be achieved easily by using a fluffy blending brush and imitating a wiper motion across the crease area of the eyes. Here, I used the Avon Mocha Eyeshadow Palette for the medium matte brown eyeshadow. Then, apply the same eyeshadow to the lower lash line to balance the eye makeup. Apply a nude kajal to the waterline of your eyes as Deepika has kept her eyes nude in this picture. Here, I used the Oriflame Nude Kajal.
Step 5:
Eyeliner is the most important definition for the eyes in this makeup look. Take a dark black gel liner or liquid eyeliner and start drawing a thick line on your upper lash line, slowly wing out the liner in a sharp end. I used the Kryolan black eye liner to get those dark lines.
And we are done! No, you don't need to be a Deepika clone to look beautiful! But this makeup look predates Deepika! Make this look your own! Do try this eye makeup like Deepika Padukone and look gorgeous. Pair this eye makeup with bold red lipstick to rock any party or evening. This is a classic look that never grows old. Experiment with your makeup kit, don't just stick with the tried and tested kajal and lipstick!
Was this tutorial useful? Do share your feedback with us in the comments section below. And if you need any clarification regarding the tutorial, feel free to ask.
Recommended Articles:
The following two tabs change content below.


Pavai
hi, I am a MBA degree holder and very passionate about makeup and beauty, although my academic background is strongly related to finance and accounts, the inner me has a soft corner for makeup and beauty. I love painting, photography and makeup.