Gorgeous Makeup For College Girls – A Step-By-Step Tutorial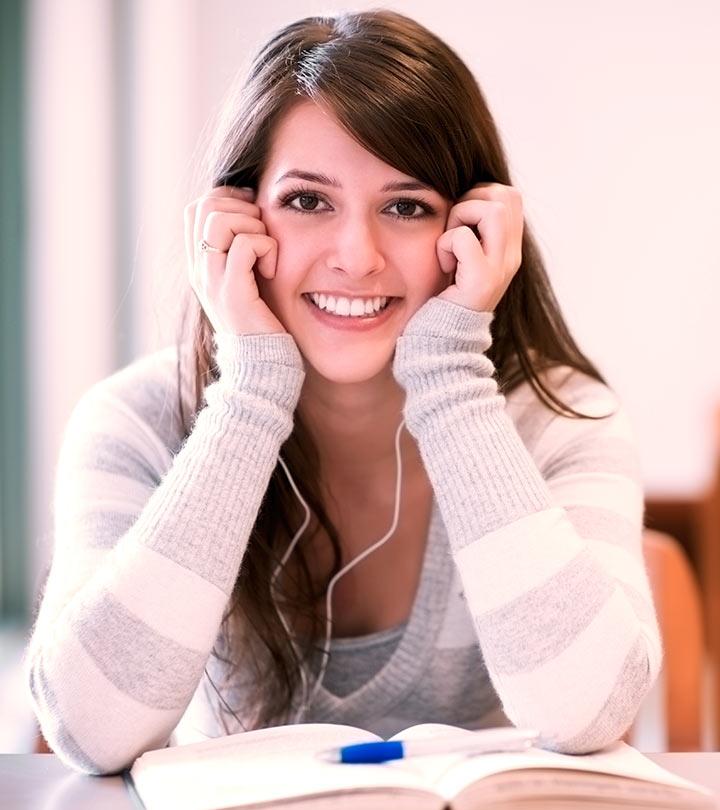 College days are super fun. Every girl wants to look perfect and show off her flawless skin when she goes to college. But when it comes to makeup, most of the girls tend to follow the latest trends blindly without actually knowing the basics and the correct procedure to wear it. Makeup can help one achieve a perfect and flawless look, but on the other hand, it can be a bit stressful to perfect your look. Moreover, your makeup must never appear fake and overdone.
We perfectly understand your problem ladies! And that's why, we have come up with a tutorial for the perfect makeup for college girls.
Things You Need To Do The Perfect Makeup For College
Powder
Foundation / BB Cream
Eye pencils
Brushes
Blush
Lipstick
Mascara
Makeup Tutorial For College Girls
Step 1
Keeping your makeup minimalistic is the key to perfecting a natural and fresh look. Start by applying a compact powder all over your face to prevent excess oil and shine. If you have a few minutes in hand, you can use a tinted moisturizer or a BB cream to brighten up your face instantly. Here, I have used MAC's studio fix powder, which quickly evens out the skin tone.
Step 2
Once you are done with Step 1, apply a hint of blush in a lighter shade like pink or coral onto the cheeks using a fluffy powder brush. This would add life to your face, making it look healthier.
Step 3
Move onto the brows. Use an eyebrow pencil and create thin hair like strokes, keeping it as natural as possible. Finish by blending it with a spoolie brush.
Step 4
Next, use an eye pencil to line your upper eyelid. Here, I am using a dark brown eye pencil. Smudge out the harsh line and blend it completely with the help of a smudging brush or a pencil brush. Smudging the eye pencil will give a softer and natural look to your eyes.
Step 5
Set the smudged pencil line with a light brown matte finish eyeshadow. It is always recommended to avoid shimmer and satin finish eye shadows for college makeup as it can look overdone and unflattering.
Step 6
You can use an eye pencil in your preferred shade on the lower lash line. Here, I am using a white pencil on the rim of the lower lash line to open up the eyes a bit.
Step 7
Once you are done with the eye makeup, coat your lashes with loads of mascara ­ both the upper and lower lashes. This will enhance the appearance of your eyes.
Step 8
Finish the look by swiping a coat of your favorite lip color. You can also use a lip balm or a lip gloss in place of a lipstick to keep your makeup natural. Here, I have used a mixture of two pink lipsticks.
Final Look
And you are done!
Adolescence is the time when breakouts are most likely to occur. So, take care of your skin by adopting a good skincare regimen. It will help prevent acne and blemishes. Also, make sure you remove your makeup every night before sleeping.
Wasn't it simple? This look can be achieved within a few minutes and you will be good-to-go! Try it and do share your feedback with us in the comments section below.
Recommended Articles:
The following two tabs change content below.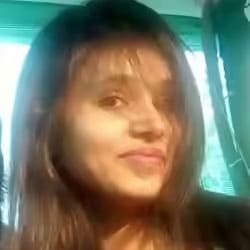 Jyotsana Rao is an engineering graduate from NIT, Nagpur, who discovered her love for writing during her undergraduate days. She is passionate about writing about everything related to beauty - makeup, fashion, hairstyles, skin care, or hair care. When this social media junkie isn't stalking the world of fashion and glamour, she loves spending her time traveling.