10 Beautiful South Indian Hairstyles For Girls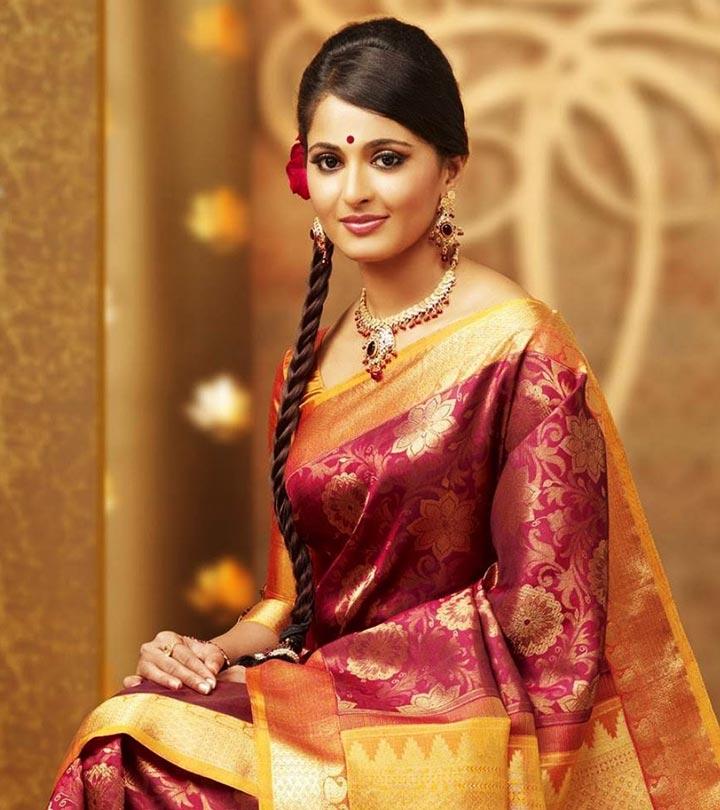 A woman sporting thick, black, waist length tresses in the southern parts of India is a fairly regular sight as short hairstyles are still in their infancy, in view of the more conservative mindset of south Indian families. Although a south Indian wedding still remains a traditional affair by large, the fact that more women are now open to experimenting with trendy hairstyles and accessories indicates a definite upsurge in the fashion wave. The 'braid' still remains the most popular choice of wearing the hair among south Indian women, but with a few additions, it is possible to up the fashion quotient without upstaging the traditional look.
South Indian Hairstyles For Girls:
Here are our top ten choices for south Indian hairstyles for girls. Sporting them at the next wedding or family gathering is sure to make heads turn your way!
1. A Simple Braid With 'Maangtika' and Floral Accessories:
This can be a lovely hairstyle, provided you get the choice of the 'Maangtika' right. A 'Maangtika' is a hair accessory which comes with bands for adorning the hair. Use some strands of jasmine to conceal the knot from where the braid would originate. This is by far the best of the south Indian bridal hairstyles for long hair!
2. 'Maangtika' on Hair With Mid Parting and Back Pleats:
To get this look, the first step would be to section the hair in the middle at the crown. The 'Maangtika' should be made to sit on the parting with a tight teasing of the hair at the back from where the pleated section would start. Use of fresh flowers like white jasmine can add a regal touch.
[Read:Bridal Hairstyles For Curly Hair]
3. An Elegant Back Bun:
Elderly women too can sport this stylish hairstyle for a party or a get-together. You would need a false hair accessory like a bun to give some volume to the hair.
4. Retro Style With Pleats:
This retro style hairdo can be achieved by doing a bouffant to add some volume to the hair and then coupling it with a neat pleat running along one side. Once the bouffant is in place, the remaining hair needs to be brushed to a side and then braided so it stays on that side only. If you do not have hair long enough to justify this look, then use of hair extensions is recommended. Use of a big flower completes the retro look.
 [ Read: Wedding Hairstyles For Medium Hair ]
5. The Pleated and Jewelled Look:
Another popular simple hairstyles for south Indian girls which imparts a glamorous look is quite simple to style. Try this one out only if you have the right kind of accessories. In case of short hair, this look can be achieved by lengthening the hair with hair extensions.
[Read:Beautiful Asian Bridal Hairstyles]
6. The Bun Hairstyle With Accessories:
This style is a nice twist to the traditional bun which is generally worn by the elders at the nape of the neck. Make a teased back bun, not necessarily at the top. Complete the look by adorning the front of the head with a nice hair accessory which is in line with a 'Maangtika' but does not have the middle parting.
7. Braided Hairstyle With A Bun and A Floral Twist:
This can be a lovely hairstyle if you like to use fresh flowers in your hair. You would need flowers of two contrasting colours. Place it in a twisted fashion around the neatly braided hair and accessorize with jewels.
8. The Crowned and Garland Look:
This look would be incomplete without the use of bold hair accessories.  At the very top is a small crown to impart a celestial look. Attempt this look only if you have the luxury of having lots of flowers at your disposal.
9. Floral Wrapped and Braided Hairstyle:
Braid the hair neatly to its entire length. Add tassels at the end of the braid. Now wrap the braid with floral strands such that there are no gaps between the strands. Use of a hair accessory is optional.
10. The Full Length Floral Look:
This is yet another braided hairstyle which is covered the entire length with flowers. A middle parting with a rather heavy 'Maangtika' finishes the look.
South Indian wedding hairstyles for girls are more about beautification and using accessories on the hair. So stock your jewellery box with the right kind of hair accessories and go ahead and get that perfect look. After all, it is the hair and make-up that completes the look of a glamorous outfit.
Image source: 1 , 2 , 3 , 4 , 5 , 6 , 7 , 8 , 9 , 10
Recommended Articles:
The following two tabs change content below.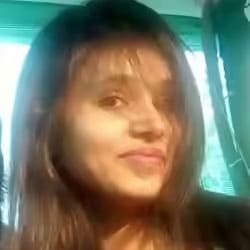 Jyotsana Rao is an engineering graduate from NIT, Nagpur, who discovered her love for writing during her undergraduate days. She is passionate about writing about everything related to beauty - makeup, fashion, hairstyles, skin care, or hair care. When this social media junkie isn't stalking the world of fashion and glamour, she loves spending her time traveling.