Top 10 Beauty Services At Kaya Skin Clinic
Nobody likes dull skin. Which is why you spend a lot on beauty and skin care products every month. But, given the choices of products and services, it is crucial to be smart in what you pick for your skin – because your skin is unique, and it has unique needs that only an expert can understand. Kaya skin clinic understands this, and that's why they have designed customized skin care solutions to give you a rewarding experience. Here are the top skin care solutions offered by Kaya Skin Clinic.
Best Skin Care Services By Kaya Skin Clinic
For Pigmentation
For Anti-Aging
For Acne And Acne Scars
Beauty Facials
For Pigmentation
1. Pigmentation Reduction System – Superficial
Skin pigmentation demands special care, and at Kaya Skin Clinic, experts have designed this unique service to help you get rid of dark spots, age-related spots, and other pigmentation issues to give you bright and radiant skin.
What To Expect?
The service combines highly developed technology and carefully chosen ingredients to make your skin brighter. This involves:
An Intense Clarity peel developed by the dermatologists at Kaya.
A unique combination of derma peels and botanical extracts that contains skin lightening and de-pigmentation agents.
Improving the skin tone by enhancing your skin regeneration process.
Botanical extracts that help in inhibiting excess melanin production.
It claims to give you visible results within two weeks. The cream contains phytic and azelaic acids that give an even toned look to your skin. You have to buy the product and use at home. It's safe and does not affect your daily schedule.
2. Insta Clarity Laser Action
The Pigmentation Reduction System – Superficial service by Kaya is also available with the option of laser therapy. This service reduces pigmentation and unwanted spots on your skin with the help of an Insta Clarity Laser (Q-Switch Laser).
What To Expect?
The Q-switch laser:
Uses an invisible beam of light to target the excess melanin and the dark spots on your skin.
Targets only the pigmented area (or the target area) and not the surrounding area.
Gives you visibly clear skin in just one session.
This laser is extremely safe for the skin and is very efficient.
For Anti-Aging
3. Youth Brilliance – Early Signs
This is a unique service that combines multiple specialized services for controlling early signs of aging. Each service is selected carefully based on the specific benefits.
What To Expect?
They use an Intense Clarity Peel. This tri-active combination peel system has been developed after thorough research. This peel reduces fine lines and wrinkles, improves the skin texture, and gives you relatively younger looking skin. The specialty of this service includes:
Derma Peels: To exfoliate the skin exfoliation and reduce uneven patches.
Botanical Whitening Agents: To reduce age spots and pigmentation.
Wrinkle Lift Mask: To reduce wrinkles and make your skin firm and smooth.
4. Kaya Derma Regen 4 Layer Therapy – Anti-Aging Facial
This beauty facial is specially designed for aging skin. This anti-aging facial nourishes, hydrates, and moisturizes your skin and makes it feel rejuvenated. This is a 4-step therapy, and the key ingredient used in this facial is freshly harvested seaweed.
What To Expect?
The 4-layer anti-aging facial involves:
Using seaweed filtrate to soften the lines on your face, even out the skin tone, and enhance the moisturization level of your skin.
The Kaya signature massage using a hydrating formula for boosting skin elasticity.
A seaweed face mask for calming your skin, hydrating it, and improving the clarity of your skin tone.
A final mineral mask for activating the skin revitalizing properties of the seaweed mask.
After this facial, you will notice a drastic improvement in your skin texture and skin tone.
For Acne And Acne Scars
5. Rapid 360° Acne Clear System – Body
This service takes a holistic approach to treat acne. A dermatologist will evaluate your skin and acne and analyze the actual reason behind it. Your treatment will be customized based on the findings.
What To Expect?
The steps involved in this service are:
Diagnosis of your acne by an expert dermatologist.
Based on your condition, you get customized homecare and advance care products.
Customized treatments and plans. It may include peels, medicines, and other services depending on your need.
Diet-related advice from a skin care expert.
This is extremely safe as all the services that are recommended for you suit the special needs of your skin.
6. Kaya Skin Resurfacing
If you are worried about your acne scars, Kaya offers a wide range of services for addressing this issue. Of course, you have to visit a Kaya Skin Clinic branch and get your scars evaluated by a dermatologist who will recommend the best treatment for your issue. The skin resurfacing service offered by Kaya Skin Clinic uses a resurfacing laser to improve the skin texture.
What To Expect?
This is a non-ablative laser technology that:
Penetrates deeper into your skin tissues and stimulate the target cells.Remodels the collagen to give you smoother skin.
At Kaya, the experts use a patented Sapphire tip for this procedure. This makes sure that the top layer of the skin remains untouched.
7. Natural Scar Reduction With Platelet Rich Plasma (PRP)
This is another advanced service offered by Kaya Skin Clinic for acne scar reduction. This is approved by the US FDA and is a non-invasive service for boosting collagen development and reducing scars.
What To Expect?
In this service, the experts use your blood plasma that contains the platelets for rejuvenating your skin. The steps involve:
Withdrawing a small amount of blood.
Separating the plasma from your blood.
Activating the plasma (with growth factors).
Injecting the PRP back.
This service is completely safe, and it also doesn't have any downtime.
Beauty Facials
8. Kaya Hydrate And Restore Facial
If you have dry and dull skin, this hydrating and skin rejuvenating facial is just for you. This special deep hydration facial by Kaya promises to make your skin refreshingly beautiful.
What To Expect?
The therapy involves:
A special hydra-exfoliation process that gently exfoliates your skin.
A unique massage with their hydra nourishing massage cream that contains enzymatic wax to regenerate your skin cells.
An intense Antox Vit-C Serum and Rehydrating mask to make your skin soft and supple.
9. Kaya Antox Ultrasheen Therapy
Environmental damage makes your skin dull. This special antox therapy brings the radiance back to your face. It takes a 3-step action of refreshing and renewing your skin and reducing the impact of environmental damage.
What To Expect?
The therapy promises to:
Rejuvenate and smoothen your skin by improving its texture with a specially formulated velvet cleanser.
De-clog your pores and exfoliate it with a Purepore Heating Mask.
Revive your skin with sea minerals, vitamin-C rich mask, serum, and moisture restoring cream.
10. Luxe Lissant Beauty Ritual By Biologique Recherche
This luxury facial treatment by Kaya Skin Clinic is developed in association with Biologique Recherche, Paris. This involves a three-dimensional beauty treatment for boosting the natural defense mechanism of your skin and make it healthy and younger.
What To Expect?
Compared to the other facial treatments, this one is unique as it is:
A blend of pulsing strokes and sculpting movements for rejuvenating your skin.Tich in ingredients, such as silk proteins, omega-3, and hyaluronic acid. These ingredients have skin renewing and hydrating properties. Other ingredients used in this therapy include milk proteins, squash extracts, and royal jelly.A 90-minute facial that starts with lymphatic drainage to stimulate the top layer of your skin, followed by the signature lifting and firming massage, and restructuring treatment and a final modulating massage.
This facial is available only in 14 Kaya clinics all over India.
It often gets difficult for you to decide what's best for your skin. And when it's the matter of your skin, you cannot take any chances with it and go for a trial and error approach. That's why you need expert help, and the services by Kaya Skin Clinic seems promising in this regard. Try them and share your experiences with us. And if you have used any of their

The following two tabs change content below.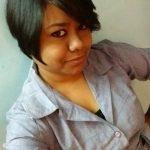 Latest posts by Ramona Sinha (see all)