Top 10 Beauty Tips For Women Over 40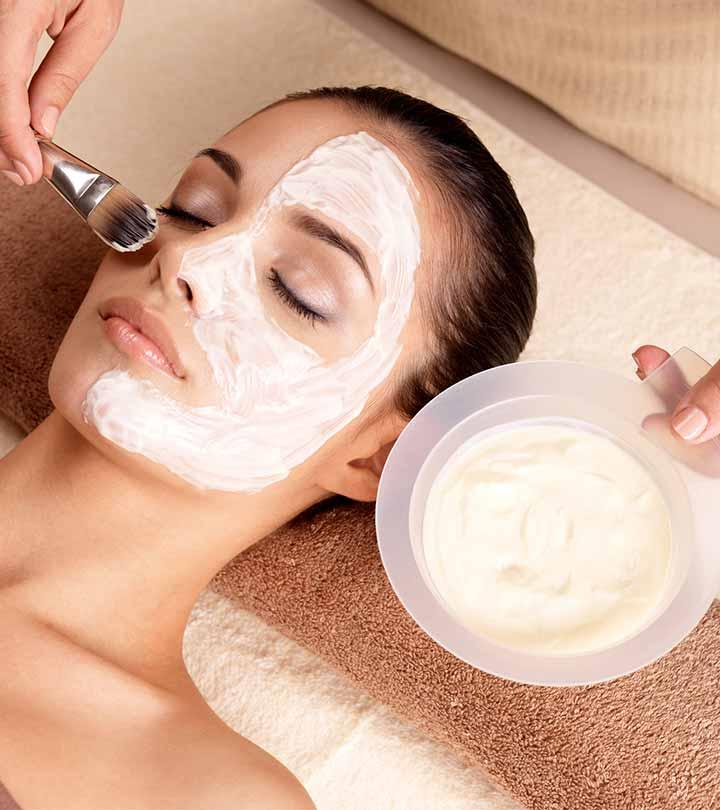 Most of us would like to age gracefully and still look beautiful as we cross our 30's and step into the 40's. Finding the right cosmetics along with choosing the right beauty regime are the most important things to keep in mind as you age. What is more important is that you, no matter at what age you are, should love yourself and your appearance.
As I said, finding the right blend of cosmetics and skin care tips for women over 40 can be daunting. But when you have the right combination, it will work wonders on your skin, making you look not just youthful but also beautiful.
The Best Beauty Tips For Women Over 40:
1. Exfoliate:
Introduce exfoliation of dead skin in your beauty regime. You will need to choose a scrub according to your skin type and of course the season too. If you have a dry skin, you may want to use a cream-based scrub that will not only cleanse, but also moisturize your skin. If you have a oily skin, use a gel-based scrub that will help control the oil secretion and leave your face squeaky clean.
2. Do not forget to Moisturize:
As we grow older, our skin becomes drier because the oil-producing glands in our skin become less active. Use a light oil-based moisturizer that will keep your skin soft and supple.
3. Use a face mask:
Use a good face mask to hydrate your skin. You can try simple hydrating face masks that you can make at home. Here is a simple one that suits almost all skin types:
Mash one banana till it is soft and mix with two teaspoons of yogurt and half a teaspoon of honey (adjust the quantities of yogurt and honey so that the mask is not too runny). Apply the pack all over your face and neck and let the mask dry completely; wash off with lukewarm water and pat dry.
4. Love your eyes:
Fine lines and wrinkles around the eyes are the first tell-tale signs of aging. Use a good under eye gel or an under eye cream that will nourish your eyes and get rid of the fine lines and wrinkles while you sleep.
5. Use the right make up:
The right makeup tips for women over 40 is the key to looking young and stunning! Keep your make up subtle and not loud. For your eyes, avoid the glitter and shimmery shades and opt for matte shades instead that will complement your eye color. For your lips, opt for lighter shades like the light pinks, brown and corals. Avoid glossing your lips. Use minimum blush and a good quality primer.
6. Ban the sun:
Whether you need to step out in the sun or stay at home, don't forget to apply sunscreen. Continuous exposure to the sun can cause irreparable damage to the skin. Use a sunscreen with an SPF of at least 15.
7. Get rid of the dark spots:
Acne scars, pigmentation, blemishes and dark spots are the other tell-tale signs of aging. Use a dark spot corrector (which preferably contains Vitamin C) and apply on the spots regularly to fade them.
8. Eat well:
Eat a balanced meal. Include a lot of fresh vegetables and fruit salads in your diet. Drink at least 6 – 8 glasses of water in a day to flush out the toxins from your body. Avoid smoking, alcohol and caffeinated drinks because they are not good for you.
9. Use a night cream:
Use a night cream regularly as part of your beauty regime.  If you use make-up, clean your face thoroughly and ensure that there are no traces of make-up left. Wash your face with a mild cleanser and apply a hydrating night cream before you sleep. The night cream will hydrate your skin as you sleep and you will awaken to a softer and glowing complexion with regular use.
10. Be Happy and Stay fit:
This is one of the most important factors to look beautiful. Be beautiful from within. Go for walks in a nearby park or jogs that will keep you fit and always try to have happy and positive thoughts. It gets reflected in your personality!
Hope you found these beauty tips useful. Leave your comments below.
Recommended Articles:
The following two tabs change content below.
Prats
A mommy to twin boys. Blogger. Loves all things natural and organic. Loves her beer and biryani. Is a pucca Hyderabadi. Writes short stories. Loves photography. Loves reading. Loves her lip balms!