How To Apply Liquid Eyeliner For Beginners? Tutorial With Pictures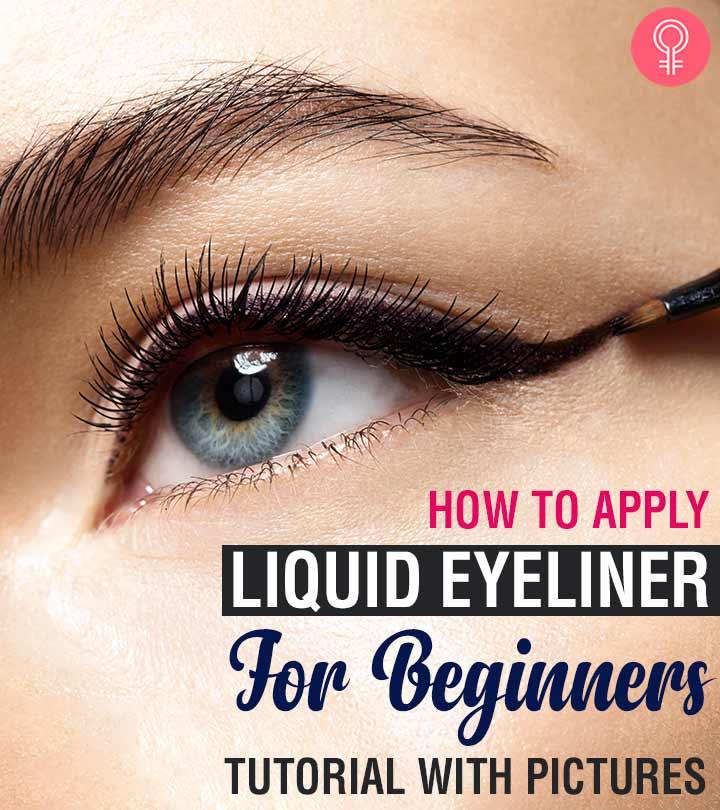 Applying liquid eyeliner can be intimidating, especially if you're just a beginner – you need to have a really steady hand, and one wrong move spells disaster. Pretty scary, right? However, with a little bit of patience and practice, you can eventually master the skill of applying liquid eyeliner with ease. This article is a step-by-step guide to transform you into the wing wiz that you were always meant to be. If you're keen to learn, read on to become enlightened on how to apply liquid eyeliner properly.
How To Prep Eyes Before Applying Liquid Eyeliner?
Have you ever experienced the horror of applying makeup on greasy eyelids? It's hard, and it's not a great sight to behold. So, before you go in with your liquid eyeliner and other eye makeup, it's important to prep your eyelids to keep your eye makeup insured. Use a liquid or cream-based eye primer to make your eyeliner and shadow go on smoother, and last through the day.
You can try the bareMinerals Prime Time Eyelid Primer, so your eyeliner and shadow doesn't budge at any point of the day, and a little goes a long way.
Pro Tip: Curl your lashes before you go in with your liquid eyeliner.
How To Apply Liquid Eyeliner? Step By Step Tutorial With Pictures
How To Apply Liquid Eyeliner? Step By Step Tutorial With Pictures
Here's how you can apply liquid eyeliner perfectly. The right application of your liner can not only make your eyes look bigger, but can also make your lashes look fuller.
What You Need
A liquid eyeliner
Eyelash curler
Mascara
All you liquid eyeliner amateurs, try the Smashbox Limitless Waterproof Liquid Liner Pen – this liquid eyeliner has a felt-tip nib that allows you to create a solid line along your lashes, or the perfect flick. Its formula is super pigmented and stays on all day long without fading or smudging.
Step By Step Tutorial – How To Apply Liquid Eyeliner To Upper Lid
Step 1: Hold The Brush Flat
Start by shaking up your eyeliner tube well, so the formula is nice and smooth. The most important thing for perfect eyeliner application is to hold the brush flat. If you go in with the brush straight, it tends to get messy.
Step 2: Start In The Middle
Get as close to the lash line as possible and start in the middle while you drag to the outer corners. Use the leftover product to line the inner corners.
Step 3: Create The Wing
Follow your lower lash line, going upwards to create a wing. This step helps you make sure that your liner is equal.
Step 4: Add Some Lash Action
You can either use falsies or apply a few coats of mascara to your lashes to complete the look.
Here's the final look!
[ Read: How To Make Small Eyes Look Bigger With Eyeliner ]
How To Apply Liquid Eyeliner To Lower Lash Line
Liquid eyeliner can also work well UNDER your eyes. With a bit of caution, everyone can rock this look. If you have small eyes, the trick is to make sure the liquid eyeliner on the bottom does not go anywhere near your waterline as this can look too harsh and can make your eyes look smaller.
What You Need
Liquid eyeliner
A thin brush
Step 1: Start From The Outer Corners
Use a thin brush to draw a line on your lower lash line, starting from the outer corners and dragging the formula outwards to meet the wing. This not only helps frame the eyes but also elongates them.
Step 2: Move Towards The Center
Continue applying the color on your lower lash line, moving towards the inner corners. Place your brush as close as you can to the root of your lashes and wiggle the brush once it is on the skin.
Step 3: The Inner Corners
The key aspect of making the eye look bigger is to drop the eyeliner by about two millimeters lower than the tear duct area of your eye. Extend the line out in the inner corner from the top lid.
Step 4: Fill In The Color
To create a subtle version of the cat-eye look, fill in the gaps with your liner brush on your lower lashes, moving the brush forward and backward.
Here's what you get!
[Read: Top 10 Black Liquid Eyeliners In India – 2018 Update ]
Tips: Applying Liquid Eyeliner And The Mistakes You Need To Stop Making
Now that you have a clear picture of how to apply liquid liner with perfection by following only a few simple steps, here are a bunch of eyeliner tips and tricks that will come in handy especially for all you beginners.
When buying an eyeliner, look for one that's waterproof, smudge-proof, and transfer-proof to keep your eyeliner from dripping down your face, midday, especially if you're going to be using it on the lower lash line.
If your hands are really shaky, try this – sit down and plant your elbow on a table or a flat surface. Now, rest your pinky on your cheek and apply your liner. This technique helps stabilize your hand and calls for fewer mess-ups.
You can draw dots or dashes and slowly connect them if you're new to liquid eyeliner.
Curl your lashes before applying liner to keep from making an utter mess on your eyelid.
To make sure your wings are even, place a dot at the outer corner of each eye before using your liquid liner to match the sides up.
If you have small eyes, do not line your entire eye. Doing so will close them off and make them look smaller.
Always start with thin lines. You can build up the thickness to match the other eye as you go.
A dab of primer or concealer with a Q-tip can go a long way to fix smudges or blunders.
Don't pull or tug your eye too much when you draw on your eyeliner because when you release it, it will create a bumpy, weird texture. Try to use your fingers to anchor your skin instead.
You can also use tape to help create a fool-proof cat-eye look.
Having a gap between your lashes and liner does not look flattering. To avoid this, use a pen-style eyeliner and try to draw the line as close to the lashes as possible.
It's important to set your eyeliner to prevent it from transferring onto the lid. To do this, let your eyeliner dry, and then pat some translucent powder on top to set it. This keeps it from breaking down, transferring, and smudging.
Ladies, may the wings of your eyeliner always be even and may they always be sharp enough to kill! That was our take on applying liquid eyeliner for beginners. We hope you find this article useful and it helps you hone your skills and take them to a whole new level. Do you have any go-to hacks for achieving that Gram-worthy eyeliner look that's always on fleek? If you do, share with us in the comments section below.
Recommended Articles:
The following two tabs change content below.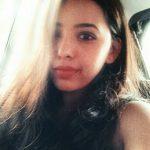 Latest posts by Esha Saxena (see all)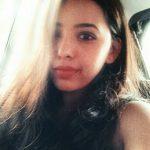 Esha Saxena
Esha Saxena is a writer, journalist, and a full-time wallflower. She holds a Master's degree in Media and Mass Communication and firmly believes that makeup is nothing less than art. Combining her love for writing with her passion for makeup, she brings to you reviews, techniques, and her ever-growing knowledge on this form of art. In her spare time, she loves reading, listening to obscure indie bands, and writing poetry – all of this while being a crazy dog lady.