101 Best Quotes About Being Single
Warm words of wisdom to wrap you tightly if you are feeling blue and lonesome.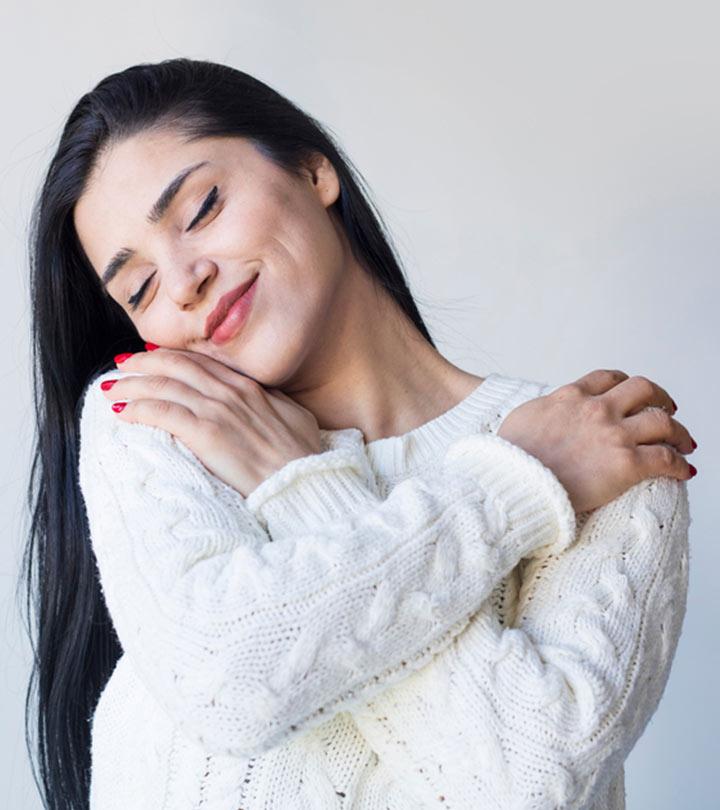 Millennials, take note! Times have changed – and how! It's no longer considered "a must" for you to be in a relationship to have a respectable status in society. If you are single, it is time to celebrate yourself and your freedom. Although most people view their relationship period as the best part of their life, they could not be more wrong. Being single can actually be an amazing, almost magical experience! Here is our list of the best "being single" quotes that will prove to you that life begins when you are your own partner!
"Being Single" Quotes
"I don't like to be labeled as lonely just because I am alone." – Delta Burke
"My alone feels so good, I'll only have you if you're sweeter than my solitude." – Warsan Shire
"A busy, vibrant, goal-oriented woman is so much more attractive than a woman who waits around for a man to validate her existence." – Mandy Hale
"Being single doesn't mean you're weak. It means you're strong enough to wait for what you deserve." – Niall Horan
"When we cannot bear to be alone, it means we do not properly value the only companion we will have from birth to death: ourselves." – Eda Leshan
"I think it's very healthy to spend time alone. You need to know how to be alone and not defined by another person." – Oscar Wilde
"If you truly want to be respected by people you love, you must prove to them that you can survive without them." –Michael Bassey Johnson
"Being brave enough to be alone frees you up to invite people into your life because you want them and not because you need them." – Mandy Hale
"Being single is definitely better than being with the wrong person" – Hassan Choughari
"Discover why you're important, then refuse to settle for anyone who doesn't completely agree." – Fisher Amelie
"I used to think that the worst thing in life was to end up all alone. It's not. The worst thing in life is ending up with people who make you feel all alone." – Robin Williams
"Hope for love, pray for love, wish for love, dream for love… but don't put your life on hold waiting for love." – Mandy Hale
"He sleeps fastest who sleeps alone." – Richard Avedond
"Marriage is a fine institution, but I'm not ready for an institution." – Mae West
"The right one will find me when it's time." – Keri Hilson
"It's probably not just by chance that I'm alone. It would be very hard for a man to live with me, unless he's terribly strong. And if he's stronger than I, I'm the one who can't live with him." – Coco Chanel
"It seemed to me that the desire to get married – which, I regret to say, I believe is basic and primal in women – is followed almost immediately by an equally basic and primal urge, which is to be single again." – Nora Ephron
"Being single used to mean that nobody wanted you. Now it means you're pretty sexy and you're taking your time deciding how you want your life to be and who you want to spend it with." – Carrie Bradshaw
"I don't need Prince Charming to have my own happy ending." – Katy Perry
"Too many women throw themselves into romance because they're afraid of being single, then start making compromises and losing their identity. I won't do that." – Julie Delpy
"Single is no longer a lack of options – but a choice. A choice to refuse to let your life be defined by your relationship status but to live every day Happily and let your Ever After work itself out." – Mandy Hale
"Being single doesn't necessarily mean you're available. Sometimes you have to put up a sign that says "Do Not Disturb" on your heart." – Wiz Khalifa
"You're single not because you are not good enough for one, it's that you're too good for the wrong one." – Chris Burkmenn
"Being with no one is better than being with the wrong one. Sometimes those who fly solo have the strongest wings." – Nitya Prakash
"Don't be scared to walk alone. Don't be scared to like it." – John Mayer
"If we seek paradise outside ourselves, we cannot have paradise in our hearts." – Thomas Merton
"If you really are going to be a happy single, you have to stop treating being single as the annoying time that you pass between relationships and embrace it. Rather than focusing on what you lack, focus on what you have: You." – Natalie Lue
"You do not need to be loved, not at the cost of yourself. The single relationship that is truly central and crucial in a life is the relationship to the self. Of all the people you will know in a lifetime, you are the only one you will never lose." – Jo Coudert
"Being single was seldom a negative experience for women and definitely not one that was harmful to their physical or mental health." – Carol Anderson, Susan Stewart
Funny Quotes About Being Single
"It's far better to be unhappy alone than unhappy with someone — so far." – Marilyn Monroe
"You don't need to wrangle some warm body to sit next to just so you aren't alone on holidays." – Amy Schumer
"I had rather hear my dog bark at a crow, than a man swear he loves me." – William Shakespeare
"Being single is pretty good. It's a nice sense of irresponsibility." – Michael Douglas
"If you don't act like you've been hit by the plague when you're alone on a Friday night, and just see it as a chance to have fun by yourself, it's not a bad day." –Taylor Swift
"I regard romantic comedies as a subgenre of sci-fi, in which the world operates according to different rules than my regular human world." – Mindy Kaling
"If we be doomed to marry, we marry; if we be doomed to remain single we do." – Thomas Hardy
"Personally, I, Mindy Kaling, want to spend like 80 percent of my life hanging out with women." – Mindy Kaling
"I'm single because I was born that way." – Mae West
"Some people are happily single. Some are unhappily married." – Mokokoma Mokhonoana
"Without a doubt… the worst part of being a single woman was having to take care of your own car." – Lisa Kleypas
"Proud To Be Single" Quotes
"I celebrate myself, and sing myself." – Walt Whitman
"I call it being self-partnered." – Emma Watson
"I don't need a man to rectify my existence. The most profound relationship we'll ever have is the one with ourselves." – Shirley MacLaine
"'Cause I'm my own soulmate… I know how to love me… I know that I'm always gonna hold me down." – Lizzo
"There's a huge difference between feeling lonely and being alone." – Steven Aitchison
"To love oneself is the beginning of a lifelong romance." – Oscar Wilde
"You are terrifying, and strange, and beautiful. Something not everyone knows how to love." – Warsan Shire
"I have been single for a very long time but there is nothing lonely about my life." – Teri Hatcher
"There are some places in life where you can only go alone. Embrace the beauty of your solo journey." – Mandy Hale
"Being single is getting over the illusion that there is somebody out there to complete you." – Omkar Phatak
"You do not need to be loved, not at the cost of yourself." – Jo Coudert
"The most profound relationship we will ever have is the one with ourselves." – Shirley MacLaine
"As a self-described idealistic, I never consider myself as single. I like to say that I'm in between romances at the moment." – Carl Henegan
"Of all the people you will know in a lifetime, you are the only one you will never lose." – Jo Coudert
"Being single doesn't make you weak, it means that you are strong enough to be on your own. – Xavier Zayas
"You don't have to be part of a couple to be happy, you know." – Phyllis Reynolds Naylor
"Love Being Single" Quotes
"I like being single — I'm always there when I need me." – Art Leo
"You alone are enough. You have nothing to prove to anybody." – Maya Angelou
"No human being can really understand another, and no one can arrange another's happiness." – Graham Greene
"One of my favorite parts of being single is how I get to choose who I spend my time with, share my heart with, hang with, giggle with, call, dine across from." – Tracee Ellis Ross
"I've been single for a while and I have to say, it's going very well. Like… it's working out. I think I'm the one." – Emily Heller
"Single lady, the man you want might not necessarily be the man you need." – Martha Macharia
"I really enjoy being single again. I spent a lot of time in a relationship and the nearer we came to the end, the more difficult it got. You don't see things clearly as long as you're still involved." – Dido Armstrong
"Now I'm feeling how I should. Never knew single could feel this good." – Jason Derulo
"I love being single. I can come and go as I please and stay out as late as I want to." – Eric Dickerson
"I think, therefore I'm single." – Liz Winston
"I never found a companion that was so companionable as solitude." – Henry David Thoreau
"Being single is about celebrating and appreciating your own space that you're in." – Kelly Rowland
"I have stepped off the relationship scene to come to terms with myself. I have spent most of my adult life being 'someone's girlfriend,' and now I am happy being single." – Penelope Cruz
"I love being single. It's almost like being rich." – Sue Grafton
"Love yourself first, because that's who you'll spend the rest of your life with." – Luigina Sgarro
"Single is not a status. It is a word that describes a person who is strong enough to live and enjoy life without depending on others!" – Abigail Rajkumar
"Single is not a status. It is a word that describes a person who is strong enough to live and enjoy life without depending on others." – Prixie
"Why haven't I got a husband and children? I never met a man I could marry." – Greta Garbo
"Being single entitles you to not ask someone's opinion before you do something to mess up your own room, your credit report, or even your life." – Sayali Patil
"People would be a lot better off if they'd enjoy being single." – Lewis Black
"People aren't defined by their relationships." – Nina Dobrev
"I'd rather be alone than unhappy." – Whitney Houston
"'Single' is an opportunity to live life on your own terms and not apologize." – Mandy Hale
"Some women choose to follow men, and some women choose to follow their dreams. If you're wondering which way to go, remember that your career will never wake up and tell you that it doesn't love you anymore." – Lady Gaga
"It's better to "stay single" than being "single again."" – Sharfaraz Ahmed
"You can't put a leash on me. I'm unleashable!" – Tiffany Winfree
Quotes About Being A Single Parent
"The loves of my life are my children and my mother. I don't feel as if I need a man." – Diane Keaton
"Remember that a single mom is just like any other mom and that our number one priority is still our kids. Any parent does whatever it takes for their kids and a single mother is no different." – Paula Miranda
"Being a single parent is not a life full of struggles, but a journey for the strong." – Meg Lowrey
"Being raised by a single mother, I learned to appreciate and value independent women." – Kenny Conley
"As a single mum you'll discover inner strengths and capabilities you never knew you had." – Emma-Louise Smith
"Just because I am a single mother doesn't mean I cannot be a success." – Yvonne Kaloki
"I'm not really single. I mean, I am, but I have a son. Being a single mother is different from being a single woman." – Kate Hudson
"Being a single parent is twice the work, twice the stress and twice the tears but also twice the hugs, twice the love and twice the pride." – Anonymous
"I didn't plan on being a single mom, but you have to deal with the cards you are dealt the best way you can." – Tichina Arnold
"I want to show the example that you can be a single mother and work and handle a lot of other things at the same time." – Christina Milian
"As a single mom, I'm juggling a lot and working long hours. Yes, it costs them a little, but what my children get in return is a mother who is energized and content." – Edie Falco
"Did you hear? Superheroes are real. They are called single moms." – Anonymous
"She has to have four arms, four legs, four eyes, two hearts, and double the love. There is nothing single about a single mom." – Mandy Hale
"What is free time? I'm a single mother. My free moments are filled with loving my little girl." – Roma Downey
"I am prouder of my years as a single mother than of any other part of my life." – J.K. Rowling
"Being a working mother and a working single parent instills in you a sense of determination." – Felicity Jones
"Respect to all mums doing double duty because of men failing to do their part as dads." – John Mark Green
 "A single mom tries when things are hard. She never gives up. She believes in her family, even when things are tough. She knows that above all things, a mother's love is more than enough." – Deniece Williams
"Better a loving single-parent family than a 'conventional' family where the parents hate each other and the father is a demagogue." – Moby
That was our list of the 101 best quotes on being single. Whenever you are feeling low about your relationship status, go through these words. They will not only teach you to make the best of your situation but also inspire you to celebrate your individuality.
Frequently Asked Questions
Do singles live longer?
Life expectancy depends on various factors and there is no evidence to suggest that singles live longer than couples in a relationship or marriage. However, research indicates that life expectancy of singles have improved over the decades (1).
Is it OK to stay single forever?
Yes, it is okay to be single if that's what one would prefer.
How can a single woman be strong?
A single woman can be strong by having a healthy and supportive network of friends and family members, taking care of herself both emotionally and physically and investing time and energy into activities that feel good and channelise inner creativity.
Is it unhealthy to be single?
No, there is nothing unhealthy about being or choosing to be single.
2 Sources
Articles on StyleCraze are backed by verified information from peer-reviewed and academic research papers, reputed organizations, research institutions, and medical associations to ensure accuracy and relevance. Read our editorial policy to learn more.
Do Marriage and Cohabitation Provide Benefits to Health in Mid-Life? The Role of Childhood Selection Mechanisms and Partnership Characteristics Across Countries
https://link.springer.com/article/10.1007/s11113-018-9467-3
The following two tabs change content below.