16 Benefits And 5 Side Effects Of Hibiscus Tea
The tea revolution is taking over the world. You can prepare tea with almost every ingredient. The health benefits of natural tea are becoming common knowledge these days; the prices too have skyrocketed. But what if I told you that you could prepare tea from one of the easily available ingredients in your garden?
Well, if you are wondering what am talking about…it's the humble hibiscus which can be grown aplenty in your kitchen garden. Now, let's take a peek into how to use this medicinal herb and when and why not to use it.
Hibiscus- A Brief
Scientific Name- Hibiscus sabdariffa
Origin- Africa
Plant Type- Shrub
Other Name- Roselle
Many of us confuse this flower with the typical red flowered Hibiscus acetosella which is just a decoration flower with no medicinal usage whatsoever. On the other hand, Hibiscus sabdariffa is full of health benefits as its flowers, fruit and especially calyx (used to make tea).
This particular tea is made from the dried and brightly colored calyces of Hibiscus sabdariffa. However, this particular ruby red drink is sour in taste, which can make your mouth twitch. Remember the tangy taste of the cranberry juice? Well, yes. They taste the same. It can be consumed according to your preference, i.e., hot or cold. And just like other herbal teas, hibiscus tea is low in calories and totally caffeine-free for those wanting to stay away from it. I'm not saying that caffeine is void of any benefits, it is indeed helpful for getting an instant supply of energy and is preferably the best for pulling off an all-nighter. But the side effects just cannot be ignored.
Here's a look at the numerous hibiscus tea benefits.
Benefits Of Hibiscus Tea
Side-Effects Of Hibiscus Tea
Benefits Of Hibiscus Tea
We are digging through the possible benefits and side-effects of hibiscus tea. But, why don't we begin the list with the advantages? After all, good news must be delivered first! What say?
1. Prevents Hypertension
Do you have bouts of dizziness and sudden rise in your temper? Time to get your blood pressure checked. If the levels are high, have Hibiscus tea to lower your BP. Hibiscus tea is known to reduce the risk of hypertension.
Why Does It Work
Not only clinical trials but scientific studies too support the claim. Hibiscus tea helped lower the chances of hypertension even in healthy people (1). However, when these healthy people stopped drinking the tea, they saw their blood pressure spike. The tests on hibiscus tea are in the preliminary stage, and any conclusion would require further study. This effect of hibiscus tea on hypertension is also because it has anti-inflammatory and diuretic properties. But for it to work properly, you have to consume three cups a day for a few weeks.
2. Lowers Cholesterol Levels
In today's fast paced life, we can see a majority of the population battling cholesterol-related health problems, the most common being rising levels of LDL-cholesterol. No wonder then that We get to see many commercial ads promoting cholesterol-free eatables. But having hibiscus tea can help. Read on to know how.
Why Does It Work
This tea is full of antioxidants that help in lowering LDL or otherwise known as the bad cholesterol in the body (2). This, in turn, brings down the risk of heart attacks, strokes, and or any of the cardiovascular diseases.
3. Brings down blood sugar levels
Hibiscus tea is also a blessing to those who have Type-II diabetes. We all know that diabetes can be fatal at times. But did you know this tea can help your case?
Why Does It Work
Hibiscus tea has hypolipidemic and hypoglycemic properties that bring down the levels of blood sugar (3).
4. Keeps Your Liver Healthy
We all know the importance of liver in our body. Any liver related problems can throw your life out of gear. Is there help at hand? Certainly. Read on to know.
Why Does It Work
Well, it's again the work of antioxidants present in this drink that neutralize free radicals in your body, tissues, and cells. Thus our liver is well protected from these scavengers (4).
5. Treats Menstrual Cramps
Drinking warm tea helps soothe the painful menstrual cramps. But upgrade your drink to hibiscus tea for instant relief.
Why Does It Work
Hibiscus tea is a blessing in disguise for us women. Hibiscus tea can balance your hormones, thus easing the cramps and fighting several other health issues during menstruation including mood swings and overeating (5).
6. Treats Depression
With rising expectations and stress levels, it's easy to fall prey to depression. Among the ways to beat the blues is also sipping lukewarm hibiscus tea.
Why Does It Work
Rich in flavonoids that carry antidepressant properties, hibiscus tea, helps fight depression. It calms our nervous system, reduces anxiety attacks by making us more relaxed (6).
7. Aids Digestion
Hibiscus tea can improve your bowel and bladder function.
Why Does It Work
Hibiscus tea aids digestion as carries diuretic properties that increases urination and normalizes bowel movements. It is also helpful in curing constipation and indigestion and improving the overall health of gastrointestinal system (7).
8. Body coolant
Chilled hibiscus tea can quench your thirst, and that is why you see sportspersons gulping it down.
Why Does It Work
Hibiscus drink has instant cooling properties . Being diuretic, it helps in flushing out harmful toxins (8).
9. Weight Management
Many people substitute caffeine with herbal teas to shed a few kilos. Try hibiscus tea next time, and I will tell you why.
Why Does It Work
Hibiscus extract is known to lower the absorption of starch and glucose that may lead to weight loss (9). Also, hibiscus stops the production of amylase that helps speeding up of absorption process of carbohydrates. No wonder then this flower is used as an ingredient in most weight loss products.
10. Anti-Aging
Have you found yourself envying the flawless look of celebrities and wondered how on earth a woman elder to you looks much younger? Well, wrinkles are a sign of aging, but Botox is not the answer. Hibiscus tea can just be the solution for you.
Why Does It Work
Antioxidants in hibiscus tea remove the visible signs of aging from our face including loss of moisture, elasticity and wrinkles thus giving you your youth back (10).
11. Rich in Vitamin C
Fulfill your daily intake of Vitamin C from hibiscus tea. Vitamin C is key to keeping our immune system intact to avoid any viral infections (11). Just wow!
12. A Drink For All Seasons
The specialty of hibiscus tea is that you can have it all the time irrespective of the seasons. Brew it warm on a chilly day or have a chilled one to beat the scorching heat.
13. Have Laxative Effects
Hibiscus tea is used as a mild laxative. The next time you feel bloated up, reach out for a cuppa.
Why Does It Work
Although there is not enough research on humans to prove the laxative properties of hibiscus, animal studies show therapeutic effects of hibiscus (12).
14. Chemo-Preventive Effect
Other benefits apart, hibiscus can also help us battle cancer. The flower has many chemo-preventive and tumor-fighting properties.
Why Does It Work
Studies highlight the chemo-preventive potential of hibiscus' components. This property of hibiscus makes it ideal for cancer patients. These active ingredients are anti-inflammatory agents and help arrest the spread of tumors (13).
15. Is Vermifuge/Antibacterial
The watery extract of hibiscus has mooted antibacterial properties. So, next time you get a wound, just take a sip of the hibiscus tea to feel better.
Why Does It Work
Many animal studies conclude that hibiscus can eliminate worms and other bacteria. However, there is no evidence to show that hibiscus can be an effective antibacterial or vermifuge in humans (14).
16. Other Benefits
There are endless uses of hibiscus to add to what we already have. Hibiscus tea also prevents stone formation. Studies on rats have shown that it helps protect mice from hepatotoxicity.
Side Effects Of Hibiscus Tea
Hibiscus tea is no doubt a wonder drink. But it does have its share of negative consequences too.
1. Affects Estrogen
Consuming hibiscus tea can lower your estrogen levels. If you are using HRT (hormone replacement therapy), or are on birth control treatment of any form, you should consider skipping your hibiscus tea. A recent study conducted by Guru Jambheshwar University of Science and Technology, India, released a study on this effect of hibiscus tea.
2. Pregnancy And Fertility
We already told you that hibiscus tea cuts estrogen levels. It also means that consuming hibiscus tea can have a direct effect on your reproductive ability. The estrogen-lowering quality of hibiscus may lead to complications if you are planning a child. There is not much research on how hibiscus tea affects the fetus. However, the best thing to do is avoid having this tea when you are pregnant or wanting to get pregnant.
3. Low Blood Pressure
Although this is one of the major benefits of hibiscus tea, and it helps reduce the risk of hypertension, the blood pressure lowering and diuretic properties may result in expanded blood vessels. Thus, if you suffer from low blood pressure or hypertension, and you are taking pressure-lowering medications, you must consider removing hibiscus tea from your diet.
4. Cancer Complications
The Research concludes that hibiscus affects cancerous cells in the skin and brain. The National Cancer Institute finds that if you are undergoing radiation or chemotherapy, you should avoid having hibiscus tea, as it may cause complications when taken along with cancer medications. This is one of the major hibiscus tea side effects that you should be aware of.
[ Read: Benefits Of Oolong Tea For Health ]
5. Hallucinatory Effects
Hibiscus tea can have hallucinogenic effects, and many people feel light headed and even intoxicated after having it. Remember to be extra careful while driving or using machinery when you have consumed hibiscus tea.
How To Prepare Hibiscus Tea
After giving you thorough lessons on the benefits and side effects of the hibiscus tea, I proudly present to you the 'how-to-make guide to both hot brewed hibiscus tea and the cold iced one. Do not hesitate to try them and tell me if you liked it!
1. Hot Hibiscus Tea
Let's begin with the warmer version first.
What You Need
Two teaspoons of dried hibiscus calyces
A cup of boiling water
Sweetener of your choice—honey or brown sugar (to taste)
Other flavors (cinnamon, mint)—if you want a strong and spicy tea
What To Do
The method is quite simple; it's just like brewing any other herbal tea. Begin by pouring the boiling water into a teapot and put the dried hibiscus in it. Let them brew for 5-10 minutes, depending on how strong you want the tea to be. Add the flavors of your choice (again, if you want to) and strain the tea into your cup. Add the sweetener and serve hot.
2. Hibiscus Iced Tea
Here's how to make the chilled hibiscus iced tea.
What You Need
1/2 cup dried hibiscus calyces
4 cups chilled water
Ice cubes 3-4
Sugar syrup (to taste)
What To Do
For this recipe, add hibiscus to a pitcher of chilled water and mix well. Seeing the low absorption power of cold water, refrigerate the mix for a good 12-14 hours. You will find that with time, water will take up the flavor and the color of hibiscus. Strain it out and transfer them to your cups or glasses. Finish by adding ice and the sweetener. Your hibiscus iced tea is ready!
You know the good and bad of hibiscus tea by now. Suggest this herbal tea to your friends and family. But don't forget to caution them about its side effects too. Do tell us about your experience, leave a comment below!
Take care!
Recommended Articles:

The following two tabs change content below.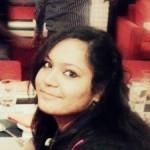 Latest posts by Tanya Choudhary (see all)