13 Potential Buttermilk Benefits, Nutrition, Recipes, And More
Are you looking for the best hydrating drink that quenches your thirst and beats the heat? Buttermilk is the most popular drink with many health benefits. It is the best low-fat summer drink, an alternative for individuals with milk intolerance, and a tangy liquid to cool down your stomach after having a spicy meal. It provides relief from scorching heat, helps in digestion, prevents dehydration, and reduces blood pressure. This potent probiotic has a cooling effect and has many culinary applications. In this article, we have discussed the benefits of buttermilk, its nutritive profile, and its different types that are available. Take a look!
What Is Buttermilk?
Buttermilk is a fermented dairy product, which is a derivative of the butter mixing process. But it doesn't contain any butter. The traditional buttermilk is made from the liquid left behind after churning butter out of cultured cream. Buttermilk mostly consists of water, casein (milk protein), and a wide range of vitamins, minerals, and probiotics. It is also said to possess antimicrobial, antioxidant, and anticancer properties with many health benefits (1). The acidity of buttermilk is high due to the presence of lactic acid, which, in turn, helps prevent the growth of unwanted bacteria. You can either take it directly or add a mixture of cumin powder, pepper, ginger, green chilies, curry, and coriander leaves to enhance its taste and therapeutic benefits.
What are the benefits of buttermilk? Find out in the next section.
11 Impressive Benefits Of Buttermilk
1. Relieves Acidity
If you have an acidity problem, drinking buttermilk is the best natural option. A glass of buttermilk helps neutralize the acids in the stomach by coating the stomach lining. It helps prevent heartburn and keeps the acids from moving up into the esophagus (2). The lactic acid in buttermilk normalizes the acidity in the stomach and gives a soothing effect. A glass of buttermilk topped with dried ginger, cumin, and black pepper further improves its properties. The carminative (preventing gas formation) properties of these added condiments help expel gas from the stomach (2).
2. Has A Cooling Effect
Buttermilk has a whole-body cooling effect and it also lowers the sweat rate (3). A glass of buttermilk with salt, cumin seeds, and mint is well suited to cool your body in the summers (4). Buttermilk is a refreshing drink and it quickly cools down your body (3). A glass of buttermilk can also provide relief to post-menopausal women who experience hot flashes (2).
3. Prevents Dehydration
Buttermilk is rich in electrolytes like sodium, potassium, calcium, and magnesium (5). It naturally hydrates your body and prevents summer diseases, such as prickly heat and general illness (3). This summer drink contains around 90 percent of water and electrolytes like potassium. Hence, it is effective in maintaining water balance in the body and prevents water loss.
4. May Reduce Blood Pressure
Buttermilk can significantly reduce blood pressure and help patients with high blood pressure and heart disease (6). Milk peptides and bioactive proteins in buttermilk help minimize blood pressure. Hypertension (high blood pressure) is the leading cause of cardiovascular disease. Daily consumption of buttermilk is known to decrease systolic blood pressure (6). Buttermilk may also reduce mean arterial blood pressure.
Buttermilk is rich in potassium that also helps reduce blood pressure (7). The milk fat globule membrane (MFGM) in buttermilk has antihypertensive properties (6).
5. May Promote Digestive Health
The lactic acid and healthy bacteria in buttermilk help promote digestion and improve your body's metabolism (2). Buttermilk is the best natural option for treating irritable bowel syndrome (IBS). Its astringency and appetizing nature make it a natural remedy for constipation. Buttermilk can also help maintain regular bowel movements (8). It even may help treat lactose intolerance and reduce the risk of colon cancer (9), (10).
6. May Help Lower Cholesterol Levels
Daily consumption of buttermilk can help lower cholesterol and triglyceride levels. In one study, male albino rats that were fed buttermilk had shown a reduction in cholesterol levels (11). Consumption of buttermilk may also reduce serum cholesterol and triacylglycerol levels (12).
7. Promotes Bone Health
Buttermilk is the best natural source of calcium for lactose-intolerant individuals. Calcium is an important electrolyte because it supports the heart and muscles and helps promote bone health (13). Buttermilk provides nourishment for new bone development and reduces the risk of osteoporosis (2). One cup of buttermilk has 284 milligrams of calcium and only 2.6 grams of fat whereas a cup of whole milk has 7.9 grams of fat and a little less calcium at 276 mg (5), (14).
The calcium in buttermilk is an essential building block for the bones and the body's skeletal system (15). It gets absorbed by bone tissue and helps maintain bone density. The nutrients in buttermilk, such as calcium and phosphorus, help strengthen bones and prevent degenerative bone diseases, including osteoporosis (16), (17), (18). Higher intake of phosphorus was also associated with higher calcium intake (19).
8. May Improve Oral Health
Buttermilk has anti-inflammatory properties and can lower inflammation in the oral skin cells that line your mouth (20). Fermented dairy products have been found to reduce periodontitis (21), (22). Buttermilk may be helpful for people with oral inflammation caused due to different chemo or radiation therapies. However, more studies are required to further understand this benefit.
9. May Help With Detoxification
Buttermilk contains riboflavin, which is essential for converting the consumed food to energy (3). Riboflavin also helps in the secretion of certain hormones and aids digestion (23). It also helps regulate your body's amino acids, which make up proteins. This B vitamin even improves liver function and deficiency results in liver disorder (24). Regular intake of buttermilk may help detoxify your body. However, limited data is available to prove this claim.
10. Improves Immune Health
Daily intake of buttermilk can strengthen your immune system and protect against various infections. This drink is rich in lactic acid bacteria. This bacterium boosts the immune system and helps the body fight against different disease-causing pathogens (2). As a probiotic, buttermilk is active against vaginal and Candida infections.
11. May Enhance Skin Health
Buttermilk is rich in probiotic lactic acid and is one of the best peel-off masks you can use. It is an excellent skin cleanser and toner. It moisturizes and brightens our skin, thus delaying aging. It also gives your skin a natural glow and improves its elasticity. It is used for exfoliating, brightening, and softening skin. Lactic acid in buttermilk helps in skin exfoliation (25). It may help reduce signs of premature aging. It may help remove suntan, blemishes, and acne spots. However, limited data is available in this regard.
Buttermilk is the best low-fat hydrating drink to consume. What other nutrients does it contain? Read on to find out.
Nutrition Information
Buttermilk is replete with many nutrients and is a rich source of calcium. According to the United States Department of Agriculture (USDA) one cup of buttermilk provides the following nutrients (5):
Energy: 98 kcal
Protein: 8.11 g
Fat: 2.62 g
Carbohydrates: 11.7 g
Calcium: 284 mg
Phosphorus: 218 mg
Sodium: 363 mg
Magnesium: 27 mg
Riboflavin: 0.377 mg
Buttermilk also contains vitamins D, B12, and C, and potassium.
As discussed, buttermilk is available in different types. Find out more about them in the following section.
What Are The Different Types Of Buttermilk?
Buttermilk prepared from natural yogurt is of four types, and each has a specific function. Buttermilk made of full cream yogurt with added sugar is wholesome and calms the digestive tract. It is very similar to natural yogurt in its attributes. No-cream buttermilk calms bloating and is good for those with diabetes or those seeking to lose weight. Buttermilk mixed with 50% water improves digestion. No-fat buttermilk is naturally cooling and reduces tiredness.
You can prepare buttermilk easily at home. Scroll down to find the recipes.
How To Make Buttermilk At Home?
1. Regular Buttermilk
Ingredients
½ to ¾th cup of thick curd
½ a cup of water
Salt, as required
Process
Take ¾th cup of thick curd and add 1/4th cup of water to it.
You can always water it down to prepare a thinner version.
Add salt as required.
Traditionally-made buttermilk is watery and naturally sour.
2. Buttermilk With Added Condiments
Ingredients
1 to ½ a cup of thick curd
1 tablespoon of green chili
4 ice cubes
2 teaspoons of coriander leaves
3 cups of chilled water
1 tablespoon of ginger juice
2 sprigs of curry leaves
2 tablespoons of lemon juice
Salt, as required
Process
Whisk the curd well in a jar and add chilled water in intervals.
Stir it well and add lemon and ginger juice to the jar.
Again, stir it well to dilute the mixture.
Once you have diluted the curd, you have to prepare the tempering for it. For the same, put a small pan or a saucepan over a low flame and add oil to it.
Quickly add curry leaves and slit green chili.
Once they crackle, turn off the flame and pour it over the diluted curd in the jar.
Add the ice cubes to the prepared mixture and top with coriander leaves.
Stir once again well and serve chilled.
This is all about how you prepare buttermilk easily at home. But how long does buttermilk last? Scroll down to know.
How Long Does Buttermilk Last?
Once you open a buttermilk bottle, it can last up to two weeks in the refrigerator. It can even be frozen unopened or opened in an airtight container for up to three months. If you observe any smell or changes in its texture, you must avoid consumption. Buttermilk can last longer than most dairy products. As it ages, it can lose its buttery flavor and thickens. Just make sure that you store it in an airtight container.
Buttermilk has many health benefits. But excessive intake of buttermilk is not recommended. How much of it can you drink per day?
How Much Buttermilk To Drink Per Day?
Anecdotal evidence suggests that excessive intake of buttermilk can lead to nausea and diarrhea. Hence, limit its intake to one big glass or two small glasses per day.
That said, can you take buttermilk at night?
Is It Good To Have Buttermilk At Night?
Yes. You can consume buttermilk at night. Replace curd with buttermilk during the night, as curd consumption may lead to mucus development.
Conclusion
Buttermilk is a healthy, refreshing coolant that lowers body heat – especially with rising temperatures. Lactic acid, the main constituent in this drink, promotes immunity and helps fight against disease and bacterial infections. It aids digestion and helps maintain water balance too. Start consuming it daily and reap its benefits.
26 Sources
The following two tabs change content below.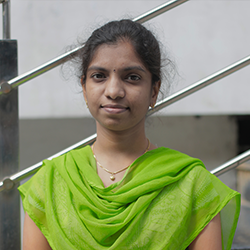 Sindhu Koganti is a Biotechnology graduate and has been in the writing field for over 4 years now. She specializes in writing on Health and Wellness. She has hands-on experience in writing articles and press releases on Life Sciences and Healthcare, Food and Beverages, and Chemicals and Materials. When she's not writing, she loves watching movies and listening to music. She also enjoys traveling.