Why Chervil Is Not Just Another Weed: Benefits, Facts, And Recipes
I am reading and obsessing over all things French these days. The French have carved a niche for themselves with their class, culture, and most importantly, their exotic cuisine.
A pivotal part of the French haute cuisine is the herbs. Along with its distinct flavor, each herb imparts a beautiful balance to the creamy courses. Using greens like thyme, chives, parsley, cilantro, tarragon, rosemary, licorice, and basil can either make or break a dish.
And one such herb this article deals with at length is chervil. Also called the French parsley, chervil is used widely in cooking. But what we know very little about are its therapeutic uses. Curious? Go on and scroll down!
Table Of Contents
More About Chervil
Chervil (Anthriscus cerefolium) is a perennial, short-lived member of the parsley family. It has finely divided, fern-like leaves and tiny, white flowers that form clusters.
Chervil leaves have a subtle flavor and delicate scent – like a combination of tarragon and fennel. This subtle taste is what makes chervil a part of the 'fines herbs' – an indispensable blend of herbs popular in French haute cuisine.
The Romans popularized this herb, and it is now used across Europe. Like its family members (cumin, coriander, dill, etc.), chervil is used in folk and ancient medicine to cure many disorders. Read on to find out what they are.
Chervil And Its Medicinal Applications
1. Weight Loss
Chervil is used along with dandelion, rosemary, red clover, asparagus, and white bean to regulate weight loss. It is used to formulate the KEMEPHY (Ketogenic Mediterranean with Phytoextracts) diet.
This diet needs you to take about 90-100 g of protein, 34-74 g of carbs, and 50-60 g of fat in variable amounts, every day over a few weeks. This combination of herbs and veggies has amylase-inhibitory effects – where the starch is not broken down for energy.
In the absence of starch (carbs), your body resorts to fats and proteins (ketones) for energy. And this change in energy source brings about the loss of weight (1).
2. Cardiovascular Health
Impaired availability of nitric oxide (NO) in your vascular system can lead to cardiovascular diseases. This can be prevented by adequate nitrate and nitrite molecules.
The best sources of nitrite and nitrate are the vegetables in your diet. These include chervil, celery, watercress, radish, beetroot, spinach, and Swiss chard – 100 grams of any of these veggies contain more than 250 mg of inorganic nitrate.
This nitrate is converted to NO and effectively prevents cardiovascular ailments like atherosclerosis, ischemic attacks, angina, and hypertension (2).
3. Indigestion, Hiccups, And Stomach Cramps
Ancient folk medicine used members of the Apiaceae family to cure the GI tract issues.
And according to the Iranian traditional medicine, a wild chervil root infusion can treat stomach ache, cramps, and hiccups.
Chervil leaves, just like parsley and cilantro and celery, can be used alternatively to aid digestion and prevent hyperlipidemia (3).
For an herb primarily used in the French and European cuisines, chervil is less known and studied. Though it may have fewer benefits, chervil has great nutrition value. Its leaves and roots are rich in micronutrients, coumarins, and other antioxidants. Take a look!
Chervil And Its Nutritional Value
Calorie Information
Amounts Per Selected Serving
%DV
Calories
4.1(17.2 kJ)
0%
From Carbohydrate
2.6(10.9 kJ)
From Fat
0.6(2.5 kJ)
From Protein
1.0(4.2 kJ)
From Alcohol
0.0(0.0 kJ)
Carbohydrates
Amounts Per Selected Serving
%DV
Total Carbohydrate
0.9 g
0%
Dietary Fiber
0.2 g
1%
Starch
~
Sugars
~
Fats & Fatty Acids
Amounts Per Selected Serving
%DV
Total Fat
0.1 g
0%
Saturated Fat
0.0 g
0%
Monounsaturated Fat
0.0 g
Polyunsaturated Fat
0.0 g
Total trans fatty acids
~
Total trans-monoenoic fatty acids
~
Total trans-polyenoic fatty acids
~
Total Omega-3 fatty acids
~
Total Omega-6 fatty acids
31.5 mg
Protein & Amino Acids
Amounts Per Selected Serving
%DV
Protein
0.4 g
1%
Vitamins
Amounts Per Selected Serving
%DV
Vitamin A
102 IU
2%
Vitamin C
0.9 mg
1%
Vitamin D
~
~
Vitamin E (Alpha Tocopherol)
~
~
Vitamin K
~
~
Thiamin
0.0 mg
0%
Riboflavin
0.0 mg
1%
Niacin
0.1 mg
0%
Vitamin B6
0.0 mg
1%
Folate
4.8 mcg
1%
Vitamin B12
0.0 mcg
0%
Pantothenic Acid
~
~
Choline
~
Betaine
~
Minerals
Amounts Per Selected Serving
%DV
Calcium
23.6 mg
2%
Iron
0.6 mg
3%
Magnesium
2.3 mg
1%
Phosphorus
7.9 mg
1%
Potassium
83.0 mg
2%
Sodium
1.5 mg
0%
Zinc
0.2 mg
1%
Copper
0.0 mg
0%
Manganese
0.0 mg
2%
Selenium
0.5 mcg
1%
Fluoride
~
Chervil is an abundant reserve of calcium, potassium, vitamins A and C, folate, riboflavin, pyridoxine, magnesium, and phosphorus.
Wild chervil essential oil has trans-β-farnesene (27.5%), trans-β-ocimene (20.9%), β-pinene (2.8%), limonene (12.0%), spathulenol (8.6%), and myrcene (1.3%) (4). These are potent antioxidants and anti-inflammatory agents.
Thanks to the nutritional and phytochemical profiles of chervil, despite its delicate flavor, it got popular with the French. And not just the French! After knowing its benefits and nutritional values, chervil would be every foodie's love! True, isn't it?
And what does a good foodie do? Cook up a storm and eat!
That's what I did too! While at it, I've gathered some surprises for you. Go ahead and scroll down!
Chervil And Its Recipes: 2 Super Quick Cooks With Chervil
1. High-protein Herby Salmon Omelette
What You Need
Large eggs: 8
Spring onions: 2, thinly sliced
Chives: 2 tbsp
Chervil: 2 tbsp, chopped
Butter: 20g or ¾oz
Smoked salmon: 4 thin slices, cut into thin strips (or) 125g/4½oz smoked salmon trimmings
Salad leaves or lettuce: 100g or 3½oz
Black pepper: freshly ground
Let's Make It!
In a large mixing bowl, put the eggs, spring onions, and herbs. Beat them together lightly.
Season with freshly ground black pepper.
Heat a medium-sized frying pan over medium-low heat, add a quarter of the butter and melt until it begins to foam.
Pour in a quarter of the egg mixture and swirl to cover the base of the pan.
Stir gently for 2-3 minutes or until the mixture is almost set.
Add a quarter of the smoked salmon strips and cook for a further 30 seconds or until it sets.
Fold over and quickly slide onto a serving plate.
Repeat to make 2-3 more omelets.
Serve each omelet hot with salad leaves and a dip of your choice.
2. Cream Of Chervil Soup
What You Need
Fresh chervil: 6 oz, stems and leaves separated
Chicken stock: 3½ cups
Heavy cream: ½ cup
Egg yolks: of 2 eggs
Kosher salt: to taste
Black pepper: freshly ground, to taste
Let's Make It!
To a medium-large saucepan, add the chicken stock and the stems of chervil. Bring them to a boil over medium-high heat.
Reduce the heat to a simmer. Cover the saucepan and cook until the stems are tender, or for about 8–10 minutes.
Strain the stock through a sieve or a muslin cloth, discarding the stems.
Add the stock back to the pan and keep it warm.
Meanwhile, in a food processor, add the chervil leaves, heavy cream, parsley, egg yolks, salt, and pepper.
Blend all of them thoroughly for a smooth purée. Transfer the mixture to a bowl.
Slowly whisk a cup of the warm broth into the yolk mixture. Then, whisk the remaining broth into the purée until you obtain a smooth mixture.
Serve hot-warm along with some fresh, toasted bread slices.
As it travels from the esophagus to your stomach, enjoy the creamy, mild, herby, bittersweet chervil – totally at its best!
Hope you loved this gastronomic sojourn from the stove to the stomach.
Chervil makes you go weak in the knees with its delicate flavors. But if you are one of those that dislike chervil in food, you can happily substitute it with either parsley or tarragon.
It would be tough to notice the difference because that is how similar chervil, parsley, and tarragon are – in terms of taste and flavor.
Chervil @ Home: How To Grow Chervil In Your House?
Sow the seeds of chervil plants into their permanent container. (OR) Start in the biodegradable seed starting pots that can go directly into rich, organic soil.
Plant the small seeds shallowly.
Keep the soil moist but not soggy to avoid the seeds rotting or damping off after germination. Expose the soil to medium sunlight to soft and hazy mornings.
Chervil plants reach 12 to 24 inches in height. You have to clip the new growth on the top of the plant frequently.
Clippings of the plant are best when used fresh.
If the plants seem to spread too fast, decrease sun exposure and move the container to a cooler location.
You can plant tarragon, parsley, and chives as a company to the chervil plant you'll have the 'fines herbes' all grown fresh at your home!
Note: Wild chervil (Anthriscus sylvestris), the twin of this garden chervil, is a much-dreaded weed. These weeds can increase the photosensitivity of your skin and hence cause rashes.
So, beware and choose the seeds carefully before you plant them.
All I Have To Say Is…
Grow some chervil!
Yes. Add the seeds to your kitchen garden. You can see the little white chervil flowers smiling at you in no time! It is a robust crop with a range of applications – both in and out of the kitchen. You can start a tiny garden with these seeds.
Most of the plant parts – the roots, stems, leaves, and sometimes the flowers – are used in either cooking fine dishes or curing various disorders. Buy the dried chervil leaves here.
So, this time, try adding chervil to those salads, soups, or pasta. You will then understand why the French have given chervil an indispensable place in their cuisine.
Hope you liked this read and are ready to absorb the goodness of chervil. Let us know how you have liked the recipes. Share your feedback in the box below.
References:
1. "Effect of ketogenic Mediterranean diet with…" Nutrition Journal, BioMed Central
2. "Inorganic nitrate: a major player in…" Nutrition Reviews, US National Library of Medicine
3. "Ethnobotanical knowledge of Apiaceae family…" Avicenna Journal of Phytomedicine, US National Library of Medicine
4. "Flower Extracts and Their Essential Oils…" Comprehensive Reviews in Food Science and Food Safety, Institute of Food Technologists

The following two tabs change content below.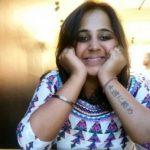 Latest posts by Swathi Handoo (see all)