4 Benefits Of Neroli Oil: The Little Princess Of Aromatherapy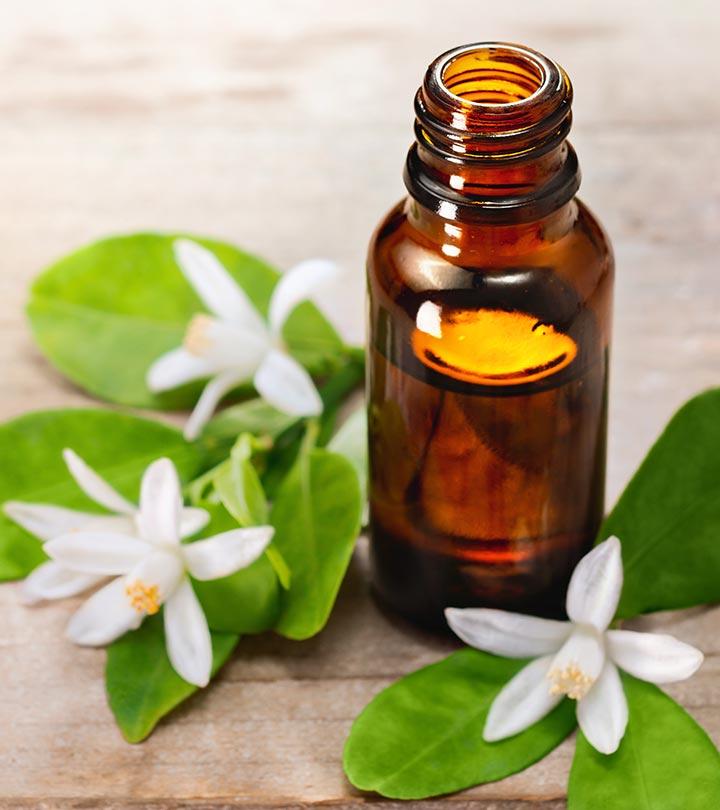 Since time immemorial, flowers have been known for their religious significance and aesthetic appeal. Traditional medicine also used exotic foliages and their extracts, especially oils, to treat deadly diseases. That's how flowers and floral oils gained medicinal importance. In this article, we'll explore Neroli oil in all its glory.
Neroli oil is the essential oil extracted from Citrus aurantium flowers. True to its beautiful name, the fragrance of neroli oil fills the environs with a sense of calm, tranquility, and love. This makes it an ideal candidate for aromatherapy. This oil has immense healing and stimulating powers. To find out what problems this dreamy oil solves and how to use it, keep scrolling.
Table Of Contents
What Is Neroli Oil? Where Does It Come From?
Neroli essential oil is made by steam-distilling the blossoms of the bitter orange Citrus aurantium (L.) var. amara plant. Its aroma is deeply floral and citrusy, with a hint of wildness.
It is said that neroli oil may promote emotions of love and passion because it elicits a healthy, peaceful mood and can help manage stress (1).
Neroli oil's aroma has also been associated with royalty and beauty for centuries. Legend has it that the word 'neroli' is derived from the name of the Italian princess of Nerole, Anna Maria de La Tremoille. Neroli was her favorite oil and "signature" scent (1).
Well, neroli been has been linked to not only royalty, but also to a long list of health benefits.
Curious? Keep reading!
What Does Neroli Oil Do For Your Body?
1. Fights Anxiety
Anxiety is one of the most common physiological responses to an unfavorable situation. Some people are prone to frequent bouts of anxiety and fear because of unknown triggers. Anxiety is often accompanied by sleeplessness and – in the worst case scenario – could lead to depression. Aromatherapy with essential oils can be used to reduce the severity of anxiety.
In a study published in 2014, inhaling neroli oil during labor was shown to reduce childbirth anxiety in women. It also did not have any adverse effects on the fetus (2).
It is also suggested that neroli oil might be able to reduce serum cortisol levels and lower the blood pressure – because of which it may have sedative and antidepressant effects (3).
2. Reduces Acne And Repairs Skin
Neroli oil has skin regenerative and preservation qualities. Applying it topically to your skin can heal stretch marks, acne, cuts, bruises, scars, and broken skin capillaries. This oil also has antiseptic properties, so it kills bacteria and prevents microbial infections in the body (4).
Since it has constituents that can eliminate free radicals, reactive species, and undesirable microbial intermediates from your bloodstream, neroli oil can reduce the severity of eczema and psoriasis (5).
Neroli oil is also used to tone or tighten the skin and prevent wrinkles, fine lines, breakouts, and other signs of aging (5).
3. Controls Hypertension And Inflammation
Inhaling neroli oil reduces blood pressure and inflammation. A mixture of lavender, ylang-ylang, marjoram, and neroli (20:15:10:2) was found to decrease systolic and diastolic blood pressure almost immediately (6). It is an endothelium- and smooth muscle-dependent vasodilator that can alleviate cardiovascular symptoms (7).
Neroli EO (essential oil) contains anti-inflammatory and analgesic constituents that have been found to work against acute and chronic inflammation in mice and rats. These components include linalool, linalyl acetate, nerolidol, farnesol, α-terpineol, and limonene, which might be responsible for these observed activities (8).
Did You Know?
Inhaling neroli oil might control those tormenting migraine bouts!
It has a calming effect on the nervous system. It also has analgesic and antinociceptive properties that can relieve chronic headaches, sinusitis, and – of course – migraines.
Neroli oil is also used as a natural antiseizure and anticonvulsant agent. Inhaling it has a motor relaxant effect on the CNS and PNS, which can treat epilepsy and seizures.
The Citrus aurantium flower extract showed anti-amnesic and repairing effects on memory and learning impairments. Thus, it might have the potential to treat Alzheimer's disease.
4. Relieves Menstrual Cramps And Menopausal Symptoms
Neroli oil has potent pain-relieving properties that can reduce the severity of menstrual cramps and overall premenstrual syndrome (PMS) symptoms (9), (10).
Multiple studies have also proven that inhalation of neroli oil helps in relieving menopausal symptoms and increasing sexual desire in postmenopausal women (3). All-in-all, neroli oil improves the mood and promotes a sense of well-being (11).
Are you wondering what is responsible for these powerful healing properties of neroli oil? Well, here's some research.
What Are The Active Constituents Of Neroli Oil?
Neroli oil is known for its anti-inflammatory, antioxidant, analgesic, anxiolytic, antinociceptive, and sedative effects (11). Its bioactive constituents are responsible for these properties.
Neroli oil primarily contains linalool (43.7%-54.3%), followed by limonene, linalyl acetate, ß-pinene, ß-myrcene, terpineol, ß-ocimene, sabinene, nerolidol, geraniol, nerol, farnesol, neryl acetate, and geranyl acetate as its volatile compounds (11).
No wonder neroli oil tops the list of healing essential oils!
Now, you must be wondering what's the best way to use this amazing essential oil. Just scroll down to find out!
How To Use Neroli Oil
You can add a few drops of neroli oil to your hand soaps, body soaps, body oils, oil diffusers (as room fresheners), and perfumes for a fresh feel. This oil blends well with jasmine oil, rose oil, and ylang-ylang oil.
Despite its goodness, if you don't like neroli oil (or if the oil doesn't suit you) try substituting it with lemon, grapefruit, lavender, or ylang-ylang oil.
Don't contemplate on substitutes before trying it out, though. Buy a test pack here and see how your body responds to it.
Considering all the active ingredients it contains and the fact that you'll be applying it to your body, is it safe to use neroli oil frequently? Are there any risks or precautions that you need to keep in mind? Read the next section to find out!
Does Neroli Oil Have Any Side Effects?
Citrus oils are generally safe and non-toxic. Neroli oil, along with a few other oils, has GRAS (Generally Recognized As Safe) status. No side effects of neroli oil have been documented yet.
Neroli oil is neither irritating nor sensitizing, unlike other Citrus oils that pose a risk of photosensitivity. It does not have an established maximum dermal use level either (11)! However, moderation is always recommended.
Caution!
Keep neroli oil away from children.
Always do a patch test before applying neroli oil to your skin.
Dilute neroli oil in a suitable carrier oil before massaging it onto your skin.
If you are allergic to Citrus oils, consult a doctor before using neroli oil.
If you are pregnant or lactating, consult your OB-GYN before using neroli oil or giving it to your child.
Conclusion
With its sweet, deep fruity smell, neroli oil is a game-changer. From reducing inflammation to enhancing sexual desire, this citrus bloom oil is a must-add to your list of essential oils.
We'd love to know what you think about this beautiful Citrus oil and this article. Share your feedback, suggestions, and queries in the comments section below.
References
Recommended Articles:
The following two tabs change content below.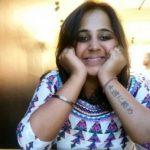 Latest posts by Swathi Handoo (see all)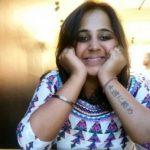 Swathi Handoo
Swathi holds a Master's degree in Biotechnology and has worked in places where actual science and research happen. Blending her love for writing with science, Swathi writes for Health and Wellness and simplifies complex topics for readers from all walks of life.And on the days she doesn't write, she learns and performs Kathak, sings Carnatic music compositions, makes plans to travel, and obsesses over cleanliness.