Allantoin: What Is It And Its Benefits For Skin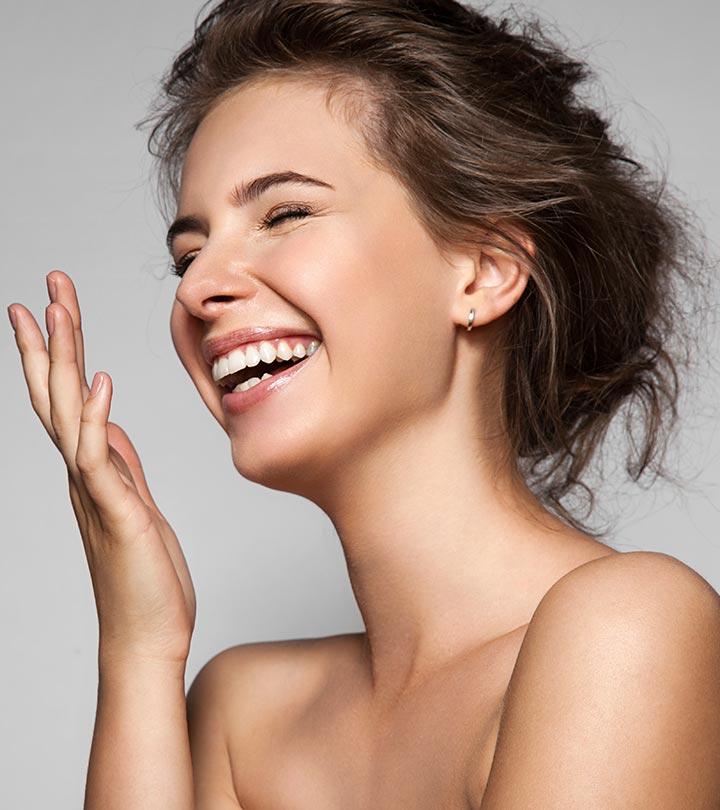 Have you ever heard of allantoin? No? It's not your fault! This skin-loving ingredient has never gotten the spotlight it deserves. Allantoin is widely used in Korean beauty products for its amazing skin benefits. If you have sensitive or dehydrated skin, you are going to love this ingredient. Without further ado, let's check out what exactly allantoin does to your skin. Scroll down for more information!
What Is Allantoin?
Allantoin is a chemical ingredient often used to treat dry, rough, and itchy skin due to its moisturizing, skin smoothing, and wound healing properties (1),(2).
Allantoin also occurs naturally. Comfrey, a shrub that grows in some parts of Asia, North America, and Europe, is a reservoir of allantoin. The roots of comfrey contain allantoin and are often used to prepare ointments, creams, and lotions (3).
However, the comfrey plant contains toxins, which may cause serious side effects if used in its natural form. Luckily, its extracts are refined and processed in the labs to remove all toxins to make them suitable for cosmetic and skin care products (4).
Allantoin is also found in sugar beets, chamomile, wheat sprouts, and in certain types of bacteria and animals but not as abundantly as in comfrey.
The allantoin developed in laboratories is just as potent as its naturally occurring counterpart, and it can help your skin in many ways. Scroll down to know more about its benefits.
Benefits Of Allantoin For Skin
1. Heals Wounds
Allantoin helps heal wounds, skin injuries, and scars faster. It stimulates the fibroblasts (cells that produce collagen) and boosts extracellular matrix synthesis. This helps re-establish normal skin on the wound site, making it less visible (5), (6). Comfrey extract may also help manage skin irritation. However, researchers concluded that it is because of the interaction of allantoin with other ingredients present in the extract (7).
2. Anti-Aging Benefits
A study showed that topical application of allantoin and other ingredients could improve skin texture and drastically reduce the appearance of wrinkles and fine lines (8). It also facilitates collagen synthesis, which gives your skin a youthful appearance.
3. Keeps Your Skin Moisturized
Allantoin keeps your skin hydrated, plump, and soft by preventing transepidermal water loss. Meaning, if you have dry and flaky skin, allantoin can help it retain more water and stay moisturized (8), (9), (10).
4. Promotes Skin Exfoliation
Allantoin is a keratolytic agent (10). This means it helps exfoliate dead skin cells and manage conditions where your epidermis produces excess skin cells (such as lesions and warts).
5. Help Manage Eczema
Allantoin, along with other ingredients, can help manage mild to moderate eczema by improving skin hydration, reducing itchiness (11). It exfoliates the dry and damaged skin cells to improve skin texture and radiance (12).
Allantoin is available as serums, moisturizers (creams and lotions), and gels. You can easily incorporate it into your daily skin care routine. Let's understand how.
How To Use Allantoin
Cream Or Moisturizer
Cleanse your face with a mild face wash.
Apply a toner and follow up with the cream.
Serums And Gels
Cleanse your face and neck with a mild cleanser.
Apply a toner.
Apply the serum or gel all over your face and neck.
Seal the ingredients with a sleeping mask or night cream.
Allantoin is a safe ingredient for your skin. However, avoid combining it with certain ingredients.
Ingredients To Combine And Avoid With Allantoin
Allantoin works well with almost all ingredients (including retinol), especially silicone-based moisturizers and other emollients. However, avoid using it with alpha and beta hydroxy acids, such as glycolic, lactic, mandelic, and salicylic acids.
It is because allantoin and AHAs and BHAs exfoliate the skin. Combining them may cause over-exfoliation, redness, and skin irritation.
The FDA-approved topical application of allantoin at 0.5% to 2.0% concentration is considered safe (13). However, it may cause some side effects. Scroll down to know more.
Side Effects Of Allantoin
Allantoin works as a conditioning agent for your skin. Like most other emollients, it is considered safe. However, if you are allergic to it, you may experience minor side effects, such as:
Itching
Skin irritation
Redness
Burning
Stinging
If you use any skin product with allantoin and experience any of these side effects, stop using it immediately and consult a doctor.
The Takeaway
If you have sensitive skin that gets irritated and turns red easily, allantoin can calm it down. If you haven't yet included it in your skin care regimen, it is time you did. However, ensure that you are not allergic to it.
Sources
Articles on StyleCraze are backed by verified information from peer-reviewed and academic research papers, reputed organizations, research institutions, and medical associations to ensure accuracy and relevance. Read our editorial policy to learn more.
The following two tabs change content below.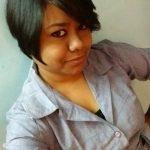 Ramona is a journalist-turned-content writer. She holds a Master's degree in English Literature and has been writing for the digital world for over five years. She specializes in writing for Skin Care. She has done a certificate course titled 'Dermatology: Trip To The Skin', offered by Novosibirsk State University. She believes that beauty begins with a good skin care regimen and is on a mission to eliminate all toxins from her routine. She helps and guides readers in selecting products and ingredients specific to their skin type/issue. When Ramona is not working, her books and passion for music, good food, and traveling keep her busy.