Is Baby Oil Good For Your Skin? Baby oil needs no introduction. We all have come across several brands of multifunctional and versatile baby oil at some point in time. While they are essential for babies, not many know that baby oil is equally useful for adult skin. Contrary to the popular notion that baby oil is merely a baby product, it has much to offer to adults too.
In this post, we explore everything about baby oil for adult skin, including the benefits of baby oil, side effects, precautions, and more. Keep reading.
What Is Baby Oil?
Baby oil essentially is 98% mineral oil and 2% fragrance. The mineral oil used in baby oils is highly refined, transparent, purified, and colorless. It is composed primarily of alkanes and cycloalkanes and is related to the common petroleum jelly derived when crude oil is refined.
Contrary to popular belief, mineral oil has several benefits for skin and hair. Apart from being completely safe for both babies and adults, mineral oil is also regulated by FDA (1).
So, is baby oil good for skin? Find out below.
Is Baby Oil Good For Skin?
Baby oil is formulated to be hypoallergenic and is free from dyes, phthalates, and parabens. Hence, it is safe for most people. Anecdotal evidence suggests that baby oil on the face is safe.
You can use baby oil to achieve healthy, well-maintained, and hydrated skin. It may even make your face glowing without makeup. Wondering how? Keep reading.
Top Skin Benefits Of Baby Oil
These benefits are based on anecdotal evidence. Further research is warranted to substantiate them.
Acts As An Excellent Moisturizer
Baby oil as a face moisturizer is excellent if you have sensitive or very dry skin. It contains all the natural ingredients that help soothe skin sensitivity issues. Its deep rich formula penetrates the skin and restores moisture. However, make sure to apply baby oil on the skin after a shower, to ensure your pores absorb it better.
Helps With Makeup Removal
Baby oil is an excellent alternative for a makeup remover. It helps dissolve makeup and buildup from the skin. Massage a thin layer of the baby oil on your face for a few minutes and wipe it away with a cotton washcloth. Follow up with a facewash to wash away all the residue.
Baby oil contains vitamin E that has multiple rejuvenating and restorative properties. It is suitable for treating cracked heels. However, you need to warm the oil for maximum benefits. Use it either as a daily foot moisturizer or for a home pedicure. Apply the baby oil to your feet after a shower and before going to bed at night.
May Work As Shaving Cream
Baby oil gives your skin a distinct shine and leaves it moisturized and smooth. It could be a great substitute for shaving cream. Using baby oil as shaving cream can also protect your skin from bumps and cuts from the razor.
May Work As Under-Eye Gel
You also could use baby oil as under-eye gel. Take a few drops of baby oil in your hand and gently massage the area with your fingers for 1-2 minutes. Wipe the excess oil with a tissue.
While baby oil has important skin benefits, can you use it on your face?
Can We Use Baby Oil On The Face?
Mineral oil is known to offer similar benefits as coconut oil. You can use it on your arms, legs, elbows, and most dry areas of the body.
However, most experts recommend against using baby oil on the face. It is believed that baby oil with mineral oil content may clog your skin pores and lead to acne or signs of premature aging.
Also, baby oil is not recommended for sensitive and acne-prone skin as its added fragrance can irritate the skin. While using baby oil on the face for makeup removal is fine, do not use it by itself. You may instead look for other mineral oil-free options for facial skin.
So, how does baby oil clog skin pores? Read on to find out.
How Does Baby Oil Clog Pores?
Mineral oil, by itself, is non-comedogenic – it does not clog pores or cause acne or breakouts. Mineral oil molecules are big and penetrate the skin deep. They tend to stay on the skin's surface without harming it.
However, avoid baby oil if you have acne. The oil creates a barrier on the skin and prevents leakage of excess moisture. This may cause the acne to spread as the skin is exposed to excess moisture.
While baby oil is largely very mild and gentle, it has its share of side effects. Check the next section.
Side Effects Of Baby Oil
Baby oil is not recommended for acne-prone skin. As discussed, its mineral oil content may clog pores and aggravate acne.
Certain baby oils on the market may have a controversial petroleum origin. If not adequately refined, baby oil (mineral oil) may contain potentially carcinogenic polycyclic aromatic hydrocarbons (PAHs) that may harm overall skin health (2).
Baby oil is thought to attract the sun's UV rays. It may cause sunburn in some. However, research is limited in this regard. Avoid stepping out in the sun right after applying baby oil. You also may want to apply sunscreen to reduce the risk of sunburn.
Baby oil may also cause skin tanning in some.
Useful Baby Oil Care Tips
Keep the following tips in mind:
Always use the product as directed. Follow all directions on the product package. If you have any doubts/questions, ask your doctor or pharmacist.
The frequency of using baby oil should depend on the product and your skin condition. For instance, if you are using the product to help treat skin burns or radiation therapy, check with a doctor to see if your brand can be applied before radiation therapy.
Avoid applying baby oil to sensitive areas such as eyes or inside your mouth/nose unless the label or your doctor directs you otherwise.
Check for the skin types the oil can go well with. Be aware of your skin type before using the oil.
Seek immediate medical care if you experience rashes, redness, or aggravated burns.
Other Uses Of Baby Oil In Your Beauty Regimen
Helps Reduce Stickiness Post Waxing
Baby oil helps clear the sticky feeling that waxes generally leave on the skin. It can either be used directly on the skin or as a baby oil-soaked tissue.
Offers A Flawless Manicure 
Use a cotton ball soaked in baby oil and carefully trace it around your cuticles before painting your nails. The oil will keep your nail polish from falling off to the sides. You can also use baby oil to tidy up any mess resulting from the nail polish.
Baby oil as a hair mask can work as a great rinse-out treatment. It can do wonders for your dry scalp. It also helps seal moisture and makes your hair more smooth and shiny.
Baby oil is a perfect alternative to under-eye gels. Take a few drops of the gentle baby oil on your fingers and slowly massage your under-eye area for 1-2 minutes. Once done, use a dry tissue to remove all the excess oil.
Conclusion
Baby oil is a popular skin care product originally made for use on babies. But it is also widely used by adults. It can help moisturize, plump, and soothe skin.
Although synthetic in nature, it is fairly gentle and is rarely known to cause any allergic reactions. However, if you have sensitive or acne-prone skin, avoid applying this product to your face.
Frequently Asked Questions
Is baby oil good for the skin after taking a shower?
Yes. Baby oil is used on human skin in multiple ways as it is already present in several cosmetic products. It is completely safe to use on adult skin and helps keep skin supple and moisturized.
Does baby oil get absorbed by the skin?
Yes, baby oil does get absorbed by the skin and can do wonders for people with dry skin. However, the moisturizing effects of baby oil are sometimes overshadowed by its stifling effect. Since the mineral component of baby oil tends to suffocate the skin, it inhibits essential airflow and may slow down collagen production. You can apply baby oil to the dry areas of the body. But remember to only use an unscented version of the product.
Does baby oil help treat eczema?
Applying baby oil to wet skin may help combat eczema symptoms. This is primarily because mineral oil has more staying power than regular lotions, thus allowing the skin to fully seal hydration.
Sources
The following two tabs change content below.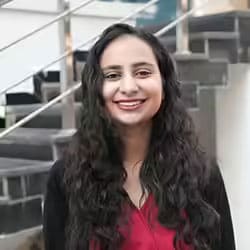 Arshiya Syeda is an editor and certified counselor. Ever the lover of the written word, she served on the editorial boards of her school and college newsletters. Writing articles on hairstyles, hair care, and nutrition helped her combine her love for reading, writing, and research. As an editor, she helps her team members deliver polished and meticulously researched content. Arshiya is fluent in English, Urdu, and Hindi and aims to become a multilinguist by learning German and teaching herself American Sign Language (ASL).