Top 5 Bay Leaf Benefits You Should Know Today + Side Effects
The bay leaf comes from the sweet bay tree. It is used for culinary purposes for its distinct fragrance and flavor – and is removed from the cooked food before eating. But, why should you add the leaf to your dishes if you are only going to remove it? In this article, we will answer that question and discuss a lot more about bay leaf. Keep reading!
Table Of Contents
What Is Bay Leaf?
It is the aromatic leaf that comes from several plants, including bay laurel, Indian bay leaf plant, Indonesian laurel, or the West Indian bay tree.
The leaves have a sharp and bitter taste, though we don't recommend eating them. The leaf is primarily used for its fragrance more than its taste.
In addition to the fragrance, the leaf also has some important benefits.
What Are The Benefits Of Bay Leaf?
1. Aids Diabetes Treatment
Studies show that bay leaves can help people with type 2 diabetes. In addition to rendering flavor to foods, bay leaves were also found to play a role in glucose metabolism (1).
Bay leaves had also reduced bad cholesterol levels and increased levels of HDL (the good cholesterol) in patients with type 2 diabetes (2).
2. Can Fight Inflammation
In an Australian study, bay leaf, among a few other leaves, was found to inhibit the activity of the COX-21 enzyme, which is known to trigger inflammation (3).
Bay leaf contains sesquiterpene lactones2, which are known to fight inflammation by inhibiting the production of nitric oxide (4). Studies show that nitric oxide, in higher concentrations, can lead to inflammation – and that nitric oxide inhibitors serve as potential treatment options for inflammatory diseases (5).
Cineole, a major compound in bay leaf, was also found to fight inflammation (6). It achieves this by inhibiting the activation of inflammasome, another compound responsible for the activation of inflammatory responses.
3. Can Help Combat Cancer
A study conducted on human cancer cell lines concluded that bay leaf extract showed promising results as an anticancer agent (7). Cineole, the main compound in bay leaves, was found to suppress the growth of leukemia cancer cell lines (8).
Bay leaf was also found to be effective in breast cancer therapy. The study found that the leaf extract induced cell death in breast cancer cell lines (9).
In an Australian study, incorporating ingredients into foods (of which bay leaf is one) had shown positive results in the prevention of colon cancer (10).
4. Helps Fight Fungal Infections
Studies show the antifungal properties of bay leaf, especially against the Candida infection. The leaf had prevented the adhesion of Candida to the cell walls, thereby keeping it from penetrating the membrane (11).
5. May Aid Wound Healing
In rat studies, bay leaf was found to contribute to better wound healing than the control group of animals. Though it didn't fare better than Allamanda in terms of healing wounds, it did show beneficial effects (12).
The reasons behind these benefits lie in its nutrients. In the following section, we will look at the rich and varied nutritional profile of bay leaf.
What Is The Nutritional Profile Of Bay Leaf?
Calorie Information
Amounts Per Selected Serving
%DV
Calories
5.5(23.0 kJ)
0%
From Carbohydrate
3.9(16.3 kJ)
From Fat
1.2(5.0 kJ)
From Protein
0.3(1.3 kJ)
From Alcohol
0.0(0.0 kJ)
Vitamins
Amounts Per Selected Serving
%DV
Vitamin A
108 IU
2%
Vitamin C
0.8mg
1%
Vitamin D
~
~
Vitamin E (Alpha Tocopherol)
~
~
Vitamin K
~
~
Thiamin
0.0mg
0%
Riboflavin
0.0mg
0%
Niacin
0.0mg
0%
Vitamin B6
0.0mg
2%
Folate
3.2mcg
1%
Vitamin B12
0.0 mcg
0%
Pantothenic Acid
~
~
Choline
~
Betaine
~
Minerals
Amounts Per Selected Serving
%DV
Calcium
14.6 mg
1%
Iron
0.8 mg
4%
Magnesium
2.1 mg
1%
Phosphorus
2.0 mg
0%
Potassium
9.3 mg
0%
Sodium
0.4mg
0%
Zinc
0.1mg
0%
Copper
0.0mg
0%
Manganese
0.1mg
7%
Selenium
0.0 mcg
0%
Fluoride
–
One tablespoon (2 grams) of crumbled bay leaf has about 5.5 calories. It also contains:
0.1 milligrams of manganese (7 percent of the daily value)
0.8 milligrams of iron (4 percent of the daily value)
108 IU of vitamin A (2 percent of the daily value)
1.3 grams of carbohydrates
0.1 grams of protein
0.5 grams of fiber
No matter how good bay leaf is, there are a few things to be kept in mind.
What Are The Side Effects Of Bay Leaf?
Possible Issues During Pregnancy And Breastfeeding
There is no reliable information on the safety of consuming bay leaf during pregnancy or breastfeeding. Hence, stay safe and avoid use.
Interaction With Blood Sugar Control
Though bay leaf can help lower blood sugar levels, it may also have some adverse effects. Please consult your doctor if you are already on medications for high blood sugar.
Possible Issues During Surgery
Bay leaf might slow down the central nervous system. This can cause problems during surgery (due to the use of anesthesia). Please stop using bay leaf at least two weeks before a scheduled surgery.
Conclusion
Bay leaf makes your food not only flavorful but also healthful. Add it to your food whenever possible and reap its benefits.
Do you know any other benefits of bay leaf that we missed out? Do let us know by leaving a comment in the box below.
Expert's Answers For Readers' Questions
Is swallowing a bay leaf dangerous?
Swallowing a bay leaf is not dangerous – it doesn't contain toxins. But the leaves are stiff even after cooking. They have sharp edges too. Swallowing them may scrape the digestive tract and even cause choking.
Are bay leaves toxic to pets?
Bay leaves can be toxic for cats and dogs. Though there is less information, anecdotal evidence suggests that the leaves can be harmful to animals in general.
What does burning a bay leaf do?
Burning a bay leaf is believed to relieve anxiety. The resultant smoke contains important ingredients (like linalool), which is claimed to reduce anxiety. However, there is no scientific evidence backing the claim.
What other forms is bay leaf available in?
Apart from the leaf, you can also avail the benefits of bay leaf in the form of tea, oil, capsules, and powder.
What is bay leaf called in different languages?
Bay leaf is called hoja de laurel in Spanish, feuille de laurier in French, and tej patta in Hindi.
Glossary
Also called cyclooxygenase-2, it is an enzyme that speeds up the production of prostaglandins, which promote inflammation
A class of chemical compounds with cardioprotective and anticancer properties
References
Recommended Articles:
The following two tabs change content below.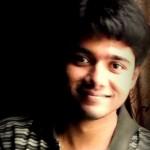 Latest posts by Ravi Teja Tadimalla (see all)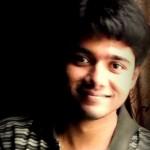 Ravi Teja Tadimalla
Ravi Teja Tadimalla is a Senior Content Writer who specializes in writing on Health and Wellness. He graduated from SRM University, Chennai, and has been in the field for well over 4 years now. His work involves extensive research on how one can maintain better health through natural foods and organic supplements. Ravi has written over 250 articles and is also a published author. Reading and theater are his other interests.