16 Unique Benefits Of Jamaican Black Castor Oil & Precautions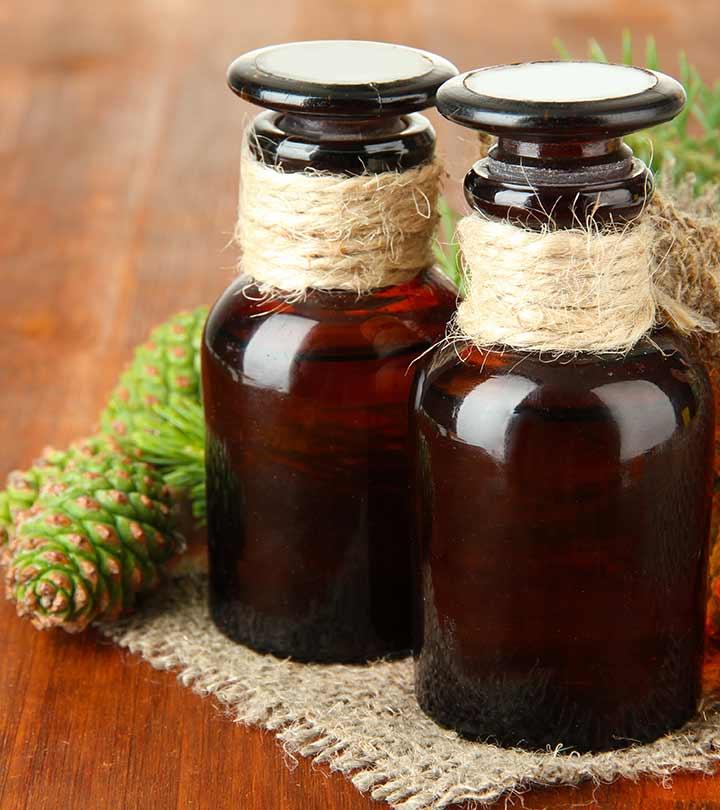 Jamaican black castor oil benefits may sway you to select it over regular castor oil. It has a richer nutritional profile than regular castor oil. It may soothe acne and chapped lips, prevent early aging signs, boost hair health, and treat infections.
This article discusses the benefits of Jamaican black castor oil, how to use it, and its side effects. Scroll down.
What Is Jamaican Black Castor Oil?
Before we look at what Jamaican black castor oil is, let's first learn about castor oil. Castor oil is extracted from the seeds of the castor oil plant, which, when cold pressed, is pale yellow and transparent.
On the other hand, Jamaican castor oil is extracted in a different way, which is also the traditional method of extraction. First, the seeds are roasted and then pulverized in a mortar. Then, water is added, after which these mashed beans are slow-boiled on a wood fire. What we get as a result is unadulterated, thick, pungent, and dark brown castor oil – which is also known as Jamaican black castor oil.
This is just one of the many differences between castor oil and Jamaican black castor oil. Read below for more on the differences between these two oils.
Jamaican Black Castor Oil Vs. Castor Oil
The major difference between Jamaican black and standard castor oil is the method of processing. Castor oil often undergoes more commercial processing, whereas its Jamaican cousin is processed traditionally (and without adulteration). 
We can say there are three major differences between the two, which are:
1. The way of processing 
Castor oil is produced by pressing fresh castor beans. There is no heat involved in this process, which is why we call it cold-pressed castor oil. Certain manufacturers use chemicals in their process of extracting castor oil.
On the other hand, Jamaican black castor oil is prepared by first roasting the beans. This results in an oil that smells burnt. This oil is often considered to be pure and much superior in terms of its nutritional content.
2. The color 
Castor oil is pale yellow whereas its Jamaican cousin is dark brown or black. At times, the latter is extra dark.
3. The pH level 
The processing method of a castor bean determines its pH level. Castor oil is slightly acidic, whereas its Jamaican counterpart, given it contains the ashes of the beans, is on the alkaline side.
Jamaican black castor oil seems to have the upper hand here, but all varieties of castor oil have their own individual set of benefits. However, if you ask us which is the best of the lot, we would pick the Jamaican variant  since it is made without much chemical processing.
The health benefits of the two types of castor oil are similar except that the Jamaican variant has more pronounced benefits, given its unadulterated method of processing.
Jamaican black castor oil (also sometimes called pure Jamaican black castor oil) has great benefits for the skin, hair, and health. It also has numerous uses for improving health in all aspects. Not to mention that users have given it great reviews too. Now let's dig into why Jamaican black castor oil is good for you.
What Are The Benefits Of Jamaican Black Castor Oil For The Skin?
The omega-9 fatty acids in Jamaican black castor oil contribute to skin health. They help treat inflammation and the resultant problems like acne. And more importantly, its antifungal and antibacterial properties help heal numerous infections like ringworms. Check out here some of the amazing Jamaican black castor oil benefits.
1. May Help Treat Acne
Anecdotal evidence suggests that Jamaican black castor oil may work wonders for acne. Cleansing your face with the castor oil can do the trick. All you need are a washcloth, 100% pure Jamaican black castor oil, and hot steaming water.
How To Use
Pour a generous amount of the oil on your palm.
Rub the oil between your fingers to warm it up.
Gently massage it into your face. Work on the problem areas. This acts as a wonderful cleanse.
Leave the oil on and soak the washcloth in steaming hot water.
Gently wipe away the oil on your face using the washcloth. Repeat this once or twice. The washcloth should remove the dirt and grime (and even makeup) with it.
In case your face feels tight after this treatment, pour a few drops of the castor oil on your fingertips and massage into your face. A very small amount would do.
Repeat this remedy twice a week.
2. Helps Treat Chapped Lips
There is a simple way you can use the Jamaican black castor oil to treat your chapped lips. After all, your lips are one of the first things people look at when they first meet you,so you should keep them healthy and looking nice.
To make the chapped lip treatment, you will need 3 tablespoons of Jamaican castor oil, 1 tablespoon each of beeswax and butter, and 5 drops of an essential oil of your choice.
How To Use
Mix the first three ingredients in a container and melt the mixture in a bain-marie (a container holding hot water into which a pan is placed for slow cooking).
After the mixture turns homogeneous, remove from the heat and add the essential oil.
You can now pour the mixture into empty lip balm containers.
Wait for them to cool and use on your lips.
3. Can Help Fight Signs Of Aging
Aging may not be bad at all, but aging too soon is. However, with Jamaican black castor oil right in your kitchen, you don't have to worry about this anymore. It has excellent emollient properties and gets well absorbed into the skin. This castor oil also helps moisturize your face, giving it a younger look.
How To Use
Cleanse your skin gently with a gentle cleanser. Pat it dry with a clean towel.
Using a cotton ball, remove any traces of cleanser that might have been left behind.
Pour a little castor oil in your palms and gently apply to your face, especially massaging the affected areas (like the wrinkles and fine lines). You can work from the outer edges of your eyes all the way to the inner area next to your nose.
Repeat twice a day.
4. Helps Treat Infections
The antifungal and antibacterial properties of the Jamaican black castor oil help treat skin infections. And one amazing property about the oil is it stops the spread of bacteria.
Jamaican black castor oil is natural and synthetic-free and can be directly absorbed by the skin. It enhances circulation and blood flow as well. Applying a small amount of Jamaican black castor oil along with a pinch of baking soda to the infected area can give great relief in the case of moles, cysts, or toenail and fingernail fungus.
Ingesting the castor oil also balances the gut bacteria and reduces the lingering toxins, which could be causing the fungus to develop. This remedy also works well for yeast infections, sunburns, and ringworm.
5. Can Heal Scars
Jamaican black castor oil is one reliable way to remove scar tissue. Applying the oil to a scar will discourage new skin growth, and, in turn, will help in permanent scar removal. The oil can smooth out some of the fibrous tissue, making the scar less noticeable.
Using Jamaican black castor oil to heal scars is quite simple.
How To Use
First, clean the affected area with a mild soap. Doing so will remove any surface oils and other debris that might otherwise clog the pores.
Now, take a small of the castor oil on your fingertips.
Massage the oil over the affected area. The goal is to smoothen the scar tissue and reduce inflammation, if any. This process promotes circulation and aids healing.
Ensure you don't apply the oil to open wounds.
Wash your hands once you're done.
Repeat this process twice daily. You need to wait for a while, like a few weeks, to notice the results.
You can blot away excess oil on your skin using a cotton ball.
Jamaican Black Castor Oil Benefits For Hair
The antibacterial and moisturizing properties of Jamaican black castor oil help treat a plethora of hair issues.Giving yourself a scalp massage with the oil can stimulate hair growth (1). The oil can help detangle your hair and even treat split ends. Here are few ways how to use jamaican black castor oil for hair growth.
6. Moisturizes Hair
The rich nutrients in Jamaican black castor oil, such as vitamin E,omega-6 fatty acids, and omega-9 fatty acids, help moisturize hair and treat related problems like itchy scalp and dandruff.
For this scalp treatment, you will need 1 tablespoon each of Jamaican black castor oil and extra-virgin olive oil, and the juice of half a lemon.
How To Use
In a bowl, combine all the ingredients and warm over the stove. Ensure you don't let it get too hot, or it might burn your scalp.
Pour the mixture into your hands and gently massage it into your scalp for about 10 minutes.
Leave it on for 30 minutes or overnight.
Rinse your hair and wash as you normally do.
This is also called the Jamaican black hot castor oil treatment, or simply, hot oil treatment.
7. Improves Hair Strength
Some anecdotal research suggests that Jamaican black castor oil improves blood circulation to the scalp, thereby encouraging hair growth. The oil also nourishes the scalp and strengthens the hair roots, thereby treating thinning hair. It makes your hair thicker, fuller, and shinier.
You need 3 tablespoons of the castor oil, 1 tablespoon of jojoba oil, and a dark-colored dropper bottle.
How To Use
Add the two oils to the dropper bottle and shake well.
Using the dropper, apply the oil to your scalp. Part your hair right above the ear on one side, and apply the mixture to the visible crease of the scalp. Keep making partitions and applying the oil mixture as you move from one end of your head to the other.
After the oil is spread across the scalp, massage using circular motions. This helps boost circulation in the scalp.
You can place a shower cap over your head and leave the mixture on overnight.
In the morning, rinse your hair properly and wash it as you normally do.
8. May Promote Thicker Eyelashes And Eyebrows
Jamaican black castor oil may stimulate the growth of the eyelashes and eyebrows by nourishing the hair follicles. There is only anecdotal research here, though.
How To Use
Wash and cleanse your face, specifically your eyelashes and eyebrows.
Take some castor oil in a container and dip a clean cotton swab into it.
Brush it over your eyelashes and eyebrows. You don't have to use too much. Just a drop or two of the oil would do. For the eyebrows, you can also massage a little amount of glycerin to make the remedy more effective. We don't recommend applying glycerin to the eyelashes as in case it gets into your eyes, there could be a problem.
Repeat the process every night before hitting the bed. You should see the results in about six weeks.
9. Prevents Hair Breakage
Though research is limited, testimonials of individuals swearing by Jamaican black castor oil (and, in general, even castor oil) and its benefits for hair are many. Regular use of the oil has been purported to prevent hair breakage.
How To Use
First, try to wear old clothes as the oil can stain your clothes.
Take a small amount of the oil in your hands and gently massage into the scalp and the hair roots.
Ensure the oil is properly distributed across the scalp, and the scalp only. And don't use too much of the oil since castor oil usually has a thick consistency, and you might have trouble washing it off later.
Cover your hair with a plastic wrap.
Leave it on for about two hours and wash off as usual. For deep conditioning, you can keep it on overnight and rinse in the morning.
You can also thin the oil by using grape seed or jojoba oil. Combining Jamaican black castor oil with coconut, almond, olive, or tea tree oils also helps prevent hair breakage. This makes for a Jamaican black castor oil shampoo that enhances hair health.
10. Treats Split Ends
Split ends can get nasty, and at times, your confidence can take a beating. But you don't have to have that problem with the Jamaican black castor oil by your side.
How To Use
Take equal amounts of the castor oil and mustard oil.
Mix both the oils and massage into your scalp, especially rubbing over the split ends.
Cover your hair with a shower cap and leave it on for about 30 minutes.
Rinse with a mild shampoo.
Doing this twice a week gives you frizz-free hair and treats split ends. This remedy can also detangle your hair.
11. Eliminates Dry Hair
Dry hair can be caused as much by your eating habits as by improper hair care. But Jamaican black castor oil has its benefits here too.
How To Use
For this hair treatment, you will need 4 tablespoons of Jamaican black castor oil, 1 tablespoon of organic honey, and ½ avocado.
Blend the avocado in a food processor.
Add the castor oil and honey to the avocado and mix until they are well blended.
Apply this mixture to your scalp and hair, ensuring you apply it to the entire length of your hair.
Leave it on for 30 minutes and then rinse.
You can also add some amount of shea butter for added moisturization.
What Benefits Does The Oil Have For Health?
Jamaican black castor oil has great benefits for the digestive and respiratory systems. It also helps relieve muscle and joint pains.
12. Improves Digestive Ailments
Jamaican black castor oil works great as a stimulant laxative. It increases the movement of your intestines, making the stool pass out (2).
The oil can also relieve constipation. The ricinoleic acid in castor oil binds to the receptors on the muscle cells of your intestinal walls. This provokes the muscle cells to contract and push out the stool, thereby relieving constipation. One study talks about the effect of a castor oil pack on constipation in the elderly, and how it had improved their condition (3).
13. May Relieve Muscle And Joint Pains
The black castor oil may work wonders to heal muscle and joint pains. Let's take neck pain, for example. Using a castor oil pack can give a lot of relief. All you need are a piece of wool flannel fabric and warm Jamaican black castor oil. Saturate the flannel in the oil and place the pack around the neck area (or any other affected area). Cover this flannel with a plastic cover so that it doesn't drip and stain your clothing or furniture. Cover the plastic wrap with a towel and then with a heating pad. Remove the pack after an hour. You can wash off the oil from your skin using baking soda and warm water.
The same mask can help relieve back pain and joint pains as well. And in the case of joint pains, this castor oil may act only as a temporary relief and not a permanent remedy.
14. Helps Cure Insomnia
Some anecdotal evidence suggests that castor oil, and the Jamaican variant, in particular, can help cure insomnia. The oil has been known to induce long hours of sleep. You can simply rub a drop or two of the oil on your eyelids and massage it in. Just ensure the oil doesn't get into your eyes.
15. Improves Respiratory Health
Using Jamaican black castor oil can be a wonderful way to cleanse your lungs and improve your respiratory health. And a castor oil pack can help you achieve this.
Warm about 8 oz. of the castor oil on the stove to a comfortable temperature. Take 12 by 6-inch strips of cloth (from an old cotton or flannel shirt) and soak them in the oil. Lay a large plastic sheet on the ground, and lie down on it. Lay 3 to 4 strips over your chest and the sides, covering your lung area. Cover these packs with another large plastic cover, over which you can lay your heating pad. Let them stay for about 2 hours. You can keep alternating the heating pad between the left and right sides.
This process might possibly break down and draw out the stored toxins and congestion from your lungs. We need more research on this, though.
16. Relieves Menstrual Cramps
It is recommended to use the Jamaican black castor oil at least a couple of days before you actually have your period since this helps address the cramps even before they begin. The following black castor oil pack can help:
Take a flannel cloth and unfold it so that it can cover the area required to be treated.
Apply the castor oil to one side of the flannel cloth. Ensure it is saturated, but not dripping. As long as the oil is at room temperature, you are good to go.
Now, place the saturated side of the cloth over the affected area, which, in the case of menstrual cramps, would be your lower abdomen.
You can take a big piece of plastic wrap, enough to cover the saturated cloth, and a little more of its edges. The plastic wrap helps insulate the heat and make the treatment more effective.
Place the heating pad on top of the plastic wrap.
Relax and let the pack stay as it is for about 30 to 60 minutes.
Remove the pack and wipe away the residue using a paper towel.
You can use this remedy for 4 consecutive days in a week for a month. This remedy, as per certain testimonies, can also help in treating external hemorrhoids and cysts and nodes. However, consult your doctor as there is less information about this castor oil application.
Now that you know what Jamaican Black castor oil can do for you, where can you find it? Are you going to find it at your nearest store?
Where To Buy Jamaican Black Castor Oil?
You can get your Jamaican black castor oil from your nearest store or even online.
Though this castor oil is amazingly beneficial, there are a few things to be kept in mind.
Any Safety Precautions?
Ensure you talk to your doctor before taking the castor oil, especially if you are allergic to it or have any other allergies.
Also, tell your doctor about your medical history, especially if you have had appendicitis, a sudden change in bowel habits, intestinal blockage, or even bleeding from the rectum.
Don't use castor oil during pregnancy or breastfeeding. Consult your doctor for more details.
Note
Unfortunately, a small number of scientific studies on black castor oil and its benefits cannot determine its appropriate use. Most of these benefits are claimed by people who use the oil regularly. Scientists are yet to determine the perfect use of black castor oil, but the home remedies continue their affair with it.
Jamaican black castor oil benefits skin, hair, and overall health in multiple ways. It helps in managing acne and aids in treating chapped lips. It also helps delay the signs of aging and treat skin infections and scars. In addition, this oil moisturizes hair, improves hair strength, prevents hair breakage, and manages split ends. You can also use the oil to help treat digestive ailments, relieve muscle and joint pains, manage insomnia, and improve menstrual health. However, reduce or stop use if you are allergic to it.
Frequently Asked Questions
Can Jamaican black castor oil be used on all hair types?
Yes. It can be used for all hair types or even for normal regular use for maintaining hair health.
Is salt used in the production process?
No, salt is not used in the production process since it can harm your hair.
Can I drink Jamaican black castor oil?
Yes, normally, it is safe for ingestion, but be wary of the side effects. Talk to your doctor first before consuming.
References
"LCO Method: beginner's guide to styling…". Ogle School.
"Castor oil". WebMD.
"An examination of the effect of castor oil packs…". Celal Bayar University, Turkey.
Recommended Articles:
The following two tabs change content below.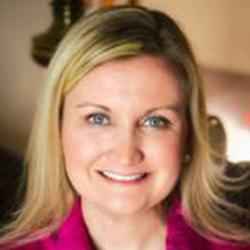 Staci Gulbin
(MS, MEd, RD, LDN)

Staci Gulbin is a registered dietitian, freelance writer, health editor, and founder of LighttrackNutrition.com. She has been a registered dietitian...

more