19 Best Benefits Of Black Salt For Skin, Hair And Health
Ever tried putting a pinch of black salt under your tongue to ward off the feeling of nausea? Or used it as a additive in your child's honey-medicine dose? Be it a salad or pasta, adding black salt to a dish enhances its taste and flavor. But did you know that there are many less known benefits and uses of black salt? This healthier cousin of table salt is full of additional nutrients and minerals, thus making it an important part of our kitchen shelf.
Black Salt – A Brief
Composition – Sodium chloride, sodium sulfate, sodium bisulfate, sodium bisulfite, sodium sulfide, iron sulfide, and hydrogen sulfide.
Other Names – 'Nalla Uppu' (Telugu), 'Intuppu' (Tamil), 'Karutha Uppu' (Malayalam), 'Bere' (Kannada), 'Sanchar' (Gujarati), 'Saindhav Meeth' (Marathi), and 'Kala Loon' (Punjabi)
Indian black salt, extensively referred to as kala namak, is a variety of Indian volcanic stone salt. It is popular in India, Pakistan, and nations all across the world because of its twisted taste and easy availability. This special variety of salt has its origin in the Himalayan ranges and is used in Indian dishes for cooking and garnishing.
Due to the presence of iron and other minerals, the salt is pinkish gray in color. It contains a unique sulfurous component that is frequently compared to boiled egg yolks and is super healthy.
Other than providing a distinct flavor to dishes, black salt is popular for its health benefits as well as its capacity to store food. Its health benefits are countless, but the claims are highly sketchy since no scientific research has yet been conducted on this salt. It is often recommended for individuals with high blood pressure and for those on low-salt diets. The reason behind this is that it is low in sodium and doesn't enhance the sodium level in your blood. It also relieves heartburn and intestinal gas. In short, it boosts your overall digestive system.
There as several other skin, health, and hair benefits of black salt that we have compiled in this article. Let's take a look at them.
Black Salt Benefits
Health Benefits
Skin Benefits
Hair Benefits
Health Benefits Of Black Salt
1. Best Alternative To Sea Salt
In our day-to-day life, salt is often used in various snacks and dishes. But, we all are aware of the risks associated with the consumption of sea salt, particularly paralysis, thyroid problems, impotency issues, and high blood pressure (1). Luckily, there's an excellent alternative to this iodized salt – black salt.
Black salt imparts a similar flavor to food as that of table salt, but with fewer side effects. In addition, it also fights against a number of diseases like arthritis, high cholesterol levels, and impotency issues. Isn't that just perfect!
2. Cures Constipation And Bloating
You must have heard of black salt being an integral part of a number of churnas and homemade digestive pills. This important use of black salt comes with its ability to ward off constipation, stomach irritation, and many more stomach ailments (2).
Make it a point to include black salt in your meals to improve digestion.
3. Treats Joint Disorders
Use black salt to bid farewell to stiff muscles and painful joints.
All you need to is to put a cup of black salt in a cloth and make a poultice. Dry heat this poultice in a pan, without letting it burn. When it becomes hot enough, lightly press this bag over the affected area. Reheat it again and use it twice a day for quick relief.
4. Aids Weight Loss
Since the beginning, we have been told that taking too much salt can make you gain extra kilos, which is somewhat true. The solution? Replace your regular salt with black salt (3).
Black salt has found out to be super effective in aiding weight loss due to the dissolving and disintegrating effect it has on enzymes and lipids. This is also the reason it is an essential part of all those weight loss Ayurveda products like Lavana taila.
5. Helps Cure Respiratory Troubles
Experiencing troubles in breathing because of a clogged nose and sore throat? Why don't you try black salt?
Inhaling black salt has benefited many suffering from respiratory disorders – right from those having a common cold to people having sinus, allergies, or asthma. Just put some black salt in your inhaler and take it in twice a day to witness significant improvement.
6. Cures Intestinal Gas Problems
Black salt can ward off gastric troubles. It improves digestion and reduces acid reflux (4). Just try out this homemade black salt remedy for instant relief from intestinal gas.
What You Need
A copper vessel
1 teaspoon black salt
1 glass warm water
What You Need To Do
Put black salt in the copper vessel on a low flame. Roast it till you witness a change in the color. Put out the flame and mix a small portion of this salt in warm water and drink it to get rid of intestinal gas.
7. Works As A Great Laxative
Black salt is a power laxative, and is thus a popular ingredient in Ayurvedic remedies (5). You can make your own laxative by mixing some black salt with lemon and ginger.
8. Cures Heartburn
The alkaline nature of black salt makes it balance the acid production in the stomach, thus curing heartburn. This salt is full of minerals are a resultant of being exposed to high heat, making it highly appropriate to be used to cure acidity (6).
9. Controls Cholesterol Levels
Consuming black salt instead of regular salt can even stabilize the fluctuating cholesterol levels (7).
Black salt helps in thinning of blood, which ensures proper circulation throughout the body, thus reducing high cholesterol and blood pressure.
10. Prevents Osteoporosis
Did you know that about one-fourth of the total salt in your body is stored in your bones? Well, yes, other than calcium, salt is very essential in providing strength to your bones.
Osteoporosis is a disorder wherein our body starts extracting sodium from our bones, thus reducing their strength. This condition can be prevented by drinking a lot of water along with a pinch of black salt (8).
11. Relieves Muscle Spasms And Cramps
Black salt helps in relieving painful muscle cramps. This is because it contains potassium, which is essential to make our muscles work properly. It also helps in the proper absorption of this particular mineral in the body. Thus, replacing your regular salt with black salt will help you keep muscle pains and cramps at bay (9).
12. Prevents Depression
Black salt can be helpful in treating several types of depression. It helps to preserve two hormones, melatonin and serotonin, which are essential for a peaceful and unhindered sleep.
13. Controls Diabetes
Black salt has been found to be effective in controlling blood sugar levels in the body. Replace table salt with black salt today and bid farewell to diabetes (10).
14. Is An Important Element In Ayurveda
In accordance with Ayurveda, black salt is a cooling salt and is loaded with therapeutic advantages. Besides being a laxative and curing intestinal disorders, it improves your eyesight as well. In the words of Ayurveda, Indian black salt or kala namak is the most beneficial variety of salt. The reason behind this is that, unlike common iodized salt, it doesn't enhance the sodium content of your blood (11).
Caution: Due to its high sulfur content, it can lower the gastric fire and weaken digestion. So, consider using this salt in balanced amounts.
15. Is Good For Babies
You might not know this, but black salt is the best for babies. It helps treat a number of diseases, including indigestion and phlegm coagulation. Mothers are advised to add a pinch of black salt in the regular baby food to ward off digestive issues and gastric troubles. Give your infant a few grains of black salt to chew on to treat cough. Giving black salt with honey can also help.
Skin Benefits Of Black Salt
16. Good For A Bath
Instead of using chemical based soaps, foot baths, and spas, consider using black salt in your bath water. However, make sure that the water isn't too hot. In case your skin is sensitive and prone to irritations, it works as an excellent healing element. It works magically for cracked feet, swollen feet, athlete's foot, warts, sprains, and even body acne. In short, it'll heal all your pain and worries while you enjoy a pure and natural salt bath. Your body will feel completely rejuvenated and replenished.
17. Works As A Great Cleanser
Adding a small amount of black salt to your cleanser or scrub imparts a distinct glow to your skin. For best results, you need to do this every night just before you sleep. It opens up clogged pores and gives you a shining and oil-free face. It even makes your skin acne-free.
Hair Benefits Of Black Salt
18. Stops Hairfall
If you are suffering from a receding hairline and are frustrated with using medical supplements and hair tonics, try something natural this time. Since black salt contains a lot of essential minerals, it helps boost your hair's natural growth. What's more, it strengthens your hair and treats split end issues as well. It not only improves your hair growth and thickness but also enhances its sheen and luster.
19. Cures Dandruff
In case you are suffering from dandruff or acute hair fall, consider taking black salt with tomato juice at least once a day. This alkaline-acidic mix will eliminate dandruff and prevent its further growth.
How To Use Black Salt For Skin And Health
There are various methods to use black salt to get flawless skin. Take a look at them.
1. Cleansing Solution Using Black Salt
You can make a cleansing solution using black salt at home. Here's how.
What You Need
1 cup black salt
Wooden/ceramic spoon (to avoid salt reacting with metals)
1 glass jar
2 cups distilled water
What You Need To Do
Put the salt in the jar and cover it with distilled water. Let the solution set overnight. Check in the morning to ensure that all the salt is absorbed by water. Add more salt if required. Your solution is ready to be used.
Add one teaspoon of this solution to a glass of warm water and drink it on an empty stomach every morning. This solution will work as a natural detoxifier, flushing out all toxins and cleaning your intestines and kidneys.
2. Black Salt Scrub For Skin
Why waste money on getting an expensive scrub at the parlor when you can do the same at home at a lesser cost? Let's see how to make a homemade salt scrub.
What You Need
4 cups unrefined black salt
1 cup baking soda/Epsom salt
1 cup base salt (olive/coconut/jojoba)
10-12 drops of essential oil of your choice
What You Need To Do
Mix the ingredients mentioned above and your scrub is ready. All you need to keep in mind is to manage the quantity of Epsom salt/baking salt according to your skin type. Its addition might make the scrub extra rough, so if you have sensitive skin, decrease the quantity of baking soda/epsom salt.
Now, for scrubbing, I would suggest you to begin with the feet. Rub the solution vigorously in a circular motion and cover your whole body excluding the genitals, nipples, and other sensitive areas. Wash it off with warm water and towel dry. Avoid using soap after you are done with the scrub.
A Word Of Caution
There aren't many risks associated with the usage of black salt, but anything in excess causes harm to our body.
Don't take black salt more than required as it can cause hypertension due to its high sodium content. Try and limit the quantity consumed. Also, avoid staying in the salt water bath for long as it may suck out all moisture from the body, leaving it all shrunk and unattractive.
Expert's Answers For Readers' Questions
What is the chemical composition of black salt?
Black salt mainly consists of sodium chloride, sodium sulphate, magnesia, ferrous sulphate, greigite, and ferric oxide. The sodium content in this salt lower than that of table salt or sea salt (36% when compared to 39% in table salt). On the other hand, it has larger traces of potassium, calcium, and magnesium that those in table salt.
What to prefer – black salt or table salt?
Well, the answer to this question varies from situation to situation. Table salt contains a signifiacnt percentage of iodine that is relatively absent in black salt. So, if you are suffering from thyroid-related troubles and are in need of iodine, it is better to go for table salt.
However, black salt is rich in essential trace minerals, which have many health benefits and relatively fewer risks.
How to use black salt in cooking?
To reap the maximum benefits out of black salt, mix it with table salt in 1:1 proportion and then use it in your dishes.
Now you know what are the best black salt benefits. Use this wonderful natural product and see the difference for yourself. Stay fit, stay healthy!
Recommended Articles:
The following two tabs change content below.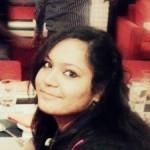 Latest posts by Tanya Choudhary (see all)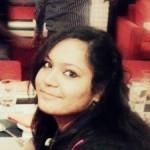 Tanya Choudhary
The one with a constant energy that can leave you awed, Tanya can jump around and talk for the whole day. If not found writing away the desired articles, she can easily be spotted glued to the youtube, eyes wide, spazzing over the perfection of her favorite singer. Functioning without music (Bollywood, Hollywood, Spanish, German, Korean, Chinese, Japanese, Thai and what not- Because music is music), and a big cup of tea is an impossibility for her. Ever heard of a totally weird soul that could go frenzy over the smell of a book, especially if it's a Dan Brown or Lee Child? Yep! That would be her.