10 Best Ways Blueberries Benefit Your Health Blueberries are a tasty tropical treat packed with nutrients. The immense health benefits of blueberries make them a perfect superfood. They are rich in antioxidants, contain little to no calories, and reduce inflammation risk.
Blueberries may also help lower blood pressure, reduce cancer risk, and improve cardiovascular health.
There are several other reasons to include blueberries in your diet. This article explores the rich nutrient profile of blueberries, their health benefits, and potential risks. Read on to learn more.
10 Science-Backed Benefits Of Blueberries
1. High In Antioxidants
Blueberries are high in antioxidants that prevent or delay cell damage. They contain plant chemicals like polyphenols and flavonoids, which may help prevent chronic diseases (1). A study conducted by Cornell University (USA) found that blueberries have high cellular antioxidant activity (CAA). Thus, consuming them may decrease oxidative stress (2). They also contain flavonoids like anthocyanins (a plant compound) that may help improve the vascular system and brain function (3), (4).
Another study suggests that increased intake of antioxidant-rich foods may reduce the risk of chronic degenerative diseases (5). Pterostilbene, another antioxidant component found in blueberries, may prevent inflammation and improve diabetes (6).
2. May Help Reduce The Risk Of Cancer
The rich antioxidant profile of blueberries may help prevent carcinogenesis and cancer cell growth (7). They contain phytochemical compounds that protect the cells from chronic inflammation (8). However, sufficient human-based data is not available to prove this benefit of phytochemicals from fruits.
Consuming blueberries may also help reduce DNA damage (9). A study found that drinking blueberry juice for four weeks had a protective effect on oxidative DNA damage – a major cause of cancer (10). However, more studies need to be conducted in this area.
3. May Improve Cardiovascular Health
Research suggests that increased intake of anthocyanin-rich foods may help reduce the risk of heart attack in young women. People who ate blueberries thrice or more a week posed a lower risk in this regard (11). Consuming a cup of blueberries a day may also reduce the risk of cardiovascular diseases and improve heart function (12).
A study showed that eating wild blueberries for a month improves the vascular system (13). Another study conducted by the University of Arkansas (US)also found that blueberry intake may prevent cardiovascular diseases (14). However, more studies are required to prove this claim.
4. May Lower Blood Pressure
Consumption of blueberries can lower blood pressure effectively (13). A study suggests that daily blueberry intake may help reduce blood pressure and arterial stiffness (15). The minerals like calcium, potassium, and magnesium found in blueberries may also help reduce blood pressure (16).
Moreover, daily intake of blueberry powder for six weeks was found to reduce diastolic pressure (blood pressure in arteries) (17).
5. May Improve Cognitive Performance
Supplementation of blueberry may improve memory in older people (18). It may also prevent incidences of cognitive decline and reduce depression symptoms. A study conducted by the Brigham and Women's Hospital (US) found that the high flavonoid content of blueberries may slow down the cognitive decline rate (19).
Berry fruits also have neuroprotective effects that help improve age-related neurodegenerative diseases and cognitive functions (20). Blueberry supplementation may also improve short-term memory conditions (21).
6. May Help Manage Diabetes
Blueberries are rich in bioactive compounds such as polyphenols. Including these compounds in your diet may lower the risk of type-2 diabetes (22).
The low glycemic index (meaning, they digest slowly) of blueberries is less likely to cause spikes in blood sugar (23). Moreover, a six-week dietary supplementation of freeze-dried whole blueberry powder was found to improve insulin sensitivity in obese and non-diabetic individuals (24).
Extracts of Canadian lowbush blueberries were also found to have anti-diabetic potential (25).
7. May Strengthen Bones
The vitamins and minerals in blueberries may help maintain bone health. They prevent the loss of collagen in the bone matrix (26). A review published in the Journal of the International Society of Sports Nutrition suggests that consuming blueberries may help in recovery from exercise-induced muscle damage (EIMD) (27). However, more studies are required to understand the benefit of blueberries in humans.
8. May Fight Urinary Tract Infections
The antibacterial effect of blueberries may help treat or prevent urinary tract infections (28). A study conducted by the University of Stirling (UK) found that drinking blueberry or cranberry juice may prevent symptomatic urinary tract infections (UTIs) (29). However, limited data is available in this regard.
9. May Boost Immune System
Blueberries are high in vitamin C, which strengthens the immune system and supports collagen production, a protein that keeps the skin firm and supple. Collagen is especially important for people who spend a lot of time in the sun as UV rays may break down collagen.
10. May Improve Digestion
Blueberries contain fiber, which helps to maintain the digestive system. Fiber is a type of carbohydrate that is not digested by humans. Instead, it passes through the body without being absorbed into the bloodstream.
Blueberries are considered to be a wonder fruit due to their impressive nutritional profile. In the next section, we discuss the nutritional breakdown of blueberries.
Blueberry Nutrition Facts
According to the U.S. Department of Agriculture, 100g of blueberries (raw) contains (30):
Calories: 57
Protein: 0.74g
Fat: 0.33g
Fiber: 2.4g
Sugars: 9.96g
Calcium: 6 mg
Iron: 0.28 mg
Magnesium: 6 mg
Phosphorus: 77 mg
Sodium: 1 mg
Vitamin C: 9.7 mg
Thiamin: 0.037 mg
Pantothenic acid: 0.124 mg
Folate: 6 µg
Blueberries are rich in not only vitamins and minerals but also phenolic compounds. But, how do you include blueberries in your diet?
Scroll down to find out!
How To Include Blueberries In Your Diet
Add blueberries to fruit salads.
Add them to oatmeal or cereal.
Toss them into pancake batter or on top of waffles.
Incorporate them into homemade ice cream.
Make yogurt with them.
Freeze them with some water in ice cube trays. Use the ice cubes to make infused water. (Make sure to pop the berries in your mouth after drinking the water!)
Make blueberry jam.
Prepare salsa with them to use as a topping for meats.
Follow these tips to add blueberries to your diet. But, what about blueberry recipes? In the next section, we bring you three easy and delicious blueberry recipes to try at home.
Blueberry Recipes To Try Out
1. Blueberry Chia Smoothie
What You Need
Blueberries – ½ cup
Frozen banana – 1
Coconut water – ¼ cup
Peanut butter – 1 tablespoon
Chia seeds – 1 tablespoon
Vanilla protein powder – 1 scoop
Kefir – ½ cup
Process
Pulse all the ingredients in a blender until smooth.
Serve immediately.
2. Blueberry Muffins
What You Need
Blueberry – 100g
Eggs – 2
Honey – 4 tablespoons
Low-fat yogurt – 150 ml
Rapeseed oil – 50 ml
Wholemeal flour – 200g
Apple sauce or pureed apple – 100g
Mashed ripe banana – 1
Rolled oats – 50g
Baking powder – 11/2 teaspoon
Cinnamon – 11/2 teaspoon
Bicarbonate of soda – 11/2 teaspoon
Mixed seeds – 2 tablespoons
Process
Pre-heat the oven to 180C/160C fan/gas 4.
Line a 12-hole muffin tray with 12 large muffin molds.
Mix the eggs, yogurt, oil, apple sauce, banana, honey, and vanilla in a bowl.
Mix the remaining ingredients, except the mixed seeds, in another bowl. Add a pinch of salt and mix to combine.
Mix the wet mixture with the dry mixture until you have a smooth batter. Don't over-mix as it will make the muffins dense.
Spoon the batter into the muffin molds. Sprinkle the extra oats and seeds on top.
Bake for 25-30 minutes until golden and well-risen, and a skewer inserted to the center of a muffin comes out clean.
Remove the muffins from the oven, transfer them to a wire rack, and let them cool. Store in a sealed container for up to 3 days.
3. Blueberry Almond Bread
What You Need
Fresh blueberries – 1 cup
Flour – 2 cups
Baking powder – 11/2 teaspoon
Granulated sugar – 1 cup
Melted butter – 1 stick
Large eggs – 2
Vanilla extract – 1 teaspoon
Almond extract – 1 teaspoon
Plain Greek yogurt – 1 cup
Sliced almonds – ¼ cup
Process
Preheat the oven to 350°F. In a large bowl, beat together the melted butter, sugar, yogurt, eggs, and extracts.
Add the salt, baking powder, and flour to the mixture.
Mix until smooth and creamy.
Fold the blueberries into the batter. Spray one 9" x5" bread pan with non-stick spray and pour the batter into it.
Top the batter with sliced almonds and sprinkle extra sugar evenly over the top.
Place the pan on the middle rack the oven. Bake for about 45 minutes or until the knife comes out clean when inserted in the center.
Remove from the oven and let it cool.
Given their long list of health benefits, incorporating blueberries in your diet is a good idea. But, are there any side effects of eating blueberries? Keep scrolling to know more.
Risks Associated With Eating Blueberries
Consuming blueberries is generally considered safe. However, they may cause an allergic reaction in some people (31).
People who are on blood-thinners like Warfarin should avoid eating blueberries as they contain vitamin K. However, limited data is available on the side effects of blueberries.
The Bottom Line
Blueberries are a popular breakfast choice usually added to cereals, salads, and smoothies. Their sweet taste and numerous health benefits have made them quite popular. Blueberries are loaded with potent antioxidants, vitamins, and minerals that help promote overall health. The benefits of blueberries include a reduced risk of chronic disorders to better cognitive function. They also are good for your heart and bones. In addition, blueberries can help lower blood pressure and, thus, are good for those with hypertension. However, excess intake can cause problems. If you experience any adverse effects, limit their use and seek medical advice.
Key Takeaways
Blueberries are rich in antioxidants which can prevent or delay cell damage.
They may also reduce cancer risk, lower blood pressure, manage diabetes, and combat UTIs.
Blueberries may cause allergic reactions in some people.
Also, people taking blood thinners should not eat them as they contain vitamin K.
References:
Articles on StyleCraze are backed by verified information from peer-reviewed and academic research papers, reputed organizations, research institutions, and medical associations to ensure accuracy and relevance. Read our editorial policy to learn more.
The following two tabs change content below.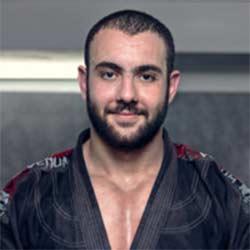 Reda Elmardi
(Registered Dietitian Nutritionist)

Reda Elmardi is a registered dietician, certified nutritionist, and certified strength and conditioning specialist trainer. He has more than 10...

more