6 Amazing Benefits Of Brushing Hair & How To Do It Perfectly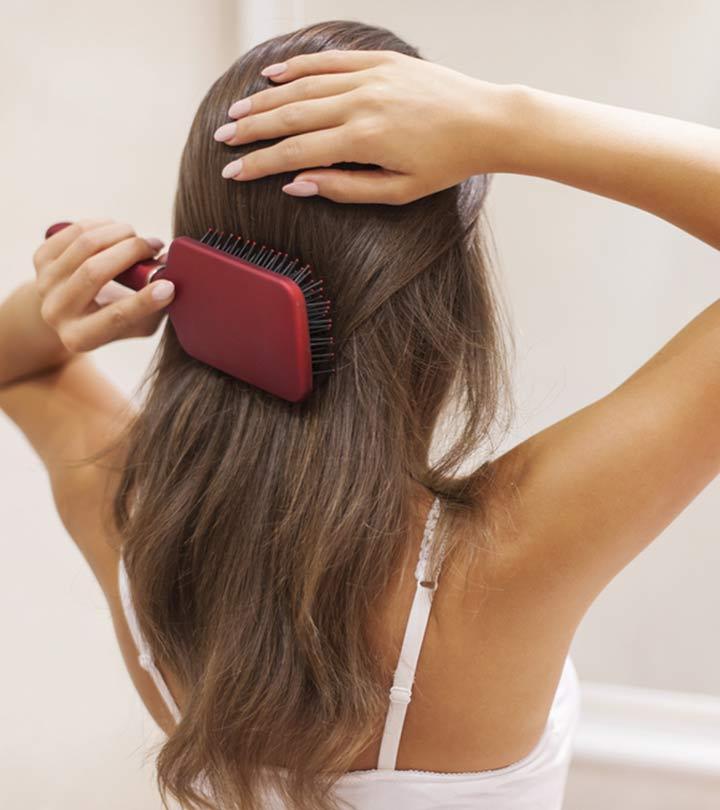 When you are trying to keep your mane healthy, you might want to start with correcting all your hair care basics, including brushing hair properly. Caring for the hair goes beyond using the right products. It begins with how you brush it. Brushing your hair improves its health, looks, and luster. Make your hair look and feel better by adjusting how you brush. Not sure how? Read on to know more.
What Are The Benefits Of Brushing Your Hair?
Do not wait until you get knots in your hair. Regular hair brushing has serious benefits:
Your scalp produces natural oils to keep the hair nourished and shiny. Combing and hair brushing help distribute the natural oils across the strands, strengthening them. If you do not brush your hair, the oil accumulates on the scalp, leaving the strands dry and brittle.
Brushing long hair is particularly essential as it takes more time for the natural oils to reach the tip. Also, brushing your hair after shampooing gives it extra shine and ensures it is well hydrated.
Brushing and combing across the scalp using gentle pressure massages and stimulates the scalp. This may improve blood flow to the scalp and promote healthy hair growth (1).
Every time you use hair styling products, there is always some residue left on the scalp. This residue keeps building up over time. Brushing your hair helps remove the residue from the scalp. When the buildup is gone, it is easy to clean the hair and scalp with shampoo.
Regular hair brushing and combing is the best way to keep the hair detangled. This also minimizes hair breakage.
Styling knotted and tangled hair is tough. Brushing your hair keeps it smooth and neat, making hair styling easy.
Removing Loose Hair Strands:
On average, you shed about 100-150 hair strands daily (depending on the hair length). Brushing your hair helps clear up the loose strands.
Frequent brushing can cause hair damage. In the next section, find out how often you should comb your hair.
How Often Should I Comb My Hair?
Overbrushing can cause hair breakage and hair loss. Therefore, do not brush your hair too frequently. Ideally, you should brush your hair twice a day. However, if your hair is long, you can brush it thrice a day to keep it detangled. If you have curly, thick, or oily hair, you can brush once a day.
Some of us may prefer brushing dry hair, while a few others may brush wet hair. Here is the right way to brush wet and dry hair.
How Should I Brush Wet And Dry Hair?
Wet hair is fragile and can snap while brushing. Be gentle, and follow these tips:
Dry the hair with a microfiber towel.
Let your hair air dry for 10 minutes before combing.
Use a detangling spray to smoothen your hair if you have thick and curly hair.
Use a wide-toothed comb or a boar bristle brush to gently detangle the hair.
Divide your hair into sections and begin a few inches off the root. Follow these steps:
Use a wide-toothed comb or a hair brush. Start from the middle and move down to the end.
Move up another inch (from where you started) and then brush downward.
Continue moving upwards until you reach the scalp and repeat the steps.
Brush gently throughout the process.
If you have naturally straight, long, and thick hair, a paddle brush is the best choice for both wet and dry brushing. It is lightweight and detangles hair easily.
It is equally important to learn the right technique of hair brushing to prevent hair damage. Scroll down to learn more.
What Is The Right Technique For Brushing Hair?
Here are some hair brushing techniques that keep your hair in shape:
Divide the hair into sections and then start brushing.
Move the brush gently through each section.
Hold the brush at an angle and move it across the strands.
The hair should fall from the brush when you reach the tip.
Once you have completed one section, start with another section.
Check for stubborn tangles or knots using your fingers.
Move with the flow of your hair, not against it.
Avoid over-brushing your hair.
Cleaning the brushes and comb is equally essential to maintain hair health. Here are a few tips for cleaning them.
How Should I Clean My Brushes And Combs?
To clean your hairbrushes and combs,
Add a tablespoon of liquid soap and antiseptic solution to a bucket of water.
Swirl your combs and brushes in this solution.
Rinse them thoroughly to remove dirt and loose hair strands.
Avoid soaking the hair brush for more than four minutes.
Clean your brush every two weeks. You can use clarifying shampoo instead of liquid soap. Brushing your hair the right way is said to stimulate hair growth. Scroll down to find out how to do that.
How Can I Stimulate Hair Growth By Brushing?
There are ways in which brushing can stimulate hair growth, but it cannot regrow hair. Brushing your hair stimulates growth by evenly distributing the scalp oil and massaging the scalp for better circulation.
Use a boar bristle brush, and when combing, apply gentle pressure on the scalp. Comb across the scalp to massage it.
Brushing in the wrong direction and the wrong brushing techniques can damage your hair. Here are a few hair brushing faux pas you should avoid.
Avoid These Hair Brushing Mistakes
Using One Brush For Everything
You need a different brush for different hair types, so test your hairbrush before buying it.
For volume during blow-drying, use round-shaped metal brushes.
A boar bristle brush is ideal for coarse or curly hair.
For a sleek finish, use a flat brush.
For ponytails, use a paddle brush.
For knots, use a bristle brush.
Excessive Brushing
Brushing your hair too much can cause hair damage and breakage. If you have mid-length or short hair, brush it twice a day. If you have long hair, brush it thrice a day.
If you stop brushing your hair regularly, it may develop knots. The natural oils accumulate on the scalp, making it itchy and flaky, increasing the discomfort levels. Irregular hair brushing may also cause frizz and hair fall.
Aggressively Brushing Wet Hair
Wet hair is brittle, and brushing it aggressively may result in damage. Be gentle when brushing wet hair and always use a wide-toothed comb.
Not Combing Your Hair Before Washing It
Brushing the hair before shampooing prevents knots and tangles. Detangling wet hair is more damaging to the strands.
Brushing In The Wrong Direction
The right way to untangle knots would be to start at the tip and work your way up to the roots. If you move from the root to the scalp to the ends in one stroke, you are more likely to snap your hair.
Trying To Brush Through Dry Curls
Avoid using brushes for dry curls. Use a comb instead. Using a brush for your curls can stretch the strands and damage the cuticles. Always use a wide-toothed comb and detangle when the hair is wet or damp.
Brushing hair is one of the hair care basics that help build strong, healthy, and lustrous hair. Regular hair brushing helps distribute the natural oils, improves blood flow, promotes hair growth, cleans the residue, minimizes hair breakage, and clears up the loose strands. However, over brushing may cause breakage and hair fall. Therefore, it is best to brush your hair twice a day. You may follow the steps and instructions mentioned above to know how to brush your hair properly. The brushing mistakes discussed above will also help your hair grow healthy and strong.
Frequently Asked Questions
Why do I need to brush my hair?
Brushing keeps the hair healthier by keeping it smooth and detangled and spreading the natural oils to the strands.
What is the difference between combing and brushing hair?
The difference is only between the tools. Combs and brushes are used for detangling and styling the hair. You can use any of them as long as you are following the right techniques.
Key Takeaways
Brushing hair stimulates the scalp, imparts a healthy shine, reduces any buildup, detangles hair, and removes loose strands.
However, overbrushing can make hair prone to breakage. Hence, you can brush your hair twice a day (or thrice if you have long hair).
Following proper brushing techniques and using appropriate brushes for different purposes is important to prevent hair damage.
Sources
Articles on StyleCraze are backed by verified information from peer-reviewed and academic research papers, reputed organizations, research institutions, and medical associations to ensure accuracy and relevance. Check out our
editorial policy
for further details.
The following two tabs change content below.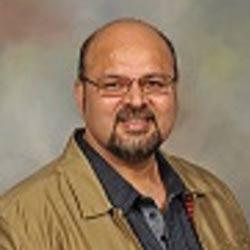 Dr. M. Khawar Nazir
(MBBS, MSc)

Dr. M. Khawar Nazir is the CEO of Boston Aesthetics Lahore, Pakistan. He earned his MBBS degree from Nishtar Medical...

more