Cherries: Benefits, Recipes, Side Effects, And More Bright, colorful cherries are popular all over the world. From the maraschino cherry on the side of a martini to cherry puddings and sundaes – they add sweetness and zest to all kinds of foods. They are the smallest members of the stone fruit family – Rosaceae – and belong to the genus Prunus (1). These delicious fruits are healthy as they are low in calories and high in nutrients. They contain important bioactive components such as polyphenols, carotenoids, vitamin C, fiber, and potassium (2). Research shows that cherries have potent anti-inflammatory, antioxidant, and anticancer properties (1). Consumption of cherries also has a positive effect on mood elevation and recovery after exercise, and it lowers the risk of cardiovascular disease (2). In this article, we discuss these purported health benefits of cherries, their possible side effects, and how to use cherries in different recipes. Keep reading to learn more!
Top 9 Health Benefits Of Cherries
1. May Have Potent Antioxidant Properties
Cherries are rich in antioxidants such as polyphenols, carotenoids, vitamins, and melatonin (1). Studies show that the bioactivity of antioxidants such as anthocyanins, cyanidin, and hydroxycinnamates found in cherries is higher compared to those found in blackberries, red raspberries, blueberries, or strawberries (3).
In humans, consuming around 280 g of cherries has been found to improve their antioxidant capacity (4). Although studies are needed to understand this mechanism further, it is a good idea to include fresh cherries in your diet to fight against degenerative diseases.
An antioxidant-rich diet and supplements are also said to slow down aging (5).
2. May Help Combat Chronic Inflammation
Chronic inflammation is debilitating as it is a systemic disorder. A study conducted at the University of California at Davis found that consuming cherries reduces plasma urate in healthy women (6).
Urate in plasma acts as an antioxidant and anti-inflammatory biomarker. CRP is a major biomarker used to track inflammation in the body. High levels of CRP are associated with stroke, obesity, and cardiovascular disorders. The study showed that important biomarkers such as plasma C-reactive protein (CRP) and nitric oxide (NO) concentrations decreased, thus supporting the anti-inflammatory properties of cherries (6). These properties have an anti-arthritic and anti-diabetic effect.
3. May Improve Sleep Quality And Elevate Mood
Eating cherries or drinking cherry juice can help you relax and sleep. This is attributed to the melatonin (a powerful antioxidant) found in cherries (7). Several studies show that drinking cherry juice increased sleep time and sleep efficiency (8), (9). However, these preliminary findings need to be validated in larger population groups to understand the influence of fresh cherries or other forms on sleep. That being said, nutraceutical products with cherries as a major component have improved nocturnal rest and increased actual sleep time (10).
Cortisol is the main stress hormone in your body. Studies have shown that the anti-inflammatory agents in cherries help lower cortisol levels (11). Cherries have also been shown to elevate mood and reduce stress and anxiety (2).
4. May Help Manage Type 2 Diabetes
Cherries are low in calories. Moreover, fresh cherries have a glycemic index of only 22 and a glycemic load of 3 (12). This makes it a great choice for people with type 2 diabetes as foods on the lower end of the glycemic index (below 55) do not significantly raise the blood sugar level in your body as compared to foods that have a glycemic index of 55 or above (12). Since low glycemic foods keep the sugar levels from rapidly increasing, they also help in controlling insulin spikes.
This essentially means they do not cause a significantly high blood sugar spike or insulin response when consumed. As discussed earlier, cherries are also rich in antioxidants and anti-inflammatory markers that may help in fighting diabetes (1).
5. May Help Reduce Blood Pressure
The rich polyphenolic profile of the cherries is believed to have strong anti-inflammatory and cardio-protective effects. A pilot cross-over study has reported that consumption of anthocyanin-rich cherry juice helps reduce blood pressure (13).
A meta-analysis covering eleven studies with 275 participants showed that sour cherry supplementation leads to a decrease in diastolic blood pressure (14).
Research findings indicate that both the dose and time after ingestion are important in determining the BP-lowering effects of cherry juice (2). Further studies are needed to establish the vasorelaxant and antihypertensive benefits of consuming cherries and their products.
Apart from the anthocyanins and anti-inflammatory properties, the presence of vitamin C in cherries also helps improve cardiovascular health (15).
6. May Help Lower Cholesterol Levels And Aid Weight Management
Research shows that tart cherry juice can lower the level of LDL cholesterol in your body (2). In another study, the effect of tart cherry juice on lipid profiles, BP, glucose, and insulin in mice was observed (16).
Researchers at the University of Delaware found that older adults who drank tart cherry juice also had lower levels of cholesterol. This randomized-controlled clinical trial confirmed the finding in a group of 37 individuals between the ages of 65-80. They consumed 480 ml of tart cherry juice (or a control drink) daily for 12 weeks (17).
Cherries are also low in calories, high in fiber, and have a low glycemic index. Extensive research has established that fiber helps promote weight loss (18). It keeps you fuller for longer and keeps the gut bacteria healthy. Gut bacterial populations are being researched for their potential in the prevention and treatment of obesity (19).
7. May Reduce The Symptoms Of Arthritis And Gout
Oxidative stress plays a role in the manifestation of gout (20). The release of excessive free radicles and cytokines can increase the inflammatory response in the body, which exacerbates the symptoms of arthritis and gout (20). As discussed earlier, cherries are rich in antioxidants that scavenge the free radicals to help curb inflammation and reduce oxidative stress. Studies indicate that the antioxidant and anti-inflammatory properties of cherries may help in fighting the symptoms of arthritis and gout (21).
Accumulation of uric acid in the blood causes gout. The consumption of Bing sweet cherries is linked to a decrease in plasma urate along with other inflammatory markers such as Plasma C-reactive protein (CRP) and nitric oxide (NO) concentrations (22). Thus, consuming cherries has been found to help alleviate the pain associated with gout (20). Daily consumption of cherries has also been proven to reduce the amount of uric acid in the blood to normal, resulting in relief from gout attacks (23).
Research suggests that the effects of cherry intake persisted across subgroups stratified by sex, obesity status, purine intake, alcohol use, diuretic use, and use of antigout medications (23).
8. May Help Reduce Risk Of Cancer
Cherries are said to help reduce the risk of cancer due to their potent antioxidant properties that fight oxidative stress. Several in vitro studies with different cell cancer models have shown that cherry extracts reduce reactive oxygen species (ROS) pathways (24).
The anti-inflammatory effect of sweet cherries has also been observed on several biomarkers associated with cancer such as cytokines, interleukins, tumor necrosis factor, and C-reactive proteins (24).
Extensive studies have established the cytoprotective effects of sweet cherries. In fact, cherries are being considered as a dietary supplement or as a coadjuvant therapy in cancer treatment (24).
9. May Boost Recovery After Exercise
Research shows that cherries have the potential to relieve exercise-induced muscle pain, soreness, and inflammation (2). A study done on well-trained male athletes showed that consuming Montmorency cherry juice improved the recovery of isometric muscle strength after intensive exercise (25). Research also backs the consumption of cherry juice to help aid recovery following strenuous exercise (26).
It is hypothesized that the antioxidative capacity and anti-inflammatory response of cherries help in the recovery of muscle function (26). Thus, adding cherry juice or supplements to your diet can help marathon runners and endurance athletes to prevent strength loss and enhance exercise performance. In fact, cherry-based sport nutrition products are offered as low GI carbohydrate options to endurance athletes (27).
Now that we know all about the health benefits of cherries, let's look at the different types of this amazing fruit you can try out.
Types Of Cherries
While there are more than a hundred cultivars of cherries, they are grouped into two major types – sweet cherries (Prunus avium L.) and tart cherries (Prunus cerasus L.).
Sweet Cherries: These are also known as black cherries. These are cherries you find in supermarkets and grocery stores. The majority of sweet cherries are consumed fresh, while a quarter of them are processed (brined, canned, frozen, dried, or juiced) (2). You can get fresh sweet cherries from May to August and frozen ones around the year. They are sweet in taste and popular as healthy snacks. They are popularly used in salads, poke bowls, and smoothies. The most commonly grown cultivar of sweet cherry in the US is the Bing (20).
Tart Cherries: The sour cherry varieties are further divided into Kentish, morello, and marasca cherries (1). Montmorency cherry is another popular type of tart cherry (20). Many recipes recommend using tart cherries for their slightly sour taste as it pairs well with the sweetness of most desserts. Thus, most (about 97%) of tart or sour cherries are used in cooking and baking (2). They are available in various forms –such as dried, juice concentrate, and frozen – to cater to the popular demand.
Scroll down to check out all the nutrients cherries have to offer.
Cherry Nutrition Facts
100 gm of cherries contains only 97 calories. The main nutrients found in cherries are (28):
Calories: 97
Protein: 1.06 grams
Carbs: 16 grams
Fiber: 2.1 grams
Vitamin C:7 mg
Potassium: 222 mg
Calcium: 13 m
Magnesium: 11mg.
β-Carotene: 38.00 µg
Lutein and zeaxanthin:85.00 µg
Melatonin:1.60 µg
Thus, this nutrient-dense fruit is a good source of vitamin C, potassium, anthocyanins, quercetin, hydroxycinnamates, fiber, and other nutrients that are essential for the proper functioning of the body.
Vitamin C is a potent antioxidant and a therapeutic agent that is crucial for our metabolic function, immune system, and skin health (29).
Potassium is another essential mineral that important for the nervous system, muscle function, and homeostasis of blood and electrolytes (30).
Wondering how to include cherries in your diet? Keep reading for some easy and nutritious recipes using cherries.
Cherry Recipes
Cherries are versatile as they can be used in numerous forms. Fresh, frozen, and dried cherries, fruit concentrate, cherry juice, and cherry powder are used in many recipes as this fruit pairs well with many dishes.
1. Cherry Barbecue Sauce
This is perfect for those outdoor summer barbecue parties! This sauce hits the sweet spot and takes your grilled meats to the next level!
You Will Need
1 medium onion, chopped
2 tablespoons butter
2 garlic cloves, minced
2 cups fresh or frozen dark sweet cherries, pitted and coarsely chopped
1 cup ketchup
2/3 cup packed brown sugar
1/4 cup cider vinegar
1 tablespoon Worcestershire sauce
2 teaspoons ground mustard
1/2 teaspoon pepper
1/8 teaspoon Liquid Smoke (optional)
Process
In a large saucepan, saute the chopped onion in butter until tender.
Add garlic and let it turn golden brown.
Stir in the remaining ingredients.
Cook the sauce uncovered over medium-low heat for 20 minutes.
2. Cherry Chia Jam
This a healthy and nutritious way to start your day! You can spread this jam spread on a slice of bread, toast, or bagel or use it as filling in doughnuts for a delicious and guilt-free treat!
You Will Need
2 cups pitted frozen cherries, thawed
2 tablespoons honey
2 tablespoons chia seeds
Process
Combine thawed cherries and honey in a saucepan over medium heat for 5 minutes.
Gently mash the cherries with a wooden spoon.
Bring the mixture to a low boil and cover the saucepan. Then, reduce the heat to low.
Simmer for 10 minutes until the jam thickens.
Let the jam cool down. Then, taste it and adjust its sweetness with honey.
Store the jam in an air-tight container in the fridge. Use it up within 2 weeks.
3. Northwest Cherry Salsa
This is a simple recipe that you can whip up quickly! Most of the ingredients are easily available in your kitchen pantry. Try this delicious condiment at your next get-together for rave reviews.
You Will Need
1 cup fresh or frozen pitted dark sweet cherries, chopped
2 tablespoons fresh basil, chopped
1 tablespoon green pepper, finely chopped
1 teaspoon lemon juice
1/4 teaspoon Worcestershire sauce
1/4 teaspoon lemon zest, grated
1/8 teaspoon salt
1 teaspoon hot pepper sauce
Process
Mix all the ingredients in a bowl.
Chill the salsa in the refrigerator for at least 1 hour.
Serve it as a side with chicken, turkey, or pork.
4. Cherry Walnut Chicken Salad
Salads don't need to be boring! Add a handful of your favorite cherries for a dash of healthy fun! The sweet tartness of the cherries goes well with the tender chicken breasts and the crunch of walnuts in this scrumptious salad.
You Will Need
4 chicken breasts, cooked and cubed
8 oz. baby spinach
1 cup Gorgonzola cheese, crumbled
5 oz. dried cherries (or chopped fresh, if in season)
1 cup walnuts
Extra virgin olive oil and red wine vinegar, to taste
Process
Layer the spinach at the bottom of a large salad bowl.
Top it with chicken, cheese, cherries, and walnuts.
Add oil and vinegar and toss everything together to combine.
5. Cherry Pudding Cake
Who can say 'no' to a dessert filled with the goodness of cherries? This simple and delicious pudding cake is sure to be a hit with children and adults alike!
You Will Need
2 cups all-purpose flour
2 1/2 cups sugar
4 teaspoons baking powder
1 cup 2% milk
2 tablespoons canola oil
2 cans water-packed pitted tart red cherries
1/8 teaspoon almond extract
Whipped cream or ice cream
Process
In a bowl, mix the flour, 1 cup sugar, baking powder, milk, and oil together.
Pour the batter into a greased shallow baking dish.
Mix the cherries, almond extract, and remaining sugar in a large bowl.
Spread this mixture on top of the batter.
Bake at 375° for 40-45 minutes.
Serve the cake warm with whipped cream or ice cream.
Picking good cherries is quite tricky. Scroll down for a few pointers on how to select cherries and store them properly.
How To Select And Store Cherries
The main characteristics related to the quality of cherries are:
Color: Their color can vary from yellow to deep blackish-red. Ripe cherries turn red due to the accumulation of polyphenolic compounds and anthocyanins and the degradation of chlorophyll (1).
Sweetness: The sweetness of the cherry fruit is mainly due to its glucose and fructose content (1).
Sourness: Sourness is due to the presence of organic acids such as malic acid (1).
Firmness: Firmness is attributed to the texture and structural composition of the fruit. Unripe cherries are hard and over-ripe fruits are soft and squishy.
So, check if the cherries are firm and plump. This indicates their freshness. Avoid cherries that are soft or shriveled. Pick cherries that look bright and glossy.
You can store fresh cherries in the refrigerator. They last for 2-3 weeks. Ensure that they don't get crushed and mushy. You can eat them after rinsing them with water.
You can also freeze fresh cherries. Simply rinse them, along with stem and pit, with cold water and let the excess water drain off. Pack them into freezer bags or containers and freeze. They will keep fresh for up to a year.
Can cherries be bad for you? Find out the possible health risks of eating cherries in the section below.
Side Effects And Health Risks Of Cherries
Cherries are usually safe to eat and do not have many side effects. However, they might cause diarrhea and stomach ache in people prone to IBS. Some people are also allergic to cherries.
Gastrointestinal Discomfort
People with irritable bowel syndrome (IBS) or gastrointestinal issues may experience abdominal bloating, gas, diarrhea, and cramping on consuming too many cherries. Cherries contain sugars and sorbitol that can trigger IBS. In fact, cherries are not recommended for people with IBS as they rank high in FODMAPs.
Possible Cyanide Poisoning
Cherries are not poisonous, but their kernels contain amygdalin which gets converted to hydrogen cyanide, making it potentially dangerous and lethal when ingested. The weight of your body and the number of cherry pits ingested play a major role in the severity of the poisoning. Eating too many cherry pits may also be fatal.
If you experience symptoms such as nausea, abdominal cramps, wheezing, dizziness, tingling sensation in the mouth, difficulty breathing, and/or swelling of lips, tongue, or throat after consuming cherries, you may be allergic to them. Report to a licensed physician immediately if any of the above-mentioned symptoms persist.
Conclusion
Cherries are rich in vitamins A, C, and E and phenolics such as anthocyanins. They are categorized as sweet and sour and are extensively used in various foods, especially jams, juices, condiments, and baked goods. The antioxidant and anti-inflammatory properties of cherries offer numerous health benefits such as improved cardiovascular health, pain alleviation in gout and arthritis, mood elevation, muscle endurance and recovery, diabetes, and cancer. Cherries are generally safe to consume, but avoid swallowing cherry pits as it can be dangerous to your health.
Frequently Asked Questions
Do cherries help you lose belly fat?
There is a lack of research that suggests cherry consumption directly reduces visceral fat, but it can help in managing weight loss.
How many cherries should you eat a day?
Cherries are healthy, and there is no upper limit to their consumption. You can have as many as you like according to your daily calorie intake. However, eating too many cherries may cause some side effects like an upset stomach or diarrhea.
31 Sources
Articles on StyleCraze are backed by verified information from peer-reviewed and academic research papers, reputed organizations, research institutions, and medical associations to ensure accuracy and relevance. Read our editorial policy to learn more.
The following two tabs change content below.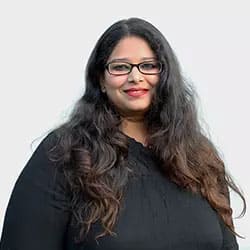 Annie Jangam is a Molecular Biologist with 7 years of research experience in Rice Functional Genomics and Nutrient Signalling with International Publications in Abiotic stress, Nitrogen, and G-protein signaling. She specializes in writing on Health and Wellness. She has been an avid reader since childhood and is passionate about stories that help decipher life and its meaning. She believes in Human Rights for all and that one should "love others like we love ourselves."