14 Best Benefits Of Cowpeas (Lobia) For Skin, Hair And Health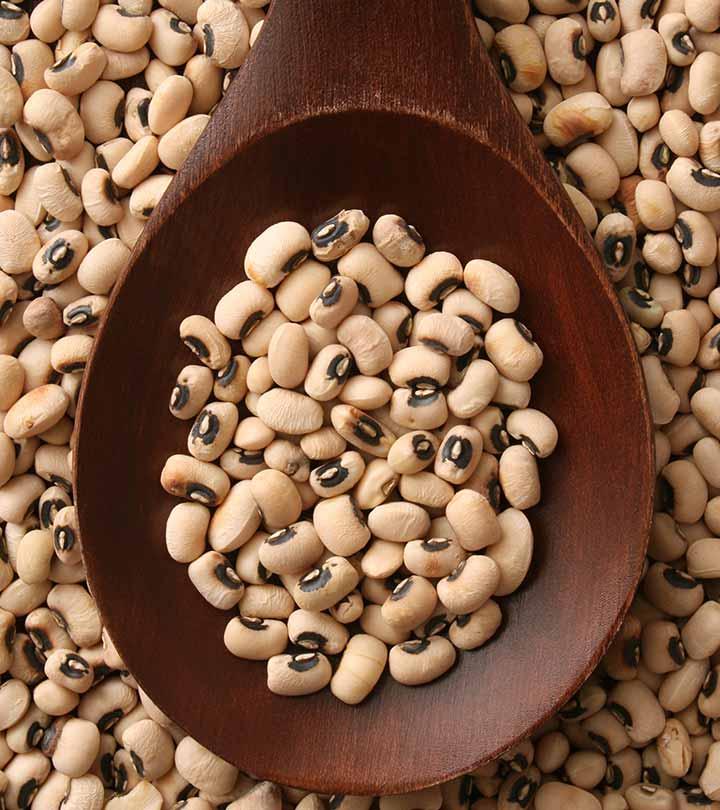 Cowpeas, unlike their name, are a variety of beans and not peas. Also known as black-eyed peas or southern peas, these are oval in shape with a black eye spot on each. Usually available in different varieties of colors like creamy white, red, black, brown, etc, these are highly nutritious and add a rich fleshy taste and texture to your meals! Due to its high tolerance of heat, drought, and loose sandy soil, these can be commonly grown and found in dry, arid regions of Asia and Africa.
Cowpeas, just like other beans and legumes, are highly nutrient-dense and provide you with many essential vitamins and minerals! They not only help you feel full and satiated with a nutritious meal every time, but are also good for your hair and skin health as well! To help you know more about cowpeas, their benefits, and how you can include them in your meals, we have summed it all up for you in the following sections!
Health Benefits of Cowpeas:
Check out here some of the top cowpeas benefits for your health.
1. May Help To Maintain Standard Cholesterol Levels
Cowpeas can keep our cholesterol level remarkably low. It is an excellent source of soluble dietary fiber and protein, which play a significant role in decreasing the amount of bad cholesterol present in the plasma of our blood. They also contain steroid compounds called phytosterols. These are very effective in maintaining the standard cholesterol levels in our body (1).
2. May Improve Blood Lipid Profile
The glycemic index of cowpeas is also quite lower than many other foods. A number of researches have proved that a low-glycemic-index-diet is extremely beneficial for our blood lipid profile. Hence, it is another way through which the beans can keep our blood cholesterol under control (2), (3), (4).
3. May Remove Free Radicals
Cowpeas, especially the creamy white, light brown, black and red ones, are loaded with antioxidant agents – vitamin A and vitamin C. Therefore, consumption of these beans may help to get rid of detrimental free radicals, which can eventually stop the growth of cancerous cells (5).
4. May Regulate Blood Sugar Levels
Being high in soluble fiber, cow pea works as a great solution for diabetic conditions. Research suggests that it may help to regulate blood sugar levels and lower the risk of diabetes mellitus (6).
[ Read: Effective Herbs For Diabetes ]
5. Treats Cardiovascular Ailments
Research suggests that the secondary metabolites flavonoids present in cow peas may be effective in treating various cardiovascular issues, though further studies are warranted (7). By including the veggie in your regular diet, you can easily cut down the risks of developing several heart diseases (8).
6. Lignin Content In Cowpeas May Keep Fatal Diseases Away
Another good component found in cowpeas is lignin. It is basically a group of phytoestrogens that keep a number of fatal diseases like cancer (some specific types), stroke, hypertension, osteoporosis, etc. at bay (7). However, further research is warranted to establish the association between cowpeas and lowered risk of some fatal diseases.
7. May Help To Treat Stomach and Pancreatic Problems
Very few foods are capable of dealing with spleen, stomach and pancreas related problems like cowpeas. They can tone these organs properly and facilitate their functions. In addition, these beans can calm the working of the bowel in your body (9).
8. May Help With Urination & Bowel Related Conditions
Cowpeas may be useful in eliminating urination problems, such as uneasiness or obstructions. Leucorrhea or abnormal vaginal discharge may also be managed by eating cowpeas regularly (9).
9. Good for Weight Loss
Like other beans, cowpeas are a low-fat, and low-calorie food, which is extremely beneficial for weight loss. The sodium content of the vegetable is also very low. Moreover, cowpeas are absolutely cholesterol-free. All these make the item a great nutritious option for overweight people to shed off excess weight and slim down (10).
[ Read: Superfoods For Weight Loss ]
Benefits of Cowpea for Skin
10. Delays Signs of Aging
As mentioned earlier, cowpeas are rich in antioxidants. They contain vitamin A and vitamin C, which are two most beneficial elements for our skin. Both of these can prevent our skin cells from getting damaged by free radicals. They can repair our skin and rejuvenate it accordingly. The anti-oxidative properties of cowpeas also remove various symptoms of aging like wrinkles, spots, etc. As a result, we get smooth, healthy and glowing skin (5), (11), (12).
11. Keeps Skin Healthy
The high protein content of cowpeas is also very good for our skin. It accelerates the process of skin repair and helps in keeping it healthy (7), (13).
Benefits of Cowpea for Hair
Check out the benefits of cowpeas for your healthy hair.
12. Offers Health & Shine to Hair
Being an excellent source of antioxidants, cowpea is quite effective for our hair too. From maintaining the health of our tresses to making them shiny, these small beans can do almost each and everything.
[ Read: Niacin Uses ]
13. Fights Hair Loss
Cowpeas work as a great solution for hair loss (7), (14). If you are suffering from the problem of frequent hair loss, increasing the intake of cowpeas can help you fight against it significantly.
14. Boosts Hair Growth
With the help of cowpeas, you can also facilitate the growth of your hair to a great extent. The vegetable is high in protein, which is one of the most vital components of our hair. So, regular consumption of it can boost the amount of protein in our body and help our hair grow faster.
The benefits of cowpeas can be attributed to their beneficial nutrients. If included regularly as a part of the diet, cowpeas help maintain cholesterol levels, improve blood lipid profile, regulate blood sugar levels, and help in treating cardiovascular ailments. They even help manage stomach and pancreatic problems and conditions related to the urinary tract and the bowels. These peas also benefit the skin by reducing the signs of aging. Try including cowpeas in your diet to reap the array of benefits they offer.
Frequently Asked Questions
Are cowpeas acidic?
Yes. Cowpeas have a low pH value and are acidic.
Can cowpeas be eaten raw?
No. Cowpeas are usually eaten boiled or roasted.
Do cowpeas cause bloating?
Consuming cowpeas may cause abdominal discomfort and bloating for some people (15).
Sources
Articles on StyleCraze are backed by verified information from peer-reviewed and academic research papers, reputed organizations, research institutions, and medical associations to ensure accuracy and relevance. Read our editorial policy to learn more.
The following two tabs change content below.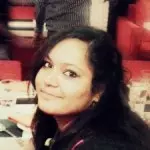 Tanya is an ISSA certified Specialist in Fitness & Nutrition. She specializes in writing articles on ingredients that benefit skin,...
more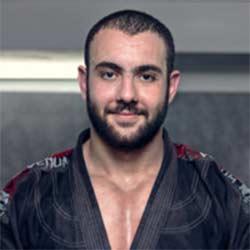 Reda Elmardi is a registered dietician, certified nutritionist, and certified strength and conditioning specialist trainer. He has more than 10...
more