8 Benefits Of Eating Bitter Gourd During Pregnancy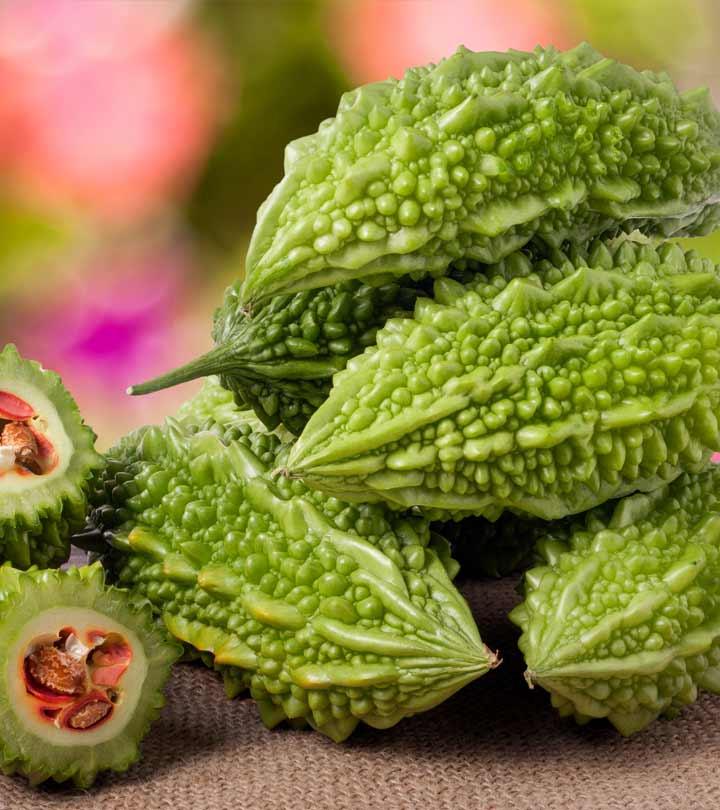 Bitter gourd is also known as balsam pear or bitter melon across the world. This medium-sized vegetable has a distinct bitter taste but is considered a very important inclusion in one's diet due to its amazing properties as a natural medication. The bitter gourd is used as a natural drug all over South-East Asia.
But there has always been a doubt if bitter gourd, like many other vegetables or fruits like papaya or pineapple, is safe during pregnancy. Over the ages, there has been a controversy over the side effects related to eating bitter gourd during pregnancy. The properties of bitter gourd point to a definite advancement of health, if it is regularly eaten. But these pungent vegetables can sometimes cause uterine bleeding and other side effects during pregnancy. Given below are some advantages and risks of eating bitter gourd in pregnancy.
Benefits of Eating Bitter Gourd during Pregnancy
Check out here what are the benefits of eating bitter gourd during pregnancy.
1. High Folate Content
Folate is a vital requirement for pregnant women. This mineral helps in keeping the new born safe from the possible neural tube defects. Bitter gourd contains a very high amount of folate. It contains one quarter of the daily requirement of this mineral in pregnant women.
2. High Fiber Content
This vegetable is packed with fiber and it gives you a sense of satisfaction. It decreases your food cravings for high-calorie food or junk food. This vegetable helps you remain slim even during pregnancy.
[ Read: Benefits Of Beetroots During Pregnancy ]
3. Curbs Disgestive Track Disorders
The two important problems faced by most of the pregnant women around the world are constipation and haemorrhoids. The fiber content of bitter gourd helps in lessening these problems.
4. Anti-Diabetic
Bitter gourd has anti-diabetic properties and you must consume it every day. The nutrients like charantin and polypeptide-P help in fighting the gestational diabetes during pregnancy!
5. Anti-Oxidant
Bitter gourd contains vitamin C which is an antioxidant and helps the pregnant women fight against harmful bacteria. It also helps in building the immunity of the expecting mothers.
6. Regulates Bowel Movement
This vegetable can also help in promoting peristalsis that later helps regulating the bowel movement and the digestive system of the pregnant women.
7. Great Source Of Nutrients Needed By The Foetus
Bitter gourd is a great source of some vitamins and minerals. It contains Iron, Niacin, potassium, pantothenic acid, zinc, pyridoxine, magnesium and manganese. It can easily be called a super vegetable as it plays a vital role in the growth of the foetus.
[ Read: Vitamins And Minerals For Faster Hair Growth ]
8. Source Of Other Nutrients
This vegetable also contains other vitamins and minerals like riboflavin, thiamine, Vitamin B1, B2, B3 etc. and it is a rich source of calcium and beta carotene.
Risks of Eating Bitter Gourd During Pregnancy
Causes Toxicity: Bitter gourd consists of alkaline components like resins, quinine, saponic glycosides and morodicine. These are some of the substances that spread toxicity in the human body. This toxicity can lead to stomach pain, nausea, and dimness of vision, vomiting, redness on face, diarrhoea, extreme salivation and weakness of the muscles in pregnant women.
Excess Consumption Can Cause Stomach Related troubles: Diarrhoea, cramps in abdomen and other stomach problems can occur if a pregnant woman consumes bitter gourd in excess.
Causes Sensitivity In Some: The seeds of bitter gourd contain vicine that can cause symptoms of favism in some sensitive beings. The red arils found in the seed are toxic for children. Therefore, this is not a favored vegetable for pregnant women.
Pre-Term Labour: Bitter gourd can also lead to some troublesome uterine activities that can actually lead to a pre-term labor in most women.
Bitter gourd if eaten for the first time can cause cramps in abdomen, gastritis, and other such stomach related diseases.considered good or bad for any normal diet. But pregnancy is a time which is special. Pregnant women must always consult their gynecologist before choosing their diet, especially when including an item they have not eaten before.
Hope you liked our post on eating bitter gourd during pregnancy. It's always best to keep on the safe side of diets and eat carefully. So you have never tried eating bitter gourd before, don't try eating bitter gourd during pregnancy. Have a safe and healthy pregnancy!
Recommended Articles:
The following two tabs change content below.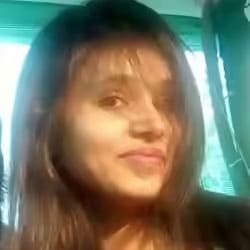 Jyotsana Rao is an engineering graduate from NIT, Nagpur, who discovered her love for writing during her undergraduate days. She is passionate about writing about everything related to beauty - makeup, fashion, hairstyles, skin care, or hair care. When this social media junkie isn't stalking the world of fashion and glamour, she loves spending her time traveling.