Benefits Of Echinacea And How To Make Echinacea Tea
Also known as the American coneflower, echinacea is a popular herb that is primarily used to boost immunity and fight cold. If you think you are up for a disaster during the winters and the rainy season, echinacea is there to rescue you. Well, there are several other benefits of this herb. So, why wait – scroll down!
Table Of Contents
How Does Echinacea Work?
The herb contains a mix of potent substances that possess antimicrobial and pro-immune properties. The most important group of substances in echinacea is the phenols, which are special compounds that control the activities of enzymes and cell receptors. The result is protection from infections and radiation damage (UV). Phenols also have antioxidant properties that contribute to good health.
Echinacea also contains alkylamides, another set of important compounds that offers immune-stimulant, anesthetic, and antimicrobial properties.
Though echinacea is available in various varieties, three of its species are used for their herbal benefits. These include Echinacea angustifolia, Echinacea pallida, and Echinacea purpurea.
Let's now look at the benefits of echinacea.
What Are The Benefits Of Echinacea?
1. Boosts Immunity
Echinacea increases the number of white blood cells that fight infections. Though there is less information on the link between echinacea intake and treatment of colds, studies have shown that the herb can boost the immune system (1).
Another study also shows how echinacea can be as effective as Tamiflu (an antiviral medication used to treat and prevent influenza) in decreasing the length of flu (2).
A few studies show that echinacea can cut the risk of a cold by as much as 58 percent. Interestingly, the herb was also found to reduce the duration of the cold by 1 ½ days.
Some research also shows that echinacea may help treat bronchitis and sore throat. In various animal studies, echinacea had profound effects on the immune cell number (3). The herb stimulates innateas well as adaptive immunity.
2. May Aid Diabetes Treatment
Echinacea can prevent blood sugar spikes and keep the glucose levels under control in diabetic and prediabetic individuals (4). And in case you are hypoglycemic, it can also keep your blood sugar levels from plummeting. Taking echinacea tea or popping in the supplement may aid diabetes treatment (on top of the conventional medications).
3. Fights Inflammation
One Canadian study tells us how regular intake of echinacea can fight inflammation (5). Other studies also show that echinacea can help improve uveitis, a form of eye inflammation. Even people who have inflammatory arthritis can benefit from consuming echinacea tea.
4. Lowers Blood Pressure
The high amounts of anti-inflammatory and antioxidant compounds in echinacea can help lower blood pressure, as per preliminary studies (6).
However, we need more research in this regard. So, do consult your doctor before using echinacea for this purpose.
5. Treats Infections
Studies show that echinacea (especially the purpurea species) can be used as a remedy for urinary tract infections and other infections of the upper respiratory tract. As the herb strengthens immunity, it works well in preventing infections. This can be attributed to the antimicrobial and antiviral properties of echinacea.
Research also shows how taking echinacea, in addition to using an antifungal cream, can help in the treatment of vaginal yeast infections (7).
6. May Be Beneficial During Pregnancy
Stress during pregnancy can make the mother's body more vulnerable to infections and weaknesses. But thanks to the anti-inflammatory and antioxidant effects of echinacea, this herb can be of help.
Quite interestingly, some studies have shown echinacea to be safe during pregnancies (8).
But other studies that state the contrary too – echinacea might influence fetal development in pregnant women and lead to complications (9).
There also is unclear information with respect to the safety of echinacea during breastfeeding. Hence, please consult your doctor before taking echinacea if you are pregnant or breastfeeding.
7. Treats Herpes
Thanks to the ability of echinacea to fight infections, you can now get relief from herpes. Anecdotal evidence suggests that taking echinacea can help reduce the frequency and severity of herpes.
As we know, echinacea boosts the immune system, and this can also help treat cold sores. It can fight the herpes simplex virus that is responsible for a range of infections.
8. Can Treat Acne
Echinacea can fight acne by reducing the inflammation induced by the acne bacteria (10). Taking echinacea tea thrice a day can help.
These are the ways echinacea can benefit you. There are different ways to take echinacea. But one common way is to take it as tea.
How To Make Echinacea Tea
It is a simple process. You can purchase dried echinacea root* (in tablet form or as dry leaves) at any drugstore or herbal store. Or you can even procure it online at Amazon or Walmart.
*We recommend you check the species too – if you are going for E. Purpurea, then you may use the flowering tops, and if you are going for E. angustifolia or E. Pallida, you may use the roots.
Add two teaspoons of the powder (crush the tablet or leaves) into your favorite tea diffuser.
Steep the powder for 2 to 3 minutes in about 8 ounces of boiling water.
Remove the echinacea infusion and allow the water to cool.
You can add a few drops of honey if desired.
To treat any acute symptoms in adults, you may take 5 to 10 g of the herb in 250 ml water decocted (in case of root) or infused (in case of leaf/root) for 15 min, and drink 1 cup every 2 to 3 hours. You can adjust the frequency as per body size.
To treat chronic symptoms in adults, you may follow the same process but can take 1 cup three times per day. But for chronic symptoms, we suggest you visit a doctor and limit your treatment to echinacea.
And talking about dosing…
You can have 300 mg of dry powdered extract, 0.25 to 1.25 mL of liquid extract, 1 to 2 mL of tincture, or 5 to 10 grams of dried root tea. Just ensure you don't use echinacea for more than 8 weeks at a time to avoid immune suppression.
Low dose for the root: 200 mg twice a day / Acute high dose: 1,000-1,500 mg herb every 2 to 3 hours
Low dose for the tincture: 2 ml twice a day / Acute high dose: 3 ml of liquid tincture every 2 to 3 hours
But for the ideal dosage, we recommend you consult your physician.
And ensure you take echinacea in the recommended dosages to avoid complications.
What Are The Side Effects Of Echinacea?
Possible Issues During Pregnancy And Breastfeeding
Though echinacea might have some positive effects, research is limited. Hence, avoid use during these periods.
Echinacea might influence the immune system, thereby aggravating autoimmune conditions like multiple sclerosis, lupus, and rheumatoid arthritis.
Do not use echinacea for children under 12 years of age (unless a doctor or a nutritionist suggests otherwise) due to possible allergic interactions.
Echinacea can react with caffeine, medications that are changed by the body and liver, and immunosuppressants. So, you need to consult your doctor if you are taking medication.
Conclusion
No matter what the weather, your immune system is always under attack. And this is why echinacea can be a great addition to your routine.
Tell us how this post has helped you. Simply leave a comment in the box below.
References

The following two tabs change content below.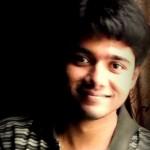 Latest posts by Ravi Teja Tadimalla (see all)