6 Health Benefits Of Edamame You Must Know Edamame (immature soybeans) is a staple snack often found in East Asian cuisines. These beans contain no cholesterol and are low in calories. They are an excellent source of protein and offer many health benefits. They also are gluten-free and can be eaten without processing.
Does the rich nutritional profile of edamame help improve cardiovascular health? What role does it play in regulating blood sugar levels or decreasing cancer risk? In this article, we explore the health benefits of edamame, its nutrition facts, and the potential side effects. Keep reading.

What Is Edamame?
Edamame beans were first cultivated in China about 7,000 years ago. These green immature soybeans are available in two forms — beans and pods. Unripe soybeans are sweeter and can be added to salads or soups. They are easy to cook and sold frozen, fresh, or in the pod. Edamame is a staple side dish in Japan.
Scroll down to know more about the nutritional profile of edamame.
Nutrition Facts Of Edamame
According to the U.S. Department Of Agriculture, a cup (155g) of frozen edamame contains (1):
| | |
| --- | --- |
| Calories | 188 |
| Protein | 18.4g |
| Fat | 8.06g |
| Carbohydrate | 13.8g |
| Fiber | 8.06g |
| Iron | 3.52 mg |
| Copper | 0.535 mg |
| Manganese | 1.58 mg |
| Thiamin | 0.31 mg |
| Riboflavin | 0.24 mg |
| Folate | 482 µg |
Edamame is high in protein and helps maintain optimal health. Here are the health benefits of edamame.
Health Benefits Of Edamame
1. May ImproveCardiovascular Health
Studies state that foods rich in soy protein lower cholesterol. The bioactive compounds in soybeans may help reduce the risk of cardiovascular diseases (2). A study by Veterans Affairs Medical Center, Lexington, on laboratory animals found that consuming soy protein decreases serum cholesterol levels (3). Soy products are high in vitamins, fiber, minerals, and polyunsaturated fats that help improve cardiovascular health (4). Soy isoflavones may also help prevent atherosclerosis (buildup of fats on the artery walls) (5).
2. May RegulateBlood Sugar Levels
Soy isoflavones and proteins may help regulate blood sugar levels (6). Thus, taking soy products may reduce type 2 diabetes risk. A study by Physicians Pharmaceuticals, Inc., USA, found that foods low in glycemic index (GI) values, like soy products, may control blood glucose and insulin levels (7). However, more studies are needed to understand this benefit of edamame in humans.
3. May Have Anti-Cancer Potential
Isoflavones in soy products, like genistein, have antioxidant properties that prevent the growth of prostate cancer cells. Thus, isoflavone-rich foods may reduce the risk of prostate cancer (8). A review published in Nutrients suggests that taking unfermented soy products may also reduce prostate cancer risk (9). Besides, taking a high dose of isoflavones may lower the risk of breast cancer too (10). However, more studies are warranted to understand this benefit of edamame.
4. May Reduce Menopausal Symptoms
A review published in the Journal of Medicinal Food suggests that soy isoflavone intake may help menopausal women (11). A pilot study showed that women who had isoflavone-rich food for 12 weeks reported fewer menopausal symptoms (12). Another study on 51 women saw rates of hot flashes and night sweats drop by 57% and 43% respectively. They received 60 mg of isoflavones daily (13).
5. May Reduce Bone Loss
Consuming traditional and whole soy, including edamame, may help reduce bone loss risk (14). A study by the National Institute of Health and Nutrition, Japan, found that soy isoflavones may have beneficial effects on bone loss (15). However, more research is warranted in this regard. As for postmenopausal women, a study found that isoflavone phytoestrogen genistein reduces bone loss (16).
6. May Improve Cognitive Function
Soy isoflavone supplements may improve cognitive function and visual memory in postmenopausal women (17). They may also slightly benefit people with Alzheimer's disease, though more thorough studies are warranted (18). The folate in edamame may act as an anti-depressant (19).
7. May Help Reduce Weight
Consuming soy proteins and their isoflavones may help reduce weight. A review published in International Journal of Medical Sciences suggests that soy proteins have a beneficial effect on obesity (20).
8. May Reduce Skin Cancer Risk
As per animal studies, the genistein (soy-derived isoflavone) in edamame may help improve skin elasticity and reduce skin cancer risk (21). However, more studies are needed to prove this claim.
Now that you know the health benefits of taking edamame, here are three simple edamame recipes you can try in your kitchen.
3 Simple EdamameRecipes To Try
1. Edamame Dip
What You Need
Frozen edamame – 1 bag (12 ounces)
Extra virgin olive oil – 3 tablespoons
Peeled garlic cloves – 2
Juiced lemon – 1
Fresh basil or cilantro – 1 tablespoon (optional)
Salt and pepper – to taste
Pita chips, crackers, and/or veggies – for dipping
Process
Add frozen edamame to a pot with boiling water.
Cook until tender, for about 5 minutes.
Save about ½ a cup of the cooking water and drain the rest.
Add the cooked edamame to a food processor with olive oil, garlic cloves, and lemon juice.
Process the mixture, slowly adding some of the reserved cooking water until the dip reaches its desired thickness.
Add basil or cilantro (if using) and some salt and pepper.
Continue to process until the mixture is smooth.
Transfer it to a serving bowl and serve with pita chips, crackers, and/or fresh vegetables.
2. Edamame, Cranberry, AndFeta Salad
What You Need
Frozen shelled edamame – 2 cups
Extra virgin olive oil – 1 tablespoon
Dried cranberries – 2 cups
Crumbled feta cheese – 1 cup
Freshly grated pepper – to taste
Process
Defrost edamame in the microwave and allow it to cool completely.
Toss edamame and cranberries together with olive oil and pepper until combined.
Add feta cheese and stir gently.
Refrigerate until ready to serve.
3. Edamame Hummus
What You Need
Shelled edamame – 1 ½ cups
Tahini – 1/3 cup
Extra virgin olive oil – 3 tablespoons
Lemon juice – 1/3 cup
Roughly chopped garlic – 1 (medium)
Fine-grain sea salt – ½ teaspoon
Lightly packed fresh cilantro leaves – ½ cup
Water – 2 to 4 tablespoons
Sesame seeds – for garnish (optional)
Process
Combine tahini, lemon juice, olive oil, garlic, and salt.
Process the mixture for about 1½ minutes in a food processor or high-powered blender.
Add cilantro and process for about a minute until the mixture is smooth.
Add half of edamame, two tablespoons of water, and process for a minute.
Scrape down the bowl and add the remaining edamame. Process until the hummus is thick and smooth (about 1 to 2 minutes more).
If your hummus is too thick or chunky, drizzle1 to 2 tablespoons of water. Run the food process or until it reaches the desired consistency.
Taste and add more salt if the hummus doesn't taste good yet.
Scrape the hummus into a small serving bowl. If desired, lightly drizzle olive oil over the top and sprinkle additional cilantro leaves and a few sesame seeds.
These are some easy and delicious recipes of edamame. But some people may be allergic to edamame. It also may cause some side effects. Scroll down to know in detail.
Avoid Edamame If You Have Soy Allergy
Edamame is considered safe for most people. However, people with soy allergies should not eat edamame. These allergies are common in infants and children (22). Some people may experience diarrhea, stomach cramps, and constipation (23). However, research is limited in this aspect.
If you are allergic to soy foods, try eating lima beans, green peas, and fresh fava.
Conclusion
Edamame beans are rich in protein and have fewer calories. Their rich nutritional profile offers multiple health benefits. Consuming edamame helps reduces the risk of cardiovascular diseases and improves cognitive function. It may also reduce the risk of prostate and breast cancers. Make it a point to try out the recipes listed above. However, avoid taking soy foods if you are allergic to them. Consult your doctor in the case of an emergency.
Sources
Articles on StyleCraze are backed by verified information from peer-reviewed and academic research papers, reputed organizations, research institutions, and medical associations to ensure accuracy and relevance. Read our editorial policy to learn more.
Recommended Articles
The following two tabs change content below.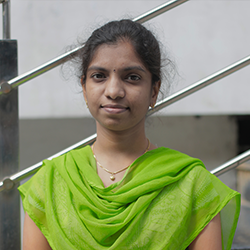 Sindhu Koganti is a Biotechnology graduate and has been in the writing field for over 4 years now. She specializes in writing on Health and Wellness. She has hands-on experience in writing articles and press releases on Life Sciences and Healthcare, Food and Beverages, and Chemicals and Materials. When she's not writing, she loves watching movies and listening to music. She also enjoys traveling.