Evening Primrose Oil: Fights Acne, Relieves Menopause Symptoms, And More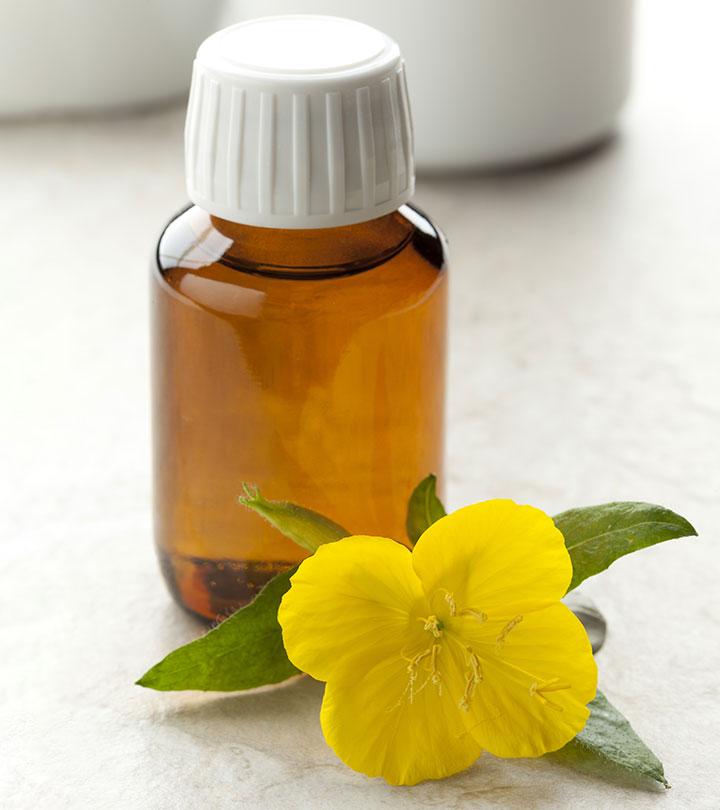 Evening primrose oil is made from the seeds of a flower native to North America. Its most popular uses include acne treatment and relieving menstrual symptoms.
GLA (gamma-linolenic acid) is the most active component of evening primrose oil. GLA is an essential omega-6 fatty acid found in plant oils.
Evening primrose oil is not an essential oil that can be used for aromatherapy. It is one that can be consumed orally, and the benefits it offers are unparalleled.
How Does Evening Primrose Oil Work?
Native Americans have been using the oil to treat bruises and hemorrhoids. It is also used as a treatment for wounds, sore throat, and gastrointestinal issues.
It also works well for treating chronic inflammation and a host of other problems (1).
These therapeutic effects of the oil are attributed to its omega-6 fatty acids and how they impact the body's immune cells. Apart from GLA, linoleic acid is another important component of the oil (1).
There are many ways the oil can benefit human lives. The science behind how it works is all the more fascinating. Let's look at it in detail in the next section.
What Are The Health Benefits Of Evening Primrose Oil?
1. Treats Acne
How EPO (evening primrose oil) can help treat acne is interesting. The oil does this by balancing the body's fatty acid ratio.
The GLA in the oil has a role to play here. As your body breaks down GLA, it creates another compound called DGLA (dihomo-gamma-linoleic acid). An increase in DGLA levels in your body indicates reduced inflammation (2). This can work as an ideal treatment for individuals with acne.
EPO can also keep the skin from getting too dry – which is one side effect of most acne medications (3).
In another study, the use of EPO had improved skin parameters in healthy adults (4).
The best way to use EPO for acne treatment is through supplements (we will cover more about supplements in a later section of this post). In case you are recommended against the use of these supplements (especially for children or pregnant women), please go for topical EPO after consulting your doctor.
2. May Delay Premature Aging
There is little research to support this benefit. One study showed that an antioxidant mixture containing EPO helped reduce wrinkles in participants (5).
The study focused on wrinkles caused by severe UVB radiation. EPO may also work for wrinkles caused by other factors. However, more research is warranted.
EPO also helps treat pigmentation. It achieves this by inhibiting the functioning of certain enzymes (including tyrosinase). This effect can be attributed to the linoleic acid in the oil (6).
3. May Help Relieve Eczema
In a study, individuals with eczema who received oral EPO saw great improvement in their condition. They observed an overall reduction in the inflammation of their skin. The percentage of the body affected by eczema had also come down (7).
Other studies have been inconclusive. Certain research on the efficacy of EPO in treating eczema did not show any positive results (neither did it cause any adverse effects) (8).
Though EPO seems to be a possible treatment for eczema, we suggest you check with your doctor before using the oil for this purpose.
If the doctor gives you the green signal, you can apply 1 ml of 20% EPO to the affected areas. Do this daily for up to four months.
4. May Treat Symptoms Of Menopause/Premenstrual Syndrome
EPO fights inflammation. This property can help ease symptoms of menopause or premenstrual syndrome.
In a study, oral intake of EPO for six weeks had reduced the severity of hot flashes in the participants. The frequency and duration of the hot flashes also reduced (9).
Another study lists EPO as one of the few nonhormonal methods for treating these symptoms (10).
However, EPO might not be as effective in treating the symptoms of premenstrual syndrome (11).
A study shows that EPO may relieve symptoms of polycystic ovarian syndrome (12). Supplementing with vitamin D and EPO for 12 weeks had improved PCOS symptoms.
5. May Help Induce Labor
Evening primrose oil can make the cervix soften and thin out (13). The linoleic acid found in the oil can trigger a prostaglandin response within the body.
Most of the labor-inducing experiences from EPO are anecdotal. A study states the lack of sufficient data confirming the oil's effectiveness in inducing labor (14).
However, please avoid the oil during pregnancy as it might induce undesired labor. Also, consult your doctor about the use of this oil during pregnancy and breastfeeding.
6. May Promote Heart Health
The anti-inflammatory properties of EPO may help lower blood cholesterol levels. In rat studies, treatment with EPO also improved their electrocardiogram patterns (15).
More studies on the efficacy of EPO in boosting heart health are going on. If you are already on any other medication, inform your doctor, and exercise caution.
7. May Aid Weight Loss
The possible anti-obesity properties of EPO come from its GLA content. One study stated that GLA had reduced weight gain in formerly obese individuals. The study involved 50 obese women consuming 890 mg of GLA daily (16).
8. May Help Prevent Osteoporosis And Arthritis
Elderly Caucasian South African women with osteopenia or osteoporosis, when treated with a mixture containing EPO and fish oil, showed improvement in their bone mineral density (17).
The GLA in EPO can also produce mild improvements in rheumatoid arthritis (18).
Taking five 500 mg capsules of EPO a day may help treat rheumatoid arthritis (19).
9. May Improve Nerve Health
The linoleic acid in the oil helps prevent nerve conduction deficits (20).
In a study, evening primrose oil was used to treat dysfunction of the sciatic nerve (21).
10. May Improve Symptoms Of Multiple Sclerosis
The intake of EPO improved cognitive function and vitality in individuals with multiple sclerosis. The oil also reduced the pain and fatigue associated with the condition (22).
The anti-inflammatory properties of the oil can be attributed to these effects.
The GLA and linoleic acids in the oil also prevent the synthesis of prostaglandins. This further contributes to the beneficial effects of EPO (22).
In another study, those taking EPO regularly experienced improvements in a wide range of symptoms associated with multiple sclerosis. A daily supplement of 4 grams of the oil can also improve blood flow in the capillaries (23).
11. May Help Treat Diabetic Neuropathy
A combination of EPO and vitamin E can be effective in treating diabetic neuropathy. Both the GLA and linoleic acids in the oil are important components of the neuronal cell membrane (24).
Rat studies showed that EPO caused a significant decrease in myelin (the sheath around nerve fibers that enhances nerve connectivity) breakdown (25).
12. May Boost Hair Health
We need more research to determine whether EPO can boost hair health or not. But an ingredient in the oil, arachidonic acid, may promote new hair growth and strengthen existing hair shafts (26).
Since EPO may also treat atopic dermatitis, it may be a potential treatment for conditions like dandruff or scalp psoriasis. More research is warranted, though.
Evening primrose oil might be a new entrant to your kitchen shelf, but it would be a worthy addition. The oil is a safe alternative to most OTC medications, especially for treating skin conditions like acne.
However, there are a few aspects of the oil that can be a cause for concern. If you plan to use the oil regularly, you must know what they are.
Does The Oil Have Any Side Effects?
Not a lot of research has been done on the long-term safety of evening primrose oil or its supplements. Hence, it may cause certain side effects that you must be wary of.
May Increase Risk of Bleeding
EPO can increase bleeding. This can cause problems during surgery. Hence, stop taking the oil at least seven days before a scheduled surgery (27). The oil can also interact with drugs that cause blood thinning – including aspirin and clopidogrel.
The oil can lower the seizure threshold. Please avoid the oil if you are on anti-convulsant medications (28). The oil can also interact with drugs given for treating seizures or more severe cases like schizophrenia.
Conclusion
Evening primrose oil is not an essential oil. It is one that you can ingest or apply topically and enjoy some wonderful benefits. The biggest concern (which also could be a benefit) is its purported ability to induce labor.
You can otherwise use this oil regularly to improve your health and appearance. Share your experiences and feedback with us by leaving a comment in the box below. We look forward to hear from you.
References
Recommended Articles:
The following two tabs change content below.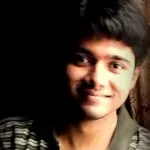 Latest posts by Ravi Teja Tadimalla (see all)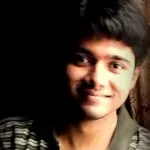 Ravi Teja Tadimalla
Ravi Teja Tadimalla is an editor and a published author. He graduated from SRM University, Chennai, and has been in the digital media field for over six years. He has a Professional Certificate in Food, Nutrition & Research from Wageningen University. He considers himself a sculptor born to chip away at content and reveal its dormant splendor. He started his career as a research writer, primarily focusing on health and wellness, and has over 250 articles to his credit. Ravi believes in the great possibilities of abundant health with natural foods and organic supplements. Reading and theater are his other interests.