21 Amazing Benefits Of Ginkgo Biloba For Skin, Hair And Health
Most of us depend on supplements for optimum health. There are several reasons that make supplements—herbal or nutritional, a preferred choice for people. One such widely known herbal supplement is Ginkgo Biloba. If this is the first time you heard of this name, wait till you discover its amazing benefits, and I bet you won't forget it. Shall we begin with Ginkgo Biloba benefits, then?
What Is Ginkgo Biloba?
Family—Ginkgoaceae
Origin—China
Other Names—Maidenhair, Silver apricot
Native to the lands of China, Ginkgo biloba is touted to be one of oldest species to grace planet earth. It is so old that it is considered as a 'living fossil'—a species that has successfully survived major extinction events that our mother earth has seen to date.
Does ginkgo biloba work? Also known as maidenhair, this tree has been used as a medicinal herb since time immemorial. Ancient China also used ginkgo herb as a source of food. Later, its usage became popular in Europe, Germany and other parts of the world.
The genus name 'Ginkgo' comes from the Japanese word 'gin kyo' meaning silver apricot. The species nomenclature, on the other hand, is made from joining Latin word 'bis' for 'two,' and 'loba' for 'lobed,' describing the shape of the leaves. Chinese refer to this herb as their 'silver fruit.'
Ginkgo biloba is mainly used in the preparation of medicines for conditions such as Alzheimer's disease, and reduced blood circulation to the body and brain. It is also used to treat mood swings, memory loss, and several other cognitive disorders.
The herb is transformed into tablets, capsules, and teas after which it is extensively used. Because of the discovery of various ginkgo biloba uses and advantages, it has become extremely popular in recent times. The leaves and seeds of the herb are mostly used for their different benefits.
Listed below are a few of the herb's valuable properties.
Why Should You Use Ginkgo Biloba
Skin Benefits
Hair Benefits
Health Benefits
Ginkgo Biloba Benefits For Skin
Your dream of achieving a flawless skin is just a herb away! Literally. Ginkgo Biloba might be less popular amongst the masses, but it is definitely a value addition to the world of skincare. How? Scroll down to know how to get the best benefits of ginkgo biloba for skin!
1. Anti-Aging Properties
Wrinkles, fine lines, and sagging skin are like those annoying guests who have already notified you of their date and time of arrival. You know they are going to come, but you aren't mentally prepared to welcome them.
Guests can be a little tricky and hard to get rid of, but thankfully this isn't the case with the signs of aging. Don't believe me? Try ginkgo herb and see for yourself.
How's ginkgo biloba helpful?
This herb is rich in antioxidants, a compound that feeds on the free radicals that cause wrinkles and other signs of aging. Gingko biloba is also very relaxing (1). Hence, it provides relief from stress—another reason behind the early appearance of wrinkles and fine lines.
There are many ways you can make use of Ginkgo biloba supplements, tea, or ever reliable face packs. Have a look:
You Will Need
1 tablespoon ginkgo biloba paste
1/2 teaspoon turmeric powder
1 teaspoon honey
1 teaspoon ginseng juice
What You Need To Do
1. Mix all the ingredients together to form a thick paste.
Apply this paste evenly on your washed face and neck.
Leave the mask on for 15 to 20 minutes and wash it off with lukewarm water.
Pat dry and apply your regular moisturizer.
Repeat this process twice a week for best results.
2. Works As A Natural Sunscreen
Though it's warm and inviting, being an unprotected host to sunshine can cause irreversible damage to your skin. Remember the sunburns, uneven skin tone, or worse—cancer?
That is why sunscreen is so popular! It helps you bask in all the warmth without harming your precious skin. But did you know that there's a natural alternative to that expensive branded bottle of sun-protection lotion?
Yes, ginkgo is a special herb, indeed!
Ginkgo Biloba is a natural sunscreen (2). It protects the skin from the harmful effects of the Sun. This is why you will find its extracts being used in many a sunscreen creams. You can make your own everyday sunscreen at home with a few essential oils and ginkgo biloba extract. This lotion is very easy to make and is well-suited for those with normal to dry skin. Take a look:
You Will Need
1 cup pure aloe vera gel
½ cup beeswax—grated
½ cup jojoba oil
1 teaspoon vitamin E oil
1 teaspoon Ginkgo Biloba extract
15 drops lavender or rosewood essential oil
A glass jar
Two plastic bowls—medium
What You Need To Do
Begin the process by combining aloe vera gel, vitamin E oil, Gingko Biloba extract, and lavender essential oil in a medium-sized plastic bowl. Set it aside. This will allow the mixture to come to room temperature, a step required for easy emulsification of the lotion.
Take another bowl and add beeswax and jojoba oil to it, Place this bowl in a big container and bring it to a boil. Stir occasionally. Put the bowl aside after the beeswax is completely melted.
Pour this second mixture into a blender and let it cool. Turn the blender to a low setting, once the wax is all cooled.
Add the aloe vera gel mixture to the blender on top of the beeswax mixture and blend them carefully on a low setting.
Blend them for 10 to 15 minutes. Keep stirring the mixture in between.
Transfer it to a clean glass jar for further use. Your handmade sunscreen lotion is ready to use!
3. Reduces Skin Inflammation
Inflammation caused by allergies and infections can be combated with the use of Ginkgo Biloba.
It contains strong anti-inflammatory properties that are quite helpful in bringing down the inflammation (3). Ginkgo Biloba works exceptionally well when used topically with ginger and turmeric.
You Will Need
1 tablespoon Ginkgo Biloba extract
1/2 teaspoon turmeric powder
1 teaspoon ginger juice
What You Need To Do
Mix all the ingredients to form a paste.
Apply this paste on the affected area and let it dry for 5 to 10 minutes.
Wash it off with regular water. Pat dry.
Use this paste twice a day to get instant relief from the painful inflammation.
4. Works As A Natural Cleanser
Finally, this impressive herb has natural cleansing properties making it a potent cleanser.
Applying ginkgo biloba on the skin can help get rid of the accumulated dirt, oil, sebum, and other impurities. It helps open the clogged pores, a common problem that comes with constant exposure to dirt and pollution. In fact, a number of skin cleansers already contain ginkgo extract for this purpose.
5. Prevents Skin Problems
Ginkgo Biloba is a rich source of Vitamin E and thus, prevents skin problems like scars, stretch marks, acne, patchiness, and pimples. It replenishes the skin and keeps it healthy and fresh.
Ginkgo Biloba Benefits For Hair
Apart from being an essential part of the skincare regime, ginkgo biloba can also be used to achieve long and healthy hair. Find out what are the best ginkgo biloba benefits for your hair:
6. Prevents Hair Loss
Constant hair fall is scary! It could make you literally pull your hair to find that one hair product that can reduce this problem.
But why opt for chemical compositions when you have a natural solution in the form of ginkgo biloba?
Seriously, the heartbreak that comes with the multiple loose strands attached to our comb can be avoided with the use of this potent herb.
Ginkgo Biloba can significantly reduce hair thinning. It has proved to be beneficial for male baldness of various types too. Used in combination with other herbal oils, ginkgo biloba is a natural way to prevent hair problems.
[ Read: Home Remedies To Treat Hair Thinning ]
7. Promotes Hair Growth
Say hello to long and healthy hair! Ginkgo Biloba extracts are used in hair oils and hair packs to make the hair strong and long. It is also used in hair treatments to make the hair healthy and shiny. It is usually used in combination with coconut oil, Grapeseed oil or jojoba oil.
Health Benefits Of Ginkgo Biloba
Now that we know how beneficial this herb is for the skin and hair, let's dive in to find out how it keeps you healthy.
8. Treats Respiratory Disorders
Bronchitis and asthma can be treated with Ginkgo Biloba (4). The biloba extract is found to be useful in the treatment of these respiratory diseases because of its strong anti-inflammatory properties. It effectively lowers the inflammation in the respiratory system by increasing the antioxidant activities in the trachea and lungs. Ginkgo biloba has also shown to have positive effects on the nerve functioning.
In addition to these uses, you can protect yourself from pollution and tobacco smoke with gingko biloba.
9. Brain Development
Here's a herb that helps in the proper development of the brain.
Ginkgo Biloba fights against Alzheimer's disease, memory loss, and other neural problems. Thus, it can be taken regularly by children, youth and elderly alike for an improved cognitive performance. Ginkgo is especially beneficial to tackle age-related brain troubles (5). In children, it is important to discuss its use with a healthcare professional.
Additionally, when taken along with antipsychotic drugs, ginkgo can help in the treatment of schizophrenia and other serious mental disorders. It is also known to improve the cognitive function in those who have multiple sclerosis. Again, its use with medications must be cross-referenced for proper dosing.
It also improves memory, concentration, and retention ability of children.
10. Protects The Eyes
Ginkgo Biloba is an effective tonic for those with poor eyesight. This herb is known to improve the blood flow in the eyes and protects the eyes from pollutants. It also prevents the onset of glaucoma i.e. very high blood pressure in the eyes (6).
The anti-inflammatory properties of ginkgo help eradicate the chances of free radical damage in the essential part of our eyes—cornea, retina and macula. This further assists in lowering the oxidative stress in the eyes. All these factors make ginkgo an essential herb for the elderly by reducing the risk of macular degeneration.
[ Read: Essential Eye Care Tips To Protect Eyes ]
11. Is Good For Your Heart
Heart problems, including high blood pressure, blockages, clotting of blood, etc., can be treated with the help of this plant (7).
Also, it balances cardiac functions, reduces capillary fragility, and protects the heart from various other problems.
If taking cardiac medications, discuss its use with your healthcare provider as it does have blood thinning capability.
12. An Energy Booster
Ginkgo Biloba charges up the body, literally! It replenishes lost energy levels, making you fit for the day ahead.
This herb contains strong anti-inflammatory properties. It hence reduces the potent oxidative stress in the system, purifies the blood and increases the blood flow in the brain, providing you with instant energy (8).
13. Improves Blood Circulation
As explained earlier, ginkgo enhances the absorption of oxygen and cleanses the blood. This also prevents the blood from becoming thick and reduces chances of blood clot formation.
Apart from being super effective in the purification of blood, it also regulates the flow of blood to the organs and body parts.
14. Helps Increase Concentration
Good news for those with a short attention span and poor concentration.
Several types of research show ginkgo's ability to combat cognitive decline and brain fatigue. It's also useful in treating a cognitive condition called cerebral insufficiency, which comes with symptoms such as confusion, chronically low concentration, fatigue, frequent headaches, poor physical performance, and mood swings.
All these concentration boosting powers of ginkgo biloba comes with its strong anti-inflammatory properties that help battle free radical damages and oxidative stress in the system, and also improves oxygen supply to the brain.
15. Fights Anxiety And Depression
Do you feel low all the time? Have no motivation to progress ahead in life? Are anxiety and frequent mood swings killing your quality of life? The chances are that you are suffering from depression. This disorder, while common, can even be fatal if left untreated.
Ginkgo biloba is known to benefit the body's ability to handle the stress elements by counteracting the effects of the uncontrolled production of stress hormones, such as adrenaline and cortisol (9).
Ginkgo biloba is also an adaptogen (10). It assists in raising the body's ability to cope with external disturbances quite naturally. Thus, ginkgo biloba is also given a unique place in the treatment process of seasonal depression, generalized anxiety disorder (GAD), social phobias, and panic attacks.
16. Reduces PMS Symptoms
Ah, PMS! The condition which affects many women's feelings and behaviors for half the month. Bad mood—Blame the PMS! Anger—Blame the PMS!
But relax, this devil can be calmed with the help of ginkgo biloba. No, I'm not kidding!
Several types of research show that ginkgo biloba can effectively fight symptoms of Pre-menstrual Syndrome (PMS), such as mood swings, anxiety, and fatigue (11).
17. Helps Prevent ADHD
Ginkgo biloba is found to be beneficial in the prevention and treatment of ADHD and dyslexia.
This is because this herb can improve the brain function by improving concentration, memory, and physical performance (12). Several studies have shown that ginkgo biloba might be able to reduce behavioral and physical symptoms in people with autism, making it a potential factor in the treatment of this condition.
18. Improves Libido
Ginkgo biloba is also used by those who have erectile dysfunction, lack of sexual desire and impotence. It enhances libido in both men and women (13).
This herb has positive effects on the hormones, in particular on the serotonin levels, making it an effective treatment for those experiencing an unsatisfactory performance in the bed. Ginkgo biloba also has the potential to dilate blood vessels, thus improving blood flow to the genitals.
19. Treats Headaches
Having ginkgo biloba tea is a good way to address frequent headaches. This herb also helps reduce the frequency and severity of the migraines, by dilating the blood vessels and increasing the blood flow in the brain. Having ginkgo biloba is an ideal way to combat stress, an important factor that can contribute to the frequency and severity of headaches (14).
20. Heals Hemorrhoids
This herb is also beneficial for those experiencing painful hemorrhoids. A topical application of ginkgo biloba on the anus and rectum helps relieve the swelling, inflammation, bleeding, and the pain in the area (15).
21. Fights Fibromyalgia
When taken with CoQ10, ginkgo biloba is shown to be effective in the treatment of fibromyalgia. This disorder of the nervous system is accompanied by a severe muscle pain, fatigue, headaches, anxiety, insomnia, and depression (16).
Now that you know what ginkgo biloba is used for and how good it is, let's take a look at its side effects.
A Word Of Caution
The herb is safe to use for adults and children alike, provided they are given the prescribed dose. An extra ginkgo biloba dosage might cause minor problems like nausea, vomiting, dizziness, indigestion, and cramps. But serious damages like heart stroke and semi-permanent allergies have also been observed. It also depends on whether the herb suits the individual's body and brings benefits to him/her.
There are a few precautions that need to be taken before using this herb as medication for it to work properly. Pregnant, breastfeeding women and women with a history of miscarriages should avoid the intake of this herb.
[ Read: Serious Side Effects Of Ginkgo Biloba ]
Ginkgo biloba can be listed as one of the golden herbs for its ability to effectively treat a number of cognitive and physical disorders, including depression, PMS, and erectile dysfunction. This herb is also a perfect solution to many skin and hair woes.
Hope you liked our post on ginkgo biloba benefits. So what are you waiting for? Use ginkgo biloba today and share your views with us!
Stay fit, stay healthy!
Recommended Articles:
The following two tabs change content below.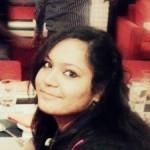 Latest posts by Tanya Choudhary (see all)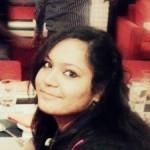 Tanya Choudhary
The one with a constant energy that can leave you awed, Tanya can jump around and talk for the whole day. If not found writing away the desired articles, she can easily be spotted glued to the youtube, eyes wide, spazzing over the perfection of her favorite singer. Functioning without music (Bollywood, Hollywood, Spanish, German, Korean, Chinese, Japanese, Thai and what not- Because music is music), and a big cup of tea is an impossibility for her. Ever heard of a totally weird soul that could go frenzy over the smell of a book, especially if it's a Dan Brown or Lee Child? Yep! That would be her.