Hazelnuts: Benefits, Nutrition, And Risks Hazelnuts belong to the genus Coryllus and the family Betulaceae (1). They are loaded with nutrients, healthy fats, vitamins, and antioxidants. They are not only delicious but also offer several health benefits. They help regulate blood pressure and blood sugar levels in the body. They promote heart health and reduce cancer risk. They can be eaten raw, roasted, or as a delectable spread. Keep reading to learn more about hazelnuts, their benefits, recipes, and potential side effects.
Health Benefits Of Hazelnuts
1. May Help Reduce Weight Gain
Hazelnuts are rich in monounsaturated fatty acids (MUFA) and bioactive compounds including tocopherol and phytosterols (1). Animal studies showed that hazelnuts in a high-fat diet significantly decreased body weight (2). In fact, they are also proven to improve the quality of diet for people who are obese or have insulin resistance (3). The fiber and protein content in hazelnuts may also keep you satiated for longer periods and help curb cravings.
However, more studies are warranted to establish a clear link between eating hazelnuts and a reduced risk of weight gain.
2. May Help Protect Against Cell Damage
Hazelnuts contain antioxidants like tocopherol (1). Antioxidants protect the body from free radicals that may otherwise damage cells. Bioactive compounds like tocopherol (vitamin E) help fight cell damage. They also may have anti-cancer effects (4). In a study, these nuts were linked to reduced oxidative stress in children (5). Including hazelnuts in your diet may also boost immunity.
3. May Help Lower Cholesterol Levels
Hazelnut antioxidants may help lower cholesterol levels (1). In a study, hazelnuts could lower cholesterol levels in individuals with high cholesterol (6). A hazelnut-enriched diet was also found to lower bad cholesterol (LDL) without reducing the levels of good cholesterol (7). This way, the nuts may also reduce the risk of obesity, diabetes, and cardiovascular disease. However, do consume hazelnuts in moderation as they are high in calories.
4. May Help Reduce Risk Of Cardiovascular Disease
Hazelnuts may support heart health by keeping cholesterol levels in check (7). The cardio-protective properties of hazelnuts can be attributed to their phytochemicals and phenolic compounds. These have been linked to a reduced risk of cardiovascular disease (CVD), coronary heart disease (CHDs), and stroke (1).
5. May Help Improve Insulin Sensitivity
Regular nut consumption (including hazelnuts) may help improve insulin sensitivity (8). In studies, individuals with metabolic syndrome showed improved insulin sensitivity after a daily intake of 30 grams of mixed nuts (15 g walnuts, 7.5 g almonds, and 7.5 g hazelnuts) (9). Lowering insulin sensitivity may help reduce the risk of type 2 diabetes. However, further research is needed to understand the role of hazelnuts in improving insulin sensitivity.
6. May Support Healthy Bowel Movement
Hazelnuts are a great source of dietary fiber. Dietary fiber improves digestion and the health of the gastrointestinal tract. It helps bulk up the stool, optimizes nutrient uptake, and supports a healthy bowel movement. It can also help treat acid reflux, ulcers, constipation, diarrhea, and hemorrhoids (10).
7. May Help Reduce Inflammation
Consuming hazelnuts may help ease inflammation as they are rich in antioxidants and anti-inflammatory compounds. A hazelnut-enriched diet in subjects with high cholesterol was found to lower inflammatory markers (11). However, more research is needed to validate these claims.
8. May Improve Sperm Count
Preliminary studies have reported that adding hazelnuts to one's diet significantly improves their total sperm count (12). The other parameters studied are sperm vitality, motility, and morphology (12). However, extensive research and more clinical trials are needed to understand this mechanism of hazelnuts.
In the following section, we will look at the nutritional profile of hazelnuts.
Hazelnut Nutrition
Although hazelnuts are high in calories, they are loaded with nutrients and healthy fats.
One ounce of hazelnuts contains (13):
Calories: 176
Total fat: 17 grams
Protein: 4.2 grams
Carbs: 4.7 grams
Fiber: 2.7 grams
Vitamin E: 4.2 grams
Thiamin: 0.2 grams
Magnesium: 45.6 milligrams
Copper: 0.5 milligrams
Manganese: 1.7 milligrams
Hazelnuts are rich in fiber. One ounce contains 11.2 grams of fiber. The nuts are also a great source of healthy fats like omega fatty acids and oleic acids. They also are rich in vitamin B6, folate, phosphorus, potassium, and zinc.
Apart from snacking on these nuts, you can also include them in your diet in various other ways. Keep reading to find out how.
How To Add Hazelnuts To Your Diet?
Hazelnuts may be consumed either naturally or roasted. Roasting improves their texture, flavor, or color depending upon time and temperature (1). People often eat hazelnuts as a snack or add them to salads. Ground hazelnuts can be incorporated into various recipes.
Hazelnut Recipes
Chocolate Hazelnut Spread
Your favorite breakfast spread does not need to be laden with sugar and palm oil. Try this simple but healthy hazelnut spread to satiate all your sweet cravings.
You Will Need
16 ounces of dry-roasted unsalted hazelnuts (about 3 cups)
1 teaspoon of kosher salt
1 ½ ounces of chopped dark chocolate (70% cocoa or higher)
1 teaspoon of pure vanilla extract
Process
Place hazelnuts, salt, chocolate, and vanilla into a blender.
Start at the lowest speed and blend the mixture for a minute.
Increase speed and blend about 1 to 2 minutes until smooth and creamy.
Store in an airtight container. You can also refrigerate this spread.
Looking for something healthy to munch between movie marathons? Candied hazelnuts are crunchy and chewy dessert bites. They are a perfect guilt-free indulgence
You Will Need
½ a cup of packed brown sugar
1 large egg white, beaten
½ a teaspoon of salt
½ a teaspoon of vanilla extract
¼ teaspoon of ground cinnamon
12 ounces of blanched or raw hazelnuts (about 3 cups)
Process
Preheat oven to 250° F.
Whisk the brown sugar, egg white, salt, vanilla, and cinnamon in a large bowl.
Add the nuts and toss to coat.
Spread nut mixture in a single layer on a parchment paper-lined baking sheet.
Bake at 250° F until crisp and toasted, for about 50 minutes. Stir every 15 minutes.
Remove from oven. Let it cool completely.
Store the nuts in an airtight container for a week.
Tiny bite-sized desserts are the rage now. Whip up these mini hazelnut tarts in a jiffy!
You Will Need
4.5 ounces of whole-wheat pastry flour
½ a cup of raw hazelnuts
1/3 cup of granulated sugar
¼ cup of unsalted butter, softened
2 tablespoons of canola oil
1 tablespoon of 1% low-fat milk
Baking spray with flour
½ a cup of chocolate-hazelnut spread (try our recipe from above)
3 ounces of 1/3-less-fat cream cheese
2 tablespoons of powdered sugar
1 ½ tablespoons of light cream
½ a teaspoon of vanilla extract
Process
Preheat oven to 350° F.
Pulse flour and ½ a cup of raw nuts in a food processor until finely ground.
Beat the granulated sugar, butter, oil, and milk at medium speed with a heavy-duty stand mixer until well combined, for about 90 seconds.
With the mixer on low speed, slowly add the flour mixture and beat until just combined.
Divide the dough evenly between 2 (12-cup) miniature muffin pans coated with baking spray
Press the dough into the bottom and up sides of the cups.
Bake until golden brown, for 12 to 15 minutes.
Cool on a wire rack for 5 minutes. Carefully remove the crusts from pans.
Process spread cream cheese, powdered sugar, cream, and vanilla in a food processor until smooth. Spoon 1 ½ teaspoons of the filling into each tart crust. Chill for an hour. Top each crust with two candied hazelnuts.
While hazelnuts are beneficial, they may pose some risks. Let us understand more in the next section.
Risks And Considerations
Anecdotal evidence suggests that people with nut allergies should be cautious of including hazelnuts in their diet. Make sure you check if you are allergic to hazelnuts.
Consuming excess hazelnuts can lead to weight gain as they are high in calories. Eating hazelnuts in moderation is beneficial to health.
Conclusion
Hazelnuts are a good source of healthy fats, dietary fiber, and antioxidants. Consuming them regularly can help manage weight, and reduce the risk of cardiovascular disease, metabolic syndrome, and cancer. Hazelnuts are tasty and nutritious. You can have them as roasted snacks, or in salads, desserts, and breakfast spreads. However, be wary if you are allergic to nuts – as they may cause allergic reactions. Otherwise, consuming them regularly, but in moderation, is ideal.
Expert's Answers For Readers' Questions
Is it okay to eat hazelnuts every day?
Yes, you can eat hazelnuts in moderation (around 20) every day.
Do hazelnuts induce sleep?
Yes, hazelnuts contain tryptophan that may induce sleep. However, more research is warranted in this regard.
Are raw hazelnuts safe to eat?
Yes, raw hazelnuts are safe to consume.
Is Hazelnut good for skin?
Yes, hazelnuts are rich in fatty acids and vitamin E that may improve skin health.
Sources
Articles on StyleCraze are backed by verified information from peer-reviewed and academic research papers, reputed organizations, research institutions, and medical associations to ensure accuracy and relevance. Read our editorial policy to learn more.
The following two tabs change content below.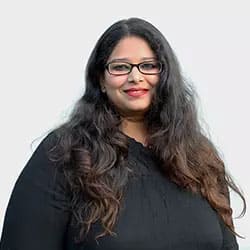 Annie Jangam is a Molecular Biologist with 7 years of research experience in Rice Functional Genomics and Nutrient Signalling with International Publications in Abiotic stress, Nitrogen, and G-protein signaling. She specializes in writing on Health and Wellness. She has been an avid reader since childhood and is passionate about stories that help decipher life and its meaning. She believes in Human Rights for all and that one should "love others like we love ourselves."