19 Amazing Benefits Of Herbal Tea For Skin, Hair And Health
"Come, let us have some tea and continue to talk about happy things" – Chaim Potok.
This quote sums up why tea is good for us. Tea is synonymous with long chats, relaxation and fun. In fact tea is actually indoor picnics for the Britishers. Closer home, chai, gupshup and fried snacks go hand in hand.
Unsurprisingly tea is also beneficial for our overall health. Keeping our body hydrated is no easy feat. It is very important to remember to keep drinking liquids to stay hydrated. Intake of liquids is not only helpful to keep skin hydrated and rejuvenated, but they can also help fight viruses and bacteria. Tea which is full of antioxidants and flavonoids can help you prevent various ailments.
Tea has been embraced wholeheartedly by the world and this has given rise to many variants of tea, especially herbal teas. Herbal teas taste great, provide hydration and are made with herbs that are specifically beneficial for the skin. They are your best choice in chilly winters.
What Are Herbal Teas?
Herbal tea, or tisane is any beverage made from the infusion or decoction of herbs, spices, or other plant material steeped in hot water, and usually does not contain caffeine (source wikipedia).
Herbal tea contains many medicinal properties that help to promote good health. You can consume herbal tea three to four times a day for effective remedies.
Quality is very important therefore you should do your homework before ingesting these teas. Skip teas with artificial flavors.
Some herbs may not suit everyone. Consult your doctor before taking these teas. Certain teas are not recommended during pregnancy and lactation. Here are few examples:
St John's Wort
Don Quai
Ginseng
Yarrow
Pennyroyal
Ephedra
Licorice Root
[ Read: Green Tea is a Rich Source of Antioxidants ]
Herbal Tea Benefits
Let us look at the top benefits of this wonderful gift of nature:
1. Cures Cold and Cough:
Herbal tea made with the "elder tree" herb is useful to cure cold and decongestant problems. This effectively clears the jammed nasal passages that cause cough and asthma. This is also useful to increase the temperature of the body to boost sweating and disable virus breeding in the body.
2. Improves Digestion:
Herbal tea also acts as a digestive aid. They help to reduce and breakdown the body fats in your digestive tract.
3. Fights Infections:
Herbal tea is the best remedy to cure early stage infection. Ginger herbal tea is a warm spice to lower the fever and boost the healing of an infection.
4. Anti- Inflammatory:
Herbal tea is considered an effective way to get relief from rheumatic aches. This also reduces the pains caused by the blood vessels widening. Arthritic patients can consume ginger tea to fight the pain.
5. Iron Boosting Powers:
Herbal tea contains large amount of mineral, iron, calcium and silica. The Iron content in the tea helps to manufacture RBC for more energy. Calcium and silica are considered the best for healthy bones, hair, nail and teeth. Nettle tea has the maximum iron content.
6. Treats Insomnia:
The Herbal tea made with camomile is an effective method to treat mild insomnia. They contain tryptophan (amino acid) that relaxes the body and helps in getting a good nap.
7. Strengthens Tissue Cells:
Herbal tea can make your tissue cells of the body stronger.
8. Anti Aging:
Herbal green tea is a rich source of antioxidants that lowers the aging process and prevents cell damage due to pollution and free radicals .
9. Soothing for the Stomach:
The fennel herbal tea contains anti-spasmodic properties, which is effective to relax the intestine muscles. This helps to get relief from stomach ache, constipation, colic and flatulence. They are also useful to digest the foods better.
10. Promotes Kidney Health:
Herbal tea helps to detoxify the kidney. This removes all the impurities from the kidney and promotes good health.
11. Nausea Buster:
This is an orthodox remedy to cure nausea and vomiting. Herbal tea is useful to break down the fats in your digestion system, which gives relief from nausea. In fact, pregnant women can get a lot of relief from morning sickness by drinking herbal teas. Make ginger tea by adding four or five slices of fresh ginger root to a cup of freshly boiled water .Aim for 2-3 cups maximum daily.
 [ Read: Benefits Of Chamomile Tea ]
12. Anti-Depressant:
Herbal teas act as mild antidepressants. They stimulate the chemicals in the brain to reduce depression.
13. Relieves Stress:
Herbal tea can calm the mind and relax the stress. This can also be useful in the case of anxiety and insomnia to help people sleep naturally, since this relaxes the body and mind. The process of taking a break and drinking tea itself is very calming. Chamomile tea is very soothing and is very effective in relieving stress.
14. Healing Properties:
Herbal tea contains healing properties that can be useful to heal ulcers, wounds, cuts and sores. Make chamomile tea for its healing properties.
 [ Read: How To Make Ginger Tea ]
15. Thyroid Regulation:
Herbal tea can help in the proper regulation of the thyroid. You need to flush the system and maintain a good diet. Teas help in detoxing and cleaning the system. Dandelion tea helps stimulate a low thyroid.
16. Brain Health:
Herbal tea gives you relief from nerve pain and strengthens the memory and brain functions.
17. Diabetes:
Bilberry Tea and Sage Tea helps to cure diabetes in patients not dependent on insulin. It cures type 2 diabetes and lowers blood sugar levels. They are also used to treat diabetic neuropathy.
18. Blood Pressure:
High blood pressure also affects organ systems like the heart and kidneys. Hibiscus herbal tea can lower the high blood pressure in a natural way without any side effects. This herbal tea doesn't contain any caffeine, but phenols and flavonoids that are good antioxidants.
Consume it two or three times in a day for a healthy life and maintained blood pressure.
19. Herbal Tea for Skin:
Herbal tea is useful to treat acne without any side effects. They can be taken orally and topically as drinking and rubbing the herbal teas on your skin. They can also be made into acne mask or added to a toner and cleanser.
Wash and rinse the skin with a mild cleanser. Cool and apply the brewed tea on your skin. Let it dry for 10 minutes and rinse off.
Soak a towel in the steeped tea. Keep the towel on the skin for 15 minutes. Rinse off and apply moisturizer.
Rooibos tea works best for acne treatment. It has antibacterial, antioxidant, and immune-modulating properties. These provide protection against free radicals and any harmful damage to the skin. Drink this tea at least 6 cups daily for best benefits.
Chamomile tea has many medicinal properties that can cure psoriasis, eczema and acne. They have antioxidant, anti-inflammatory and antibacterial properties to prevent and reduce acne.
You can also apply the chamomile tea on the skin to reduce acne-causing bacteria.
Add them as toner and cleanser to cleanse and reduce the acne, acne scars, pimples, swelling and redness.
Spearmint tea has antioxidant and antifungal properties that prevent oxidative damage on the skin. This reduces the acne-causing bacteria and treats acne. This stimulates the production of estrogens that reduces acne breakouts.
Green Teas are high in tocopherols, ascorbic acid, flavonoids, antioxidants, carotenoids and selenium. This is used for many acne remedies and good skin.
A few tips to get you started on your tea journey:
Ensure that you carve out time in your busy schedules for herbal teas.
Make it into an event. Light incense and listen to soothing music.
Pair your teas with cupcakes and biscuits and watch the worries melt away
Invite your friends over for tea parties
It is evident that herbal tea is definitely a healthy option for good health. So avail its numerous benefits and nutritional values. You can enjoy herbal teas any time to procure its various health benefits.
Recommended Articles:

The following two tabs change content below.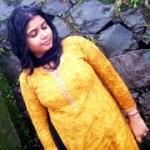 Latest posts by Jayshree Bhagat (see all)