19 Amazing Benefits Of Horsetail For Skin, Hair, And Health
Don't get confused by its unusual name. This 'living fossil' is called horsetail, but its various medicinal properties is what sets it apart from the 'horse's tail.' This perennial puzzlegrass can truly be trusted to take care of all our skin, hair and health woes. Still not convinced? Let me take you through the wonderful horsetail benefits. Are you ready?
What Is Horsetail?
Scientific Name—Equisetum
Origin—North America and Eurasia
Other Names—Puzzlegrass, Bottle-brush, Shave-grass, Scouring Rush, Pewterwort and Paddock-pipes
Equisetum, commonly known as horsetail, is a thin and sterile plant from the vascular plant family and is considered as a living fossil. It resembles alfalfa in appearance. The plant reproduces by spores instead of seeds like the usual plants.
Now, what's with the unusual nomenclature?
Apart from its close semblance to the said 'horse's tail,' this perennial herb also derives its common name from the English translation of its scientific name. Equisetum is a Latin mix of Equus (horse) and seta (bristle). Amazing, isn't it?
Horsetail is also known as Pewterwort because of its use in polishing wood and pewter work. Similarly, its another name Scouring Rush comes from the abrasive coating of silicates on horsetail's stems that is used to scour metal pots.
Ancient Greeks, Chinese, and Roman herbalists have been using Horsetail for its medicinal benefits for centuries. It is well known for its anti-inflammatory, antioxidant, healing, antiseptic, and antimicrobial properties, which makes it a very useful plant. Aside from multiple horsetail benefits for health, horsetail's leaves are used as a soft green dye, and the stem is used widely in the cosmetics industry, particularly in shampoos.
Absorption of silica is very rare among the plants that grow on Earth, but horsetail is an exception. Additionally, this herb also contains many nutrients including calcium, manganese, iron, saponins, flavonoids, tannins, caffeic acid esters, alkaloids, phytosterols, fatty acids, phenolic acids, glycosides, and aconitic acid.
Here are a few beauty and medicinal benefits of horsetail herb for which is has been extensively used since a long time.
Why Should You Use Horsetail?
Skin Benefits
Hair Benefits
Health Benefits
Skin Benefits Of Horsetail
I want fabulous, that is my simple request
All things fabulous, bigger and better and best
I need something inspiring to help me get along
I need a little fabulous, is that so wrong?
No, it isn't. We all deserve to be fabulous just like our Sharpey from High School Musical, whether it's about clothes, shoes, bags, or our skin. This is where horsetail comes into play. Here's how you can use this awesome herb to get a fabulous skin:
1. Carries Anti-Aging Properties
Tired of the untimely wrinkles and sagging skin?
Try using horsetail face pack.
Products claiming to provide anti-aging and anti-wrinkle benefits often contain horsetail as a key ingredient because of its ability to develop and maintain healthy connective tissues in the body. This is all due to the silica-absorption abilities of this herb, a mineral which helps form collagen (1).
Additionally, this herb also contains strong anti-inflammatory and antioxidant properties, which helps delay the aging process.
You Will Need
1 cup horsetail extract paste
What you Need To Do
1. Apply this paste evenly on your freshly washed face.
2. Let it stay for 20 minutes.
3. Wash it off using lukewarm water. Pat dry using a clean towel.
4. Use this pack twice a week, for two months straight for best results.
Note: Alternatively, you can make it a habit to have horsetail tea every morning for a tight and wrinkle-free skin.
2. Treats Acne
Having an acne prone skin is like stepping on a very dangerous front. Even a small change in weather or diet can bring you an uninvited guest (or guests), which will cling to you with no intention to leave.
Thankfully, cold diluted horsetail tea purifies the skin and is an effective remedy for a pimple and acne prone skin (2). It works amazing as a toner as well.
You Will Need
3 tablespoons diluted and cold horsetail tea
Clean cotton balls
What You Need To Do
Begin the process by thoroughly cleaning your face with water and mild soap.
Dab a clean cotton ball in the tea and apply it on the affected area. Do not press hard. You can apply this tea on your entire face as well.
Let it stay for 20 to 30 minutes.
Wash it off using normal water and pat dry with a clean and dry towel.
Repeat this process twice a week for best results.
3. Provides Nail Health
Pretty, healthy and flaunt-worthy nails can be achieved without spending a fortune on manicures. Look into your kitchen, and you will find something or the other, and if you can't, let me introduce you to the wonderful horsetail herb.
This herb is rich in minerals that can help if you have weak and brittle nails. They are also used to treat white spots in the nails. It is said that having horsetail tea and soaking the brittle nails into the horsetail infusion religiously may help strengthen and repair the nails (3).
You Will Need
2 teaspoons dried horsetail herb
1 cup boiling water
1 teaspoon lemon juice
What You Need To Do
For making the infusion, begin the process by steeping two teaspoons of horsetail herb into a cup of boiling water for about 10 minutes.
Let the mix cool down.
Soak your nails in the solution for about 20 minutes. Pat dry with a clean towel.
Mix extra virgin oil and lemon juice thoroughly. Apply this mixture on your nails evenly and wrap your fingers with a muslin cloth overnight.
Repeat this process three-four times a week for shinier and prettier nails.
Horsetail Benefits For Hair
Horsetail herb is known to cure a number of hair problems as well, including baldness and dandruff. Let's see some benefits of horsetail for hair:
4. Promotes Hair Growth
Horsetail is known to reduce baldness and to promote healthy hair growth.
This beautiful herb is taken as a supplement and also applied in various ways for healthy and natural growth of hair (4). You can go ahead and use the following method to see the effects on your own. Know here how you can use horsetail extract for hair growth.
You Will Need
1/2 cup horsetail herb
1 cup distilled water
What You Need To Do
Add half a cup of horsetail herb to a cup of distilled water and let it steep for an hour.
Strain the mix and use it as a hair rinse.
Use this hair rinse every time you take a head bath for a healthy hair growth.
Note: Horsetail extract can also be mixed with extra virgin olive oil or coconut oil and massaged regularly on the hair for healthy and dense hair growth.
5. Reduces Dandruff And Split Ends
Dandruff is another stubborn problem that knocks our doors every winter (for some even summers aren't spared). This forces us to use many anti-dandruff products including shampoos, oils, and other potions!
The presence of silica in horsetail makes it an effective cure to treat hair problems like dandruff and split ends (5, 6). This natural hair care product can make your hair look healthy and beautiful, with no side effects.
You Will Need
2 teaspoons horsetail extract
1 teaspoon extra virgin olive oil
What You Need To Do
Massage your hair and scalp with a mix of horsetail extract and extra virgin olive oil.
Leave it on for 15 to 20 minutes.
Wash it off using lukewarm water and mild shampoo.
Repeat this process twice a week to get rid of that stubborn dandruff.
Note: Alternatively, you can make use of horsetail oil for this purpose too.
6. Works As A Natural Conditioner
Who needs a market brand when you can condition your hair using herbal remedies?
Just like our precious horsetail herb.
Horsetail tea is a natural conditioner and can be used regularly as a rinse after shampoo to make hair soft and shiny. So say goodbye to dry, frizzy hair, and enjoy long luscious hair!
Health Benefits Of Horsetail
Beautiful skin and hair will stay a dream if the rest of your body remains unhealthy. But horsetail provides all around goodness and helps your body, inside and out!
7. For Kidney Health
Horsetail helps to cure kidney disorders and problems of fluid retention in the body.
Due to its amazing diuretic properties, horsetail herb aids in the removal of kidney stones naturally (7). Bladder infections and stones, incontinence and generic problems of the bladder can also be treated with horsetail herb.
Horsetail is also effective in cleansing the system by triggering the need for water in the body and regulating the flow of urine in the body. All you need is to have a cup of horsetail tea every day!
8. Helps Regulate Menstruation
Ladies, we introduce you to the best remedy for all your five-day woes!
Women facing irregular cycles or excessive bleeding during menstruation can consume horsetail supplements or extracts from horsetail to regulate their periods.
For irregular periods use this method:
You Will Need
1 tablespoon dried and minced horsetail herb
1 liter water
What You Need To Do
Boil a tablespoon of dried horsetail in one liter of water.
And have a tablespoon of this concoction once every two hours—if your periods are going severe.
Reduce the number to thrice a day when your periods start to normalize.
Note: For prolonged menstruation, have this concoction five to six times a day. But make sure, you don't drink anything other than this tea.
9. Strengthens Bones
Brittle fingers and weak bones can also be treated with horsetail plant naturally.
This herb is high in silica. Thus it's no wonder that horsetail is often recommended to those with weak bones, especially to repair bone tissues. Silica here helps fix calcium in the body so that it can store much more quantity of this essential mineral (8). And we all know how calcium is essential to repair bones, collagen, and other tissues.
Thus, you can trust horsetail herb in the treatment of osteoporosis.
10. Heals Wounds
Those who are quite prone to kitchen cuts and burns should always keep horsetail extract handy.
This extract can be directly applied to the skin to heal wounds and cuts. It has antiseptic properties that prevent dirt from infecting the body (9, 10).
Besides, you can make your own horsetail medicine for burns and cuts.
You Will Need
2 teaspoons dried horsetail herb
2 teaspoon mashed plantain
What You Need To Do
Grind the herb with mashed plantain till smooth.
Add water to form a smooth paste.
Apply this paste on the burnt or cut area. You can cover it up a gauze for speed healing.
11. Reduces Allergies And Rashes
Those with skin allergies can count on horsetail to give them some relief.
The anti-inflammatory properties of horsetail make it an excellent remedy for rashes caused by clothing and other allergies (11). It soothes the inflammation and fades away the marks.
12. Treats Respiratory Disorders
A finely made horsetail tea is known to cure a number of respiratory disorders, including a dry cough, bronchitis, as well as fever associated with cold and flu.
Have this wonderful tea twice a day for a speedy recovery.
Additionally, those suffering from nasal congestion can benefit from inhaling the vapors of a hot horsetail tea.
13. Cures Foot Conditions
Chinese herbalists entrust horsetail herb for all the foot conditions—be it athlete's foot, chilblains (caused due to the exposure to extreme cold or humidity that damages the capillary beds in the feet, causing inflammation, blisters, and redness), frostbite, or cracked feet.
You can use the following foot soak twice a week to improve the condition of your feet:
You Will Need
10 teaspoons dried horsetail herb
4 cups hot water
1 teaspoon extra virgin coconut oil
What You Need To Do
Add horsetail herb to water and let it infuse for 5 to 10 minutes.
Soak your feet in this for 15 minutes.
Pat dry and moisturize them with extra virgin coconut oil. Wear socks and keep your feet warm.
Note: It's best to use this method just before sleeping to give the method some time to work effectively.
14. Lowers Blood Glucose Levels
Here's good news for people with diabetes!
Several studies state that patients with Type II diabetes who take an oral dose of horsetail extract once a day see a significant drop in their blood glucose levels within two hours of taking it (12). Have horsetail capsules before every meal to keep your blood sugar level under control.
Note: Make sure you consult with your physician before using this herb.
15. Cures Canker Sores
Gargling horsetail tea is a good way to treat canker sores and several mouth related problems, like inflamed tonsils and bleeding gums.
Here's how you can make horsetail mouthwash at home:
You Will Need
1 teaspoon horsetail herb
1 cup water
What You Need To Do
1. Simply boil the herb in the water for 10 to 15 minutes.
2. Let it turn into lukewarm and then gargle with it.
3. Repeat the process two to three times daily for a fast recovery.
16. Treats Hemorrhoids
This amazing herb has strong anti-inflammatory and hemostatic properties which come as a blessing for those suffering from hemorrhoids.
Using horsetail herb may help alleviate the pain as well as decrease or completely stop the bleeding caused by piles (13). All you need is to have is a cup of horsetail tea before every meal. Just make sure you take a fiber-rich meal that minimizes the risk of constipation, and thus hemorrhoid pain.
17. Is Good For Memory
Misplaced your house keys yet again? Ah, blame it on bad memory.
Don't worry. Here's an herbal solution for all your memory related troubles—horsetail herb.
Researchers suggest that a severe lack of silica in the body may be the reason behind all that memory problems. And with a promising content of silica, horsetail immediately qualifies to be one of the memory boosters. It helps by strengthening the connective tissues in the brain, nerve cells as well as spinal cord.
Additionally, nicotine found in the horsetail is a known stimulant that stimulates our brain and nervous system. This awesome herb also has strong antioxidant effects that have often been linked to higher cognitive abilities. Therefore, it is suggested to have one or two horsetail capsules daily for better memory.
18. Boosts Immunity
Are you a victim of a weak immunity?
No worries, horsetail herb can protect you from a number of germs and disorders.
This herb has antiseptic, antibacterial and antiviral properties, which can protect our body from the invasion of foreign and unwanted pathogens (14). This comes in handy when you are wounded or are recovering from a serious illness. Horsetail boosts our immunity levels, keeping the infections at bay.
19. Aids Weight Loss
Horsetail tea is a good remedy for those who want to shed a few kilos quickly!
As an ultimate natural diuretic, horsetail can eliminate toxins from the body at an incomparable rate. This, in turn, helps speed up metabolism.
Nutritional Benefits Of Horsetail
As you are clear with what is horsetail good for, now let's get into its nutritional value of horsetail.
Basic Nutrition
Vitamins, minerals, dietary fiber, and sodium content for 2g (1piece) of Horsetail
Vitamin
Percent Meal Value
Vitamin A Retinol Equivalent
1.76μg
1.76μg
Vitamin E Alpha Tocopherol
0.1mg
2.2mg
Vitamin K
0.38μg
17μg
Vitamin B1
0mg
0.32mg
Vitamin B2
0mg
0.36mg
Niacin
0.04mg
3.48mgNE
Vitamin B6
0.01mg
0.35mg
Folate
2.2μg
80μg
Pantothenic Acid
0.02mg
1.5mg
Vitamin C
0.66mg
33mg
Vitamin A Retinol Equivalent
1.76μg
1.76μg
Other
Percent Meal Value
Total Dietary Fiber
0.16g
5.7g~
Mineral
Percent Meal Value
Sodium
0.12mg
~1000mg
Potassium
12.8mg
833mg
Calcium
1mg
221mg
Magnesium
0.66mg
91.8mg
Phosphorus
1.88mg
381mg
Iron
0.04mg
3.49mg
Zinc
0.02mg
3mg
Copper
0mg
0.24mg
Manganese
0mg
1.17mg
The calories in Horsetail per 2g (1piece) is 1 calorie. Horsetail is calculated to be 38 Cal per 100 grams making 80 Cal equivalent to 210.53g with 0.16g of mostly carbohydrates; 0.07g of protein; 0g of fat in 2g while being rich in vitamins and minerals such as Vitamin E Alpha Tocopherol and Folate.
A Word Of Caution
Horsetail is an excellent and effective way to cure most of the health problems we face today. But it is important to use this herb as per the guidance of a nutritionist or naturopath. This ensures the effectiveness of the product and prevents any side effects. Moreover, it is always safe to start with small doses first to ensure it is not causing any allergy in the body.
Here are a few horsetail side effects:
If you are on any other supplements or medication, it's better you consult your doctor before using Horsetail.
2. Those with a vitamin B deficiency or alcohol dependency should completely avoid horsetail because of the presence of thiaminase enzyme, whose overdose destroys thiamine (B1).
Avoid taking horsetail supplements if you are on nicotine patches (or are sensitive to nicotine), or are on diuretics or laxative drugs. This is because horsetail is highly diuretic and contains nicotine properties which may lead to overdose of these ingredients and can cause serious health problems like dehydration or hypokalemia
Pregnant, lactating moms and kids below the age of six should totally avoid horsetail because of its high nicotine content.
The most important fact—horsetail should only be used for a short period (two months at max in one go).
Consult a doctor if you face any adverse effects of this herb. Don't take any adverse reaction lightly and head to the clinic straight away!
Horsetail, as we have just learned, is an amazing herb with a cure for very skin, hair and health problems. It helps you achieve an acne and wrinkle free skin, dandruff free and healthy hair and can soothe burns, cuts, canker sores and many other serious diseases.
Hope you liked our post on horsetail benefits. Have you ever used horsetail herb? How was your experience? Do write in.
Stay fit, stay healthy!
Recommended Articles:

The following two tabs change content below.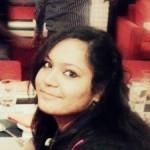 Latest posts by Tanya Choudhary (see all)