6 Benefits Of Kelp, Nutrition, Dosage, And Side Effects The health benefits of kelp are well-known. Remember those brown algae seaweeds included in your favorite sushi rolls? They are highly nutritious and are full of vitamins, minerals, antioxidants, and carotenoids. Kelp is known to regulate thyroid function, support bone health, help you lose weight, and help manage diabetes. In this article, we will share the health benefits of kelp, its nutrition profile, recipes, and any possible side effects. Keep reading.
What Is Kelp?
Kelp is a large brown alga seaweed related to the Laminariaceae family. It grows in shallow water (kelp forests) near coastal fronts. There are nearly 30 varieties of kelp, and you can consume it in raw, cooked, as a supplement, or in powder forms. It can taste salty or like a fresh oyster.
Kelp is loaded with a wide range of vitamins and minerals. Keep scrolling to learn what they are.
Kelp Nutrition Profile
According to the U.S. Department Of Agriculture, 100 grams of kelp contains:
 Calories:43 kcal
 Protein: 1.68 g
 Water: 81.6 g
 Fat: 0.56 g
 Carbohydrate: 9.57 g
 Fiber: 1.3 g
 Calcium: 168 mg
 Magnesium: 121 mg
 Iron: 2.85 mg
 Vitamin C: 3 mg
 Folate: 180 mcg
 Vitamin A: 6 mcg
These vitamins and minerals in kelp make it an excellent food choice to manage several health ailments. Scroll down to learn the benefits of kelp.
What Are The Benefits Of Kelp?
1. Regulates Thyroid Function
Did you know that at least 1,572 million people worldwide are estimated to be at risk of iodine deficiency disorders? Insufficient iodine intake affects the thyroid the levels of thyroid hormones. Kelp is a rich source of iodine, which may help regulate thyroid function. Since our body cannot produce iodine naturally, proper iodine intake is essential.
Iodine deficiency can lead to hypothyroidism and thyroid gland enlargement. A study conducted by the Sapporo Medical University found that 1-2 g of powdered kelp intake could restore thyroid function in patients with severe motor intellectual disabilities and with low iodine levels.
Research shows that short-term dietary intake of kelp increases TSH (Thyroid-Stimulating Hormone) levels. The recommended daily dose of iodine for healthy adults is 150 mcg.
Note: Be mindful of the dosage as excess iodine intake may cause adverse health effects.
2. Helps You Lose Weight
Kelp is rich in nutrients but low in calories and fat. It contains alginate (a type of carbohydrate) that reduces the protein activity in the pancreas that breaks down fats. This reduced fat breakdown leads to low absorption of fats in the gut.
A study conducted by the Institute of Immunopathology, Russia, on 151 non-diabetic, obese menopausal women found that fucoxanthin (carotenoid in the chloroplast of brown algae) promoted weight loss when used in combination with pomegranate seed oil. However, more studies are warranted to understand this benefit of kelp.
3. Supports Bone Health
Kelp contains fucoidans (polysaccharides found in cell walls of brown algae), which have the potential for bone repair. It promotes new blood vessels and osteoblasts (cells that form new bones) to help build bones.
Low molecular weight fucoidan helps prevent age-related bone loss. Also, kelp is a great source of vitamin K and calcium that help improve bone density and are crucial for bone development.
4. Helps Manage Diabetes
Kelp is a rich source of vanadium, which has been shown to suppress the enzymes involved in the development of diabetes and glucose production in mice. It has hypoglycemic effects that could potentially help manage type 1 and type 2 diabetes. The polyphenols extracted from two kelp species, Ascophyllum nodosum and Fucus vesiculosus, may help lower blood sugar levels. However, more research is needed to understand this benefit of kelp.
5. Reduces Risk Of Cancer
The presence of fucoidan in kelp helps reduce the risk of cancer, as shown in lab and mice studies Fucoidan has anti-cancer and immunomodulatory effects and may have inhibitory and protective effects against certain types of leukemia and lung cancer.
One study completed in a lab setting, published in the Journal of Cancer suggests that fucoidan inhibits the progression of breast cancer cells. The antioxidants and nutrients, such as vitamin C and carotenoids, in kelp have cancer-fighting properties. However, more research is required to ascertain the anti-cancer effects of kelp.
6. Has Anti-Inflammatory Properties
Kelp contains sulfated polysaccharide fucoidan that inhibits inflammation and oxidative stress in tests with mice. It can also block the inflammatory proteins like cytokines and TNF-alpha and reduce inflammation in advanced cancer patients.
One study conducted on mice by the Jeju National University, Korea, has found that brown seaweed supplementation inhibits the inflammatory signaling in adipose tissue cells (tissues the store energy in the form of lipids).
These are the health benefits of eating kelp. But how do you use kelp to reap its maximum benefits? Find out in the next section.
How To Incorporate Kelp In Your Diet
You will find kelp in different forms like dried kombu, pureed cubes, sheets, flakes, granules, and noodles. It is also available as pills, powder, and tinctures. You can have it fresh and dried or consume supplements. Here are easy options to include this nutrient-dense food in your diet.
 Toss dried kelp into your soups or stews.
 Add kelp powder to your smoothies.
 Use raw kelp noodles in salads and main dishes.
 Sprinkling dried kelp flakes to season your stir-fries.
In the next section, check out the daily recommended dosage of kelp.
What Is The Recommended Dosage Of Kelp?
If taking kelp via supplement, be sure not to take an amount higher than the manufacturer, or you may have increased risks of arsenic or iodine intakes that are above the recommended upper limit (1,100mg per day).
If you are wondering how to eat kelp, we have shared a few recipes in the next section.
How To Eat Kelp
1. Kelp Smoothie
What You Need
 1 cup of Atlantic sea farms kelp
 1 ½ cups of almond milk
 1 large bunch of kale
 1 tablespoon of honey
 1 cup of organic whole cranberries
 1 frozen organic banana
 ½ teaspoon of cinnamon
Process
 Add all ingredients to the blender.
 Puree until smooth and drink.
 2. Kelp Carrot Cake
What You Need
 ½ cup of Atlantic sea farms ready-cut kelp
 3 eggs
 8 medium-sized carrots (grated)
 1 teaspoon of baking powder
 1 teaspoon of baking soda
 2 ½ cups of all-purpose flour
 1 teaspoon of ground cinnamon
 ½ teaspoon of ginger
 ¼ teaspoon of nutmeg
 ¾ teaspoon of coarse salt
 ½ cup of granulated sugar
 3 sticks of unsalted butter
 1 cup of light brown sugar
 ½ cup of water
 2 teaspoons of pure vanilla extract
 2 cups of chopped pecans
Process
 Whip the butter and sugar until creamy.
 Add eggs to the mixture, one at a time. Keep whipping.
 Add vanilla, carrots, and water and mix well.
 Add all dry ingredients and half of the pecans and mix.
 Bake at 350°F for 30 minutes.
 Once it cools down, decorate with cream cheese frosting and the remaining pecans.
3. Kelp Salad
What You Need
 200 g fresh or soaked dried kelp
 3 chopped garlic cloves
 ¼ teaspoon of salt
 1 teaspoon of sugar
 2 tablespoons of light soy sauce
 1 tablespoon of black vinegar
 1-2 Thai chilies
 2 tablespoons of finely chopped scallions
 3 tablespoons of vegetable cooking oil
Process
 Roll the kelp and julienne it.
 Wash thoroughly in cold water to reduce the saltiness.
 Boil the julienned kelp for 2 minutes. Drain water and transfer to another bowl.
 Add light soy sauce, vinegar, scallion, chilies, and garlic.
 Heat vegetable oil and pour it over the salad, mix well, and enjoy!
Excess consumption of kelp may cause some side effects. Let's understand how it may affect your health.
Are There Any Side Effects Of Eating Kelp?
Consuming kelp in limited quantities is safe. Consuming it more than the recommended quantity may lead to thyroid hyperactivity, thyroid gland enlargement, heavy metal poisoning, and allergic reactions. It may also lead to hepatotoxicity (liver damage) and affect liver function.
Dried kelp may contain heavy metals, such as lead, arsenic, cadmium, and mercury, that can cause toxicity in the body.
In the rare case you are allergic, intake of kelp may lead to allergic reactions like anaphylaxis (acute allergic reaction), lower blood pressure levels, and cause breathlessness and nausea.
Excess intake of iodine-rich kelp may also interfere with thyroid replacement therapies., so be cautious if you are on thyroid medication.
The benefits of kelp are numerous. These benefits can be attributed to its beneficial nutrients. When included as a part of your regular diet, kelp can effectively regulate thyroid function, aid in weight loss, promote bone health, manage diabetes, reduce cancer risk, and fight inflammation. You can include kelp in your diet by sprinkling its powder on soups, stews, and smoothies or adding kelp noodles to your main course dishes. Try any of the recipes mentioned above with kelp to reap its benefits. However, do not overdose on it as it may trigger thyroid hyperactivity and hepatotoxicity.
Frequently Asked Questions
Does kelp help you sleep?
Possibly. Research has shown that triphlorethol A, a polyphenol in seaweeds, may have sleep-promoting effects (30).
Does sea kelp make you poop?
Possibly. Seaweeds contain polysaccharides that may stimulate digestion (31).
Key Takeaways
Kelp is a brown algae seaweed that tastes like fresh oyster and is slightly salty.
It helps regulate thyroid function, aids in weight loss, and reduces cancer risk.
You can add kelp to smoothies, salads, stir-fries, and soups.
Sources
Articles on StyleCraze are backed by verified information from peer-reviewed and academic research papers, reputed organizations, research institutions, and medical associations to ensure accuracy and relevance. Read our editorial policy to learn more.
The following two tabs change content below.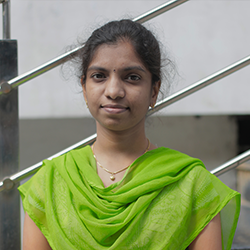 Sindhu Koganti is a health and wellness writer with over 5 years of experience. She has a bachelor's degree in...
more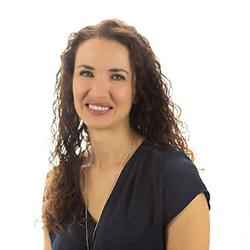 Jennifer is a Registered Dietitian and owner of First Step Nutrition in Calgary, Alberta. She has a BSc in Nutrition...
more