6 Amazing Benefits Of Mullein For Skin, Hair And Health
There is nothing like taking the goodness of nature and using it to improve your looks and well being. You can do just that when you use Mullein, an herbal plant loaded with health and goodness. This plant, along with its leaves and flowers, can do wonders for your skin and hair. It also has many other health benefits. In fact, mullein is a favourite among homeopathic practitioners, as it is used as an ingredient in many homeopathic preparations.
Also called the great mullein, this plant is found extensively in most parts of Asia and Europe. You also can find it growing in the Himalayan region. Because of its many health benefits, mullein has found its way into North America. The maturing months for the plant are July and August when the plant gets covered with fragrant flowers. Even the leaves have a sweet fragrance just like the flowers. This would explain why the flowers and leaves are used in certain alcoholic beverages! They help to enhance the flavour of these drinks.
Mullein Benefits for Skin
1. Treat Most Skin Disorders:
Would you like soft, silky skin? Who wouldn't, actually? Well, just use mullein oil and be the proud owner of silky smooth skin! This oil is made from the mullein flowers and has antiseptic properties. The oil can remove disease-causing germs and pathogens from your skin. This is the reason why the oil is used to cure many skin-related disorders.
2. Your New Antiseptic:
Mullien can be used as an antiseptic on open wounds and minor burns. You heard it right! Just make a paste of the flowers and apply it on wounds, burns and cuts, not only will it give you a soothing effect, it will also help cure the wound sooner than most over the counter drugs. . The paste also has the ability to clear up skin infections, such as ringworm.
[ Read: 6 Benefits Of Green Tea For Hair Loss ]
3. Mullien for Winter Woes:
Did you know that this paste can even help to heal frostbite? Now, you never have to worry if you head out without your gloves in winter!
Dry skin is the bane of cold winter months. But you no longer have to worry about dry, itchy skin. Just use a paste of mullein leaves and let them hydrate your skin deeply. These leaves work as a natural moisturizer. In fact, if you or your loved one suffers from eczema, the paste can help reduce the symptoms of this itchy skin condition.
Mullein Benefits for Hair
4. Bid Goodbye to Dull Hair and Hair Woes:
Modern lifestyle means problematic hair. Thanks to the smoke and pollution, many people complain of dull hair and scalp problems. You can get respite from these issues if you use extracts made from mullein flower. These extracts can keep your scalp and hair healthy.
5. Helps Eradicate Dandruff:
Are you suffering from dandruff? Forget about those over the counter products. Use mullein extract instead and get rid of the dandruff and the accompanying scalp irritation.
6. A Fragrant Conditioner:
Rough and coarse hair can be made soft and manageable. Here is the secret – use mullein extract on your hair! Not only will it make your hair silky smooth, it will also help to get rid of split ends. This is because the extract is rich in vitamins, namely B1, B5 and B12. These vitamins have been proven beneficial for hair health and growth.
A rinse made from mullein flowers can deep cleanse your hair and scalp. It will go one step further and help to enrich your natural hair colour.
Mullein Benefits for Health
This wonderful plant also comes with several health benefits. Mullein extract has the ability to cure lung diseases, such as whooping cough, bronchitis and tuberculosis. There is some evidence to show that the extract can be beneficial if you are suffering from pneumonia too. Because of mullein's ability to cure respiratory-related disorders, some people suffering cold inhale the smoke from mullein leaves. It is claimed that the smoke can clear stuffy nose and ear congestion.
Mullein flower extract can be useful for the following health issues:
Colds and coughs
Ear aches
Flu
If you suffer from migraines or arthritis, you can soak mullein leaves and flowers in olive oil. Apply this oil on the affected areas to get instant relief.
 [ Read: How To Make Onion Juice ]
Nutritional Benefits with Mullein
There are still more benefits linked to this amazing plant. Mullein is rich in many vitamins, such as vitamins D, B2, B5 and B12. So it can help in maintaining your bone health and also facilitates better absorption of calcium. The B vitamins can help stabilize your hunger patterns and facilitate weight loss. If you are looking to lose weight, brew a cup of mullein tea and drink it every day.
Mullein also is a powerhouse when it comes to minerals, flavonoids and choline. You can get your daily dose of magnesium by consuming mullein tea.
[ Read: Prepare Aloe Vera Juice ]
Various online shops sell Mullein tea leafs and Mullein oil. You can also avail the goodness of Mullein through many of the homeopathic medicines available. Do consult a doctor before you consume these though!

The following two tabs change content below.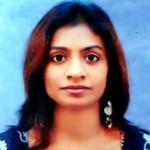 Latest posts by Maanasi Radhakrishnan (see all)