8 Amazing Benefits Of Nag Champa Essential Oil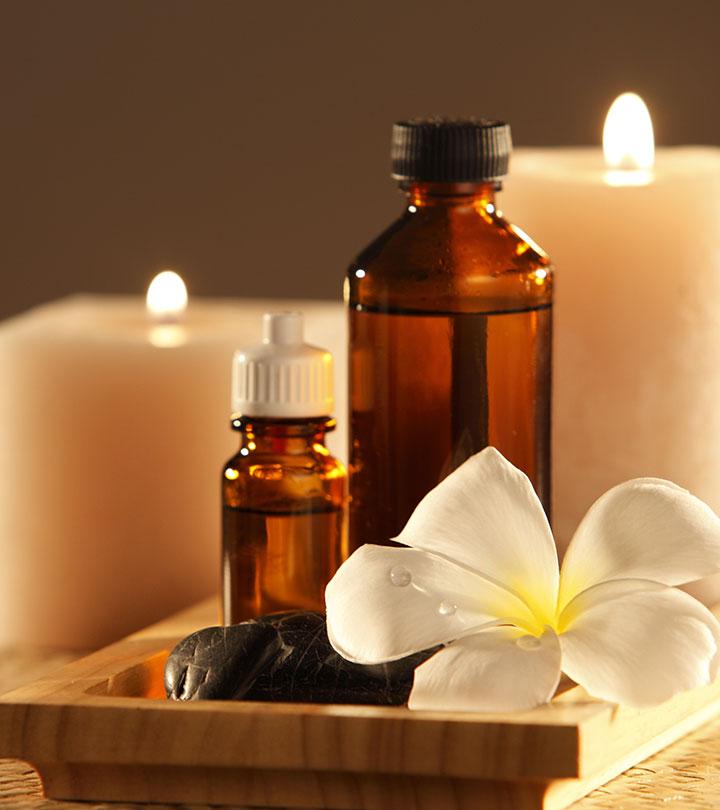 Have you ever passed by a bunch of Champa flowers, and stopped and looked at them in awe? Yes, these pretty flowers are a pleasant sight. But, did you know that the oil derived from these flowers can actually uplift your mood and act as a stress buster?
It is the Nag Champa Essential oil we are talking about. Would you like to know more? Please read this post!
Nag Champa Essential Oil – An Overview
There are so many pleasing and enchanting essential oils in the market, but one that stands out amidst the batch is the Nag Champa Essential oil. It has a unique, heavy yet fascinating aroma that has made the oil and the products made from it popular worldwide. There are several ingredients that are used in the making of this scented oil, and the base is made of Champa flowers.
As a matter of fact, the evergreen plant that blooms the Champa flower is considered sacred and is cultivated mostly in India (1). The other ingredients that are used to make this aromatic oil are sandalwood, black pepper, Cinnamon and Halmaddi (one type of resin). The original formula of this sacred oil remains with the ancient Buddhist and Hindu monasteries in Nepal and India, respectively. However, you can find the essential oil in many shops and online stores nowadays.
[ Read: Benefits Of Frangipani Essential Oil ]
Uses Of Nag Champa Essential Oil
The usage of Nag Champa oil has spread to many arenas of life. People from all walks of life can benefit from its use. The oil is used to make aromatic incense sticks, fragrant candles, soaps, and sprays.
Below listed are the major uses of Nag Champa oil:
1. In Temples And Other Places Of Religious Worship
The aroma of Nag Champa oil is heavy yet sweet. It is majorly used in places of religious worship in India. This is owing to its calming effect   on the mind. The fragrance helps in making the devotees calm and focused on the prayer and religious activities happening in such places. The heavy aroma lingers in the temples and other places of worship for a long time and creates an aromatic ambiance that befits the nature of such places. You can also burn Nag Champa incense sticks in the prayer room of your house.
2. As Room Freshener
If you use sprays made with Nag Champa essential oil, there will be no need to use any other room freshener. Its heavy, lingering aroma overpowers bad odors and other unwanted smells for a long time. The added benefit is that you will be able to evade the chemicals used in artificial and OTC room fresheners.
3. As A Stress Buster
Nag Champa oil has a fragrance that helps relax your nerves (2). So, when you are stressed or return home from work tired, using this oil based products can be useful. You can burn Nag Champa incense sticks in your room or use the oil as a diffuser in your bedroom. It works as an excellent aromatherapy product.
 4. Helps In Focusing
While performing certain tasks like driving, reading or meditating, you may find several distractions affecting your mind. This makes continuing your work tedious. Burning Nag Champa incense in the room can be helpful. The aroma helps your mind relax and focus on a specific thought or work (3). It is especially helpful when you practice meditation. The benefits are evident when you want to study and find distracting thoughts haunting your mind.
5. Good For Skin Health
You can get relief from various skin related problems by using Nag Champa essential oil and the soaps made from it. The oil is made using sandalwood, which is beneficial for human skin. It works as an insect repellent and antiseptic agent on the skin. Sandalwood's anti-inflammatory properties work well on skin problems. With prolonged use, you may see improvements in your skin texture, and rashes, if any, will disappear.
6. Use As A Sachet
Where burning incense stick or spraying is not possible, such as in the interior of a car, you can use Nag Champa sachets. These sachets can also be kept inside wardrobes and in room corners.
7. Use As A Gift
Apart from using it for household and religious needs, you can definitely use Nag Champa essential oil and products made from it as exotic gifts. Friends or colleagues will be delighted to get this as a gift. The aroma has a mix of various fragrances to suit the varying tastes of people. It will be much better than gifting commercial perfumes.
8. Use As Natural Aphrodisiac
While it is not exactly used as an aphrodisiac, Nag Champa oil has the fragrance of sandalwood in it. This aroma appeals to the amorous self of both genders. After bathing with Nag Champa based soap, you may find that stimulating your partner is easier.
Tips To Get The Best Results From Using Nag Champa Oil And Its Products
The aroma of Nag Champa is powerful, earthy and sweet – all at the same time. However, its heaviness can turn out to be a little overpowering at times, especially for kids or those with respiratory issues. When you burn Nag Champa based incense sticks at home, ensure there is an option for proper ventilation. Burning the sticks in closed rooms can make the atmosphere overpowering and rather uncomfortable for some people.
You need to be careful while buying Nag Champa essential oil or soaps, sticks and sprays made from the oil. Now that various online shops are selling such products, you need to keep eyes open for the ingredients. Authentic Nag Champa oil does not have any chemical or artificial fragrance in it. However, for making soaps, a number of herbs are added. If necessary, compare a few such shops and read user reviews before placing an order online.
Nag Champa oil has more benefits than many know, and it is not expensive as well. Bring home this essential oil and infuse in your household a sense of calm!
How did you like this post? Do tell us by commenting in the box below.
Recommended Articles
The following two tabs change content below.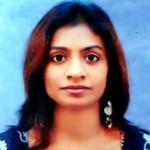 Latest posts by Maanasi Radhakrishnan (see all)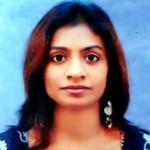 Maanasi Radhakrishnan
I have been an ardent book lover since childhood. I have always had a penchant to writing, and enjoy simplifying the most complex of ho-hum subjects and making them interesting reads!When not writing, I also enjoy travelling, and particularly wish to trot the globe someday!