10 Amazing Benefits Of Neem Paste On Your Skin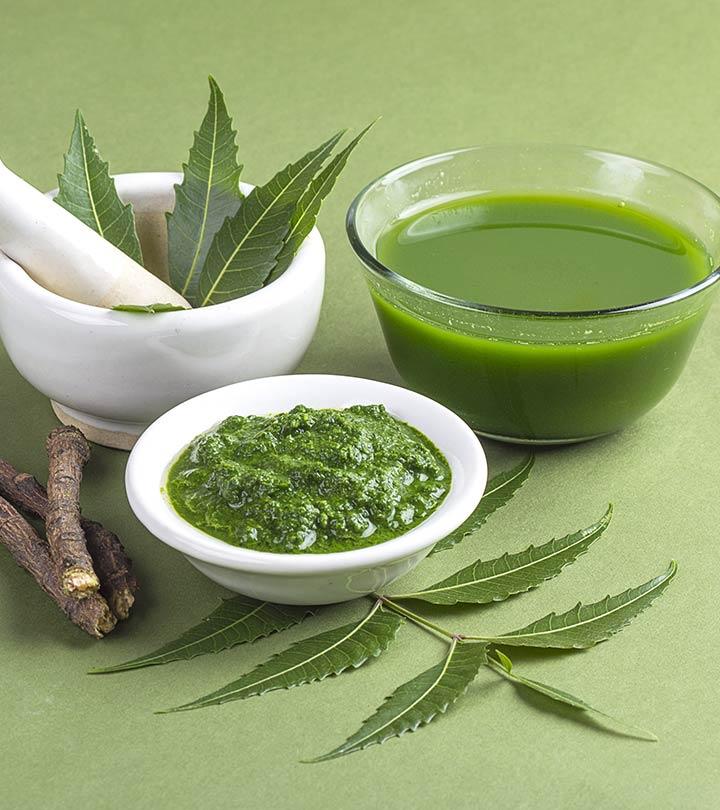 Neem is one of the miracle herbs that offer many health benefits. Also called as the 'wonder leaf', neem has many medicinal uses in Ayurveda. Its scientific name is Azadirachta Indica. In Indian households, neem is used in many forms, such as neem water, neem honey, neem soap, and neem oil. But the most convenient and common way to use neem is to make a paste of its leaves.
Preparing neem paste is very simple. Just grind fresh neem leaves with a little water and your neem paste is ready! If you do not get fresh leaves, buy dried neem powder from the market and make the paste by adding some water to it.
Using neem paste regularly has many skin benefits. Neem is anti-septic, anti-bacterial, anti-inflammatory, analgesic, anti-fungal and much more. All these properties help in healing many skin issues, diseases, and disorders.
Here are the top 10 benefits of using Neem paste for skin.
Benefits Of Neem Paste On Your Skin
1. Heals Scars
Neem paste heals scar tissues, help in the removal of scars left by acne, pimples, burns, and wounds. To reduce the appearance of your scars, mix a pinch of turmeric to your neem powder and make a paste of the mixture. You'll see the difference with regular usage.
2. Fights Acne
Neem leaf paste for skin not only treats acne scars but also treats existing acne. It also prevents new acne and pimples from breaking out. To fight acne, take some fresh neem leaves and some fresh Tulsi (basil) leaves and grind them together with a little rosewater. Apply the paste on your face and body (if you suffer from body acne) and leave it until it dries. Then wash with cold water. Both the herbs have anti-bacterial properties and thus very effective in treating acne.
[ Read: Neem Face Packs For All Skin Types ]
3. Treats Pigmentation
If you suffer from pigmentation and depigmentation issues, try this face pack. Add some gram flour to your neem powder and prepare a paste with lemon. Apply liberally over your face and body and wash it off after 15 minutes.
4. Oil-control
Some good news for oily-skin beauties – neem helps in controlling excess oil production. Prepare a paste of neem leaves, yogurt and lemon and apply it on your face. Wash away after 20 minutes.
5. Moisturizer
Yes, while neem helps in sebum control in case of oily skin, it is a good moisturizer for dry-skinned beauties. Make a paste of neem leaves with some honey and apply it on your face for 15 minutes to hydrate your skin.
6. Exfoliation
Neem leaves are good exfoliators.They help in the removal of dead skin cells. Add some ground orange peel powder to the neem leaves paste and mix in a few drops of olive oil. Use this mixture as a gentle exfoliator and leave it for 15 minutes after scrubbing. Wash away with lukewarm water. This helps in the removal of blackheads and whiteheads.
7. Clear And Glowing Skin
Take some neem leaves and rose petals. Now, grind them with a little rosewater. Apply this paste and let it dry on your skin. Then remove the paste with water. You'll get smooth, soft and clear skin along with a glowing complexion.
[ Read: Benefits Of Neem Leaves ]
8. Treats Skin Infections
Neem has anti-fungal, anti-inflammatory and anti-bacterial properties. Neem paste for skin treats various types of diseases, such as eczema and psoriasis. It also soothes skin infections and inflammations.
9. Anti-aging
Neem slows down the aging process of your skin as it has regenerative properties. Mix some sandalwood powder in t neem paste and apply it on your skin. It soothes, cools and keeps all age-related skin issues away.
10. Treats Scalp Infections
Apply neem paste on your scalp and gently massage it before shampooing. It soothes any infections that your scalp might have and its anti-fungal properties make it an effective cure for dandruff too.
So, these are a few of the many benefits we get from using neem paste. If you find making your own neem paste inconvenient, you can always try the over-the-counter face packs and pastes. Neem is one of the most common components used in Indian cosmetics. Neem paste is available easily.
Have you ever used neem paste in your skin care regimen? How do you use it? Share your tips with us in the comments section below.
Recommended Articles:
The following two tabs change content below.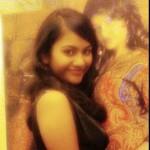 Latest posts by Sakshi Gupta (see all)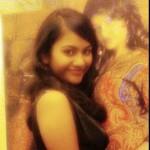 Sakshi Gupta
A fitness freak whose idea of super happy life is lots of food, a good booty shake, crazy workouts and lots of bubble baths. I am a literature student who still loves those bodice-ripper romances with sexy hot alpha males. I love to share my gyaan of fitness and health with everybody and encourage as many people as i can towards a healthy lifestyle.