9 Best Benefits Of Omega 3 Fatty Acids For Skin, Hair And Health
Till about a decade back, fat free or no fat diet was considered the best way to fight obesity and unwanted weight gain issues across the world. However, little did we know that not all fats are harmful to the body, and that the good fats actually help fight and prevent diseases thereby ensuring good health and well being?
What Is Omega 3 Fatty Acid?
Belonging to family of polyunsaturated fats, omega 3 fatty acid has made news in the nutritional world for displaying remarkable abilities to combat and prevent diseases and render vital health benefits to the human body. Composed of three fats namely ALA – α-linolenic acid , EPA – eicosapentaenoic acid and DHA – docosahexaenoic acid, Omega 3 is an essential fatty acid which cannot be sufficiently produced by the body and hence have to be obtained through dietary sources. ALA is mainly present in plant oils like flaxseed oil, hemp oil, seabuckthorn seed and berry oils etc while EPA and DHA can be obtained from marine oils like fish oil, squid oil, algal oil krill oil to name a few.
Here we list the benefits of Omega 3 fatty acids in the three categories of health, skin and hair.
Omega 3 Fatty Acids: Health Benefits
1. Betters Cardiac Health and Treats High Blood Pressure:
Since Omega 3 is an unsaturated fat, it is known to have numerous properties to help treat cardiovascular diseases. Decreasing the intake of saturated fats and increasing the consumption of unsaturated fats help to fight heart diseases, stroke, high cholesterol and blood pressure problems, atherosclerosis, etc.
2. Controls Diabetes:
High triglyceride level and low HDL level in the body are two of the main concerns for people suffering from diabetes. Omega 3 helps to decrease the triglyceride level and elevate the HDL level in such cases thereby helping to combat diabetes effectively.
3. Prevents Cancer:
Omega 3 has displayed cancer fighting properties and is beneficial in treating and preventing breast, colon and prostate cancer.
4. Protecting against Muscle Aches and Inflammations:
The anti-inflammatory properties of this fatty acid help to protect the body against inflammations, reduce swellings in the body and relieve muscular pain. They improve bone health by increasing calcium levels in the body and thereby help to treat rheumatoid arthritis, lupus and Osteoporosis effectively. EPA and DHA present in this essential fat also help treat asthma and inflammatory bowel disorders.
5. Improves Brain Condition:
The DHA present in these poly saturated fats helps to insulate and brain cells and promote better neurotransmission thereby aiding in treatment of depression, bipolar disorder, Alzheimer's, dementia, schizophrenia, etc and consequently ensure good mental health.
6. Increases Immunity and Prevents Hormonal Imbalances and Developmental Disorders:
These fats provide EPA and DHA to the body which are essential to fight attention deficit/hyperactivity disorder (ADHD) in kids and thus ensure their proper attention and behavioural growth. It helps to reduce the pain experienced during menstruation and improve menstrual health in general. This vital nutrient aids in fighting illness while strengthening the immunity system of the body.
7. Improves Vision:
This fat helps to prevent the problem of macular degeneration, which is a serious age related eye condition that can further lead to blindness, and thus ensure proper eyesight even during old age.
[ Read: Biotin Uses ]
Omega 3 Fatty Acids: Skin Benefits
8. Helps to Maintain a Healthy and Flawless Skin:
Omega 3 with its vital ERP and DHA content is useful in treating and preventing skin diseases like psoriasis, allergies and acne. It has natural sunscreen properties which help to protect the skin from the harmful UV rays of the sun and thereby aid in preventing and treating photo dermatis or sun sensitivity. These fatty acids help to revitalise and rejuvenate the skin and decrease the melanin synthesis to improve and maintain proper skin tone and further help to make the skin look smooth, radiant, soft and flawless.
[ Read: Importance of Magnesium ]
Omega 3 Fatty Acids: Hair Benefits
9. Creates Strong and Beautiful Tresses:
Omega-3 is known for its ability to fight problems of dry and brittle hair, itchy and flaky scalp, dandruff, hair fall and improper blood circulation in the scalp. DHA and EPA provide nourishment to the hair follicles to make the hair strong and healthy.
[ Read: Benefits of Fiber ]
And that is all you need to know about omega 3 fatty acids! Do leave us a comment.
The following two tabs change content below.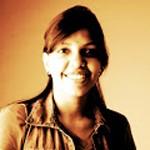 Latest posts by Shruti Goenka (see all)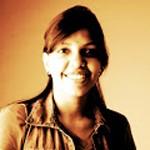 Shruti Goenka
Hi I am very passionate about makeup, fashion and health related topics, I always had a soft corner for makeup and beauty. I believe makeup has the power to enhance features and can turn flaws into strengths. Makeup keeps me busy and yet it gives me the opportunity to follow my passion.