14 Proven Health Benefits Of Red Grapes + Nutritional Value
This tiny nutrient-rich fruit can help you manage many significant health conditions.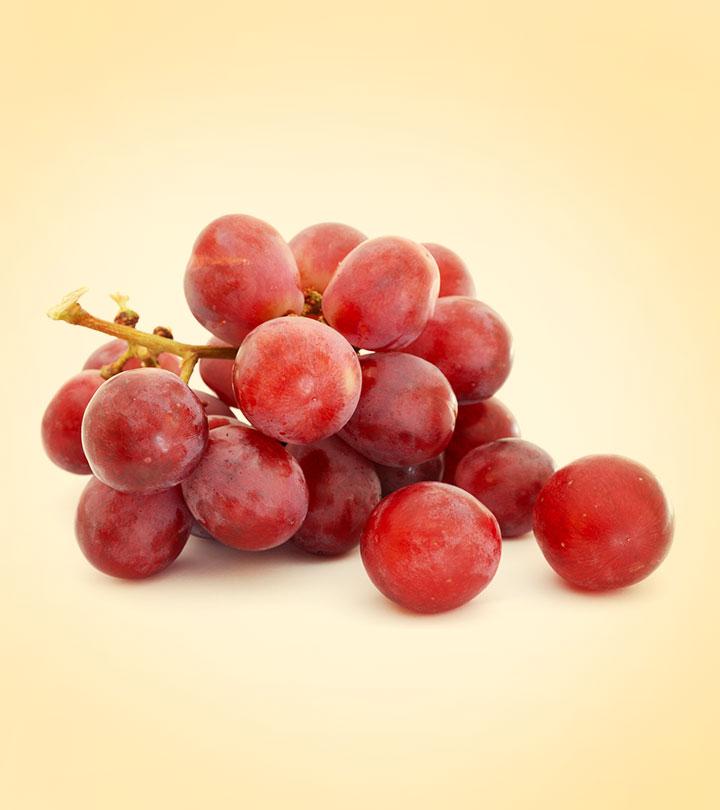 While you might enjoy your red wine a little too often, have you ever wondered about how it is made? Well, apart from being the key ingredient of your favorite red wine, red grapes benefits are significant in a couple of other ways! With more than 200 varieties all around the world, red grapes are known to contain fewer calories than their green counterparts! Enriched with vitamin C, and important minerals like potassium, calcium, folate, phosphorus, magnesium, and iron, red grapes are a natural source of many health-benefitting nutrients! While you may mostly be aware of its popular culinary uses, red grapes are beneficial to your skin, hair, and overall health as well! Read on to know more about red grapes benefits and uses!
Benefits of Red Grapes
Let us look at the top 14 red grapes benefits of this wonderful gift of nature:
1. Anti-ageing
The skin and seeds of red grapes contains Resveratrol that controls the ageing process. Resveratrol is a strong antioxidant that helps to maintain the health of the skin.
2. Antibacterial Activity
Red grapes possess antibacterial and antiviral properties. Thus, they protect you from many infections. The antiviral properties are also useful to fight against the polio virus and herpes simplex virus.
3. Skin Health
Grapes and their seeds contain good amounts of vitamins C and A. They contain good amounts of Vit C and Vit A These help protect the skin from pollution and toxin damage. This helps to protect the skin from pollution and toxin damage. This is also useful in the repair of collagen.
4. Kidney Disorders
Red grapes are useful for reducing uric acid. These help to eliminate the acid from the system and reduce the work pressure of the kidneys.
5. Alzheimer's
Resveratrol, a vital constituent of red wines, is useful to treat Alzheimer's disease. Red grapes are also useful to fight against neuro degenerative diseases.
6. Improves Eyesight
Consuming good amount of grapes helps to lower down the inflammatory Protein levels and increases the amount of Protective Proteins in the retina. Due to the Higher Antioxidant levels in the grapes, It helps to counter the Oxidative stress as well.
7. Less Blood
Red grapes contain the flavonoid known as quercetin. This gives an antihistamine effect along with an antioxidant effect. Hence, this is useful to treat many allergies.
8. Heart
Flavonoids and resveratol in red grapes are known for their heart disease prevention properties. The incidence of heart diseases in France is the lowest due to consumption of red wine and red wine grapes. Grape juice and wine made from these contain antioxidants, such as polyphenols, flavonoids, and resveratrol. These help to lower the risk of high cholesterol, high blood pressure, blood clots, and heart-related diseases.
9. Improves Brain Power
Resveratrol increase the blood flow to your brains by 200%.  Resveratrol thus helps to speed your mental responses and ability.
10. Cancer
Resveratrol has shown a positive effect on controlling cancer, and it also protects your skin from the harmful UVB rays of the sun. Thus, it helps to guard against hazardous skin cancer. Red grape fruits also protect the body from radiation during the treatment of cancer.
11. Immune Support
One of the best benefits of red grapes. Red grapes are the best natural way to boost your body's immune system.
12. Weight Loss
Red grapes are the richest source of saponins found in the outer skin. It helps to accumulate cholesterol and stops it from being absorbed in the blood. This helps to prevent obesity and heart diseases.
13. Asthma
Red grapes have eminent therapeutic values that can cure asthma. The assimilatory power of grapes is high, which increases the moisture in the lungs which in turns cure asthma.
14. Prevents Cataract
Flavonoids in red grapes contain antioxidants that can lower and fight off free radicals to prevent cataract.
Red Grapes Nutrition Facts
Grapes, red or green (European type, Thompson seedless), Nutritive Value per 100 g, ORAC Value 3,277
Principle
Nutrient Value
Percentage of RDA
Energy
69 Kcal
3.5%
Carbohydrates
18 g
14%
Protein
0.72 g
1%
Total Fat
0.16 g
0.5%
Cholesterol
0 mg
0%
Dietary Fiber
0.9 g
2%
Vitamins
Folates
2 µg
0.5%
Niacin
0.188 mg
1%
Pantothenic acid
0.050 mg
1%
Pyridoxine
0.086 mg
7.5%
Riboflavin
0.070 mg
5%
Thiamin
0.069 mg
6%
Vitamin A
66 IU
3%
Vitamin C
10.8 mg
18%
Vitamin E
0.19 mg
1%
Vitamin K
14.6 µg
12%
Electrolytes
Sodium
0%
1 mg
Potassium
191 mg
4%
Minerals
Calcium
10 mg
1%
Copper
0.127 mg
14%
Iron
0.36 mg
4.5%
Magnesium
7 mg
2%
Manganese
0.071 mg
3%
Zinc
0.07 mg
0.5%
Phyto-nutrients
Carotene-α
1 µg
—
Carotene-ß
39 µg
—
Crypto-xanthin-ß
0 µg
—
Lutein-zeaxanthin
72 µg
—
*Source: USDA National Nutrient data base
Infographic: Red Grapes – Facts
A popular option in winemaking, red grapes are prized for their sweetness. They are considered healthier since they contain more antioxidants than their green counterparts.
Check out the infographic below to learn more about red grapes, their popular varieties, their recommended daily dietary intake, and the ways you can add them to your diet.
Red grapes are not just delicious but also loaded with several medicinal properties. The many nutrients and antioxidant properties of red grapes benefit your overall health. Their vitamins E and C and resveratrol may improve skin health, minimize kidney disorders, fight against neurodegenerative disorders like Alzheimer's disease, improve eyesight, and lower the risk of heart disease. They are available in different varieties and have fewer calories than green grapes. Include these delicious fruits in your daily diet and enjoy their benefits.
Frequently Asked Questions
How many grapes should you eat a day?
The intake of a bowl of grapes (about 30-40 grapes) is considered healthy.
How Are red grapes better than green grapes?
Red grapes are better than green grapes. Red grapes have a higher phytonutrient and flavonoid content, which offer many benefits.
How Do red grapes have a lot of sugar?
Yes. One hundred grams of red grapes contain 17.3 grams of sugar (1). However, in raisin form, the grapes' sugar is concentrated in a small package.
How Are apples healthier than grapes?
Yes, apples are healthier than grapes if you are watching your blood glucose levels. Grapes contain more sugar than apples (2).
How Is it OK to eat grapes at night?
Yes, it is OK to eat grapes at night. They contain fewer calories and are considered a great late-night snack.

Image source: 1
Sources
The following two tabs change content below.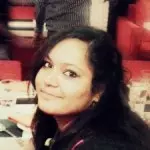 Tanya is an ISSA certified Specialist in Fitness & Nutrition. She specializes in writing articles on ingredients that benefit skin,...
more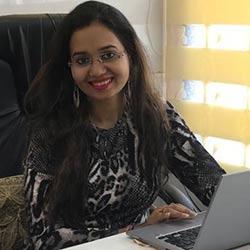 Dr. Pallavi Srivastava
(PG Diploma in Sports Science & Fitness Nutrition)
Pallavi Srivastava is a Clinical Nutritionist with over 13 years of experience and the founder of Q-Slim Fitness Studio. She...
more