Rhodiola rosea: Benefits, Side Effects, And Dosage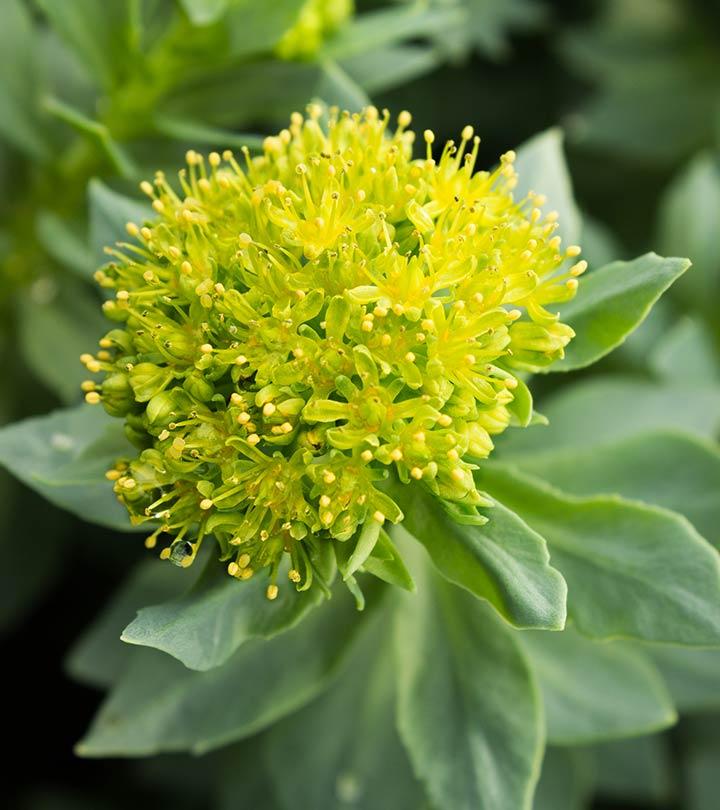 Consider this – what if you found something that burns fat, boosts your brain power, fights fatigue, cuts down depression and anxiety, and replenishes your energy? What if I say that there is one ingredient that's a prized magic bullet for improving your overall health? And what if I said that I am not joking and pretty serious about this? Well, then let me introduce you to this magic herb called Rhodiola rosea.
Table Of Contents
What Is Rhodiola rosea?
Commonly known as 'Golden Root,' 'Arctic Root,' 'Rose Root,' 'King's Crown,' and 'Aaron's Rod' around various parts of the world, Rhodiola rosea (R. rosea) belongs to Rhodiola genus of the Crassulaceae plant family. This herb usually appears at high altitudes in the Arctic area and across Eastern Europe and Asia, particularly in the Northern latitudes. For many centuries, this unique herb has held a prominent place in traditional medicine systems across Asia, Europe, and Russia. It was in 77 C.E when the Greek physician Dioscorides first recorded the medicinal usage of Rodia riza, which was later renamed as Rhodiola rosea by Linnaeus (1).
This is an adaptogenic herb, which means that it can help your body adapt to any environmental, physical, or chemical stress by regulating the hormonal changes associated with that particular stress factor (2). A study suggests that Rhodiola rosea acts on opioid neuropeptides and beta-endorphins (produced in some of the neurons) to improve the stress tolerance of your body, thus affecting other factors that improve your stress adaptation levels (3).
There are at least 40 different chemical compounds present in this herb that make it unique and effective. However, a study claims that the pharmacological effect of this herb is due to the presence of two active compounds called salidroside and rosavin. While all the other species of Rhodiola contains salidroside, rosavin is only found in R. rosea (4), (5).
Now, let's explore how this herb can change your life.
Benefits Of Rhodiola rosea
1. Helps You Burn Belly Fat
A study involving rats found that R. rosea (when combined with another fruit extract) reduced visceral fat (fat stored in your belly) by 30%. It concluded that this herb could be an effective treatment for controlling obesity (6). So, even though you might exercise regularly to lose weight, add Rhodiola rosea supplements to your routine to give you that extra edge in your weight loss journey.
2. Helps Reduce Anxiety And Depression And Improves Your Brain Function
This is another excellent benefit of Rhodiola rosea. In a clinical trial involving 150 people suffering from depression, the researchers gave them Rhodiola rosea for about a month. By the end of the month, about two-thirds of the participants were completely free from any signs and symptoms of depressive disorders (7).
Another trial involving people with mild anxiety found that those who were administered Rhodiola rosea extracts reported a significant reduction in stress, anxiety, and depression and improvement in their overall mood (8).
A study on animals found that Rhodiola rosea can repair damaged neurons in the hippocampus (a part of the brain associated with your memory, emotions, and reactions), thus improving your brain functions (7).
3. Helps Reduce Stress
As I mentioned earlier, this is an adaptogen herb, so it helps your body resist or fight stress in certain ways.
A study explored the effects of Rhodiola rosea on 101 people. The subjects suffered from work or personal life-related stress issues, and they were given 400 mg of the extract every day for four weeks. Just after 3 days, the subjects saw a significant reduction in their stress-related symptoms, such as anxiety, exhaustion, and fatigue (9).
In another study, researchers found that it also reduces stress-induced burnout and replenishes your energy (10).
4. Increases Your Energy Levels And Improves Athletic Performance
Whether you are into sports or workout regularly, Rhodiola rosea can help in shooting up your energy levels and improve your performance.
Rhodiola rosea increases the red blood cell count in your body, which leads to an increase in the level of oxygen in the cells in your tissues and muscles. This dramatically improves your physical endurance and stamina (11).
It also has anti-inflammatory properties that aid in the recovery process of your muscles, thus improving your endurance levels (12).
5. Has Anticancer Properties
Research indicates that the salidroside found in Rhodiola rosea can inhibit the growth of human colorectal cancer cells.
It was also observed that salidroside fosters cell apoptosis (cell death) and induces autophagy (the process of cell destruction in your body), thus preventing further proliferation of cancer cells (13). It also helps in inhibiting the growth of bladder cancer (14).
6. Improves Libido
One study tested and compared two dosages of R. rosea on 120 men between the ages of 50 and 89 years. The dosage was provided along with other vitamins and minerals for 12 weeks. By the end of the study, the researchers noted a significant improvement in their libido along with other issues, such as sleep disturbance, daytime sleepiness, exhaustion, and other cognitive complaints (15).
7. A Potent Anti-Aging Herb
Several studies have claimed the age-defying effects of R. rosea extract. A group of researchers studied the effect of R. rosea extracts on the lifespan of fruit flies. It found that this herb was successful in extending the lifespan of the fruit fly (Drosophila melanogaster) by reducing oxidative stress and boosting the fly's resistance to stress (16).
Apart from the fruit fly, R. rosea extracts also improved the lifespan of Caenorhabditis elegans (a worm) and Saccharomyces cerevisiae (a type of yeast) (17).
8. Treats Erectile Dysfunction And Amenorrhea
In a study involving 35 men suffering from erectile dysfunction and premature ejaculation, it was found that 26 out of 35 men responded positively to R. rosea. Upon being given 150-200 mg of the extract for 3 months, they noticed an improvement in their sexual function.
In another pre-clinical investigation, 40 women suffering from amenorrhea (absence of menstrual cycle) were given R.rosea extracts (100 mg) twice a day for two weeks. Regular menstrual cycles were restored in 25 out of the 40 women, and out of them, 11 got pregnant (18).
Now that we know the various benefits of this miracle herb, let's check out the nutrient content in one single dose of Rhodiola rosea.
Rhodiola rosea Nutrition Facts
| Servings 1.0 | 1 Capsule | | |
| --- | --- | --- | --- |
| Calories | 631 | Sodium | 42 mg |
| Total Fat | 15 g | Potassium | 506 mg |
| Saturated | 4 g | Total Carbs | 115 g |
| Polyunsaturated | 6 g | Dietary Fiber | 12 g |
| Monosaturated | 4 g | Sugars | 56 g |
| Trans | 0 g | Protein | 14 g |
| Cholesterol | 11 mg | | |
| Vitamin A | 4% | Calcium | 6% |
| Vitamin C | 14% | Iron | 32% |
One important thing that you need to know about Rhodiola rosea is how to consume it. So, let's take a look at the best way to consume it and at what dosage.
How To Take Rhodiola rosea And At What Dosage?
Here are a few ways you can take the extracts of this herb:
1. R. rosea Supplements
You can buy R. rosea supplements and tablets (or capsules) from medical and online stores. However, before you buy the tablets, make sure that they contain 3% rosavin and 1% salidroside.
Usually, for adults, the prescribed dosage is 100-300 mg per day. But, it's always better to consult a doctor before you take any supplements. In any case, avoid self-medication.
2. R. rosea Root Extracts And Powders
You can purchase R. rosea root extracts in the powder form online or prepare it at home. For that, you need to get dried Rhodiola rosea roots and grind them into a fine powder for consumption.
3. R. rosea Tincture
R. rosea tincture is readily available in any store that sells herbal medicines and extracts. You can prepare it at home as well.
You will need a mixture of alcohol (rum or vodka) and water in the ratio of 40:60. Grind the R. rosea root and add it to the alcohol and water mixture. Steep the mixture at room temperature for about 4-5 days. The recommended dosage for this tincture is half a teaspoon taken three times a day. However, consult a doctor to know the right amount of dosage for you.
4. R. rosea Tea
This is the easiest way to use R. rosea extracts.
This is what you need to do:
Dry some roots of the plant or buy dried roots online.
Finely chop or ground the dried roots and steep them in hot water.
If you don't have a steeper, put the roots/powder in a tea bag and steep your tea.
The water should be warm, not hot. Usually, the tea is steeped for at least 4 hours before consumption.
You can also add a few drops of R. rosea tincture to your favorite herbal tea (green or chamomile tea) and then consume it.
Before you consume R. rosea extracts, there are a few points you need to keep in mind:
Avoid taking R. rosea before going to bed as it is a stimulant. Take it on an empty stomach before you start your day (19).
If you are taking this extract to treat depression/anxiety or to reduce fatigue, make sure you only take a single dose of 400-600 mg of the extract each day (20), (21).
Before you try any new herb or medicine, the first question that strikes your mind is whether it has any side effects? I understand your concern. So, here's what you need to know about the side effects of R. Rosea.
What Are The Side Effects Of Rhodiola rosea?
So far, researchers have not found any side effects of this herb. According to an assessment report by the European Medicines Agency that was published in 2012, no serious side effects were noted (with the consumption of 567 mg of the extract each day) (23).
In fact, a daily dosage of less than 2% of Rhodiola rosea extract is considered safe (based on a study conducted on animals) (24).
However, in some cases, mild side effects, such as dizziness and dry mouth, have been observed after the patients were given 340 mg of the herb extract. Even in this case, the details of the type of extract used is not available (23).
Most of the studies have proven that Rhodiola rosea is safe to consume (when taken in the prescribed amount) and does not cause any side effects. If you are keen to use this magic herb, consult your doctor first. Also, buy Rhodiola rosea extracts that have been tested for their purity to reap the full benefits.
Try this wonderful herb and let me know how you felt after using it. You can leave a comment below if you have any questions or suggestions regarding Rhodiola rosea.
Expert's Answers For Readers' Questions
Where can I buy Rhodiola rosea?
It is easily available online and in stores selling herbal medicines.
How long does it take to experience the effects?
It depends on your environment, physical and mental condition, and the severity of your condition. For some, it works in 2 days, and for others, it may take 2 weeks.
How much Rhodiola rosea should I take?
Your doctor is the best person to guide you in this aspect. The dosage differs from person to person. The prescribed dose should be somewhere between 200-600 mg per day, depending on your condition.
When is the best time to take Rhodiola rosea?
Preferably in the morning (or daytime) and on an empty stomach.
REFERENCES
The following two tabs change content below.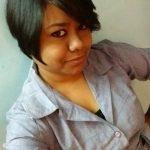 Latest posts by Ramona Sinha (see all)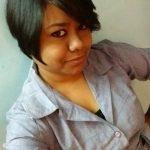 Ramona Sinha
Ramona is a journalist-turned-content writer. She holds a Master's degree in English Literature and has been writing for the digital world for over five years. She specializes in writing for Skin Care. She has done a certificate course titled 'Dermatology: Trip To The Skin', offered by Novosibirsk State University. She believes that beauty begins with a good skin care regimen and is on a mission to eliminate all toxins from her routine. She helps and guides readers in selecting products and ingredients specific to their skin type/issue. When Ramona is not working, her books and passion for music, good food, and traveling keep her busy.