11 Wonderful Benefits Of Rice Milk Soap For Your Skin
Pamper your skin with this nourishing formulation to get that soft, smooth glow!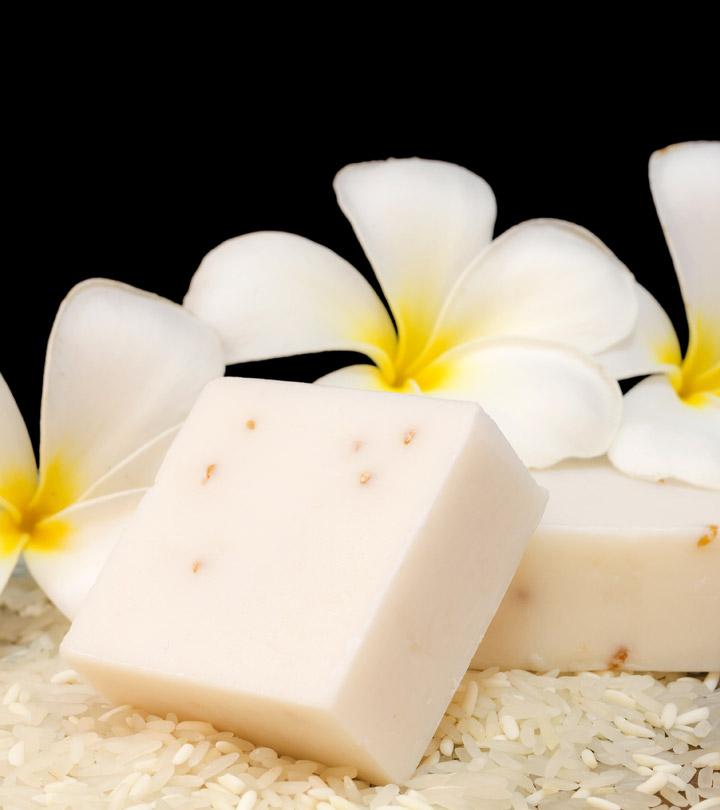 While you might be having rice every day as your staple food, chances are you may not have come across rice milk soap benefits as yet! Yes you got that right! Asian folklore stories have many mentions of rice and its derivatives in beauty-enhancing practices and rituals! Soaps formulated with rice milk as the main ingredient help cleanse and exfoliate your skin giving it a nice soft glow! Thanks to Korean and Japanese cosmetic industries, rice has become a common name in beauty products all over the world. Be it rice bran oil, rice extracts, rice starch, or nourishing rice milk, these ingredients help detox and nourish your skin with vitamins and skin-friendly ingredients (1), (2), (3). To know more about the rice milk soap benefits, continue reading!
How To Prepare Rice Milk Soap
Before we move on to the recipe, here is how you can prepare rice milk at home:
Wash and soak a cup of organic white or brown rice for half an hour.
Boil the rice until the grains soften.
Blend the softened rice grains. Add a tablespoon of distilled water to get a runny consistency.
Strain the liquid to get the rice milk.
It is better to prepare rice milk a day before preparing the soap. You may store the rice milk in the freezer. Now, let's check out the rice milk soap recipe.
DIY Rice Milk Soap Recipe
You Will Need
4 tablespoons of rice milk
1 tablespoon of shea butter
1 tablespoon of sweet almond oil
2 drops of lavender essential oil (optional)
2 drops of peppermint essential oil (optional)
A cup of clear, melt and pour soap base
Method
Melt the soap base (if you are using a bar) in the microwave. You may also follow the double boiler method.
Add all the ingredients (except the essential oils) and mix gently.
Once the mixture has cooled down a bit, add the essential oils and mix again.
Pour the mixture into a mold. Let it cure in a cool and dry place for at least a day.
Remove the soap from the mold and use it.
You may experiment with different essential and carrier oils when preparing the soap. Using homemade rice milk soap has many benefits. Let's find out in the next section.
[Read: Benefits Of Red Bananas For Skin And Hair]
Benefits Of Rice Milk Soap
If you look through your skin care products, you will invariably find rice milk as one of the active ingredients in them. However, no scientific evidence supports their role in skin care products. Read on to know about rice milk soap benefits:
Rice milk imparts a whitening effect to the skin
It leaves a gentle glow on your face
It helps to even your skin tone when used regularly
It helps lighten scars and other dark spots on your face
It makes for a good skin moisturizing agent
It seals your skin with good moisture and helps eliminate excess oil secretion
When combined with honey, rice milk can leave your skin soft, smooth and supple
Mix rice milk with almond paste to make an effective body scrub. Alternately, you can mix it with gram flour
Rice milk cures dark lips, if you use it regularly
It soothes your skin from sun burns
Mix rice milk with turmeric powder. You can use it as a toner
Rice milk soap benefits your skin in multiple ways. It has a skin-lightening effect. It also moisturizes the skin and leaves it feeling supple and soft. In addition, rice milk soap can be used as a gentle scrub. It also soothes skin from sunburns. This soap can effectively even the skin tone and manage dark spots if regularly included in the skin care regime. You can also prepare rice milk soap at home with simple ingredients. These soaps can be effective substitutes for regular soaps.
Frequently Asked Questions
How do you use rice soap on your face?
You can massage the rice soap gently on your face for 2 to 3 minutes and wash it off properly.
Is rice milk soap good for acne?
There is currently no scientific evidence that suggests that rice milk soap is effective in the treatment of acne.
Sources
Articles on StyleCraze are backed by verified information from peer-reviewed and academic research papers, reputed organizations, research institutions, and medical associations to ensure accuracy and relevance. Read our editorial policy to learn more.
Antioxidant activities and skin hydration effects of rice bran bioactive compounds entrapped in niosomes
https://pubmed.ncbi.nlm.nih.gov/21449379/
Black rice (Oryza sativa L.) extract modulates ultraviolet-induced expression of matrix metalloproteinases and procollagen in a skin cell model
https://pubmed.ncbi.nlm.nih.gov/29484380/
Effect of rice starch as a bath additive on the barrier function of healthy but SLS-damaged skin and skin of atopic patients
https://pubmed.ncbi.nlm.nih.gov/12353708/
Recommended Articles:
The following two tabs change content below.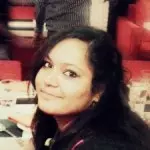 Tanya is an ISSA certified Specialist in Fitness & Nutrition. She specializes in writing articles on ingredients that benefit skin,...
more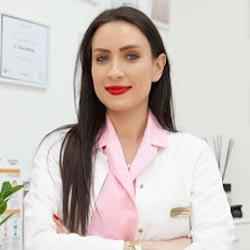 Dr Jovana Majstorovic
(MD)
Jovana Majstorović is a board-certified dermatologist and founder and owner of Derma Style in Belgrade, Serbia. She is also a...
more