11 Wonderful Benefits Of Rice Milk Soap For Your Skin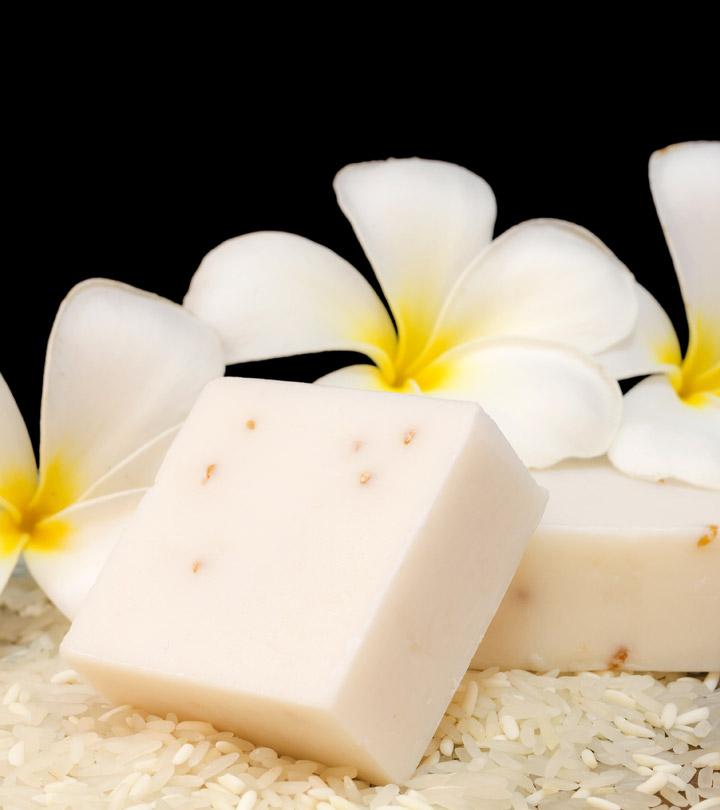 Have you known about the beauty benefits of rice? What about trying rice soap to enhance your beauty? Well, in Asian countries rice is regarded as an amazing source that can make you more beautiful. If the folklore stories are anything to go by, then it is said that the ladies who worked hours in the rice and paddy fields always used the water that was left after washing rice. They would often wash their faces and even bathe using rice water.
Today, most of the popular cosmetic brands use rice oil, rice extract and rice starch in their beauty products. Rice bran oil has become a favorite among soap makers these days. It is loaded with antioxidants, vitamin E and other beauty-enhancing ingredients.
[ Read: Benefits Of Goat Milk Soap ]
How To make Rice Milk Soap
If you too are tempted to try out this natural yet effective beauty product for bathing, here is something for you – an article on how to make rice milk soaps at home!
Required Things:
To make this soap, you would need the following ingredients:
Jasmine Rice
Water
Essential oils of your choice, such as avocado oil, sweet almond oil, coconut oil and olive oil
Herbs like rosemary, thyme, lavender, marjoram or any other herb of your choice
Lye
[ Read: Benefits Of Oatmeal Soap ]
Procedure:
Let's follow the process of making the soap:
Cook 1 part rice to 4 parts of water
Allow it to cool
Now blend the rice
Finally strain rice milk from the fiber
Now, freeze the milk to make cubes
Next, take these cubes in a mixing bowl and slowly add lye. Melt it by mixing
Once the two blend together properly, strain it into a new bowl
Add your choice of essential oils and herbs to it
Blend it all together using a blender
Ensure that the paste is a consistent one
Now, pour the paste into a silicone mould and freeze it
Now, you're ready to use your rice milk soap
The different herbs and oils you use give a distinct color, texture and fragrance to your soap. You can also add mango and shea butter to your rice milk soap.
Apart from fragrance, it offers many skin benefits. These homemade rice milk soaps are creamy and create good lather.
Benefits Of Rice Milk Soap
If you look through your skin care products, you will invariably find rice milk as one of the active ingredients in them. Read on to know about rice milk soap benefits:
Rice milk imparts a whitening effect to the skin
It leaves a gentle glow on your face
It helps to even your skin tone when used regularly
It helps lighten scars and other dark spots on your face
It makes for a good skin moisturizing agent
It seals your skin with good moisture and helps eliminate excess oil secretion
When combined with honey, rice milk can leave your skin soft, smooth and supple
Mix rice milk with almond paste to make an effective body scrub. Alternately, you can mix it with gram flour
Rice milk cures dark lips, if you use it regularly
It soothes your skin from sun burns
Mix rice milk with turmeric powder. You can use it as a toner
[ Read: Benefits Of Coconut Soap ]
We use many types of cosmetics to look beautiful. But nature has stored many good things for us. Rice milk soap is a great way to pamper your skin without using harsh chemicals.
So, what's stopping you? Make your own rice milk soap and get beautiful! And don't forget to share your experience with us in the comments section below.
Recommended Articles:
The following two tabs change content below.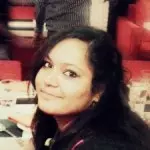 The one with a constant energy that can leave you awed, Tanya can jump around and talk for the whole day. If not found writing away the desired articles, she can easily be spotted glued to the youtube, eyes wide, spazzing over the perfection of her favorite singer. Functioning without music (Bollywood, Hollywood, Spanish, German, Korean, Chinese, Japanese, Thai and what not- Because music is music), and a big cup of tea is an impossibility for her. Ever heard of a totally weird soul that could go frenzy over the smell of a book, especially if it's a Dan Brown or Lee Child? Yep! That would be her.