Is It Safe To Use Rose Water For The Eyes? Are There Any Benefits?
What do you need to banish those dark circles and puffiness under your eyes? The answer is simple – cotton pads dipped in chilled rose water.
Rosewater was invented by a Persian scientist centuries ago, and today, the beauty industry swears by this fragrant liquid. Whether your eyes are tired after continuously staring at the computer screen or burning with fatigue, nothing can provide instant relief like rose water. While you can use it around the eye areas, it is not safe to put regular rose water in your eyes. In this article, we have explored the ways you can use rose water, its benefits, and the precautions you need to follow.
Is Rose Water Good For The Eyes? Can You Put It In The Eyes?
Yes, rose water is good for the eyes. But, the only difference is, the rose water used for eyes is not the regular rose water you buy from the market, nor is it the one you prepare at home. The rose water that is used in eye drops and eye medicines is specially extracted for this purpose by researchers or those who develop medicines.
Note: Do not try putting regular rose water in your eyes as it can cause damage.
In fact, you should not put anything into your eyes unless it is a medicine specially formulated for the eyes and suggested by the doctor.
Traditionally, rose water was used to cure constipation, inflammation, and swelling and for easing throat infection. However, a study observed how it worked in managing eye issues when used as eye drops. The study used a herbal eye drop (named Opthacare) that also included rose extracts. The anti-histaminic effect of the drops was studied on guinea pig ileum, and the anti-inflammatory effect was studied on healthy albino rabbits.
Researchers found that the eye drops possessed strong anti-inflammatory and anti-histaminic properties. They concluded that these herbal eye drops could play a useful role in managing inflammatory, degenerative, and infective eye conditions. The study evaluated the effect of Opthacare on eye conditions such as conjunctival xerosis or dry eyes, pterygium or pinguecula, acute dacryocystitis, and postoperative cataract patients. The researchers observed improvements in most of the cases (1).
Rosewater is mostly used in Ayurvedic and Unani medicines. It is used for treating inflammatory and allergic skin conditions and addressing eye issues. An Unani eye drop containing a distillate of Damask rose (rose water prepared by distillation method) along with other herbs showed anti-inflammatory and antihistaminic effects. The study states that rose water has analgesic and antiseptic properties, which can help manage conjunctivitis and ocular diseases (2).
A medicinal preparation containing rose water (used only for therapeutic purposes) is good for the eyes. Avoid using commercially available rose water as it contains other ingredients and preservatives.
Here are some benefits of using rose water for your eye area.
Benefits Of Rose Water For The Eyes
1. Soothes Your Eyes
Rose flowers (petals and hips) contain flavonoids, anthocyanins, and terpenes. Moreover, roses are rich in phenolic compounds that scavenge free radicals and have anti-inflammatory and antidepressant properties (1). Applying rose water to your eyes soothes them instantly.
2. May Help Soothe Skin Irritation
This is one of the most significant benefits of rose water or rose extracts. It has anti-inflammatory and analgesic properties due to the presence of tannins and anthocyanins that may help in soothing multiple skin irritations (3).
3. May Calm Skin Redness
Rosewater helps in improving your skin tone by reducing redness. It has a calming effect when applied to the skin, and since rose extracts have anti-inflammatory benefits, it may help manage redness.
4. May Prevent Cell Damage
This is because rose petals and rose water contain many powerful antioxidants and free-radical scavenging compounds (phenolic compounds) that may help prevent cell damage around your eyes (1), (4).
5. May Have Anti-Aging Benefits
Since rose extracts contain antioxidants and are beneficial for dry and aging skin, applying rose water around your eyes may improve skin cell turnover rate and help you deal with fine lines, crow's feet, and other signs of aging.
6. May Help Lighten Dark Circles
Applying rose water on tired and dull eyes can help to brighten them and make the dark circles less apparent.
7. Is A Soothing Eye Wash
Many people have used rose water as an eyewash to soothe irritated and tired eyes. If you are someone who works for long hours in front of a computer, it is natural that stress will take a toll on your eyes. You can spray rose water on your eye area or apply it with cotton pads to relax your tired eyes instantly.
8. May Help In Removing Dust Particles From Eyes
How often has it happened that a dust particle got into your eyes, and your countless attempts to remove it with water didn't work out? Rosewater may help you out. All you have to do is pour a few drops in your eyes just before you hit the bed. Press them slightly, and the dust particle will come out quickly.
Caution: Do not use commercially available rose water for this purpose. Always ask a doctor before putting pure rose extracts into your eyes.
9. May Aid Wound Healing
If you have a wound or infection in or around your eyes, applying rose water may help. Traditionally, women have used it for wound healing. It has antibacterial and antiseptic properties that may help heal the wound (1).
10. Boosts Relaxation And Enhances Your Mood
Applying cotton pads dipped in chilled rose water on the eyes after a hectic day at work is the best way to relax. Apart from the cooling effect, the fragrance of rose petals provides a relaxing effect. A study found that the fragrance of rose petal extracts could calm the central nervous system. This has an anti-anxiety and antidepressant effect (1).
Here are some easy ways to use rose water for your daily eye care. These will hardly take a minute or two to prepare and use. All these are home remedies and are commonly followed by people for keeping their eye area healthy and soft.
How To Use Rose Water For The Eyes
1. For Dark Circles
Mix two tablespoons each of cold milk and rose water. Dip two cotton pads in the mixture and place them on your eyes. Leave them on for 20-25 minutes and then remove the pads.
2. As An Eye Wash
Mix two teaspoons of rose water in two cups of cold water. Splash this mixture on closed eyes. Let it dry naturally or use a towel to pat your eyes dry.
3. For Removing Dust Particles From The Eyes
Use a dropper to put one to two drops of pure rose water in the affected eye (or both eyes). Close your eyes and then gently press to remove the foreign particle.
Note: Do not try this without consulting a medical practitioner.
4. For Calming Burning And Tired Eyes
Dip two cotton pads in rose water and put them in a ziplock bag. Store them in the refrigerator for 10 minutes. Put them on your eyes and wait for 10 minutes before removing them.
5. For Brightening The Eye Area
Mix a teaspoon of sandalwood powder with rosewater. Apply the paste around your eyes. Ensure that it doesn't get into your eyes. Leave it on for 10 minutes and then wash it off.
6. For Moisturizing Benefits
Mix half a teaspoon of almond oil with a few drops of rose water in a bowl. Dab two cotton balls with the mixture and place them on your eyes. Wait for 30 minutes. Remove the cotton pads and massage the eye area gently for a while before washing.
7. For Relaxing Your Eyes
Take a cotton ball and use it to apply rosewater to your eyes. Let it dry for a minute or two. Place two cucumber slices on your eyes. Leave them on for 20 minutes and then remove them. Do not wash your eyes.
8. For Treating Eye Puffiness
Mix half a tablespoon each of glycerin and rosewater. Apply the mixture around your eyes just before going to sleep. Leave it on overnight and wash off the next day.
9. For Preventing Dryness Around The Eyes
Mix a teaspoon of aloe vera gel with a teaspoon of rosewater. Dip cotton pads in the mixture and place them on your eyes. Leave them on for 20 minutes and then remove them.
10. For Tired Eyes
Soak a handful of almonds in water overnight and make a paste the next day. Mix it with rosewater and apply it to the area around your eyes and on your eyelids. Let it sit for 30 minutes. Wash it off.
These are home remedies, and you cannot expect instant results. The eye area is extremely delicate – these remedies can help in keeping it healthy.
Rosewater is safe for your skin and eyes as long as it doesn't contain any harmful additives. You may try preparing rose water at home if you do not want to buy it. But make sure not to administer rose water for treating any ocular condition or put it in your eyes (as eye drops) unless suggested and recommended by any medical practitioner or doctor.
Expert's Answers For Readers' Questions
How safe is it to use rose water (Gulab jal) as eye drops?
It is unsafe. Do not put it into your eyes as eye drops.
Is it safe to use rose water for pink eye?
No. Consult a doctor for proper treatment of the condition.
4 sources
Stylecraze has strict sourcing guidelines and relies on peer-reviewed studies, academic research institutions, and medical associations. We avoid using tertiary references. You can learn more about how we ensure our content is accurate and current by reading our
editorial policy
.
Recommended Articles:
The following two tabs change content below.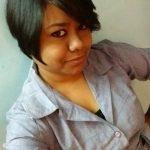 Latest posts by Ramona Sinha (see all)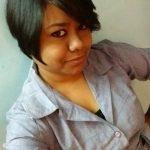 Ramona Sinha
Ramona has a Master's degree in English Literature. She believes that beauty begins with a good skin care regimen and is on a mission to eliminate all toxins from her routine. She helps readers select products and ingredients specific to their skin type and gives out tips to keep their skin healthy in a natural way. When Ramona is not working or experimenting with a new skin care product or ingredient, her books and a passion for music, good food, and traveling keep her busy.