12 Best Benefits Of Spinach Juice (Palak Ka Ras) For Skin, Hair And Health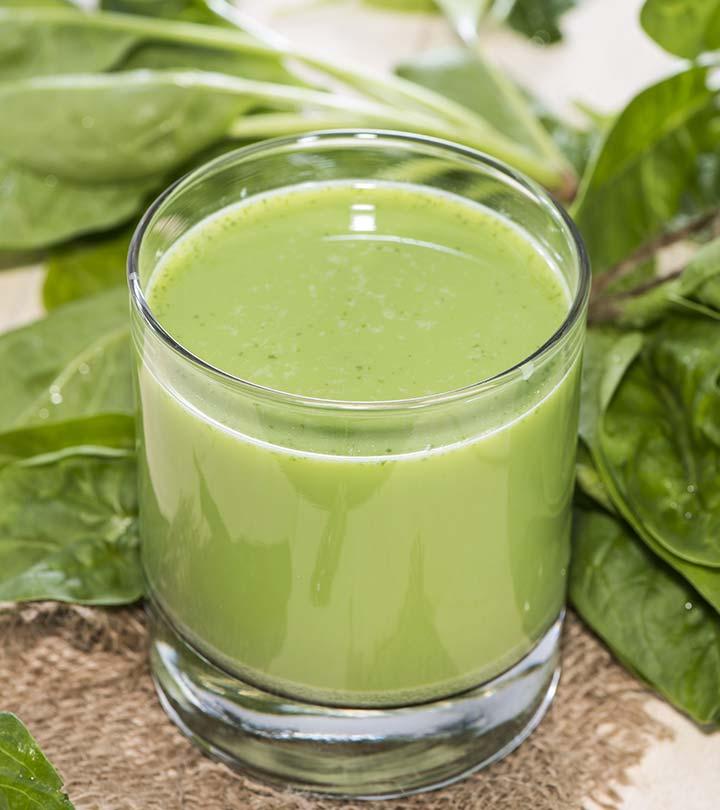 Yes, Popeye was absolutely correct! Spinach is indeed good for your health. Belonging to the same family as beets and kale, spinach not only tastes good but also gives your body the essential nutrients. What's more, even spinach juice works as a magical curing element for countless health issues.
Raw or unprocessed spinach is loaded with carotenes, amino acids, iron, iodine, potassium and magnesium, Vitamins A, C, K, E and B complex. The minerals found in this vegetable are alkaline in nature and helps balance the pH level in your body. As a matter of fact, you get the same amount of protein from a chunk of spinach as you would obtain from a morsel of meat. One of the ideal forms of consuming raw spinach is spinach juice and it has countless health benefits.
Health Benefits Of Spinach Juice
Spinach is a green leafy vegetable that's full of vitamins and nutrients like potassium, magnesium, manganese, carotene and folic acid. The amount of iron in this vegetable is almost double the amount found in other vegetables like carrot or cabbage. When you cook this vegetable, you lose a lot of nutrients in this process. So, it's always advisable to consume it raw, at least once in a day. By drinking a glass of spinach juice every day, you'll benefit in the following ways:
1. Prevents Anemia:
The high nutrients content level in spinach helps in the creation of red blood cells (1) and is an outstanding blood builder. So, you never become prone to anaemia.
2. Relieves Rheumatoid Arthritis:
Due to the high alkalinity of spinach, you get complete relief from rheumatoid arthritis (2).
3. Maintains Alkaline Levels:
Spinach clears out the tissues in your body (3) and helps maintain the alkalinity level of your blood.
4. Cures Bleeding Gums:
Loaded with Vitamin C, spinach juice helps cure bleeding gums (4).
5. High In Antioxidants:
Due to the high folic acid and anti-oxidants found in this vegetable, it helps to reduce your body's homocyteine level and lowers the hazards of atherosclerosis (5).
6. Fights Cancer Cells:
Thanks to the presence of chlorophyll, flavonoids and lution found in spinach, it helps combat the formation of cancerous cells (6).
7. Cures Cataract:
Fights vision problems (7) like night blindness and cataract with the presence of vitamin A (8) and caretonoids in it.
8. Combats Stomach Problems:
Since spinach is rich in fiber (9), it helps combat stomach problems like colitis, ulcers, poor digestion and constipation.
9. Fights osteoporosis:
Fights osteoporosis since the Vitamin K present in spinach helps anchor calcium in your bones (10), assuring healthy and strong bones.
10. Combats High Blood Pressure:
One of the best effective benefits of spinach juice is that it combats high blood pressure (11).
11. Good For Pregnant Women:
Extremely beneficial for pregnant women, since it provides the essential nutrients needed by the developing fetus. Besides, it'll also enhance the amount and quality of milk produced in the mother's body (12).
Now that you've known the benefits, it's quite amazing to think how raw spinach has so many dietary benefits. However, these benefits are not just limited to your body alone; it has several skin and hair benefits as well.
Spinach Juice – Skin Benefits
12. Your Perfect Skin Care Regimen:
As time passes by, your skin starts losing its shine, luster and softness. Over time, it starts developing wrinkles and dark patches as well. Instead of trying those anti-aging creams, skin tonics, masks and ointments, try a glass of spinach juice every day. High in antioxidants, spinach helps keep your skin supple and well hydrated. That way, you'll be able to combat the damaging effects of time on your skin, and that too without using any chemicals. The vitamins and antioxidants present in spinach play a crucial role in the promotion of healthy and glowing skin (13).
Spinach Juice – Hair benefits
13. Strong And Healthy Hair:
Your hair forms an important part of your overall character and personality.  If you have a thinning hair line or an itchy scalp, it might become a cause of social embarrassment for you. Instead of using chemical-based hair tonics and shampoos, consider consuming a glass of spinach juice daily. Since spinach is loaded with Vitamin B complex, it helps stimulate your hair growth and retains its luster as well (14).
Are you amazed by the spinach juice benefits? Share with us in the comments section below.
Recommended Articles:
The following two tabs change content below.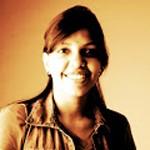 Latest posts by Shruti Goenka (see all)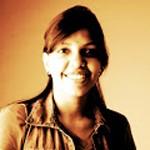 Shruti Goenka
Hi I am very passionate about makeup, fashion and health related topics, I always had a soft corner for makeup and beauty. I believe makeup has the power to enhance features and can turn flaws into strengths. Makeup keeps me busy and yet it gives me the opportunity to follow my passion.