Squalane: How It Can Benefit Your Skin?
Squalane is the most hydrating substance your skin would have ever experienced. Whether you want to rehab your skin from pollution and environmental damage or want it to look its best, squalane has got your back. If you are someone who's obsessed with tracking down the best ingredient for your skin, squalane is the next big thing for you. And I will give you all the reasons to go gaga over it. Read on!
Table Of Contents
What Is Squalane? How Is It Different From Squalene?
Confusing squalane with squalene is quite common. Both are pretty similar yet different. Just like that blink-and-you-miss difference in their spellings, they have some differences that set them apart.
Squalane is a byproduct of squalene. Your body naturally produces squalene. The human sebum contains 13% of squalene (including squalane). The squalane produced by our body is the chemical that keeps your skin hydrated and prevents dryness.
Traditionally, squalene was derived from the shark liver. This was later used for deriving squalane. Later, other plant-based sources, such as rice bran, olives, and sugarcane, were used for obtaining squalane. The squalane that is used in skin care products today is mostly derived from plants. It gets absorbed pretty fast into your skin without leaving any greasy feeling.
Wondering what exactly you need squalane for? Well, once you are in your 30s, the natural production of Squalane decreases. As a result, your skin becomes dry and dehydrated. It eventually loses its charm and youthful glow. That is when you need to supply your body with topical squalane. It has multiple benefits for your skin. Let's check them out.
What Are The Benefits Of Squalane?
1. It Keeps Your Skin Moisturized
Since it is the type of oil that your body naturally produces to keep your skin moisturized, regular usage of squalane oil helps in retaining the moisture level of the skin in your 30s and beyond. It acts as an emollient for your skin (1).
2. It Does Not Block Your Skin Pores
In other words, it is non-comedogenic. Technically, squalane is a type of oil, but unlike other oils, it doesn't impart that oily feeling. It doesn't have any odor. It will not clog your skin pores and cause acne (2).
3. It Has Antibacterial Properties
Squalane has antibacterial properties. And that's why it is especially beneficial in controlling skin issues such as eczema, psoriasis, atopic dermatitis, skin rashes, acne, and redness. Your skin absorbs squalane oil slowly, which makes it good for sensitive skin. It is non-irritating and suitable for all skin types (2).
4. It Protects Your Skin From UV Damage
Squalane also protects your skin from environmental damage – and this includes damage caused by excessive sun exposure. UV rays can damage your skin extensively and speed up the skin aging process. Application of squalane prevents the damage caused by excessive UV exposure, which is why it is widely used in sunscreen and sunblock creams (3).
5. It Has Anti-Aging Properties
Squalane keeps your skin replenished and hydrated. It softens your skin and reduces the appearance of fine lines and wrinkles. It also helps in maintaining your skin's health and gives it a youthful glow. Since it is a natural part of your system, it helps in repairing skin damage.
6. It Controls Oil Production
Squalane can control excessive oil production. Compared to any other oil, squalane oil is quite stable.
7. It Prevents Oxidative Damage
This is one of the most important benefits of using squalane on the skin. Exposure to the harmful free radicals causes age spots and premature aging. Squalane protects your skin from these harmful radicals. With regular usage, it can even fade dark spots and pigmentation.
A wonderful thing about using squalane oil is that it does not interfere with any other skin care product you are using as it doesn't form any surface barrier on your skin. Instead, it can help in better absorption of other products by unclogging your skin pores.
Here are a few ways to use squalane on your skin.
How To Use Squalane On Your Skin
There are multiple ways to use squalane to improve your appearance.
You can apply squalane oil directly to your face as it does not cause any irritation. However, if you are using it for anti-aging benefits or spot treatment, it is best to mix it with your daily skin cream. Just add a few drops of this oil to your morning or night cream and then apply it.
For Improving Your Cuticles
Dry cuticles can make your fingers look unattractive. So, whenever you feel that they need an extra dose of moisture, dab a bit of the oil on the cuticles. Leave it on. Follow this routine especially when you have removed your nail polish (gel and acrylic polishes). Such polishes dry out the cuticles.
You can also use it on your hair for preventing split ends. When used on the hair, it acts like natural sebum and softens the hair cuticles. Take some squalane oil on your palm and apply it on the ends.
You will not find many squalane products on the market. However, I have compiled a list of the best products that are available. Check this list out if you want to buy this oil.
Top Squalane Containing Products For Your Skin
1. The Ordinary 100% Plant-Derived Squalane
It repairs your skin and improves its suppleness. It penetrates your skin easily and keeps it hydrated. Use this product after you have washed your face.
2. Peter Thomas Roth 100% Purified Squalane Oil
This product uses natural Squalane derived from sustainably grown sugarcane. It is extremely lightweight and non-comedogenic. It eliminates skin impurities and keeps your skin moisturized and radiant.
3. Biossance 100% Pure Squalane Oil
This oil is extremely hydrating. It replenishes your skin and locks in moisture. It makes your skin exceptionally smooth and soft. It also soothes any rashes and skin irritation.
4. Timeless Squalane Oil
The squalane is derived from olives. It not only lubricates and protects your skin but also reduces fine lines and wrinkles. It is non-greasy and is absorbed easily into the skin.
5. Life-Flow Pure Olive Squalane Oil
This ultra-light oil contains squalane that is derived from olives. This is an all-purpose oil. You can use it on your skin to improve skin texture and elasticity. You can also use it on your hair to make it shiny and healthy.
Squalane oil works best on your skin because it is not an oil but an oil derivative. It doesn't make your skin feel heavy and works equally well for oily skin. With such an impressive profile, squalane oil deserves a spot in your beauty closet. Try out any of these products and let us know how your skin felt after using it in the comments section below.
References
1. "Biological importance and applications..", Advances in Food and Nutrition Research, US National Library of Medicine
2. "Moisturizers: The Slippery Road", Indian Journal of Dermatology, US National Library of Medicine
3. "Squalene And Its Potential Clinical Uses", Alternative Medical Review, US National Library of Medicine
The following two tabs change content below.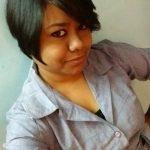 Latest posts by Ramona Sinha (see all)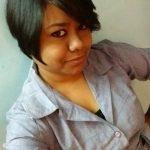 Ramona Sinha
Ramona is a journalist-turned-content writer. She holds a Master's degree in English Literature and has been writing for the digital world for over five years. She specializes in writing for Skin Care. She has done a certificate course titled 'Dermatology: Trip To The Skin', offered by Novosibirsk State University. She believes that beauty begins with a good skin care regimen and is on a mission to eliminate all toxins from her routine. She helps and guides readers in selecting products and ingredients specific to their skin type/issue. When Ramona is not working, her books and passion for music, good food, and traveling keep her busy.