16 Amazing Benefits Of St. John's Wort For Skin, Hair And Health
Do you feel low and demotivated all the time?
The fast-paced life, busy schedules, and almost no time for self or family—there are many reasons for more and more people falling prey to depression.
The worst state anyone wants to be in. But wait, all is not lost. Nature has a solution for that too— St. John's Wort!
Read on to know how a fragile herb can help you beat the blues and sail through the dark clouds without much effort.
What Is St. John's Wort?
Scientific Name—Hypericum perforatum
Origin—Eastern Europe
Other Names—Amber, Demon Chaser, Goatweed
St. John's wort was given this peculiar name due to its blooming season, which falls somewhere around St. John's day, i.e. June 24. This herb has a long history, dating back to as early as 1st century AD wherein Roman military used it as a remedy for all the mental disorders. It was named as the 'magic potion' by the kings and herbalists in the Middle Ages. In fact, many cultures even use this herb to get rid of evil spirits' effect over the body!
Is st john's wort safe? Currently, St. John's wort is one of the most popular herbs used in Europe, Russia, South-East Asia, China, and the USA. It is available over-the-counter primarily for treating depression and anxiety.
The extracts of St. John's wort contain hypericin, which is the sole active compound. Another constituent, hyperforin, also works as an antidepressant. The herb also contains other components like flavonoids, antioxidants, and tannins, which too possess several medicinal benefits. These active chemical compounds have a significant impact on the physical, hormonal, and chemical behavior of the body.
St. John's wort is sold in almost all the forms—raw, tincture, capsule, and oil—and they all have their own specific uses.
That was all about the physical and chemical attributes of this magical herb. Let's jump to the next section to know the amazing benefits of St. John's wort!
Why Should You Use St. John's Wort
Skin Benefits
Health Benefits
Skin Benefits Of St. John's Worts
Though famous for its effect on the behavioral pattern of an individual, St. John's wort also holds a special place in the skin and beauty sector. Let's find out how.
1. Heals Skin
Prone to kitchen cuts and burns? Join the club. There was a time I was completely banned from the kitchen because of the same. But this method isn't feasible all the time; we need food to survive, for god's sake. This leaves us with another option—keeping a safety measure handy. A solution in the form of St. John's Wort.
Skin injuries, burns, and skin irritations caused due to minor cuts may be treated with the application of St. John's Wort oil. Creams are also available to treat these problems, but oils may work well to give relief. The antibacterial and anti-inflammatory properties of this herb work on the skin to offer some relief from these irritating skin conditions (1).
Note: Unfortunately, the oil form of this herb is available only in selected herbal stores.
Health Benefits Of St. John's Wort
St. John's wort was used by the Greeks in ancient times to treat some health disorders. Even today, it is used extensively to offer relief from a number of conditions. Let's have a look at them.
2. Cures Depression
Depression can be crippling, preventing the sufferer from living a normal, happy life. Most anti-depressants used to treat this psychological problem come with a plethora of side effects. In such a scenario, it makes sense to turn to nature to find a cure. isn't it?
Research and studies in European countries have found that St. John's wort works as a great herbal alternative to chemical laden anti-depressants (2). It can be used to treat mild to moderate depression. It has fewer side effects than many other antidepressants, and that is what makes it so popular in countries like USA.
But it is important to remember that if you are suffering from acute depression, it is always better to seek medical advice before self-medication.
3. Controls Anxiety
Anxiety isn't a new problem in today's world. Important events, life-changing decisions, psychological imbalances—many situations can make you anxious! For many people, this condition can be life threatening too, particularly for middle-aged and elderly. Young adults and teenagers are also not spared by anxiety (3).
Some studies have indicated that St. John's wort can offer relief from anxiety. Research is still in the nascent stage, though people already vouch for this herb's anxiety curing abilities.
4. Alleviates Ear Pain
Ear infections (otitis media) that cause ear pain can be cured with the use of St. John's wort. One study involving 100 children proved that a combination of garlic, St. John's wort, calendula and mullein can work as an effective herbal solution to provide relief from ear pain (4).
5. Helps Quit Smoking
Smoking is a bad habit—almost everyone knows that. But quitting is another ball game altogether! One of the most promising uses of St. John's wort is that it can be used to help one kick the butt (5). Studies are underway to give all those smokers looking to quit the habit a ray of hope.
6. Controls Menopausal Mood Swings
PMS is scary, but menopausal mood swings (MMS?) are even terrifying. This phase of a female's sexual health is particularly challenging, as it can mentally harm her.
St. John's Wort is a widely popular cure for both types of imbalances. Its chemical composition is especially shown to lower the hormonal imbalances in a menopausal woman, thus reducing mood swings, the severity of the cramps, irritation, depression, and anxiety levels in them (6).
7. Antiviral Properties
Recent studies have shown that St. John's wort contains certain antiviral properties. These newly found activities of this special herb are shown to be helpful in the prevention and cure of AIDS, hepatitis B, and several other serious viral conditions (7).
But the problem here is the dosage; according to the studies, a high dosage is required for the antiviral properties to work effectively, which may come with serious side-effects. Additional research is still on to find a happy solution out of this herb.
8. Is Helpful In Creating A Hormonal Balance
An imbalanced hormonal level can lead to a number of health and skin conditions, including acne, hyper/hypo-thyroidism and weight gain/loss. Having this magical herb in moderation can help you keep the hormonal fluctuations under control.
The active compounds in the St. John's Wort have powerful effects on hormonal regulation in our system, keeping them in check. This herb helps keep hypothyroidism and hyperthyroidism under control by regulating the hormonal secretion by the thyroid gland.
9. Alleviate Joint Pain
The strong anti-inflammatory and antioxidant properties of St. John's wort make it a perfect solution for severe joint pains, gout, as well as muscle spasms. Its soothing nature cures the problem from within, thus making you feel better in a few days.
Just massage the aching limbs and joints with St. John's wort oil once or twice a day for two weeks and feel the relief yourself.
10. Lowers Blood Pressure
Are you a victim of fluctuations in your blood pressure? Then, having St. John's wort capsules regularly might help you. As explained earlier, this herb has strong anti-inflammatory and antioxidant properties, that helps lower the inflammation in the cardiovascular system, decreasing the stress on our heart.
This, in turn, helps lower blood pressure.
11. Might Reduce Pregnancy Pains
During pregnancy, there are several areas in the body that stretch painfully with the growing months, such as lower tummy and hemorrhoids.
Regular topical application of St. John's wort on the affected areas may help reduce the pain and inflammation. Along with effective anti-inflammatory properties, this herb has a soothing effect on our skin, and thus it can assist in the speedy recovery process.
We strongly suggest you speak to your doctor before using the herb during pregnancy. Research highly recommends against its internal use. As far as external use and safety are concerned, there is not much information available (8).
12. Has Anticancer Effects
Several studies have proved that regular use of St. John's wort supplementation can help prevent as well as treat leukemia.
13. Can Help Cure Hangovers
Having a stubborn hangover morning after the party certainly spoils the fun of the night. Lemon water, aspirin- we try everything, but only a few things work.
Here, let me give a sure-shot remedy for all your hangover woes—St. John's wort.
Several studies concluded that hyperforin, a powerful active component present in this herb might be helpful in the cure of hangovers and alcoholism. All you need is to have is a cup of tea made from St. John's wort herb to keep these troubles at bay.
Here's how you can make this flavourful tea:
You Will Need
1 tablespoon dried St. John's Wort
1 cup water
1 teaspoon sweetener of your choice (honey, sugar etc.)
What You Need To Do
Heat a pan and add water to it.
Now drop a tablespoon of dried herb and let it simmer for about 5 minutes.
Add the sweetener and strain the tea.
Your herbal tea is ready to consume.
For Hangover—Consume this tea, three times during the day for instant relief from hangovers.
For Alcoholism—Have a cup of this herbal tea twice a day for about 4 to 6 weeks.
Note: Alternatively, you can replace this tea with a daily dose of 300 mg capsule of St John's wort.
14. May Help In Managing Parkinson's Disease
St. John's wort, with its effectiveness in enhancing the quantity of dopamine, a neurotransmitter, is a reliable remedy to manage Parkinson's disease. Several studies suggest that a dopamine dysfunction is one of the reasons behind this mental condition. Additionally, its strong antioxidant property is said to help the neural degeneration linked to the onset of the Parkinson's (9).
It is widely suggested to have one cup of St. John's wort tea or a 300 mg of its capsule daily to keep this condition at bay.
15. Treats Sinus Congestion
The antibiotic and antiviral properties of St. John's wort may help reduce the sinus and phlegm congestion, chronic coughing, flu as well as bronchitis.
All you need is to gulp down a cup of St. John's wort tea after every meal to get relief from all these conditions.
A Word Of Caution
Though not as extensive as the side effects that come with the use of anti-depressants, St. John's herb does cause some negative effects. These include:
Skin allergy
Stomach upset
Headache
Sexual/erectile dysfunction
Restlessness
Dizziness
Dry mouth
Long term usage may cause over sweating and shakiness, fever, nausea, hallucinations, loss of muscle coordination, confusion etc are some of the side effects of St. John's wort.
Note: Never replace St. John's Wort with any OTC medication. Always consult your doctor before you start using any alternative form of medicine, including St. John's wort. Once you get your doctor's nod, you can go ahead and enjoy the various benefits this herb offers!
Read here complete information about St. John's Wort side effects.
Have you ever tried this wonderful herb? Do share with us in the comments section below.
The following two tabs change content below.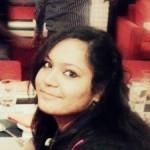 Latest posts by Tanya Choudhary (see all)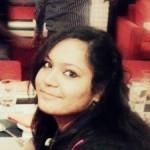 Tanya Choudhary
The one with a constant energy that can leave you awed, Tanya can jump around and talk for the whole day. If not found writing away the desired articles, she can easily be spotted glued to the youtube, eyes wide, spazzing over the perfection of her favorite singer. Functioning without music (Bollywood, Hollywood, Spanish, German, Korean, Chinese, Japanese, Thai and what not- Because music is music), and a big cup of tea is an impossibility for her. Ever heard of a totally weird soul that could go frenzy over the smell of a book, especially if it's a Dan Brown or Lee Child? Yep! That would be her.