10 Benefits Of Using Milk Of Magnesia For Oily Skin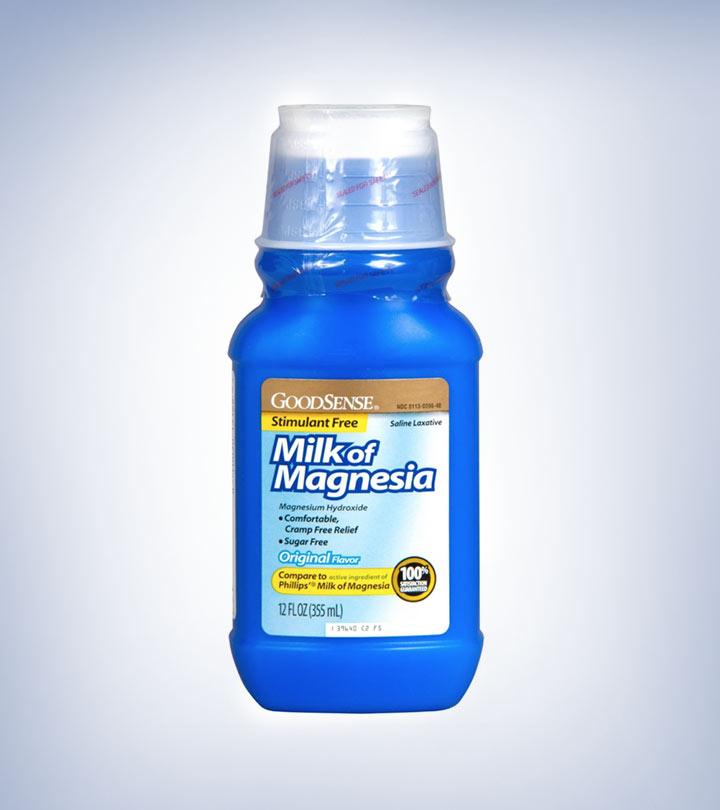 Milk of magnesia is also known as magnesium hydroxide. It is great for skin care if you have oily skin. Milk of magnesia can combat oily skin and impart smoothness to your skin. It is even available in tablet and liquid form.
How to Apply Milk Of Magnesia?
Cleanse your face thoroughly
Removes excess moisture. Pat dry with a towel
Apply a thin layer of this product on your face with a cotton ball.
This has a calamine lotion-like texture, hence use a small amount.
Allow it to dry.
If you are planning to go out, apply your regular makeup.
Dab on some loose powder for smoother skin.
Here Are The Benefits Of Milk Of Magnesia For Oily Skin:
1. Cleans Up Your Skin:
Milk of magnesia can be used for countering your oily skin problem. This is also a very effective cleanser for oily skin.
2. Use as a Primer:
Some also use milk of magnesia as a primer. This can smooth your skin and make it ready for the application of makeup. This has oil-blotting properties that can reduce oil production during summers. This is also used to cure seasonal outbreaks and other oily skin issues. Milk of magnesia is also applied to the bride's skin to keep the makeup looking fresh all day. This also helps the bride to look flawless in photos without the need for touch-ups.
You can also apply this after moisturizing as a very thin layer. Allow it to dry and follow your normal makeup routine.
3. Controls Extra Shine:
Milk of magnesia is popularly used as a laxative and controls extra shine. Milk of magnesia acts as a clay mask to remove excess oils from your skin.
[ Read: Homemade Toners For Oily Skin ]
4. Kills Bacteria:
This is useful to kill bacteria on your skin. Since, milk of magnesia contains zinc, it can heal wounds.
5. Gently Strips Away The Blackheads:
Nose strips and facial strips are often used to remove blackheads. Using milk of magnesia is an even gentler way to remove blackheads. Lightly cover your blackhead-affected areas with milk of magnesia and clean off with warm water once it dries. This is the best way to treat blackheads.
6. Cleanser and Toner:
Milk of magnesia is one of the best cleansers and toners that can minimize your pore size.
7. Removes Oiliness And Suntan:
This helps to make your skin lighter, healthier and glowing. Milk of magnesia can be applied once a month to get rid of oiliness and suntan.
8. Reduces Blemishes:
Use milk of magnesia on oily skin. This is useful to prevent blemishes and skin irritations.
9. Facial Mask for Oily Skin:
Milk of magnesia is the best facial mask for oily skin. It absorbs excess oils and balances your complexion. This also helps to neutralize acids on your skin and cures acne outbreaks. This is a natural ingredient to take off impurities from your skin.
10. Skin Rashes:
Milk of magnesia is very effective for treating skin rashes. This has acidic properties to neutralize acids that cause skin rashes on oily skin. This is also a disinfectant that prevents the rash from spreading.
Dos and Don'ts of Using Milk Of Magnesia:
This can cause dryness and tightness.
Use this only if you have problems related to oily skin.
It may cause irritation and flakiness
This can create a "chalky" or whitish film on your face.
Use this in a small quantity to treat oily skin.
This is not suggested for use on dry skin.
Shake well before opening the bottle of milk of magnesia.
If you note any side effects of using milk of magnesia, stop using the product.
Don't use the product too often. Use only 1-2 times a week.
Hope you found the post useful. Leave us your comments below.
Recommended Articles:
The following two tabs change content below.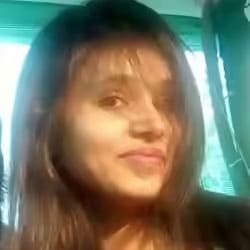 Jyotsana Rao is an engineering graduate from NIT, Nagpur, who discovered her love for writing during her undergraduate days. She is passionate about writing about everything related to beauty - makeup, fashion, hairstyles, skin care, or hair care. When this social media junkie isn't stalking the world of fashion and glamour, she loves spending her time traveling.