Top 7 Benefits Of Yams (And How They Are Different From Sweet Potatoes)
Eating candied yams at Thanksgiving has been a long-standing tradition. They also continue to make an important contribution to nutrition. They serve several other purposes too.
For example, yams are the best way to achieve ketosis. This is just one of their many benefits.
In this post, we will discuss the other ways yams can make your life better.
What Are Yams?
Yams are vegetables cultivated for their starchy tubers. They are significant sources of carbohydrates and other important nutrients.
Though they are available in different types, the two most important varieties are Dioscorea alata (greater yam, water yam) and Dioscorea esculenta (lesser yam, potato yam). Both of these originated in southeast Asia.
People started cultivating yams from as long as 10,000 years ago in both Africa and Asia. For hundreds of years, yams have been the most important food in many parts of Africa and the Pacific islands.
Yams have a different taste from that of sweet potatoes. Depending on the particular variety of the tuber, yams can taste sweet, bitter, or even neutral.
The color of their flesh after cooking could vary from white to light brown, sometimes gray, and could even be yellow.
There is a reason we are discussing so much about yams – their benefits are too good to miss.
What Are The Health Benefits Of Eating Yams?
Yams are among the most flavorsome vegetables you can eat. As root vegetables that have been around for ages, yams also have a long history of use in alternative medicine. The roots and rhizomes of yam particularly contribute to its benefits.
1. Promote Fertility
Studies show that yams can promote fertility (1).
Lately, natural hormones are becoming popular options for hormone replacement therapy. Creams containing wild yam extracts are emerging as the ideal choice for some women. 'Natural' progesterone is commonly derived from an inedible, wild, Mexico-produced yam called Diascorea Uillosa.
2. Relieve Menopause Symptoms
Diosgenin, a substance in wild yam, is used to treat sex hormone issues. It is also used to produce contraceptives and relieve the symptoms of menopause and premenstrual syndrome. In a study, this substance could relieve menopausal symptoms without any side effects (2).
Traditional medication acknowledges that yams contain important compounds that are significantly advantageous for issues like menopause and premenstrual syndrome. Additionally, studies show that ingestion of yam can boost the status of sex hormones, lipids, and other antioxidants (3).
3. Aid Diabetes Treatment
Diabetes is caused by a decrease or deficiency of insulin secretion (or from increased cellular resistance to insulin). Studies have demonstrated that yam can contribute to the improvement of glucose metabolism (4).
Additionally, the sugar in yams adds a natural sweetness to your meals and reduces your cravings for added sugar.
Yam and its active constituent allantoin can modulate oxidative stress. They also boost liver function, thereby maintaining insulin and glucose levels (5).
4. May Aid Weight Loss
Glucomannan, a fiber extracted from the roots of yam, may help with weight loss. The fiber turns into a gel that lingers in the stomach, making you feel full (6).
This can keep your cravings at bay and eventually lead to weight loss.
5. Can Be Used As Baby Food
Yams are much sweeter and nutritious than white potatoes. They can also easily be mashed, making them an ideal food for babies.
6. Fight Inflammation And Promote Gut Flora
The outer bark of the wild yam root is rich in a compound called saponin, which may help fight inflammation (7). They may also promote your gut flora.
Saponins combat inflammation and help relax (and even treat) your abdominal and pelvic muscles.
7. Help Prevent Cancer
A comprehensive review noted the ability of diosgenin in yams to prevent carcinogenesis by acting as an antioxidant and anti-inflammatory agent. The study concludes by stating that yam can be useful as an anticarcinogenic agent (8).
These are the major benefits of yams. You saw a few of the essential nutrients in the vegetable that contribute to its benefits. Well, there are more you must know.
What Is The Nutritional Profile Of Yams?
Vitamins
Amounts Per Selected Serving
%DV
Vitamin A
207IU
4%
Vitamin C
25.6mg
43%
Vitamin D
–
–
Vitamin E (Alpha Tocopherol)
0.5mg
3%
Vitamin K
3.4mcg
4%
Thiamin
0.2mg
11%
Riboflavin
0.0mg
3%
Niacin
0.8mg
4%
Vitamin B6
0.4mg
22%
Folate
34.5mcg
9%
Vitamin B12
0.0mcg
0%
Pantothenic Acid
0.5mg
5%
Choline
24.8mg
Betaine
–
Minerals
Amounts Per Selected Serving
%DV
Calcium
25.5mg
3%
Iron
0.8mg
4%
Magnesium
31.5mg
8%
Phosphorus
82.5mg
8%
Potassium
1224mg
35%
Sodium
13.5mg
1%
Zinc
0.4mg
2%
Copper
0.3mg
13%
Manganese
0.6mg
30%
Selenium
1.1mcg
2%
Fluoride
–
Carbohydrates
Amounts Per Selected Serving
%DV
Total Carbohydrate
41.8g
14%
Dietary Fiber
6.1g
25%
Starch
–
Sugars
0.7g
Protein & Amino Acids
Amounts Per Selected Serving
%DV
Protein
2.3g
5%
Calorie Information
Amounts Per Selected Serving
%DV
Calories
177(741 kJ)
9%
From Carbohydrate
169(708 kJ)
From Fat
2.1(8.8 kJ)
From Protein
6.4(26.8 kJ)
From Alcohol
0.0(0.0 kJ)
please include calories, protein & amino acids, carbohydrates, vitamins, minerals 
This is an impressive nutritional profile, isn't it? Does this mean anybody can have as many yams as they please? Probably not. 
What Are The Side Effects Of Eating Too Many Yams?
Yams are a great source of nutrition. However, wild forms of yams contain some toxins that taste bitter and are hence referred to as bitter yams. These should not be consumed.
These bitter yams contain compounds that act as water-soluble alkaloids that can cause serious symptoms upon ingestion. Severe cases of alkaloid intoxication may even prove fatal (9).
Conclusion
Yams are everyone's favorite excuse to eat brown sugar and marshmallows! These powerhouses of nutrition will make a wonderful addition to your diet.
Do tell us if you like them. How do you eat them? Share your thoughts with us by leaving a comment in the box below.
Expert's Answers for Readers Questions
Can you eat raw yams? How can you cook yams?
Raw yams are not edible and cannot be digested. These must be sprouted or cooked to be edible.
You can cook yams by boiling, roasting, and frying. You can also use them in preparing desserts.
What is the difference between yams and sweet potatoes?
Yams are starchy, edible tubers with a taste drier than a sweet potato. These tubers are rough and scaly to touch.
Sweet potatoes have a tender skin and are sweet-tasting with a moist texture.
How long do yams last?
When properly stored, raw yams will last for about 5 to 7 days at normal room temperature. To maximize their shelf life, store them in cool temperatures in a dark area. Under such conducive storage conditions, yams will last about a month.
Are yams fattening?
Yams are excellent sources of vitamin B6, iron, potassium, vitamin C, and fiber. With just 157 calories in a cup, yams can be an excellent option if you're trying to lose weight.
The natural fiber in yams helps slow down the rate at which your body processes sugar, keeping you from feeling hungry between meals.
So, yams are not fattening if consumed in the ideal dosage.
How to store yams?
Among the widely available roots and tubers, yams are considered the least perishable. They are generally stored fresh. Successful storage of yams requires:Proper curing, ideally combined with some fungicide treatment.· Exposure to enough sunlight to rid the moisture that is generated by respiration of the tubers.· Regular scrutiny during storage and elimination of rotten tubers.· Protection from direct sunlight and rain.Apart from all these, the predominant factor that determines the shelf life of the tuber is the length of its natural dormancy period (10).
Can you freeze yams?
Storing yams at a lower temperature decreases their respiration rate. Temperatures below 12°C can cause damage by chilling. This leads to a breakdown of internal tissues, resulting in increased water loss and making them more susceptible to decay.
Can I eat yams every day?
You can eat yams every day if you like. They are good sources of vitamin C – meeting 27% of the daily recommended value of the nutrient. Yams help fight infections, such as cold and flu, and accelerate wound healing. They also boost immunity and help delay premature aging.
References

The following two tabs change content below.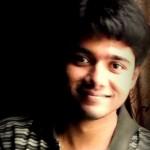 Latest posts by Ravi Teja Tadimalla (see all)