10 Amazing Benefits Of Ylang Ylang Oil
Ever heard of Ylang Ylang essential oil? Widely known today for its health and beauty benefits, this product comes with no side effects.
Would you like to know what those benefits are? Keep reading!
Ylang Ylang Oil – A Brief
Not many of you are aware of ylang ylang oil because it was hardly mentioned until the last decade. Extracted from the fresh flowers of the ylang tree, this oil has been used in thousands of beauty products and cosmetics around the world.
It is famous among aromatherapists and is known for its medicinal and healing properties. The scientific name of ylang ylang is cananga odorata, and it is commonly found in Asian rainforests such Java, Philippines, Comoro, and Sumatra.
What Is It Called In Different Indian Languages?
As strange as its English name sounds, ylang ylang has different names in various Indian languages. Some of these include:
In Hindi – Ban champak
In Sanskrit – Vanachampaka, Lanji
In Tamil – Kattu chempakam
In Telugu – Apurva champakame
How Ylang Ylang Oil Benefits You
1. Can Work As A Sedative
Ylang ylang oil is best known as an anti-depressant. This oil helps in fighting depression as it will relax your body and mind. It successfully removes anxiety and chronic stress and gives you a sense of relief from fear, shock, and panic. It is a great treatment for all those suffering from a nervous breakdown or acute depression due to failed relationships, trauma, or accidents.
In a study conducted in Thailand, ylang ylang oil was found to be helpful in treating depression and stress in humans (1). In another Malaysian study, volunteers who had sniffed ylang ylang oil were reported to experience a relaxing effect (2). Another Thailand study had proven its harmonizing effect on humans upon inhalation (3).
2. Great For The Nervous System
Ylang ylang oil is a great brain health booster. It takes good care of the nervous system and strengthens it. Furthermore, it will reduce stress and soothe your nerves so that you don't fall victim to any nervous disorder.
3. Works As An Aphrodisiac
Ylang ylang oil can also improve your sex life. The loss of libido is quite a problem these days, but if you rely on essential oils like ylang ylang, you can improve your sex drive significantly (4). This oil is the best for all those who have lost sexual interest due to workload, stress, or depression.
4. Fights Infections
Ylang ylang oil contains properties that will disinfect wounds, prohibit microbial growth, and protect you from bacterial, viral, and fungal infections. It makes the healing process smooth and simple. Any wound or cut that gets abrasive with time can be taken care of with ylang ylang oil.
The oil has also been found to treat infections in the stomach, intestines, colon, and even the urinary tract (5). It can also treat insect bites (6).
In a Romanian study, ylang ylang oil was one of those essential oils that were found to act effectively against biofilms (thin layers of bacterial secretions that contain a community of bacteria and other microorganisms), which ultimately aids in the treatment of an infection (7).
5. Lowers Blood Pressure
Ylang ylang oil is the best agent when it comes to fighting depression and lowering blood pressure. There are thousands of people all over the world today suffering from high blood pressure, and the drugs that are available for lowering it can have serious effects on your health. Ylang ylang oil is a smart and easy solution. It does not have any side effects whatsoever.
In one Korean study, the inhalation of ylang ylang was found to lower the blood pressure levels, also improving the heart health in the process (8). Another Korean study had also supported the blood pressure-lowering property of ylang ylang oil upon inhalation (9).
Ylang ylang oil was also found to alleviate palpitations and excitation of the nervous system (10).
6. Fights Eczema
Eczema is a horrible disease that is caused due to a dysfunctional sebaceous gland. It infects the epidermal cells and starts to show on your skin. The sight is very unattractive as it takes away the beauty of your skin and gives it a harsh and uneven look. It could occur on your scalp, cheek, or eyebrow. However, with ylang ylang essential oil, you can cure this inflammatory situation and reduce the redness of the skin by regulating the production of sebum.
7. Gives You Beautiful Skin
You may also rely on ylang ylang essential oil for beautiful and glowing skin. It retains moisture and balances the oils that keep you young, smooth, refreshed, and hydrated (11).
8. Fights Stress And Relieves Spasms
If you are someone who gets stressed often or is prone to it, then try ylang ylang oil. This will recharge your body, energize it, and help you fight fatigue and lethargy. Massage on a regular basis in order to relieve muscle spasms (12).
In a study conducted in the UK, ylang ylang oil was found to enhance the cognitive performance and mood of individuals (13). According to another study conducted in India, ylang ylang oil has a euphoric effect that soothes the nervous system and relieves tension, anxiety, stress, and even panic (14). The oil is also known for its calming effects, and is used by psychotherapists as well (15),(16).
9. Has Antiseptic Properties
The next time you injure yourself in the kitchen, worry not. If you have a bottle of ylang ylang essential oil, that is. Wounds like cuts, burns, abrasions, or anything that might have a chance of becoming septic don't stand a chance before this wonder oil.
Ylang ylang essential oil can prevent the growth of sepsis or tetanus (infections marked by the growth of microbes) by disinfecting the wounds. In addition, the oil also helps in accelerating wound healing.
10. Can Be Beneficial For Hair
Ylang ylang oil is also known for benefiting hair in a number of ways – it can help prevent hair loss, treat scalp dryness, and even strengthen the hair. The oil stimulates the skin and controls the secretion of sebum, ultimately leading to a healthier scalp and improved hair health.
In a study conducted in Israel, ylang ylang oil was one of the major ingredients of a remedy that was used to treat head lice (17).
Where Is It Grown?
Native to Indonesia and the Philippines, the ylang ylang plant is commonly grown in Polynesia, Micronesia, and the Comoros Islands.
What Are The Properties Of Ylang Ylang Oil?
As we have already seen, ylang ylang oil has a number of properties that could be beneficial to us. These include
– Antiseptic properties that help treat infections.
– Antidepressant properties that provide relaxation and ease anxiety and stress.
– Sedative properties that can treat insomnia.
– Aphrodisiac properties that can improve one's sex life.
– Antiseborrheic properties that can treat skin conditions.
How To Use Ylang Ylang Oil
There is no doubt that ylang ylang oil comes with wonderful benefits. But of what use are the benefits, if you don't know how to use the ingredient, right?
So here you go:
You can add the ylang ylang oil to an Epsom salt bath for relaxation.
You can massage it into your shoulders and back, and can even apply it to your feet.
You can use the oil in an aromatherapy steam facial and refresh your skin.
You can add a few drops of the oil to your favorite hair conditioner or styling agent. It works well in maintaining the moisture of your skin and hair.
We hope this post has helped you. Do give us your feedback by commenting in the box below. We would love to hear from you!
Recommended Articles

The following two tabs change content below.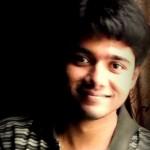 Latest posts by Ravi Teja Tadimalla (see all)