8 Amazing Benefits Of Yogurt Face Mask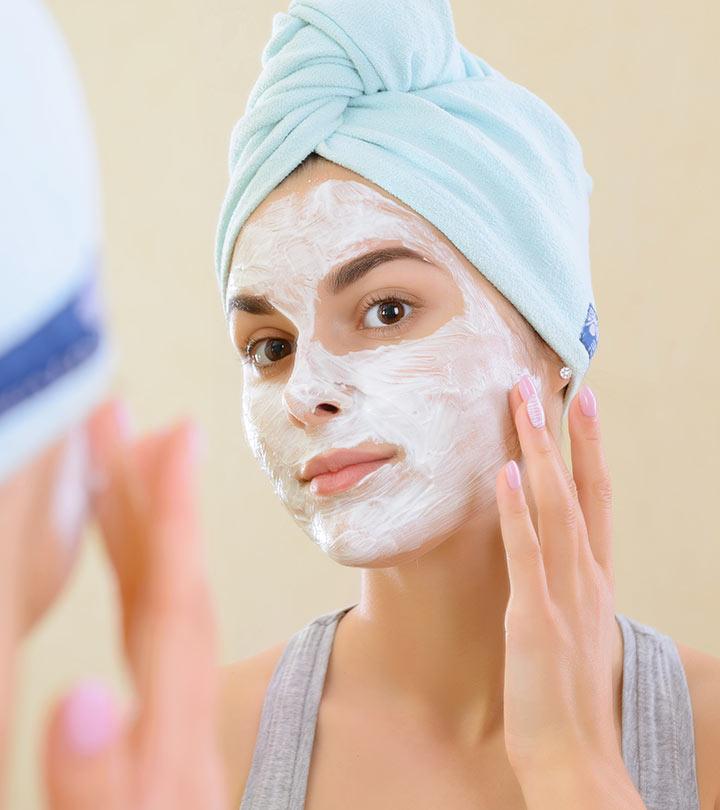 The humble yogurt is not just delicious to eat, but is also full of nutrients that offer you an opportunity to enjoy a healthy snack without worries. But did you know yogurt can also work miracles on your skin if you use it as a face mask? Most people are unaware that yogurt face mask has many benefits. And guess what? It is also very easy to prepare.
Would you like to know more? Keep reading!
Nutrients Present In Yogurt:
There is a reason yogurt face mask gives you glowing, youthful skin. It is all because of those wonderful nutrients that are present in yogurt. These nutrients are skin-friendly, and that is what makes a yogurt face mask so effective.
Here is a list of the 4 main nutrients in yogurt that help rejuvenate skin and make it healthy and flawless.
1. Zinc:
In 100 g of yogurt, there is approximately 1 mg of zinc. This mineral is renowned for its anti-inflammatory properties, being an astringent, and facilitating cell reproduction and tissue growth. Zinc also helps in regulating sebum, which is produced by the sebaceous glands, thereby curing acne and pimples.
2. Calcium:
We all know yogurt is replete in calcium, but did you know that a majority of your epidermis consists of calcium? So supplementing calcium helps in healthy and effortless skin renewal and preventing the skin from getting dry and dehydrated.
3. B Vitamins:
Yogurt is replete in vitamins B2, B5 and B12 (1). It is the vitamin B2, or riboflavin, that ensures you have glowing and healthy skin. Riboflavin helps keep the skin hydrated, protects the skin cells from the damage caused by free radicals, aids in cellular regeneration and growth and plays a role in the manufacture of healthy cellular fats. One single cup of yogurt offers you 20 to 30 percent of your daily recommended amount of riboflavin.
4. Lactic Acid:
This is one of the main nutrients in yogurt, and it also forms one of the key ingredients in several skincare products. Lactic acid is a great exfoliant and skin moisturizer (2). It also works as an anti-aging agent by reducing the visibility of wrinkles and preventing new wrinkles and fine lines from forming.
Now that we know all about the different nutrients that make yogurt so fantastic for the skin, let's take a look at all the benefits you can reap by using a yogurt face mask.
Here are some of the wonderful benefits of using this amazing mask. In fact, your skin will thank you for the TLC!
1. Moisturized And Hydrated Skin:
If you think your face is looking dull and tired, don't worry. Gently apply natural yogurt on your face through circular motions. The lactic acid present in the yogurt will help hydrate the skin, thereby alleviating the tired look.
2. Brighter Skin:
The lactic acid present in yogurt inhibits the production of an enzyme called tyrosinase. This enzyme is responsible for the production of melanin. Melanin is what causes your skin tone to darken. When melanin production is inhibited, you end up with a brighter skin tone.
3. Exfoliation:
Yogurt is a great skin exfoliant. The lactic acid present in yogurt is the natural alpha hydroxyl acid, which helps remove dead skin cells. Lactic acid does not irritate the skin and also ensures proper removal of dead skin cells. This, in turn, stimulates the cells to renew faster.
4. Blemish-Free And Flawless Skin:
If you use a yogurt face mask every day, you can destroy the bacteria that cause acne and pimples. The zinc present in yogurt reduces skin inflammation and also aids in reducing the amount of oil produced by the sebaceous glands. The probiotics in yogurt destroy the bacteria. The different constituents of yogurt work together to ensure you enjoy a blemish-free skin.
5. Bye-Bye Under Eye Dark Circles:
A yogurt face mask could be just what you are seeking to get rid of those persistent and unsightly under eye dark circles. The zinc present in yogurt helps to lighten blemishes and scars and also brightens the skin tone. Using yogurt face mask regularly will help to get rid of those dark circles once and for all.
6. The Fountain Of Youth:
A yogurt face mask contains potent antioxidants that prevent free radicals from damaging your skin. So you can delay the onset of wrinkles and fine lines by using this mask regularly. It is the lactic acid present in yogurt that prevents your skin from aging before its time.
7. Infection-Free Skin:
The lactic acid in the yogurt has antifungal properties. Hence, a yogurt face mask is a good way to combat any fungal infection. You just have to use the face mask for 4 to 5 times a day until the infection clears up and you are good to go!
8. Soothes Sunburns:
The zinc present in yogurt is the key to soothing sunburns. It will help alleviate the burning and itching sensations that sunburns cause. You don't need anything else. If your face has got badly sunburnt, just apply some natural yogurt as a face mask. The zinc will help reduce the redness and inflammation and also help in balancing the natural oils on your skin. It is also said to suppress the UVB-induced production of melanin (3).
Mixing Yogurt With Other Ingredients:
You have the option of using natural, plain yogurt on its own or in combination with other skin-friendly ingredients. Some of the ingredients that you can use to enhance the effect of your yogurt face mask are as follows:
Grated Carrots:
If you have dry skin and want it to look healthy, soft and moisturized, add some grated carrot to the yogurt and apply it on your face. It will rejuvenate the skin and give a natural sheen that is attractive.
Lemon Juice:
This is a great addition to the yogurt if you have oily or dull skin. It will help clear clogged pores and exfoliate your skin. The lemon juice helps to even out skin tone and make it brighter.
Honey:

To make your skin supple, add some honey to the yogurt face mask and apply on your face. Honey is a natural humectant, according to the National Honey Board, and will lock the moisture within your skin and prevent it from getting dry. This reduces the chances of wrinkle formation. Also, honey has antibacterial properties, which help to fight pimples and acne.
Things To Remember:
While yogurt face mask is great for your skin, there are a few precautions you need to take.
If you have sensitive skin, you may experience a slight tingling sensation when you apply the face mask. However, if your skin is ultra-sensitive, you could experience a stinging and burning sensation. If such a reaction occurs, wash the face mask immediately with water. Get an allergy test done. You could be allergic to the lactic acid or probiotics present in natural yogurt.
In case you are allergic to dairy products or alpha- and/or beta- hydroxyl acid, unfortunately you will not be able to use yogurt face mask and enjoy its benefits.
When buying yogurt for face mask, make sure you choose one that is plain, organically produced and replete with fat. You definitely want a full-fat yogurt to ensure your skin gets all the moisturization and nourishment it deserves.
How To Make Yogurt Face Mask:
There are different types of yogurt face mask for different skin issues. Here are a few recipes to get you started.
1. For Dry Skin:
This is a moisturizing and hydrating face mask that is perfect for people with dry skin. It will leave your skin feeling smooth, soft and supple.
Ingredients:

2 tablespoons natural, full-fat yogurt
1 tablespoon organic honey
1 tablespoon mashed avocado
1 tablespoon cooked oatmeal
Blend all the ingredients together to form a fine paste. Apply on your face and let the paste stand for about 10 to 15 minutes. Remove the face mask with a soft, damp washcloth and see the difference.
2. Irritated Skin:
If your skin is red and inflamed because of an infection, sunburn or some other reason, this yogurt face mask is perfect for soothing your skin.
Ingredients:

1/4 cup full-fat, plain yogurt
1/4 cup chopped cucumber (peeled)
1 tablespoon organic Aloe Vera gel (you can substitute the gel with Aloe Vera juice as well)
1 tablespoon honey
A couple of drops of chamomile oil
Blend all the ingredients together to form a smooth paste. In case the paste is runny, strain it through some cheesecloth, until the consistency is just right. Apply the face mask on your face and let it stand for about 10 to 15 minutes. Wash with cool tap water.
3. For Blemished And Acne Prone Skin:
Breakouts and zits are primarily due to excessive sebum production that allows acne-causing bacteria to flourish. So, the aim of your yogurt face mask should be to reduce the amount of sebum on your face and also get rid of the bacteria. This is exactly what this face mask does.
Ingredients:

1 tablespoon yogurt
1 tablespoon honey
1 teaspoon fresh lemon juice
1 teaspoon turmeric powder
Mix all the ingredients well. Apply the mask on your face and let it stand for about 10 to 15 minutes. Wash with lukewarm water and use a soft towel to pat dry.
4. If You Want A Natural And Glowing Skin:
There is nothing more attractive than glowing, radiant skin. And, it can be yours with this wonderful yogurt mask.
Ingredients:

Yogurt
Split pink lentils
Orange zest
Use a food processor to grind the lentils and orange zest into a paste and then mix the yogurt. Blend well and apply on the face. Let it stand for 15 minutes before washing it off with lukewarm water. You will find your skin looking brighter, softer and fresher. If you have dry skin, blend in a teaspoon of honey to moisturize your skin.
5. For Tired, Dull Skin:
With pollution and neglect, your skin can appear dull and tired. Thankfully, you can turn to yogurt face mask to bring back the glow and rejuvenate your skin.
Ingredients:

4 tablespoons yogurt
1 tablespoon cocoa powder
1 tablespoon honey
Blend all the ingredients and apply on your face. Let the mask stay for 20 minutes and then wash using lukewarm water. It will refresh your skin, making it healthy and radiant.
6. If You Want To Exfoliate Your Skin:
Yogurt, when combined with other ingredients, can make a gentle exfoliant to get rid of dead skin cells. It also helps to nourish the skin.
Ingredients:

2 tablespoons yogurt
1 tablespoon oats
Mix the two ingredients together and use gentle circular motions to massage your face. It will help get rid of the dead skin cells and let the new skin come to the forefront.
How Often Should You Use Yogurt Face Mask:
There is no denying the advantages of yogurt face mask. It does not have any side effects and helps you get smooth, soft, younger and blemish-free skin. You can use the mask as often as you like. Here is the frequency for using a yogurt face mask for different skin types.
Acne And Oily Skin:
You can use it every day for optimal results.
Dry Skin:
Look to use the mask 2 to 3 times a week to hydrate and moisturize your skin.
Fungal Infections:

When it comes to preventing fungal infection, increase the daily frequency. Apply the mask on your face 4 to 5 times a day for best results.
[ Read: WOW Skin Science Greek Yogurt Gel Face Wash Reviews ]
Now that you know the benefits of yogurt face mask and how to use it, you have no reason to complain about your skin. Just use this marvellous mask and enjoy the numerous benefits it offers. Let us know your experiences of using the yogurt face mask by commenting in the box below. We would love to hear from you.
Recommended Articles:
The following two tabs change content below.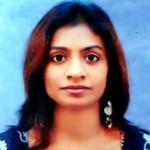 Latest posts by Maanasi Radhakrishnan (see all)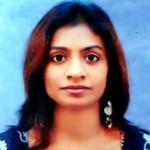 Maanasi Radhakrishnan
I have been an ardent book lover since childhood. I have always had a penchant to writing, and enjoy simplifying the most complex of ho-hum subjects and making them interesting reads!When not writing, I also enjoy travelling, and particularly wish to trot the globe someday!