12 Amazing Beauty Benefits Of Bentonite Clay You Must Know!
Bentonite clay is the diamond in the rough. Yes, we are going back to our roots, and life is coming back in full circle – quite literally. There's nothing the earth doesn't give us, even though I wished we respected it a lot more than we do now.
Bentonite clay is a powerhouse that deeply cleanses your skin, flushes toxins, and removes dirt – in addition to the other wonders it can do on your skin.
But what is bentonite clay? What are its benefits? This post has the answers. Keep reading!
What Is Bentonite Clay?
Also called volcanic ash, bentonite clay is the remnant of volcanoes. It is pure and natural and available all over the world, but significant deposits of this clay are found near Montana and Wyoming (precisely around Fort Benton, which is why it is called bentonite clay).
It contains montmorillonite that gives it a flaky texture when exposed to air or water. The clay carries a negative charge that causes it to attract substances with positive charge – like toxins, bacteria, fungi, etc. But how is all this relevant? How does it help our skin? We are getting there now.
Is Bentonite Clay Good For Your Skin?
Our bodies are exposed to harmful pollutants every day – from free radicals to sun exposure, dust, and grease. Our face is exposed to all things damaging. Though we cannot control most of that, we sure can reduce the ill effects by following an effective skin care routine.
The negatively charged ions in the clay attract and draw out the toxins to the skin surface. The clay also contains magnesium, silicate, copper, iron, and potassium – all of which further boost skin health.
Apart from clearing your skin's surface, bentonite clay has a host of other benefits.
Benefits Of Bentonite Clay For Your Skin
1. Heals Acne
Acne is caused by excess oil secretion on the skin surface, which attracts and breeds acne-causing bacteria. This results in breakouts and leaves scars behind. Bentonite clay absorbs excess sebum from the skin's topmost layer, thereby preventing acne. Using this a few times a month is a great way to control acne.
2. Unclogs Skin Pores
The negatively charged ions in the clay, as we saw, attract dust, grime, oil, and even unclog the pores. This way, the clay also prevents blemishes and blackheads. It opens and clears pores to avoid further breakouts.
3. Draws Out Toxins From Skin
We already saw how bentonite clay draws out toxins in the skin through topical application. Interestingly, one can achieve similar results by ingesting the clay. It helps flush toxins out of your body, and this also improves your skin health.
4. Naturally Exfoliates Skin
Exfoliation is something you cannot afford to miss. Your everyday scrubs might not cut it – you also need something more effective, at least a few times a month. Bentonite clay acts as an abrasive that scrapes off the dead and dying cells from the top layer of your skin, thereby clearing it up.
5. Softens Skin
The clay smoothens out bumps, unclogs pores, and removes blackheads. The result? Softer skin!
After using the clay, rinse your face and moisturize. Run your hands over your face – you will notice a remarkable difference.
6. Brightens Skin
Using bentonite clay is an inexpensive way to get results no less than that of a facial. Since all things affecting your skin health are cleared, you see visibly brighter looking skin.
7. Reduces The Appearance Of Scars
If acne is one problem, the scars left behind after treating acne are another. Bentonite clay not only treats pimples but also clears the residue that may cause scars. Using this consistently gives you great results.
8. Heals And Regenerates Skin Tissues
Bentonite clay heals damaged skin tissues and assists the regeneration of new skin cells. This way, it helps remove wrinkles and fine lines by tightening the skin.
9. Evens Skin Tone
A lot of factors can cause skin discoloration – and when not addressed on time, this can lead to pigmented and uneven skin tone. Since bentonite clay clears up your pores, reduces the appearance of scars, and exfoliates your skin, it can work wonders in evening out your skin tone.
10. Tones And Tightens The Skin
Thanks to its exfoliating properties, bentonite clay removes the stubborn whiteheads and blackheads. It retains moisture and removes excess oil, leaving your skin feeling firmer than usual. If you have dry skin, follow it up with a moisturizing lotion.
11. Reduces Blemishes
Blemishes are another issue most people with acne struggle with. Even if the acne and inflammation decrease, the blemishes that are left behind are painful to work with. Bentonite clay helps reduce the appearance of these stubborn marks.
12. Prevents Blackheads
The clay removes dead skin cells and clears up pores, which can otherwise lead to blackheads. It cleans up existing blackheads and also prevents the appearance of fresh ones.
Bentonite Clay Face Mask Recipe
What You Will Need
1 teaspoon bentonite clay
1 teaspoon water or ACV
Wooden or ceramic bowl – for mixing
Wooden spatula – to blend and apply
What You Need To Do
Mix apple cider vinegar and bentonite clay in the bowl.
If you have sensitive skin, skip this and use just water. You can also use rose water.
Blend it until you achieve a smooth consistency – with no lumps.
Apply the mask all over your face and neck evenly.
Leave it on for about 25-30 minutes or until it dries up.
Clean your face with cold water (use a sponge first).
Pat it dry and finish with a moisturizer.
Here are a few tips that will help you.
Tips To Make Better Use Of Bentonite Clay
If you want to validate the clay you are purchasing, ensure that it is gray or green and not too white. If it is white, it could be adulterated.
See how the clay mask reacts with your skin. You might see breakouts the first few times because it is flushing out toxins. But if the breakouts are recurring, you might want to stop using it.
Use wooden or ceramic spatulas and bowls. Avoid bringing the clay in contact with iron utensils – as doing so may reduce its effect.
Do not leave it on for too long. Make sure you clean it off within 30 minutes (it should dry out by then).
Avoid this if your skin is too dry and flaky.
Always follow up the pack with a moisturizer.
Did you know that apart from the wonders it does to your skin, bentonite clay, when ingested, also works to improve your gut health and immunity? In case you want to ingest it, start with a small quantity. And before that, talk to an expert who understands bentonite clay.
Do you have any more questions on this? Are you already an avid user of bentonite clay? Let us know by dropping in a text in the comment section below.
Expert's Answers For Readers' Questions
Where to get bentonite clay?
Bentonite clay is readily available at both online and offline beauty stores. There are many variants, so look at the ingredients before you get your hands on the product. You can either buy bentonite clay powder and use by mixing it with water or simply purchase a ready-to-use mask that is spreadable.
How often should you use the bentonite clay mask?
You can use it anywhere between 1-2 times a week, but ensure you use it at least a few times a month. Don't overdo it, though. Space out your usages evenly.
How long does bentonite clay last?
If you are purchasing bentonite clay in its purest form, like the powder without any additives, it has no expiry date. But if it is mixed with other ingredients (like in the case of a ready-to-use mask), it comes with an expiration date – check on the packaging.
Why does bentonite clay pulsate?
Your skin starts to absorb water in the mask and acts like a sponge. In the process, the clay starts to attract the positively charged ions, like dirt and gunk, making your face to pulsate.

The following two tabs change content below.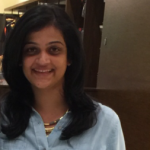 Latest posts by Pratima Ati (see all)