Ab Stimulators: Do They Work? Best Ab Stimulators You Can Try
Hassle-free method of toning abdominal muscles without intense and sweaty workouts.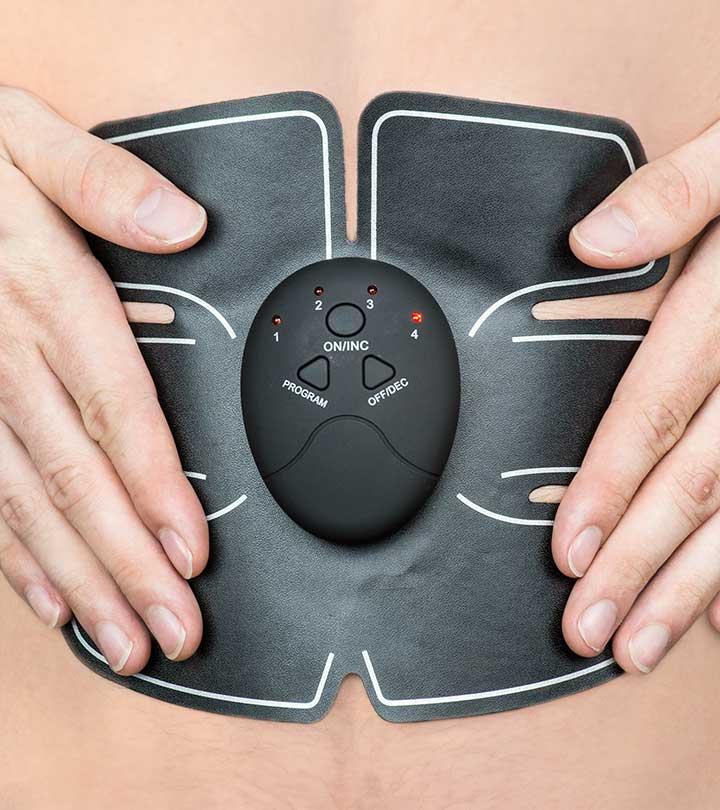 When summer is approaching, and you're closer to your vacation at the beach that you planned ages ago in hopes of having abs by summer, you need the best abs simulator to do the trick for you. Ab simulators can help you tone and strengthen the abdominal muscles in the most hassle-free way. All you need to do is wrap them around your tummy area and wait for it to do its magic. If you're all about knowing more about this wonder product, here's everything about ab simulators that you need to know, along with some of the best products out there on the market.
What Is An Ab Stimulator?
An ab stimulator is a belt that employs electrical muscle stimulation (EMS). The small electrodes attached to the belt pass an electrical current through the bare skin, causing the muscles in the abdominal region to contract. While EMS may sound similar to Transcutaneous Electrical Nerve Stimulation (TENS) devices, they have different uses.
TENS stimulates the nerves to provide therapy and pain relief, while EMS stimulates muscles to contract and is used for muscle retaining and to help prevent muscle atrophy in bedridden patients.
How Does An Ab Stimulator Work?
The principle behind the functioning of an ab stimulator is an electrical stimulation that causes the muscles to contract. This presumably helps in the strengthening and growth of muscles, acting as a substitute for your daily exercise.
The electrodes are attached to the bare skin and send electrical impulses through your skin. When the device is run at a low intensity, you may experience a tingling sensation, while when the intensity is increased, your muscles begin to contract.
Sellers' descriptions for ab stimulators promise results after 6 to 8 weeks of continuous use for 10 to 30 minutes every day. Ab stimulators are regulated by the FDA. This means that the companies selling these devices should comply fully with all the FDA requirements. EMS devices are given clearance by the FDA for use in physical therapy and rehabilitation under medical supervision.
Very few ab stimulators are approved by the FDA. Since ab stimulators are EMS devices, an FDA clearance is a must. Here's a list of brands that have got clearance from the FDA.
Best Ab Stimulators
The Slendertone Abdominal Muscle Toner is one of the most popular models on the market. This stimulator is equipped with a rechargeable handheld controller and seven toning programs that offer 99 adjustable intensity levels for a personalized workout. It is cleared by the FDA and clinically demonstrated to firm, tone, and strengthen the abdominal muscles.
This product is used by sports professionals and physical therapists worldwide. The recommended use for this device by the seller is 30 minutes a day, five days a week. For best results, combine the Slendertone with a healthy diet and regular exercise. Here's a personal review video to help you get a better understanding of the product.
Features
FDA-cleared
Clinically proven
Rechargeable handheld controller
7 toning programs
99 adjustable intensity level
Pros
Good quality material
FDA-cleared
Easy to use
Comfortable
Value for money
Cons
The Flex Belt is an FDA-cleared belt for strengthening, toning, and firming of the abdominal muscles. It employs medical-grade abdominal toning technology.
This belt uses clinically proven EMS technology that exercises all the muscles of the abdomen.
The unique construction of this belt features three pre-positioned, medical-grade gel pads covering your central abdominal and external obliques. This YouTuber's review will help you learn more about the product.
Features
FDA-cleared
Clinically proven
Medical-grade gel pads
Belt fits waist sizes 24 to 47 inches
Pros
Ergonomic design
Large pads
Easy to use
Suitable for unisex use
Cons
Let's now understand more about EMS devices – what they are, how to use them, benefits, and caveats.
What Is An EMS Device?
Electronic muscle stimulators are devices that come under the Federal Food, Drug and Cosmetic Act. All the firms selling EMS devices should comply with the premarket regulatory requirements laid down by FDA before they can legally sell their stimulators.
Most of the EMS devices reviewed by the FDA are meant to be used for physical therapy and rehabilitation work that should take place under the supervision of medical professionals.
Electrical muscle stimulators are being advertised not only to tone, firm, and strengthen muscles but also to aid weight loss and girth reduction and for getting rock hard abs. But remember, no EMS devices have been cleared currently for weight loss, girth reduction, or for getting rock hard abs.
How To Use An Abs Stimulator
Here's a list of steps that you need to follow while using an ab stimulator.
Step 1: Stretch the abs belt around your abdomen, ensuring that the large middle pad rests on your belly button. The smaller pads should lie on either side over the soft area of your abdominal muscles.
Step 2: Secure the ab stimulator belt. Ensure that the muscle stimulator pads lie snugly against your skin.
Step 3: Switch on the device by using the button located on the front panel of the device.
Step 4: Adjust the toning level so that you can feel your abs contract comfortably.
Step 5: Use the ab stimulator for the duration as recommended by the company.
Step 6: Once you are done, turn off the device, remove the belt and store it in a safe place until the next use.
Electric muscle stimulators are becoming quite popular products on the market. They claim to strengthen and tone your abdominal muscles. Listed below are the possible benefits of ab stimulators.
Benefits Of Ab Stimulators
Ab stimulators help to tone your muscles with minimal effort. The electric currents make your muscles contract. This helps you to stimulate your muscles while simply sitting at your work desk or watching television at home. The muscle contractions produce body heat that helps to speed up your metabolism.
Ab stimulators help in physical therapy. The FDA states that most of the EMS devices they review are intended for the purpose of physical therapy and rehabilitation environment and not for aiding in fat loss.
Caveats
Devices that make health claims also carry a certain amount of risks for the users. The FDA has received reports of shocks, burns, skin irritation, bruising, and pain associated with the use of some of these devices (1).
You shouldn't use an electrical muscle stimulator if you have:
Electrical implants like pacemakers and defibrillators
Undergone abdominal or other surgeries
Remember, all bodies are beautiful. The decision to look fit and healthy should be driven by health concerns and not to conform to some unrealistic societal beauty standards. The keys to a good and healthy body are a good diet and regular exercise. If you intend to buy an ab stimulator, we strongly recommend you speak to your healthcare professional before buying one.
Frequently Asked Questions
Do we need to shave body hair before using an ab stimulator?
You need to shave your body hair for the ab stimulator to work effectively.
Can we use an ab stimulator while doing exercise?
If you combine the two, you will likely achieve better results than just by using ab stimulator. Exercise and a good diet will yield better results than an ab stimulator.
Can one get muscle soreness by using an ab stimulator?
If you have sore muscles, keep the intensity low while using the ab stimulator. If redness and discomfort persist, discontinue using the machine and contact the manufacturer.
Does an ab stimulator work on belly fat?
No, ab stimulators do not reduce weight or burn belly fat. These devices strengthen the abdominal muscles during your workout sessions.
How often should I use an ab stimulator?
Use an ab stimulator twice per day. Do not use it if you feel too sore and tired.
Sources
Articles on StyleCraze are backed by verified information from peer-reviewed and academic research papers, reputed organizations, research institutions, and medical associations to ensure accuracy and relevance. Check out our
editorial policy
for further details.
The following two tabs change content below.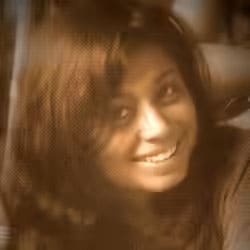 Sakshi Bahal has a Masters degree in English Literature from Calcutta University. She was a part of the editorial team...
more