11 Best Acne Treatments For Sensitive Skin That Make It Clear
Give your skin a final break from painful breakouts by opting for these treatments. Having acne-prone skin means preventing breakouts is your top priority. The best acne treatment for sensitive skin requires you to maintain a strict skincare routine. In this article, we have carefully reviewed every product to ensure that you avoid any acne-causing sources. Most people have difficulty dealing with breakouts, but you can cure your condition and soothe your skin with the right products. You might have noticed that the best acne-treatment methods are free from harmful chemicals. Additionally, they contain powerful ingredients, including tea tree oil, hyaluronic acid, and salicylic acid.
Combining these ingredients with aloe vera, glycerin, and green tea makes for an effective treatment to combat acne. The following list includes the 11 best acne treatments for sensitive skin so that you can find the right solution for your acne blemishes. Check them out below!
11 Best Acne Treatments For Sensitive Skin To Buy In 2023
Getting rid of acne and pimples has always been a tough task! But this pack of Avarelle Acne Cover Patch makes the process quick and worthwhile. This gentle acne treatment for sensitive skin will shrink your zit overnight and also, this cover patch will extract pus straight from the source. These hydrocolloid ultra-thin patches or stickers can be used at any time of the day or night to achieve the perfect acne treatment for your sensitive skin. It is formulated with tea tree, calendula oil, and cica that help to speed up the treatment process, leaving you flawless with an acne-free skin. You can stick this effective acne treatment patch after cleansing your skin and keep it overnight for 6-8 hours to achieve visible results.
Pros
Vegan
Drug-free
Breathable
No animal testing
Blends in with all skin tones
Cons
It might not stay for a long time if the skin is extremely oily
Price at the time of publication: $8.49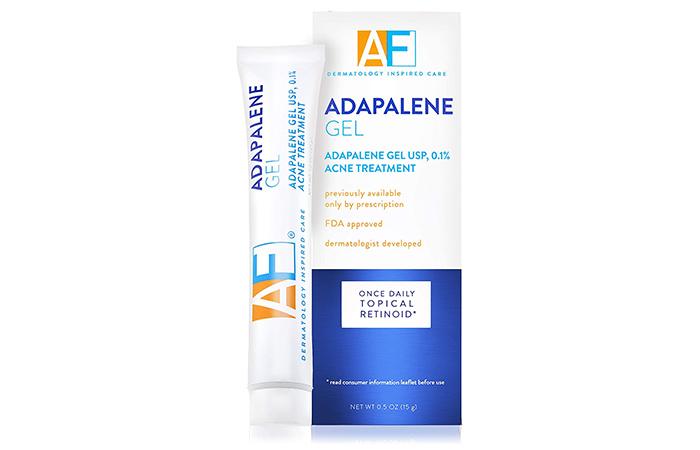 This acne treatment is an excellent product if you want to get rid of acne and blemishes for good. It contains dermatologist-recommended ingredients like retinoids that help to prevent breakouts by slowing down the dead skin cells to gather in the pores. This sensitive skin-friendly and dermatologist-tested acne treatment takes around 2-3 months to provide visible results and remove acne and pimples from the source. This means no future breakouts as it unclogs pores to give you clear, acne-free skin when used regularly. Apply a thin layer of this oil-free acne treatment gel on your face and leave it to work overnight. And if you want to test the product during the day time, try to avoid exposure to sunlight.
Pros
Oil-free
Fragrance-free
Value for money
Dermatologist-tested
Cons
First-time users might experience dryness for some time
Price at the time of publication: $9.97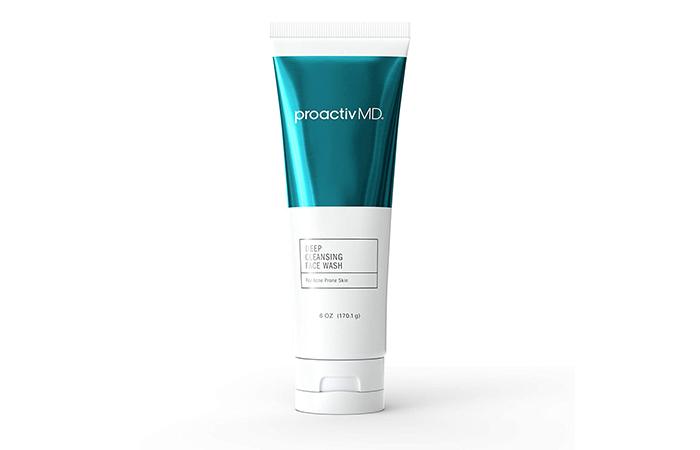 Cleanse your skin with this acne-proof face wash that will go deep into the pores and unclog them. It contains micro-exfoliating beads that work great as an acne treatment for sensitive skin. You can achieve smooth and flawless skin with this formula that also helps to even your skin tone. Formulated with camellia sinensis leaf extract, jojoba extract, and aloe barbadensis leaf juice, this acne-treatment face wash will make your skin healthier and softer while reducing the appearance of pores and brightening your skin. Use this non-irritating acne treatment for sensitive skin twice a day on a dampened face and gently massage it before washing it off with warm water.
Georgia Smit, a cosmetologist, says, "The actives within this formula are great for sensitive skin types, camellia sinensis leaf extract, jojoba extract, and aloe barbadensis leaf juice are great for calming and reducing sensitivity. But if you still require more reasons to give this product a shot, check out the various Amazon reviews to help you make an informed decision.
Pros
Long-lasting results
Reduces redness
Prevents future breakouts
Supreme quality formula
Suitable for all skin types
Cons
Slightly expensive
Contains EDTA
Price at the time of publication: $30.0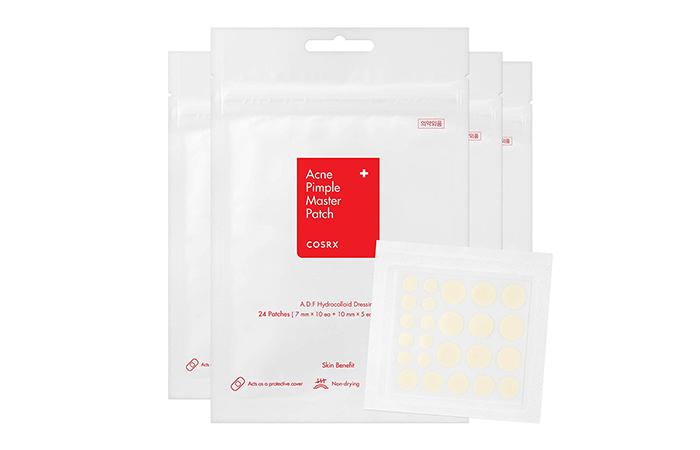 If you have acne-prone skin, then these 24 patches (in 1 pack) are at your rescue! These patches keep the affected area moisturized that leads to faster healing and recovery process. These A.D.F hydrocolloid dressing patches soothe any inflammation or redness and naturally squeeze out your pimple overnight without any pain.  This blemish-clearing acne treatment can effectively prevent any further infection due to acne and are suitable for all types of skin. Use this patch on the concerned spot and leave it on for 6+ hours— and the result will be satisfying and effective.
Pros
Drug-free
Affordable
Not tested on animals
Contains no toxic ingredient
Protects pimples from pressure
Cons
It may not work for cystic acne
Price at the time of publication: $13.1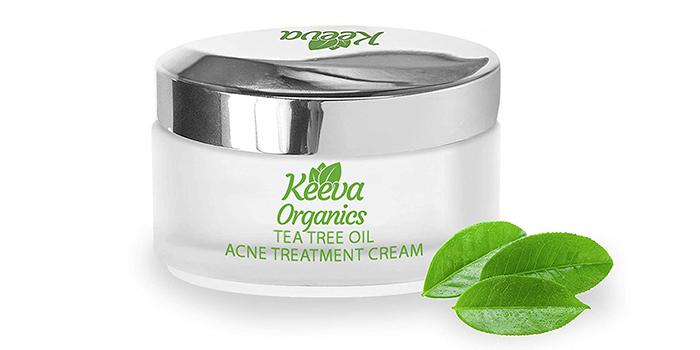 If your acne treatment dries out your skin, it's time to switch to this Keeva Organics cream that balances the moisture level of your skin. This natural acne treatment helps to brighten up your skin, leaving it clean and fresh. This organic acne treatment contains natural ingredients such as tea tree oil, rosehip seed oil, sesame seed oil, olive oil, vitamin E, milk thistle, and white willow extracts. You will experience the result in just a few days as to how it reduces your acne scarring by fighting acne-causing bacteria while diminishing the redness— thanks to strong fungal acne treatment and antibacterial compounds present in this acne treatment cream. Also, this chemical-free acne treatment for sensitive skin has antiviral and antiseptic properties that help to calm the itch and heal while protecting your skin against further damage.
Pros
Lightweight
Fights cystic acne
Ideal for sensitive skin
No harmful chemicals
Antibacterial acne treatment
Free of sulfates and parabens
Cons
Some may find the smell too intense.
Price at the time of publication: $17.57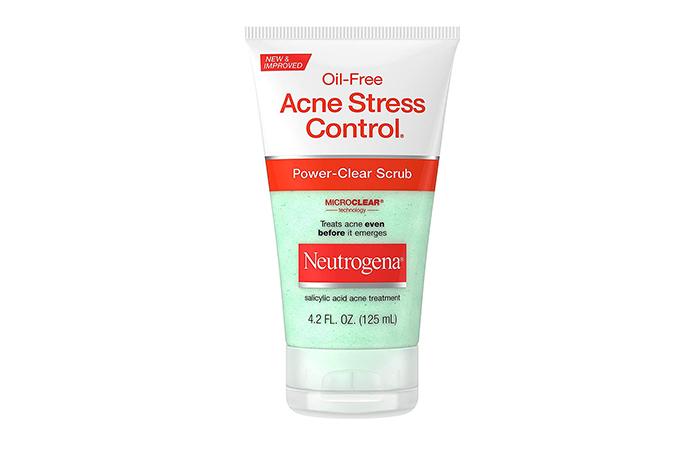 Fight your acne with this face scrub that contains 2% salicylic acid which is an excellent acne treatment medication for acne-prone skin. This product deeply cleanses your face, removing dead skin cells, oil, and dirt while fighting acne and breakouts, leaving you with clean and fresh skin with unclogged pores. Its MicroClear technology ensures that the remedial ingredients reach the source of acne and fight breakouts. This mild acne treatment for sensitive skin also prevents over-drying the skin, thanks to its creamy formula that is infused with cucumber, skin soothers, and green tea. Exfoliating your face daily with this scrub helps you to treat your acne even before it emerges.
Pros
It softens skin
Non-comedogenic
Dermatologist-recommended
Long-lasting results
Does not contain plastic microbeads
Reduces skin irritation and redness
Cons
Contains artificial fragrance
Price at the time of publication: $7.64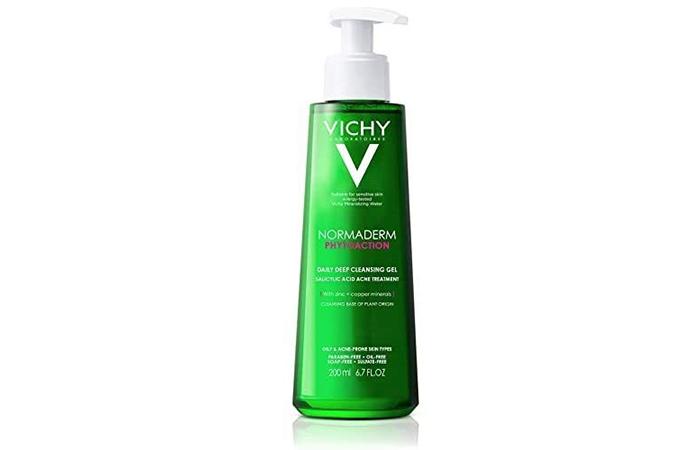 This deep cleansing gel cleanser is ideal for acne-prone and sensitive skin types. This soothing acne treatment for sensitive skin can remove dirt, excess oil, and dead skin cells to give you clear and acne-free skin. This acne treatment is infused with copper minerals, zinc, and salicylic acid that help to diminish blackheads, acne scarring or blemishes, and clogged pores. It is gentle on your skin with a light fragrance and delivers visible results in a few days. This non-comedogenic acne treatment also improves your skin texture and tone, leaving you with healthy and flawless skin. It is highly effective and safe as it does not contain soap, SLS, oil, and alcohol.
Pros
Not tested on animals
Allergen-free
Non-comedogenic
Dermatologist-tested
Paraben and sulfate-free
Cons
It might not be suitable for dry skin
Price at the time of publication: $18.0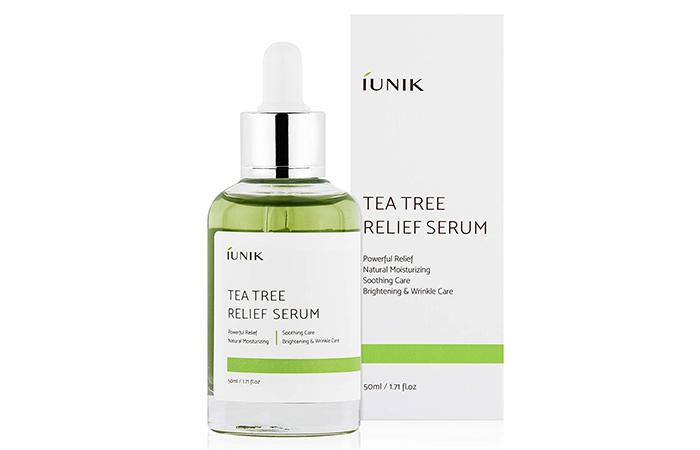 This calming acne treatment can reduce skin irritation and heal your acne-prone face. It contains a unique mix of natural ingredients, including Centella Asiatica leaf water and tea tree leaf water. Your skin will feel instantly clear, relaxed, and nourished with this product which is anti-infection and anti-inflammatory. This moisturizing formula keeps your skin hydrated while unclogging pores and protecting against environmental aggressors. This allergen-free acne treatment does not leave behind any sticky or greasy residue and is suitable for all skin types, especially sensitive and acne-prone skin.
Pros
Cruelty-free
Lightweight
Hypoallergenic
Non-comedogenic
Free of gluten and artificial fragrance
Cons
The moisturizing effect may not last for long
Price at the time of publication: $16.99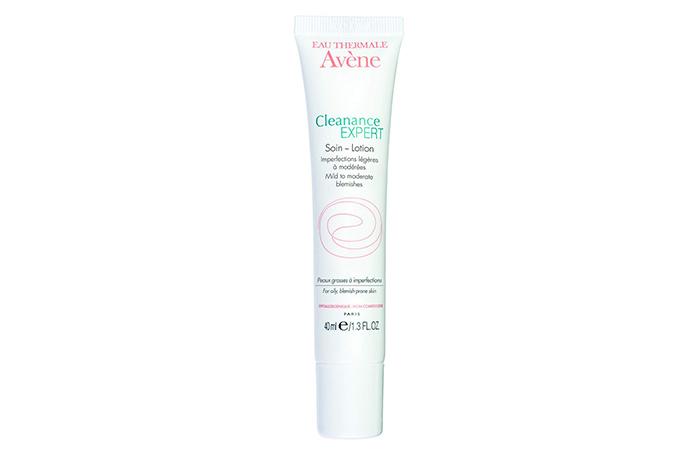 If you have acne-prone and blemish-prone skin, this Clearance Expert by Eau Thermale Avène is the right choice for you! It gets rid of the excess oil that leaves behind an undesirable and visible shiny appearance while unclogging pores to prevent breakouts. This acne treatment is suitable for reactive skin, as it is uniquely formulated with 3 vital ingredients that attack blemishes and acne at every use. X-Pressin helps to reduce skin irritation and evens the skin texture and tone while diminishing blackheads. Monolaurin gets rid of the extra oil on the surface of your skin. Diolényl helps to decrease the appearance of redness and blemishes. This is the best-targeted acne treatment for sensitive skin as all ingredients work in harmony, leaving you with soft and soothing skin.
Pros
Non-greasy
Hypoallergenic
Mattifying formula
Non-comedogenic
Refreshing floral scent
Cons
Price at the time of publication: $26.0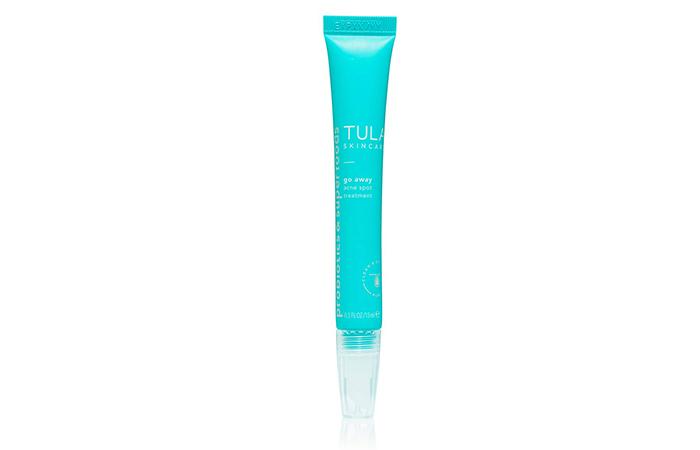 Looking for a quick treatment for acne? Get this acne spot treatment that offers the most effective and fast results with its FDA-approved moderate percent benzoyl peroxide. This is a fast-acting acne treatment for sensitive skin as it has acne-fighting ingredients blended with azelaic acid and niacinamide that quickly help to combat breakouts and fade spot marks. These clinically-proven ingredients are suitable for sensitive, oily, and acne-prone skin. This redness-reducing acne treatment contains tea tree oil, aloe vera, blueberry, turmeric, vitamin E, and probiotic extracts that help to balance the moisture of your skin and soothe irritation. It does not contain harmful ingredients such as formaldehyde, paraben, phthalate, sulphate, paraben, gluten, mineral oil, and petrolatum.
Pros
Easy to use
Fragrance-free
Clinically-proven
Not tested on animals
Reduces pimples in 24 hours
Cons
It might make your skin slightly dry
Price at the time of publication: $22.0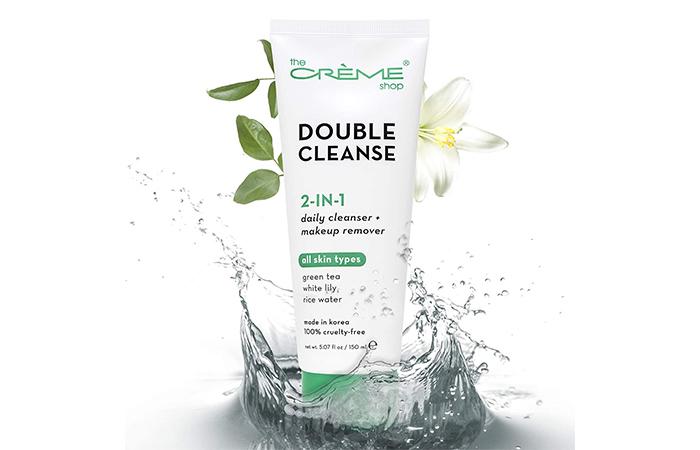 Get rid of acne spots and scars with this 2-in-1 facial foam cleanser. It will make your skin hydrated and nourished while removing oil, makeup, dirt, and pimples. This product is formulated with white lily and rice water that helps to cleanse your skin and reduce redness and acne. This is a safe acne treatment for sensitive skin which is rich in antioxidants as it contains green tea which helps in cell regeneration and provides an even skin tone. Your skin will achieve a youthful glow and firmness as this cleanser can help to reduce the production of sebum and control excess oil. Use this facial foam twice daily and say yes to great results for all skin types, including sensitive skin.
Pros
Cruelty-free
Dermatologist-tested
Unclogs pores
Treats dark circles
No paraben and sulfate
Protects against sun damage
Cons
It contains artificial fragrance
Price at the time of publication: $9.99
When it comes to sensitive skin, choosing the right skin care products can be tricky. Acne, itself, can cause further sensitivity to an already sensitive skin. Picking out a skin care product requires ample research along with knowing what your skin needs. But, fret not! We've done the research and here are a few factors to consider before making your next purchase.
How To Pick The Best Acne Treatment For Sensitive Skin
You can use a combination of different products to combat acne, ensuring that it suits your skin type. People with oily skin can choose gentle foaming cleansers, lotions, and gels for lightweight hydration. On the other hand, people with normal to dry skin may pick hydrating cleansers, rich creams and alcohol-free toners.
While there are a lot of effective ingredients that can fight acne, there are just a few that are suitable for sensitive acne-prone skin. Look for ingredients like salicylic acid, tea tree oil, niacinamide, retinoids, and azelaic acid to help treat your acne. These are gentle on the skin, regulate oil production and exfoliate dead skin cells, thereby eliminating the root cause of acne.
However, ensure a mix of soothing ingredients like aloe vera, shea butter, oatmeal, and Centella Asiatica to calm your skin and soothe the redness caused by acne. In case your skin does not react well to or is easily sensitized by the above ingredients, begin with very small concentrations and patch tests to check their effect.
Keep chemicals and synthetic fragrances away from sensitive skin types. Ensure that your products are devoid of harsh chemicals like parabens, synthetic fragrances or dyes, mineral oils, and comedogenic ingredients.
Active ingredients come in a variety of different strengths. If your skin is not used to any particular active ingredients or is easily irritable, it is best to start with the lowest concentration and gradually build it up. These ingredients include popular acne treatments like tea tree oil, salicylic acid, azelaic acid, retinoids, and niacinamide. Ensure that you choose a formula that is gentle enough for sensitive skin. It should not aggravate sensitive skin issues like rosacea, dermatitis, or eczema. Look for products that are dermatologist-tested and suitable for your skin type.
While you decide which one to choose from our list of skin care products with acne-fighting properties, take a look at some acne treatment tips for sensitive skin.
How Do You Get Rid Of Acne On Sensitive Skin?
Do not squeeze: First and foremost thing to keep in mind while getting rid of acne and pimples is to not squeeze them with your fingers. This can leave scars on your face.
No Harsh scrubs: Avoid gritty cleansers or harsh exfoliants as they may cause further breakouts on sensitive skin. Also, do not scrub your face in a rough manner as it may worsen the situation.
Do not use it directly on your face: If you are using an acne treatment for the first time, do not use it on your face directly. Apply it to your inner arm and check whether it causes any reaction. If not, you can then apply it to your face.
Use one product at a time: Do not use multiple acne treatment products at once. This might lead to skin irritation and reactions.
Dermatologist's advice: Always check whether the product is dermatologist recommended or not. Also, if you get any reaction or are not sure about the product, visit a dermatologist and ask for their advice.
Why Trust StyleCraze?
Kirtana Divakar, who authored this article, loves all things skincare and tries to assist her readers in finding the right skincare solutions. She hunted for the best acne treatments for sensitive skin and made a list of them after thorough research. These listed products are filled with natural and powerful ingredients that can fight your acne problems.
Frequently Asked Questions
When can you apply acne treatments if you have sensitive skin?
Most acne treatments require application twice a day. However, if you have sensitive skin start applying your acne treatments once a day before bed. Once you have built tolerance you can use it another time in the morning as well.
Are acne treatments safe for use during pregnancy?
No, not all acne treatments such as topical retinoids are safe during pregnancy. Products with erythromycin, benzoyl peroxide, and azelaic acid can be safer alternatives during pregnancy.
What ingredients are not good for sensitive skin?
People with sensitive skin can avoid products containing alcohol, fragrances, high concentration of essential oils, exfoliators, and sulfates.
How long do you leave on the acne treatments for sensitive skin?
If you are using the right products for your skin type, you can ideally leave acne treatments overnight.