10 Best Acne Treatments For Teens That Can Help Prevent Breakouts
Gentle formulations to protect and maintain the smooth, soft texture of teenage skin.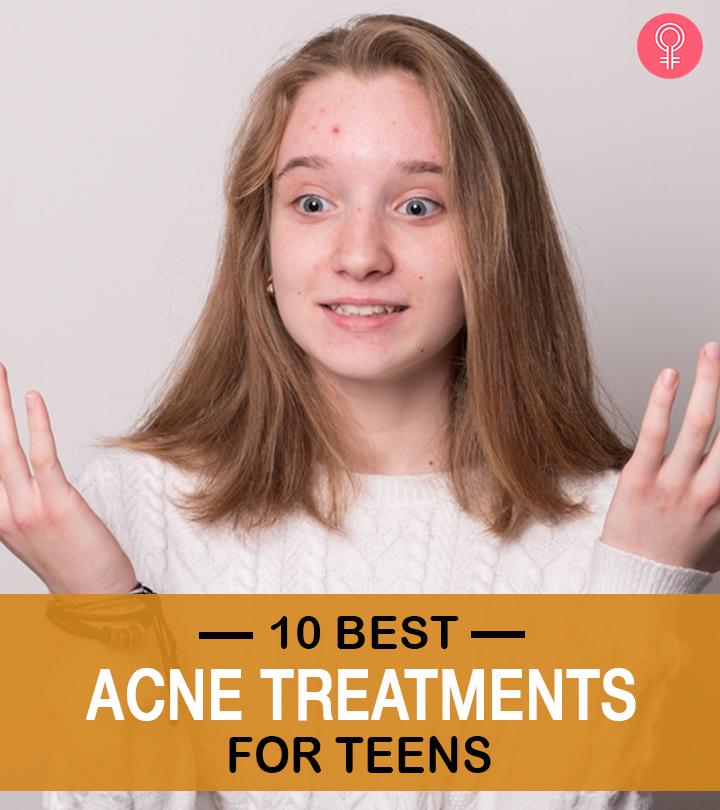 When you are a teenager, facing acne can affect your mental, emotional, and physical health. However, acne is a normal process that all teenagers go through. In this post, we discuss the best acne treatments for teens. There are prescription treatments available that you can take once you consult a doctor. But there are other non-prescription products that you can try at home to help reduce and manage your acne breakouts. These products soothe inflammation and reduce acne lesions. Keep reading to check out the boons and banes of each of the listed products.
10 Best Acne Treatments For Teens That Work
This is an extremely effective gel for spot treatment and severe acne. It helps to dissolve the surface oil on the skin. Once the oil is cleared, the clinically proven acne medication in this gel penetrates the skin pores and starts clearing the acne or pimple. It contains 2% salicylic acid (maximum strength) that helps reduce the pimple size, swelling, and redness without drying your skin. To understand the nuances of the product in detail, you can check out this review.
Pros
Contains 2% salicylic acid (maximum strength for OTC products)
Paraben-free
Sulfate-free
Contains witch hazel
Oil-free formula
Prevents scarring
Suitable for oily and combination skin
Not too drying
Cons
Is a bit strong for sensitive skin (consult a dermatologist)
This face wash contains a blend of sulfur and activated charcoal. These two components work as natural exfoliants that refine the skin pores and deeply cleanse them. It also contains peppermint essential oil that helps the skin control oil production. It also helps reduce acne as it has antiseptic and antimicrobial properties that fight inflammation and redness.
Note: This product contains peppermint essential oil. Do an allergy test/patch test before using it.
Pros
Suitable for all skin types
Paraben-free
Sulfate-free
Phthalate-free
Mineral oil-free
Formaldehyde-free
No harmful chemicals
Contains natural ingredients
Visible results and improvements
Cons
The Acne Edit System is an entire acne range by NxN. It is made using their Acne Edit Complex that contains advanced natural extracts, probiotics, and proven acne fighters like salicylic acid, willow bark, and witch hazel extracts. It also contains green tea extracts to soothe your skin and reduce inflammation. The Acne Edit System consists of a cleanser, a toner, a spot treatment, and an overnight treatment for taking care of your acne.
Pros
Recommended and tested by dermatologists
Cruelty-free
Gluten-free
Organic ingredients
Naturally extracted fragrance (no synthetic fragrances)
Hypoallergenic
Not tested on animals
Paraben-free
Sulfate-free
Affordable
Cons
Less quantity. May last only a month
This is an anti-acne face cream and contains tea tree essential oil, one of the potent acne-fighting ingredients. It has a potent formula, which is a blend of sesame, olive, rosehip seed oils, and milk thistle extract. This formula has antiseptic and antibacterial properties that help reduce inflammation and prevent blemishes by killing bacteria in the skin pores. It also helps to balance oil production and prevent future breakouts. Check out this YouTuber's review of this product.
Note: It might give you a mild tingling sensation, which is common. Also, do a patch test as it contains essential oils. Tea tree oil may not give the same results for all.
Pros
Contains natural ingredients
Paraben-free
Sulfate-free
No harmful chemicals
Cons
These treatment pads are easy to use. They help clear breakouts fast and also prevent any further breakouts. These are soft, oil-free acne pads developed with MicroClear Technology that dissolve oil and help deliver acne-fighting ingredients (salicylic acid) deep into the pores. This helps reduce the pimple size, swelling, and redness associated with the breakout.
Pros
Oil-free
Non-comedogenic
Dries out pimple/acne fast
Visible and quick result
Cons
Contains alcohol denat (dries skin quickly, so use cautiously just on the affected area)
The Differin Gel contains the Retinoid adapalene. This medicine is a potent anti-acne agent and was first available only with a doctor's prescription. However, now it is available as an OTC medicine, so it is the first over-the-counter active ingredient (topical retinoid) that you can use. It helps prevent breakouts, including acne, pimples, blackheads, and whiteheads. It also reduces the chances of getting blemishes and keeps the skin pores clean. It helps to restore skin tone and texture by clearing acne.
Note: Consult the doctor before using it. It might be strong for some. Also, apply it only on the acne.
Pros
FDA-approved
Dermatologist-developed
Quick results
Clears acne fast
Cons
This face cleanser contains skin-clearing ingredients and is a special formulation of AHAs and BHAs along with olive leaf extract. It contains salicylic acid, pro-vitamin B5, and sage extracts that help clear skin pores, regulate oil production, and prevent dryness and irritation. It is a rich but gentle face cleanser that prevents blemishes caused by acne.
Pros
Paraben-free
Sulfate-free
Phthalate-free
No harmful chemicals
Helps to reduce blackheads
Cons
Can be drying, follow up with a moisturizer
When it is about cleaning the skin pores, scrubbing really helps. This scrub contains 2% salicylic acid that helps to clean the pores thoroughly and prevent acne. It also helps to remove blackheads, tighten the skin pores, and keep the skin blemish-free.
Note: Use with caution and once or twice a week. Over-exfoliation worsens acne.
Pros
Contains charcoal extracts
No synthetic fragrances
Dermatologist recommended ingredients
No irritation
Improves skin texture
Cons
None
This acne gel contains 2.5% benzoyl peroxide gel, which is an effective remedy for acne. It provides fast-acting acne treatment without causing dryness and irritation. It is a lightweight gel and can be used for face and body acne. It helps to prevent future breakouts and reduces redness.
Pros
Made in FDA-inspected facility
Cruelty-free
Paraben-free
Sulfate-free
Phthalate-free
No fragrance
No synthetic color
Cons
May take time to show results for stubborn acne
The brand claims this product to be "overnight acne drying" treatment. It is a spot treatment lotion that reduces the appearance of acne and whiteheads.  If you have severe acne, this product might help. It contains acne-fighting super-ingredients, such as salicylic acid, sulfur, camphor, and zinc oxide, that quickly dry the applicated area. It helps reduce redness, inflammation, and pain caused by acne and breakouts.
Pros
Formulated in FDA registered laboratory
Never tested on animals
Paraben-free
Sulfate-free
Phthalate-free
No harmful chemicals
Non-irritating
Cons
Might leave a thin residue on the skin
Dealing with acne-prone skin can be a challenge because you need to be picky about the products that you choose to buy for your skin. Acne breakouts can make you feel bummed, and that is why you need to get your hands on the best acne treatments products. These products effectively keep all the acne and pimple-causing bacteria at bay. In addition, they help soothe skin inflammation and help to manage your acne breakouts. The reviewed options are devoid of any synthetic ingredients, and they address all the acne-related skin concerns. From facial cleansers, scrubs, acne gel treatments, and creams, you get to choose from a range of options according to your preference.
Why Trust StyleCraze?
Shiboli Chakraborti is a certified skin care coach and loves to help her readers find the right skincare products. She understands that acne is a grave concern among teenagers, so she researched to make a list of the best acne treatments for teens. These listed products are a must-have as they can soothe inflammation and limit your acne.
Frequently Asked Questions
Why are teenagers more prone to acne breakouts?
It is mostly because of the increase in androgen levels during puberty that teenagers get breakouts.
Recommended Articles
The following two tabs change content below.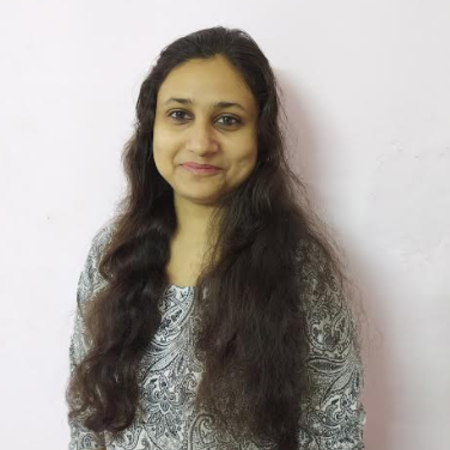 Shiboli has a master's degree in English literature from The English and Foreign Languages University, Hyderabad, and is a certified...
more